The Toyota AE86 might look like an unassuming 1980s hatchback, but the iconic car has inspired generations of drifters and petrolheads, who pay a premium for the once-affordable vehicle
I hear it before I see it, an insistent revving cutting through the 7am calm of Hollywood Road. At this hour, the historic Hong Kong street is the realm of street cleaners and the occasional dog walker, but, on this particular morning, appears a car at odds with Hong Kong's usual ostentatious four-wheeled parade of Ferrari, Lamborghini, Maserati: it is a rumbling … purring … gleaming … Toyota.
The engine is cut, morning quiet resumes, and from the boxy, toy-car proportions of the white 1986 AE86 Trueno, unfolds the tall frame of Winson Chan, president of perhaps Hong Kong's most unexpected motoring fraternity: the AE86 club.
To the uninitiated, this unassuming, angular hatchback might not look like much – perhaps not much more than a cut-rate DeLorean for 1980s nostalgics – but it has achieved international cult status for its contribution to the motorsport of "drifting" – an intentional and controlled back-wheel slide around a corner – thanks to the AE86's role in long-running manga and anime series, Initial D, about tofu delivery driver-turned-street racer Takumi Fujiwara.
Although not DeLorean-level rare, relatively low production numbers meant that the once-affordable vehicle is now notoriously collectible, and subject to a so-called tofu tax, taking it from the realm of boy racers to obsessive petrolheads.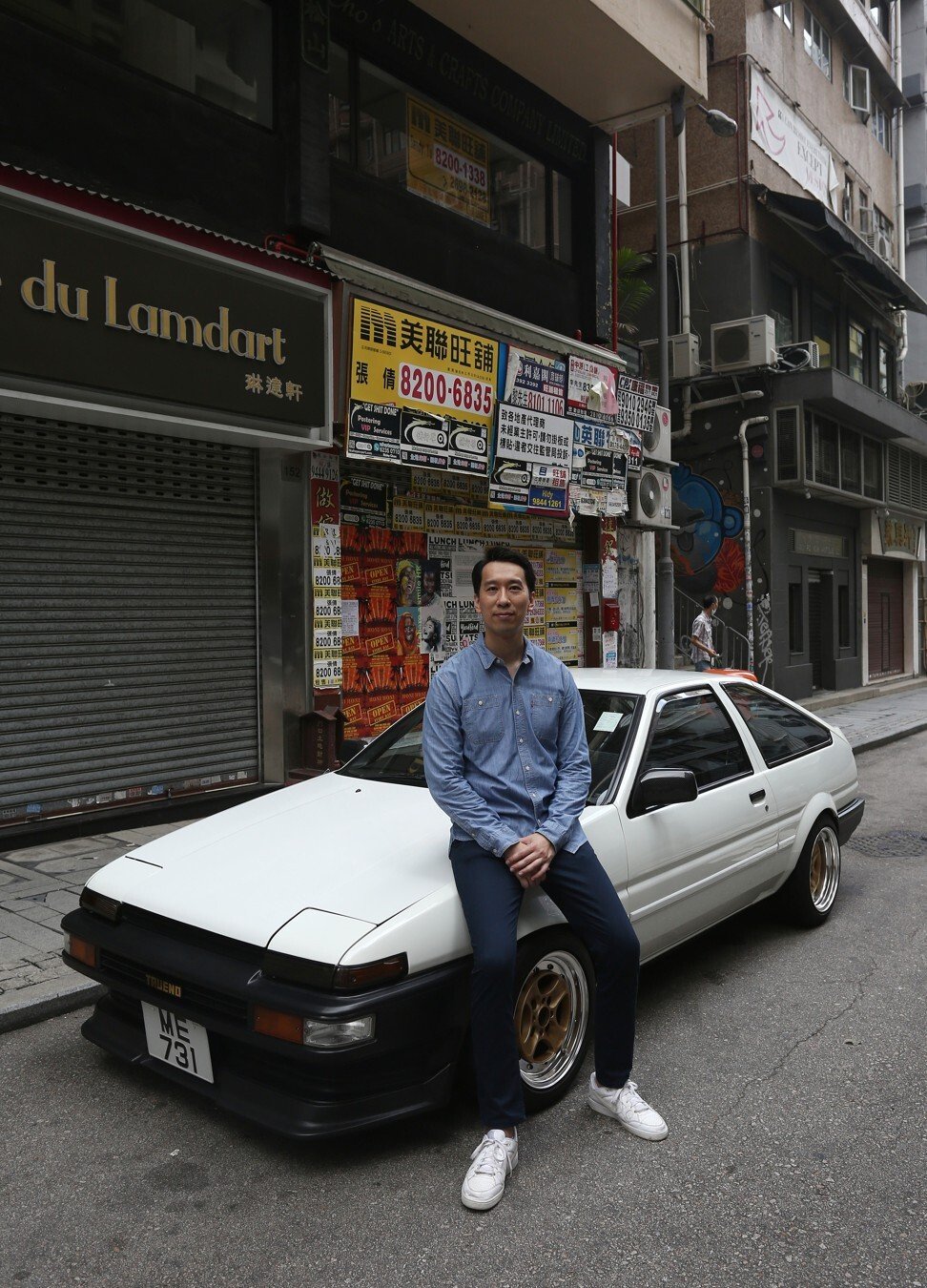 "I've never met, spoken to, or otherwise come across a casual AE owner," claims one contributor to the Speedhunters web forum, and Winson fits that bill. He says there is a stigma to owning a car like an AE86 in the city. "One thing that is difficult for Hong Kong car culture is that when you have an iconic car, it's seen as a crime, people think you're out to race."
Robert Chan, founder of Hong Kong-based Drift Academy, is all too familiar with this presumption. Like Winson, he got into driving while living in Australia, watching "very low-resolution Video CDs" of Japanese drifters, AE86s being the norm, in the days before YouTube. "When you do something to the extreme, it's like an art," he says. "I fell into it the way that people fall into music or oil painting."
Having moved to Hong Kong, Robert started entering drift competitions – and winning them – before establishing Drift Academy in 2011, initially taking students to tracks in mainland China, before finally finding space to do so in Hong Kong last year. Vintage Toyotas or not, people came because drifting looked cool, "like Fast & Furious", says Robert, but now about half of his students have experienced a crash and want to learn how to regain control of the car should they ever be in that situation again.
"I always use a very simple sentence to describe drifting: it is actually control of the uncontrollable," says Robert. "It is very difficult. You need quite a dedicated structural training, because drifting basically is how you control your throttle, to make your rear wheels slip to make the car go sideways."
In 2013, the South China Morning Post described drifting as "a dangerous and illegal driving technique", and attempting to drift on the open roads can – and does – end in prosecution. It wasn't until 2017 that the Fédération Internationale de l'Automobile (FIA), the major motorsports governing body, set regulations for drifting, essentially acknowledging the street racing practice that began on Japan's mountain passes in the 1980s as an official sport.
"We are building the framework for a standard format which will help the sport continue to grow from grass-roots level to more professional competitions globally," the FIA president, Jean Todt, said at the time.
Although not often reported in English-language media, Hong Kong car photographer Aaron Chung assures me that "street racing is definitely still a thing".
Responding to a request for information about illegal road racing, the Hong Kong Police Force said it does not keep records of such data, but there are public reports of early-hours vehicle seizures on the city's winding rural roads, and over the course of reporting I hear of arrests and impoundings.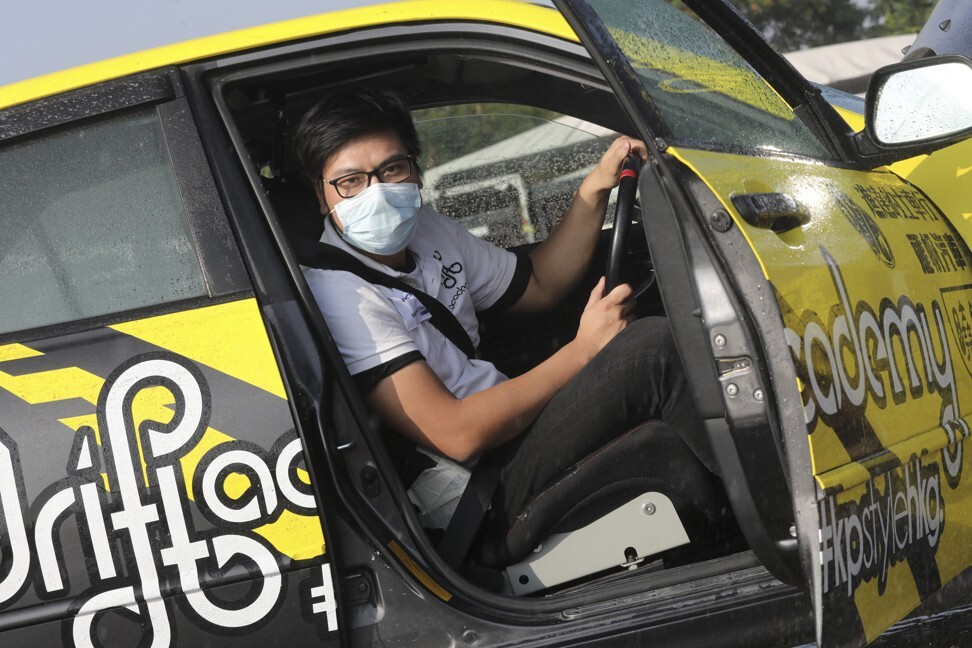 Issues often cited relate to "illegal modifications", a confusing affair that involves any aftermarket changes to the chassis frame, structure, steering, suspension, wheels, axles, braking system, allocated load carrying capacity and emission-control system unfamiliar to the Transport Department. If police suspect a car has been modified, it will be inspected and the owner fined if any illegal parts are discovered.
Not that Winson, wearing a double-denim Canadian tuxedo and a warm smile, looks like he is about to break any laws beyond emitting a few too many early-morning decibels. His car might advertise a top speed of 201km/h, but this father and business owner is nothing like the Vin Diesel type I presumed would be regaling me with motoring tales today.
And contrary to what I expected to hear this morning from the president of the AE86 club: "I don't drift," he says. "I love my car too much, I don't want to ruin it. And it's too expensive to replace now."
Made by the Japanese carmaker from 1983 to 1987, the Toyota AE86's lightweight frame, rear-wheel drive and mass production price tag made it perfect for careening along Japan's narrow mountain passes, where the vehicle's ability to drift was often more about survival than spectacle. Winson estimates his current 86 model, which he bought four years ago, would sell for about HK$200,000, a fact he recently used to stun his smirking family into silence after they scoffed at his "old car". A friend of Winson's, who emigrated to Canada, sold his first-generation AE86, the zenki model produced between 1983 and 1985, for HK$400,000.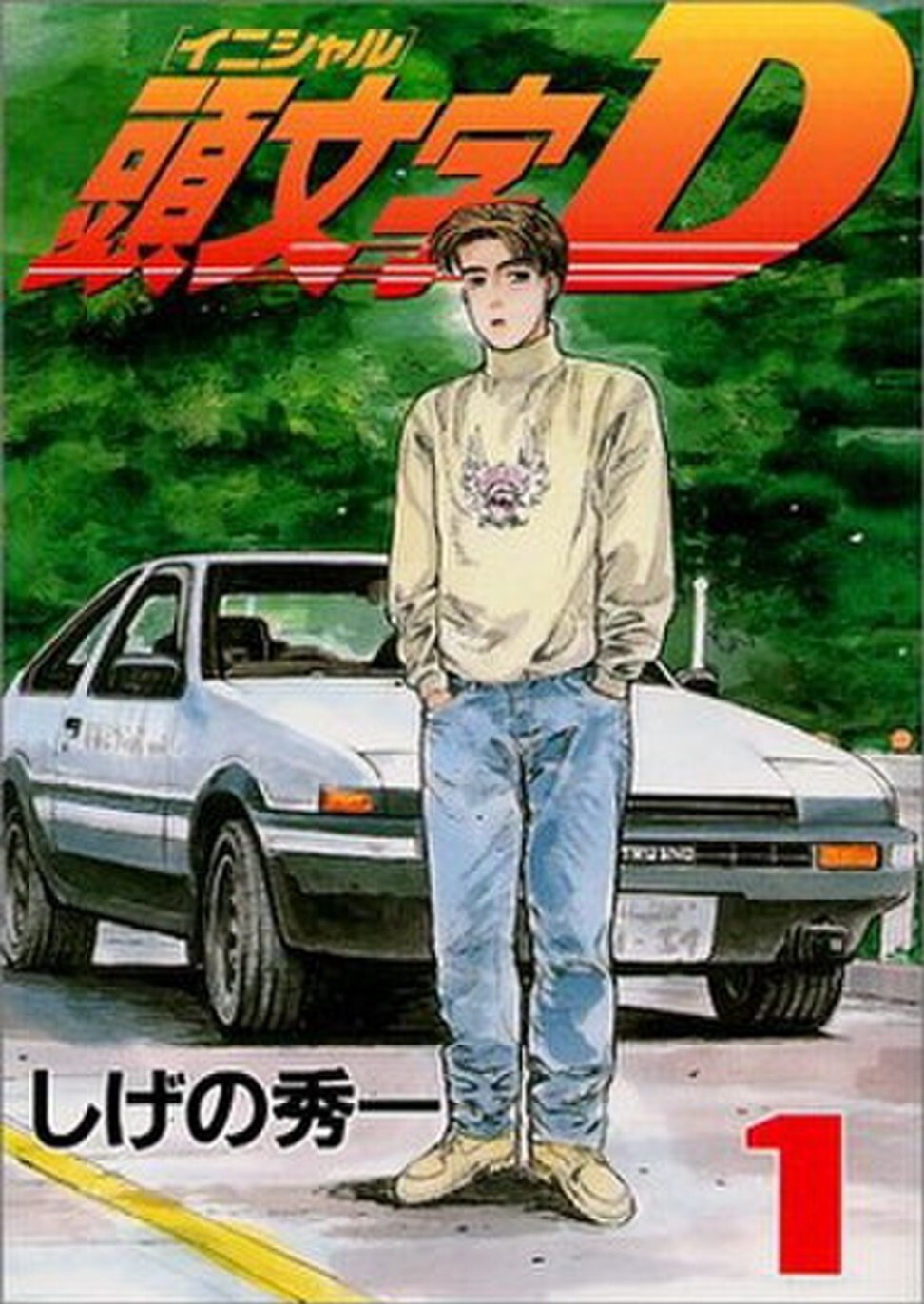 "When you own a car in Hong Kong, it's a misery," says Toga Lau, an AE86 owner and a member of Winson's club. "If you want to make it look good, you'll be stopped and fined by the cops, saying it's modified and it's not fit to drive on the road. When you drive it, you spend a lot of money on fuel" – Hong Kong's petrol prices are among the world's highest – "and when you don't drive it, you still have to pay a lot of money on insurance and car parking." (Hong Kong also holds the dubious distinction of being home to the world's most expensive parking bay, which sold for an obscene
HK$7.6 million / US$980,000
in 2019.)
But despite the city's vehicular inconveniences, Winson has seen AE86 club membership increase over the years. He bought his first AE86 12 years ago, fulfilling a dream that took root while he was growing up in Australia.
"Cars were all around me," he says of his formative years in Melbourne, admitting that he had little interest until his church leader, "a young guy who drove a Subaru with turbo", started taking him for drives. "When I went in it for the first time, he really stepped on it, and when the turbo kicked in – wow."
Winson's AE86 education came courtesy of Keiichi Tsuchiya, Japan's Drift King, and the car video-magazines in which he featured, showing Tsuchiya drifting on narrow, winding mountain roads. Winson started researching the car, and recalls his initial encounter with an AE86 with near religious reverence.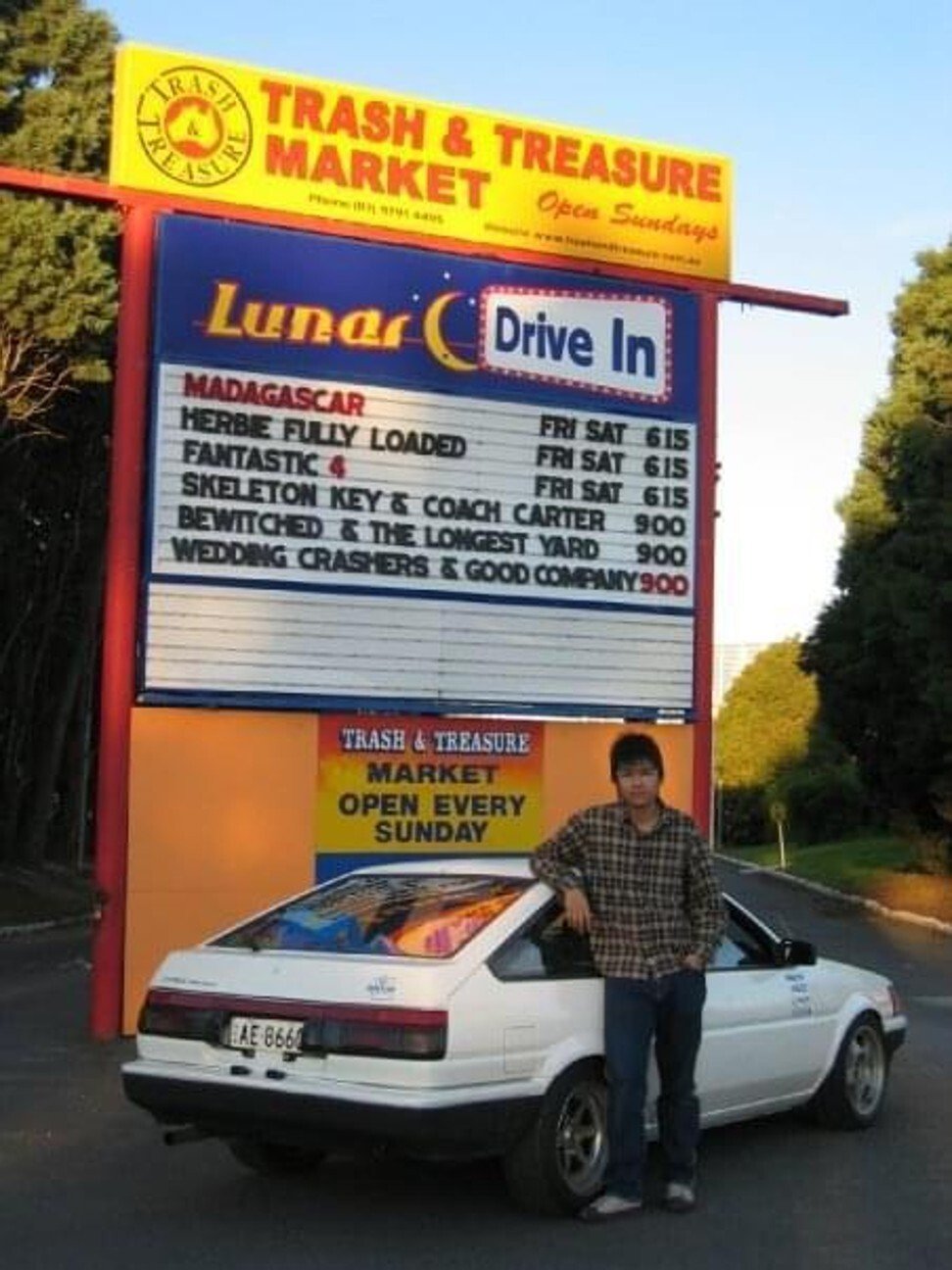 He was waiting for his then girlfriend, now wife, outside one of her friends' houses in a quiet Australian suburb. "Suddenly, I heard a car revving all the way from the end of the street – it was a court street [a cul-de-sac] – he drove in and did a handbrake turn. I saw it was an AE86 and I fell in love."
But it wasn't until Winson returned to Hong Kong and started a family that he acquired an AE86 of his own, to give him "something to do" while his wife was busy looking after their first child. That was in the early days of Facebook, when profiles were rudimentary, before the like button had been introduced, and Winson found fellow AE86 enthusiasts through pictures they posted. When the facility to create groups on the social media site was launched, in 2010, Winson set up a page to connect with other owners in the city.
"I remember the first picture gallery to go up, it was three AE86s in Tai Po. We attracted 20 to 30 people who came to take pictures," he says. "That's how we started, just three guys helping each other out. We didn't even have WhatsApp then."
The club now counts up to 40 active members – "all guys, some girlfriends", according to Winson – many of whom discovered the AE86 through Initial D.
"We have a WhatsApp group now and we go out for dinner every month, but the funny thing is that most of us have a second car, so for our monthly gathering we mostly don't drive our AE86s, especially in summer because it's too hot," Winson explains. Like most classic cars, the AE86 does not have air conditioning, making it ill-suited to Hong Kong's punishing summers.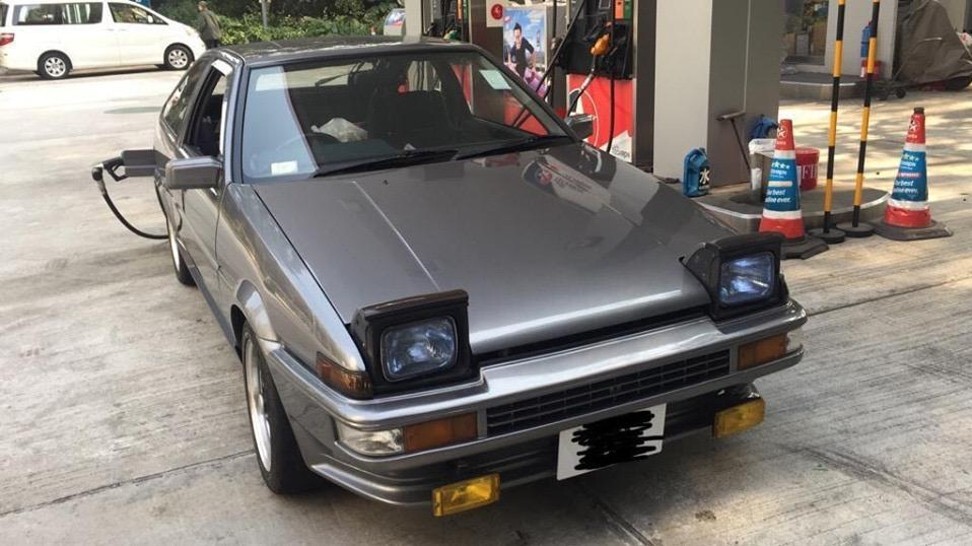 Even when air conditioning is installed, it doesn't always work, which is one of the reasons Toga's AE86 is at the garage when I meet him before the cooler season begins. Born and raised in Hong Kong, he came to cars through model kits and a childhood spent collecting toy automobiles. In his 40s, Toga wears glasses and punctuates each sentence with a laugh, sometimes conspiratorial, sometimes redundant, almost always infectious.
It was only about 10 years ago that he bought his first vehicle, "a very normal family car", progressing to a sixth-generation Volkswagen GTI, another family saloon and "with luck, a very good condition [Mazda] MX-5".
It was in his MX-5 that he attempted drifting, although by his own admission he is "not good" at it. "It's dangerous and you have to be prepared to damage something," he laughs. "But if you have the skills, it is a very good safety technique," he says, explaining how the experience he gained saved a former car from the scrapheap when he lost control at a roundabout. "There have been several times like that, not because of my speed but rather the road condition," he adds, with another chuckle.
Toga spent his Sundays volunteering at a garage, learning how to repair cars. Then, about three years ago, motivated by the prospect of being priced out of ever owning one, he purchased his 1983 AE86 Trueno – the model made famous by Tsuchiya and Initial D – from a drifter, who'd driven the car to within an inch of its existence. Even so, it still set Toga back "almost HK$90,000", and he has spent considerably more time and money – by his estimates up to HK$270,000 – on parts and labour, despite having done much of the work himself.
He believes it is "about 90 per cent complete" in its current state, delayed by a faulty brake caliper and the broken air conditioning, and describes the process as completely worth it. "I can see it coming to life," he says. "I can see it's getting better and better. And when you drive it out, everybody focuses on your car, no matter how fast or how slow you drive."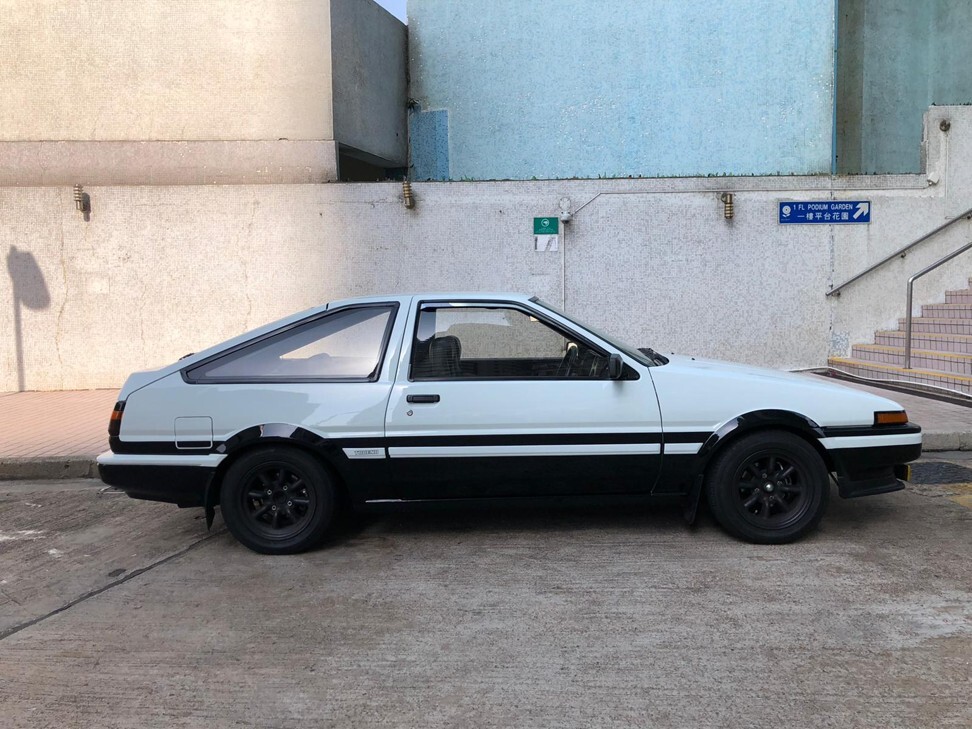 After months of delays courtesy of Covid-19-related restrictions, I join three prospective Tsuchiyas as part of Drift Academy's 33rd cohort in late November. Training begins not in a car but in a simulator at the South China Athletic Association's (SCAA) esports training centre, set to a cacophonous soundtrack of bowling pins toppling and virtual engines revving.
Over the course of two hours, we learn how to do doughnuts in our digitally rendered AE86s, locking the wheel and pumping the throttle until we are spinning in tight circles on the screen. To close the session, Robert sets us up on the same track we attempted at the beginning. My fellow drifters are much improved. I'm not sure the same can be said for me.
Just how much they have improved is evident on a crisp December day in San Tin, where Shenzhen's skyscrapers are closer than Hong Kong's and the winter sun casts long shadows. Much as with my first AE86 encounter, I hear the Drift Academy trainees before I see them, the sound of acceleration filling the air as back wheels slide around an otherwise empty car park.
I am not the only person to notice the noise, and the police arrive soon after I do, responding to a complaint and causing an audible vacuum as the two cars – a Drift Academy-branded Lexus for the beginners, a silver Nissan for the more advanced – are powered down. After several minutes and much animated discussion, the officers depart and the water truck resumes its spraying of the tarmac, to make it easier for the drivers to initiate a drift.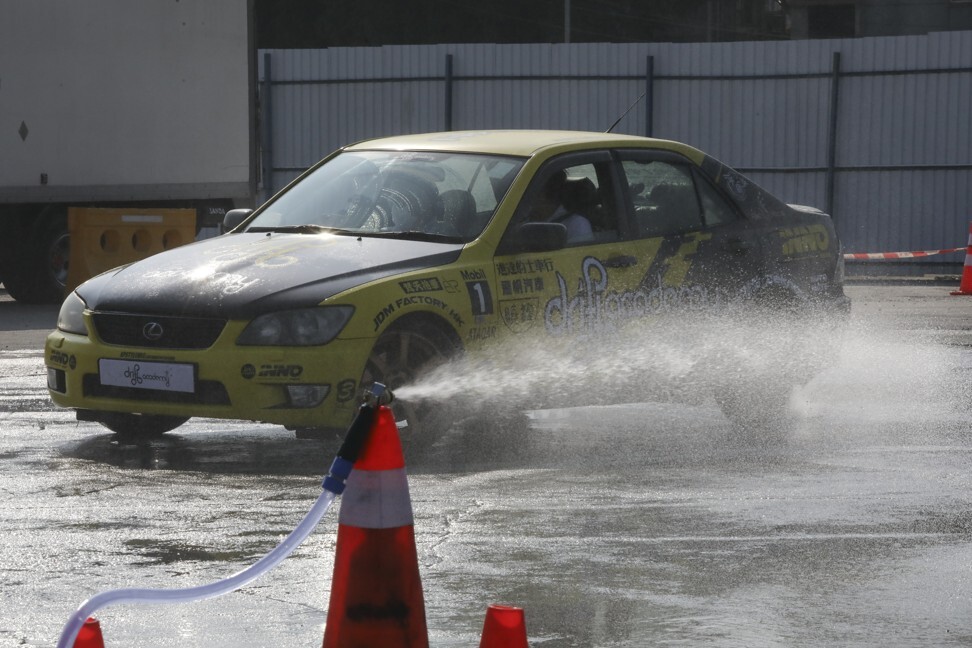 One of the trainees I met at the SCAA takes the wheel of the Lexus and performs clean, tight spins around a cone, which appears almost stuck to the bonnet of the car. Robert runs over and flags the new drifter down, telling me they're running tight on time following the unwelcome interruption, and to get in the passenger seat.
I jump in and clutch the grab handle. Before I've had a chance to acknowledge my apprehension, the car park has blurred and I'm bracing against the sideways force, focusing on the cone, the only constant. We go around clockwise and it feels significantly safer inside than it looks as an observer, and only when we screech to a halt, and three mechanics run over with water to cool the tyres and engine do I realise I forgot to put my seat belt on.
I thank my driver, but decline an invitation to try it for myself. Somehow I don't think I would succeed at much beyond driving sedately in circles.
I am not the only one to decline an invitation to drift that day. An AE86 fan and former owner, Robert had suggested that I ask Winson to bring his machine to the track, but he wasn't kidding about keeping his car as if it were a life-size model, for display purposes, and he did not take me up on the offer.