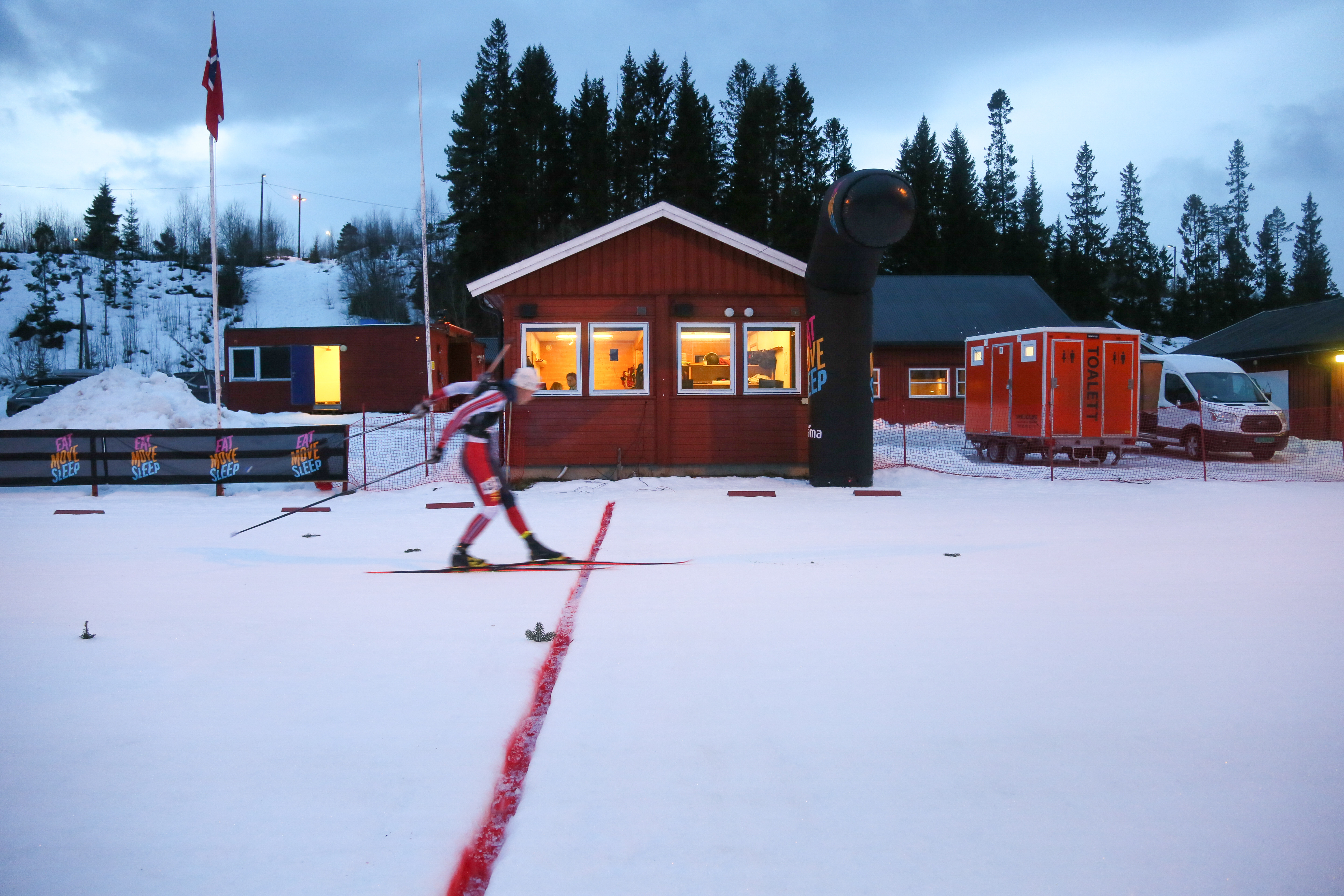 China pledged its athletes will participate in every event at next year's Winter Olympics and is sending them on intensive training programmes to see it happen
When Zhang Yuanyuan arrived in Norway to train as a cross-country skier for the Winter Olympics, not only had she never skied before, she had never seen snow.
The 18-year-old from Sichuan province had trained to be a competitive kayaker until 2018, when she was selected by Chinese sports authorities to swap her paddle for skis, and sent to live in rural Norway, where she has since undergone intensive training. The goal: to compete as a biathlete – the Olympic event combining cross-country skiing with target shooting – at the
2022 Beijing Winter Games
, scheduled to begin on February 4, 2022.
Wrapping up an early morning training session in Meråker, a mountain town with a population of fewer than 3,000 on Norway's border with Sweden, Zhang says she is "very happy" with the progress she has made in the two years since she slipped on 4cm-wide racing skis for the first time, and wants to use her time in Norway to "get better and better".
Back home, the Chinese government is banking on young athletes like Zhang to do just that. And to do it fast.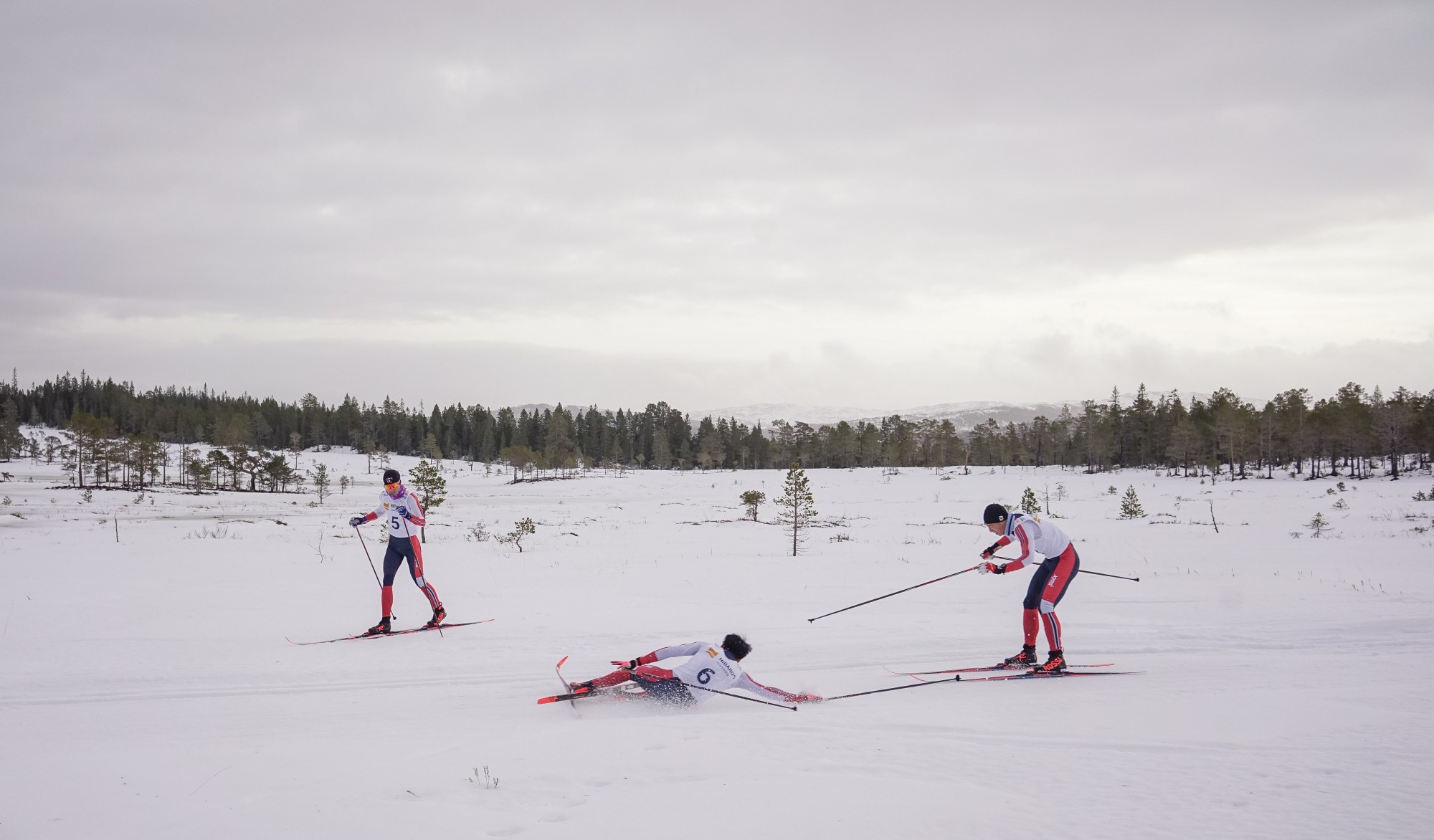 At the 2008 Summer Games in Beijing, China brought home more medals than any other nation. But in the last winter games, in South Korea, it claimed only a single gold. The first city to host both the summer and winter games, Beijing is adopting the same bluster as last time around. It has gone beyond the expected investment in stadiums and infrastructure – building 650 ice-skating rinks and 800 ski resorts by 2022 – and pledged that Chinese athletes will participate in all 109 events, a tall order for a country that did not qualify for half of them at Pyeongchang.
"We understand this is not going to be easy," said sports minister Guo Zhongwen after announcing the goal of full participation at the National Congress of the Communist Party in 2018, "but we want to show our determination for a full presence in the Beijing Games. We feel huge pressure for this mission."
A year before that announcement, in 2017, China sent hundreds of young people abroad to train in elite facilities with world-class coaches. Norway, alongside the likes of Austria and Finland, was one of 15 winter-sports powerhouses to sign an agreement with China to host and train athletes at their national facilities.
"When the Chinese decide to go for something, they get the best equipment, the best facilities, and the best resources," says Tor Arne Hetland, former cross-country skiing world champion and a coach with the Norwegian men's Olympic team that took four medals in the discipline in Pyeongchang. "Where they don't have the know-how, they go out and buy it."
With a population of a little more than five million – roughly a quarter of that of Beijing – Norway won more medals at the last Winter Olympics than any other country, with a total of 39 podium finishes, beating runner-up Germany by eight medals. (Skiing disciplines, from slalom to ski jumping, make up more than half of the events at the Winter Olympics, and 34 of the medals won by Norwegians came in skiing events.)
In early autumn 2018, Hetland was invited to Beijing to help seek out "athletes that could run well and had strong physical endurance", he says. "That is a foundation you can build on to make a good skier."
By that November, 37 aspiring Olympians, many of them – like kayaker Zhang – minors, had arrived in Meråker along with a handful of Chinese officials. Norway's "gold-medal factory" is home to the country's most prestigious schools, where young skiers combine studies with intense physical training that "is as tough as it gets", Hetland says.
In the cafeteria of the school where Hetland trains Zhang and others are two five-ringed Olympic logos, nine of their circles filled with portraits of former students who have won Olympic gold. The empty tenth ring contains a question mark, as if to ask which of its students will step up to claim the next gold medal (and whether they might be Norwegian or Chinese).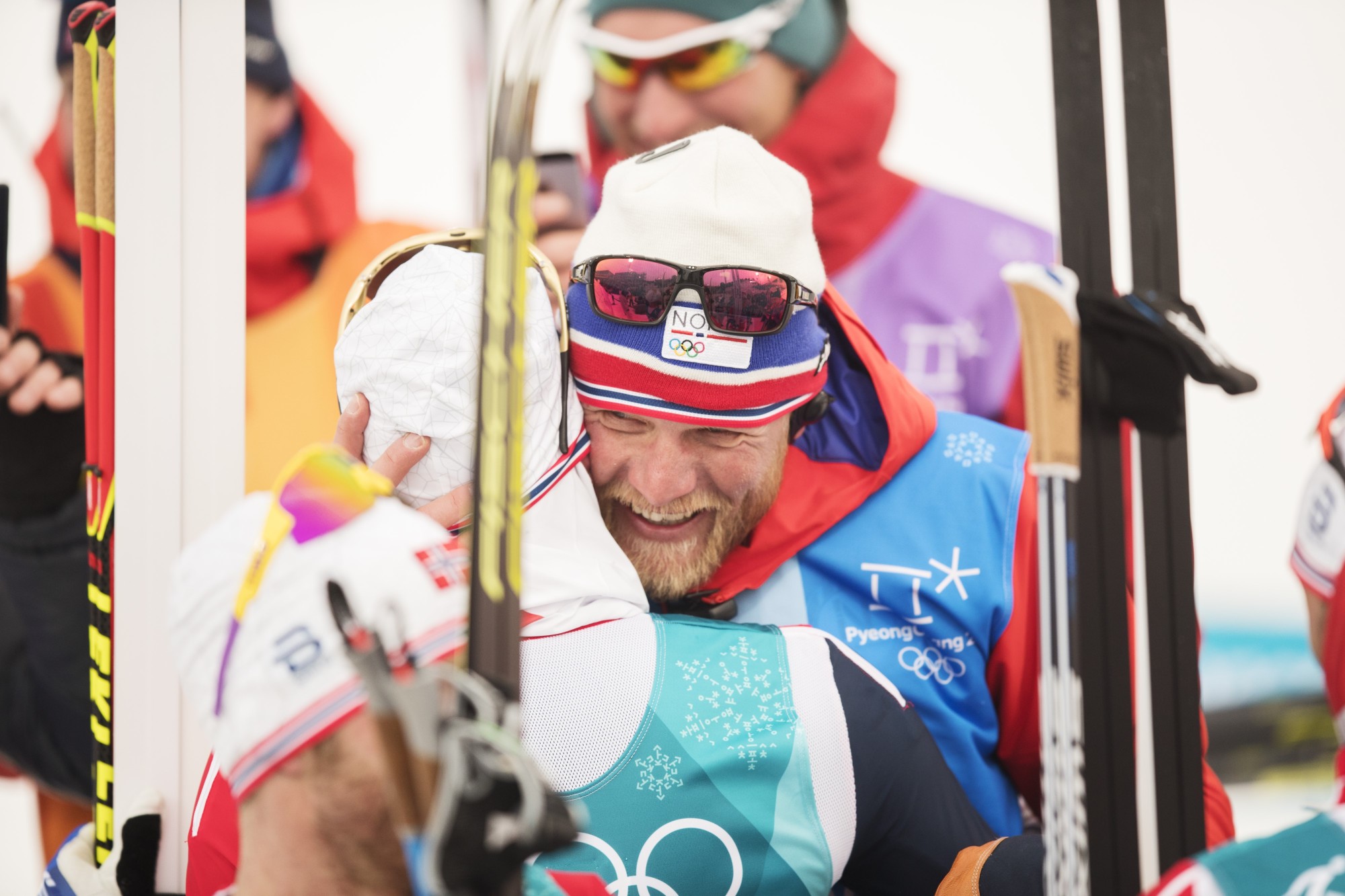 Hetland is one of more than 40 coaches in Norway hired to train Chinese skiers, some of whom are already on national teams. With this Meråker group, Hetland says, "We pretty much had to start from scratch."
For the first six months of the Meråker programme, the team had a budget of around €2 million (US$2.41 million), funded by the Chinese Sports Ministry, part of which Hetland spent on gear for the athletes, including 250 new pairs of skis and top-notch racing equipment from a local sports store.
Such initiatives are not unique. In the former Olympics host town of Lillehammer, further south, other groups of Chinese youngsters have spent the past couple of years mastering both cross-country skiing and ski-jumping.
"In the beginning it was hard, but I got used to it," says 19-year-old Ma Xiaofei, from the Ningxia autonomous region, who had trained to be a runner in China before being recruited to cross-country skiing. After a summer trip home, Ma was one of 12 athletes asked to return to Meråker for another winter of training; the Chinese Sports Administration said 25 others had not made enough progress to continue.
Even if they don't understand why they are doing the training session, they always give everything they have

Tor Arne Hetland, Norwegian Olympic coach
Ma is in a privileged position, which means more pressure. However, he says, "the training load is less than I was doing before" – at a little over 17 sessions a week – and "it's more fun".
"The body can't really take much more than that," Hetland says. Getting sufficient rest was one of the first things he had to instil in the newly arrived Chinese, who he said tended to ask fewer questions than those he was used to coaching. "Even if they don't understand why they are doing the training session, they always give everything they have. At least, as long as you keep your eyes on them."
With Norwegian skiers training in Meråker, coaches focus more on personal development, emphasising that young athletes need to enjoy what they are doing to reach the top. It's an approach that Hetland says has not always squared well with Chinese officials.
He put his foot down when a request came for the athletes to run a 10km lap outdoors in the woods, on the hilly track on which they usually ski. Their times were going to be compared with athletes training in China, to select the strongest skiers for the elite team.
"It was nonsense!" Hetland says. "The snow would have been different from place to place, and they would be running on completely different tracks."
Hetland's approach has paid off. At a 20km amateur race near the Norwegian city of Trondheim, in January 2020, Ma outpaced the other Chinese in the men's competition, claiming 17th place. At a biathlon race across town, Zhang Yuanyuan finished fifth in her bracket for skiers aged 17-19. After a long cold race day, the biathlon team were treated to a late-night Chinese buffet in Trondheim, at a restaurant that, however inauthentic, did exist before the athletes' arrival.
"China is the most populous country in the world, you would expect them to be a significant sports power," says David Dollar, an economist and China expert at the Brookings Institution, a Washington DC think-tank. "The Communist Party wants Chinese people to see that China has this international position and respect. That helps maintain legitimacy for the party."
China's desire to boost its standing in skiing was sparked at the closing ceremony of the 2014 Winter Games, in Sochi. Russia, the host country, won the most medals overall with the men's cross-country team claiming all three medals in the prestigious final event, the 50km long-distance race, one of just two medal presentations to take place at the closing ceremony. (Two of the three medallists were later stripped of their titles and received lifetime bans following revelations of Russia's widespread use of doping at the Sochi games.)
2026 might be a more realistic goal. Ideally, we should have started this project much earlier

Tor Arne Hetland
"They don't want their athletes to make fools of themselves, and to finish last," Hetland says. "They would love to have someone finish top 10 in an event."
A podium finish in either the women's or men's 50km race tops the Chinese government's wish list for the Beijing Games. But for Chinese athletes to compete in all events, or to bring home a significant haul of medals, let alone a coveted closing ceremony medal, "2026 might be a more realistic goal", Hetland says. "Ideally, we should have started this project much earlier."
So far, the Chinese group in Meråker have been competing against Norwegian amateurs of their own age, and while a couple of girls have beaten their Norwegian counterparts, the boys are yet to make the podium.
"Cross-country skiing is a sport where you benefit from having done it from a young age," says Fredrik Aukland, a former coach and a commentator for the Norwegian state broadcaster. "While most athletes can build endurance and develop physiologically, it takes a long time to develop technique needed at the international level in this sport."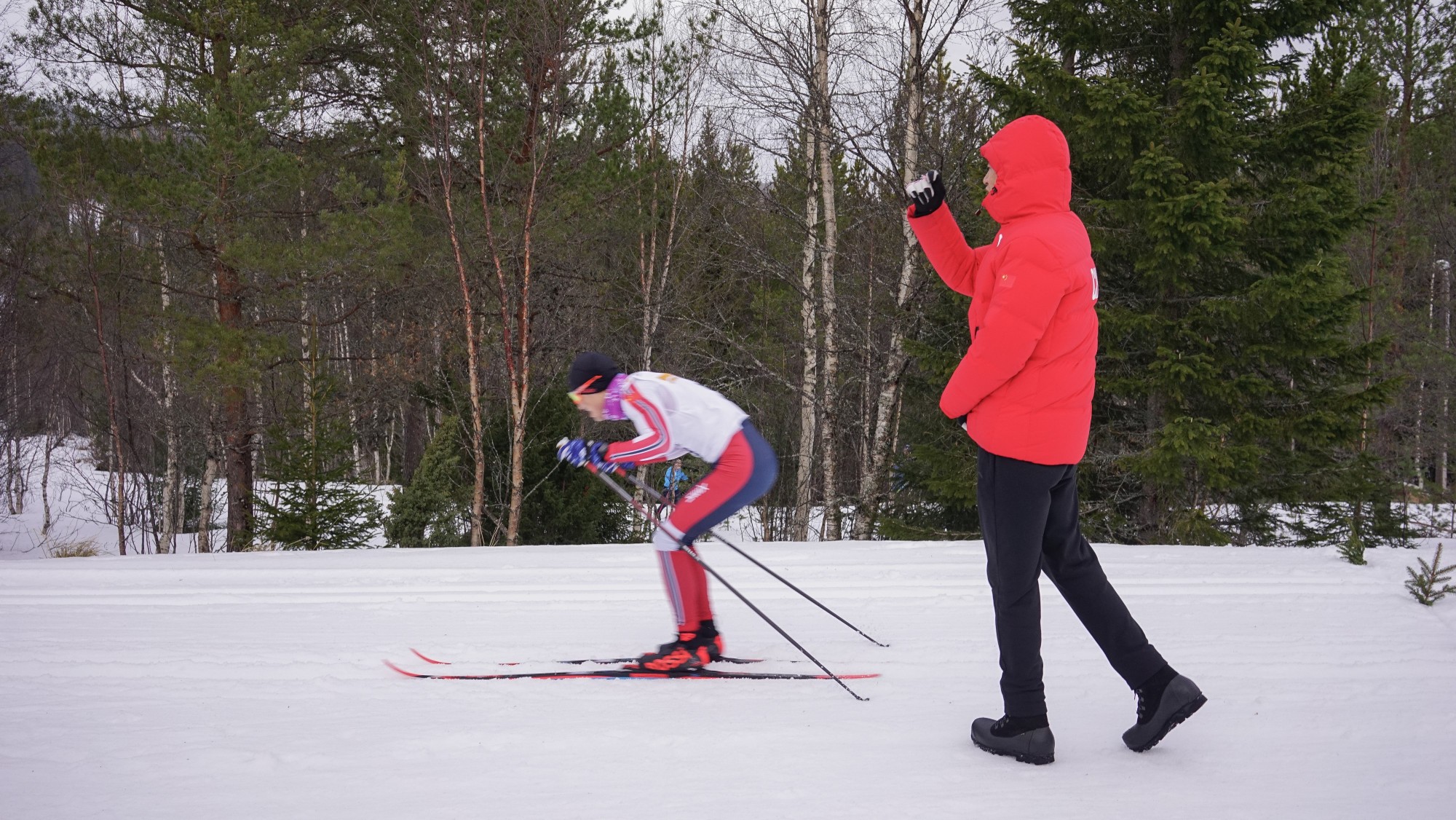 With the 2020 cross-country season cut short by the pandemic, the Chinese skiers ended their training in early March. While the initial agreement indicated the athletes would return in autumn 2020 to train in Norway until 2022, the Chinese Sports Administration has decided to terminate the project in Meråker to keep closer control over the progress of their athletes in China. All the Norwegian coaches in Meråker received offers to continue their work, resettling in China, but so far none have accepted.
"I would be giving up a lot of my life moving over there, and the workload they outlined just wasn't right for me. I would be working on their premises," Hetland says. Despite their stay in Norway having come to an abrupt end, he keeps in touch with the Chinese athletes and officials through messaging apps and receives regular updates on their progress.
"We have been really privileged to be a part of this journey, to see the progress these kids have made up close," he says. "It's pretty incredible."
After two years of training in Norway, Zhang and the other Chinese athletes have seen their fair share of snow. Whether any of their skis will straddle the starting line in Beijing is yet to be seen. As to how they are progressing back home, the Chinese Sports Administration has not responded to requests for comment.