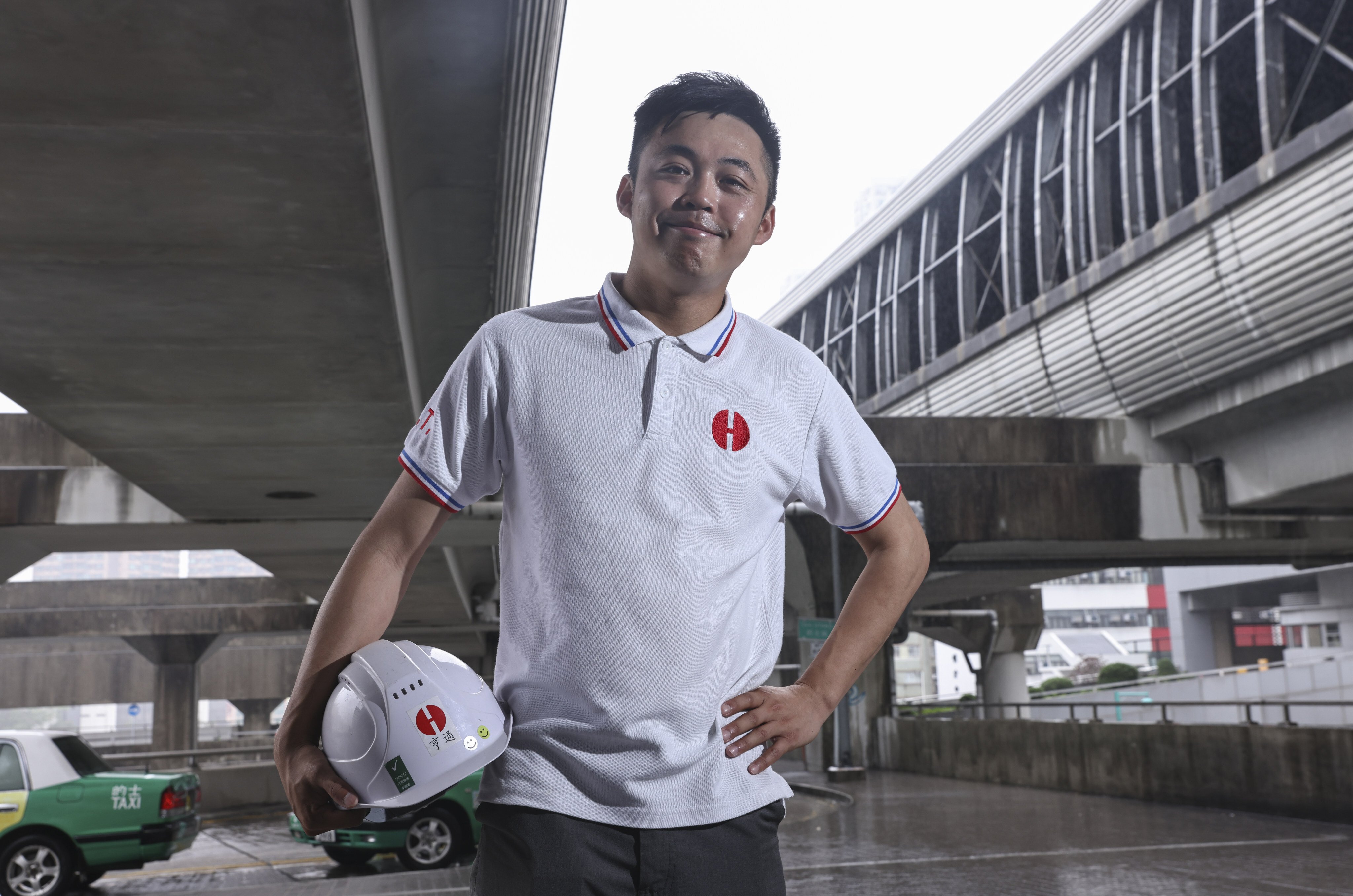 Vocational training was their lifeline: five Hongkongers who found their calling by getting hands-on
Education
University degrees are not for everyone, as these Vocational Training Council graduates will attest. They went from dead-end work to having careers, or from jobs they disliked to ones they thrive in.
Hong Kong is home to nearly 20 degree-awarding institutions, of which eight are publicly funded universities. In this well-heeled international hub, however, not everyone is suited to traditional modes of education.
Thankfully, there are ways for residents to train in the essential skilled work that the city needs. One path is through the Vocational Training Council, a local organisation that takes in more than 200,000 students per year and covers a wide range of courses, from hairdressing, Chinese medicine and automotive repair, to animation and digital visual effects.
Over the period of unrest, when the city was hit by protests followed by a pandemic, Hongkongers have seen stable job markets waver and no small number have had to improvise their career choices.
But success need not be measured in degrees, and these five Hongkongers prove that even the unlikeliest of transitions are possible. Vocational training has been their lifeline, and others in uncertain situations can draw inspiration from them.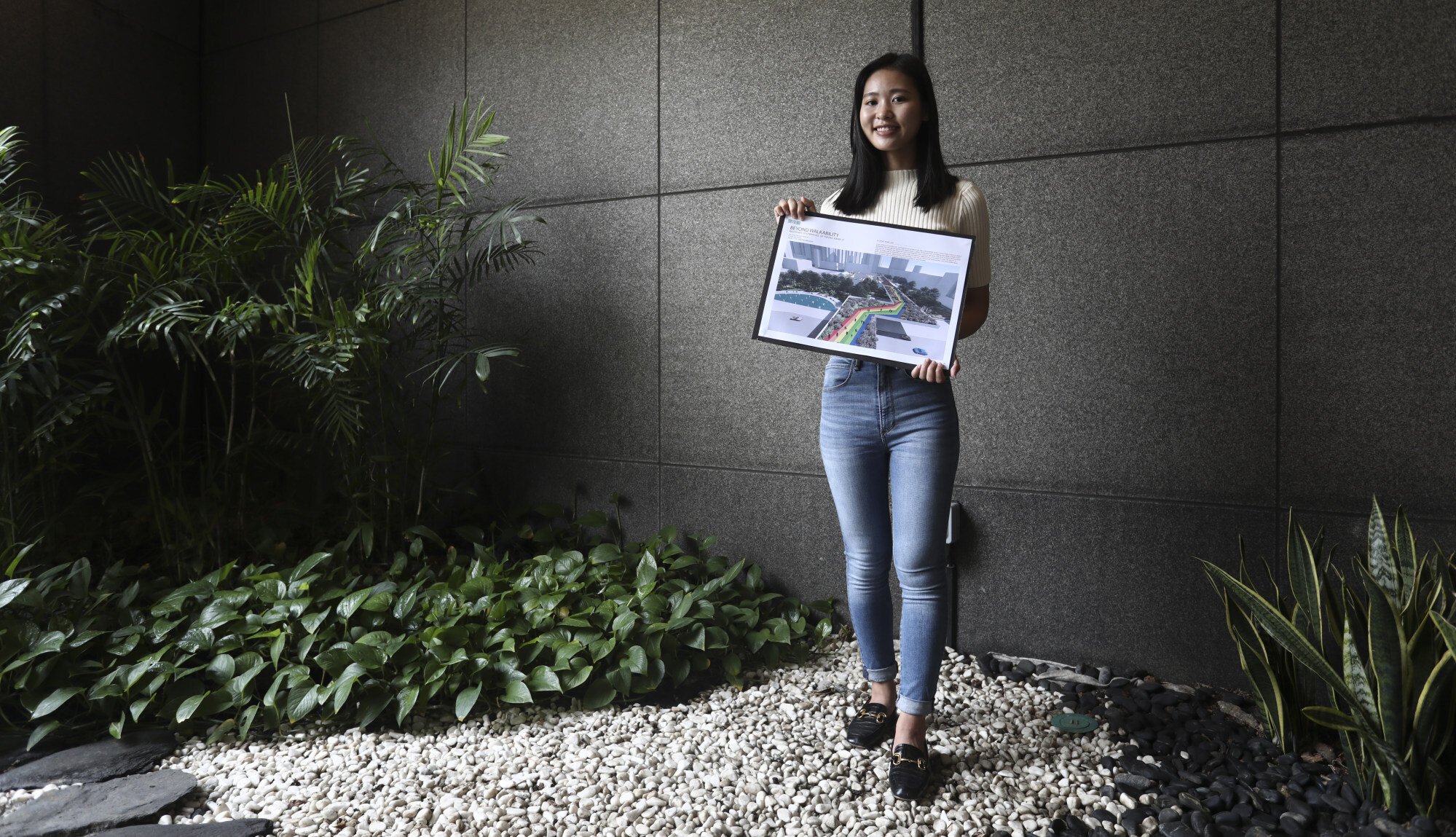 Miki Choy Mei-ki, 27, reporter to landscape designer
"When I pass by a new public green space I mark it down so I can go there again," says landscape designer Miki Choy Mei-ki. "My favourite is the Cadogan Street Temporary Garden, in Kennedy Town. It's just a grassy area with trees." It may sound simple but in one of the world's most densely populated cities, the words "green" and "space" are sacred. And it is Choy's mission to keep such locations growing.
Choy started her career in the communications field, having moved to China to pursue a bachelor's degree in communications at Jinan University, in Guangzhou, in 2012. "I chose communications because I enjoyed study­ing it and in every class I felt I was learning something new and practical," she says.
In her third year she did a two-month internship at Ta Kung Pao, a Chinese-language newspaper in Hong Kong, in the education section, but she found it monotonous. After completing her degree, in 2016, she returned to Hong Kong and worked with the director of television dramas at broadcaster TVB as a production assistant. 
"I just wanted to try different jobs so I did that one," she says, "but the career path was going toward being a director and I didn't want to do that." She recalled that at the newspaper she'd interviewed a landscape architecture instructor for a competition run by the Technological and Higher Education Institute of Hong Kong and was curious to learn more about it. So, in 2017, she enrolled, graduating last May.
"Landscape architecture is a challenge because every­thing is on a big scale," she says. "With journalism, you need someone to read your article before you can engage with them, but if you sit on a park bench, you are already engaging with a landscape architect."
Last year, she started working with a local supplier of outdoor furniture, liaising with architects and developers on the best products to use for their spaces and installing them safely around the city. Now she is starting a job as an assistant modeller at an engineering consulting company, drawing digital plans that can be rendered in 3D. Mastering this new software means she can envision her ideal public space in Hong Kong before it becomes a reality.
"Public space reflects the lifestyle of the city," she says. "It should be spacious enough for residents to engage in various community activities."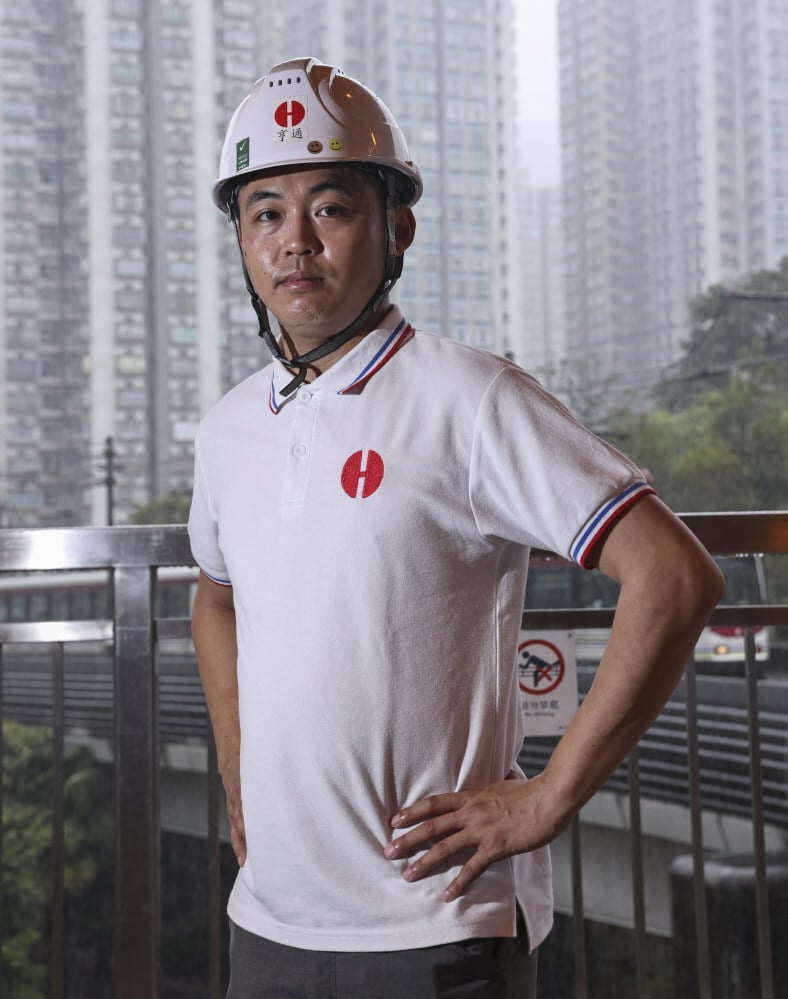 Cheung Tsz-him, 29, lifeguard to foreman
When Cheung Tsz-him left school he wanted to go to university, but he was not the academic type and he did not have the grades. Dejected, he took a job as a lifeguard at a residential swimming pool in Discovery Bay, where he was paid HK$18,000 a month, plus food and lodging.
Cheung was pleased to make that much money straight out of school, but it meant working 15-hour days and after not too long, "I didn't want to sit around any more, I wanted to learn something," he says. He started looking into construction and wanted to go into bar bending – making rebar, "which has a relatively high salary, but that course was full, so I went into the next option, which was concrete".
He joined the intermediate tradesman collab­orative training scheme at the Construction Industry Council and learned everything about concrete, from mixing it to delivering it to the top of a building site as well as pouring, smoothing and repairing it, when needed. After three years of site experience, he trained to become a foreman in 2019.
I'm learning new things all the time because different projects have different designs

Cheung Tsz-him, construction foreman
"Anything on a building that has to do with concrete is my responsibility," he says. "Sometimes [older employees] dismiss me as a young person who doesn't know much, but when I explain the technical aspects of what needs to be done, they realise that I know what I'm talking about."
Currently he manages three construction sites for residential and public housing. While work begins at 8am, he says he has to be on-site by 7.30am.
Cheung took an additional certification course at the Occupational Safety and Health Council, so now worker safety is part of his remit, and thinking back to being bored by a pool more than six years ago, he is pleased with his career choice.
"I'm learning new things all the time because different projects have different designs," he says. "When we finish construc­ting a building, I can tell people I helped build it and tell the stories behind it. It doesn't have my name on it, but it's something that will be around in Hong Kong for a long time."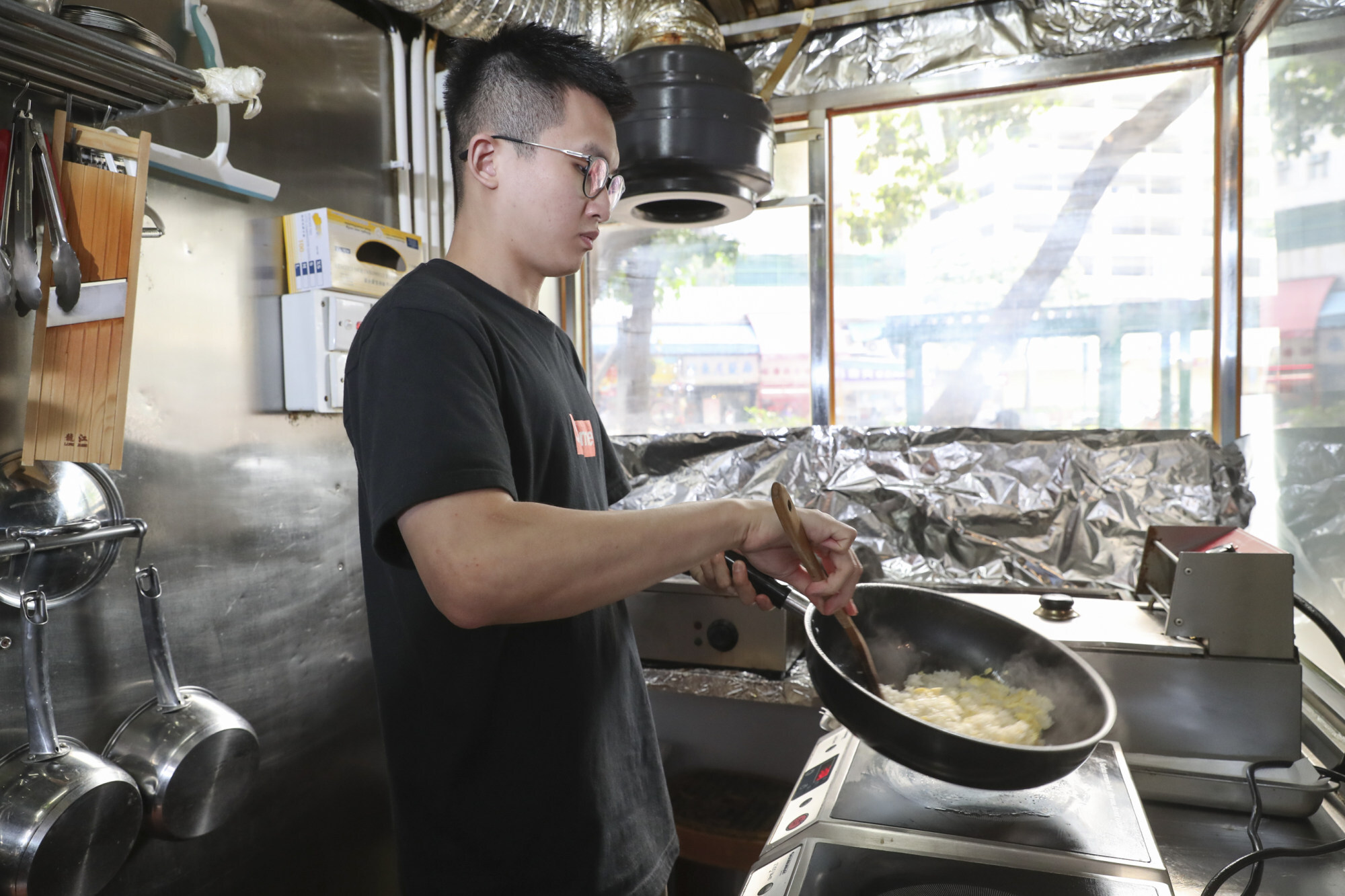 Wong Ngo-pong, 27, student to chef to restaurateur
When he was in secondary school, Wong Ngo-pong says that as soon as he opened a textbook to study, he would fall asleep. "But if I didn't study I couldn't stay at home and depend on my parents to support me," Wong says.
Falling grades resulted in him dropping out after Form Three (ninth grade). He was interested in cooking and his secondary school teachers encouraged him to apply to the Chinese Culinary Institute (CCI), where he was accepted at the age of 16.
"I was happy being there," he says. "At school I was bored and didn't get into it, but at CCI, even though there were classroom lectures, there were practical classes where we learned to make dim sum." Wong graduated in 2013 and worked at Yung Kee, a well-known roast goose restaurant, for a few months before returning to CCI for seven months, not as a student, but to help set up a training cafe from scratch.
There's only two of us so it's a big risk. Both of us like Japanese food and the cuisine lends itself to a smaller shop, so it is simpler

Wong Ngo-pong, restaurant owner
At The Peninsula Hong Kong's Spring Moon restaurant, he learned how to prepare ingredients for the chefs, make rice, fillet fish, chop food and cook with a wok.
After three years he met up with some former schoolmates. One asked if he was interested in opening a restaurant and Wong jumped at the chance. He is often asked why he opened a Japanese izakaya and not a Chinese restaurant, to which he says: "With a Chinese restaurant you need a big place to start with, so already the rent will be expensive, and then you need to use a lot of gas and have lots of equipment and that costs hundreds of thousands of dollars, so it would have cost around HK$2 million.
"There's only two of us so it's a big risk. Both of us like Japanese food and the cuisine lends itself to a smaller shop, so it is simpler."
The Childhood restaurant's menu features dishes such as pork cutlet with rice, grilled eel with rice and grilled skewers.
The Yuen Long restaurant has a manga theme, with figurines on a shelf, and framed memorabilia. "These are from my childhood," Wong says. "I got some friends to draw them for me, so when I come into the restaurant, it feels like home."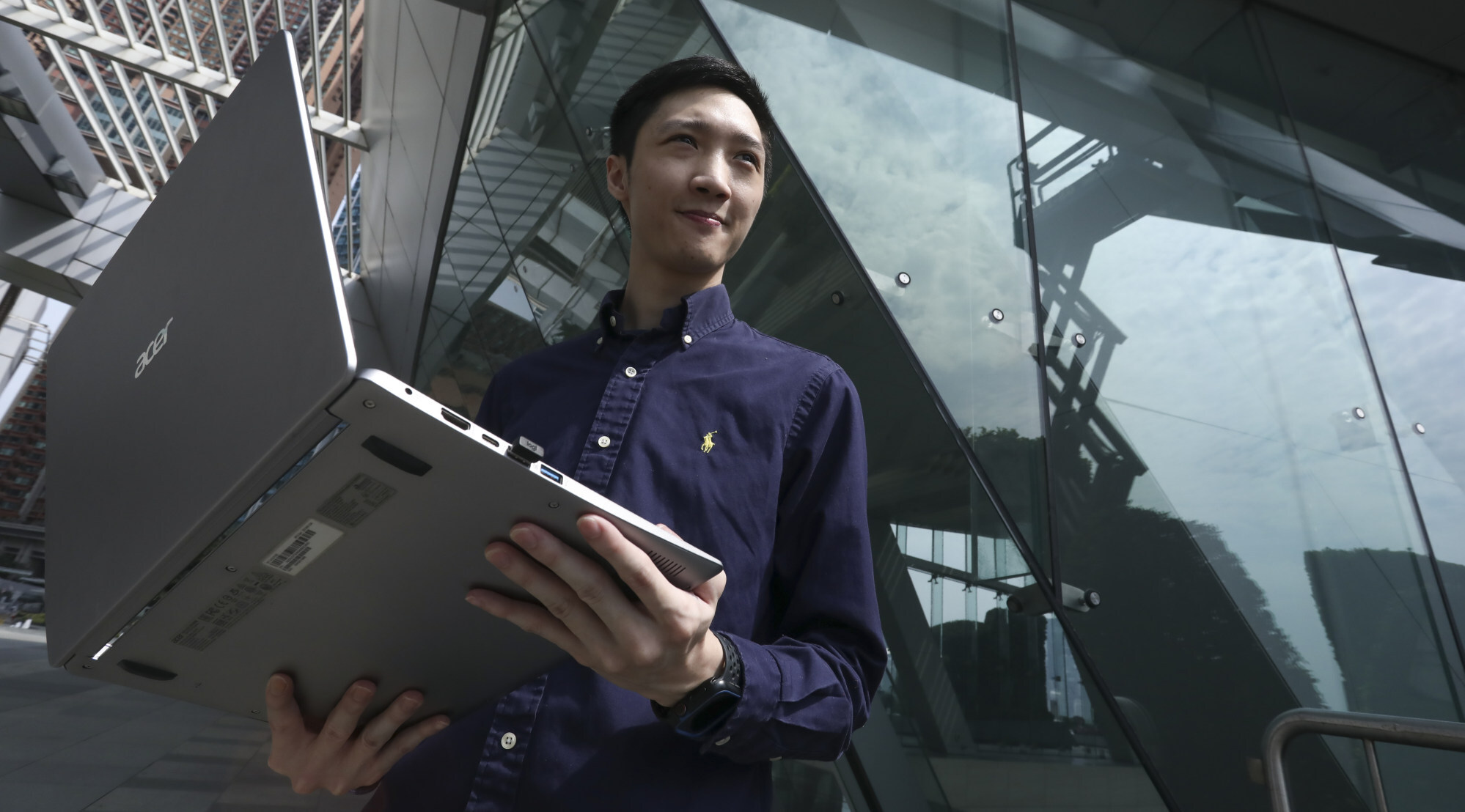 Calvin Kwan Chun-long, 28, odd jobs to IT consultant
When Calvin Kwan Chun-long graduated from secondary school he felt lost, and ended up doing a string of odd jobs to see if anything would stick. A friend persuaded Kwan to join him in selling insurance, but he did not find the work interesting, even less so his next jobs as an assistant librarian stacking books and then as a procurement clerk.
"At the time, I was young and my family was concerned that I couldn't find a stable job and wasn't qualified to do many things," says the 28-year-old. Then, in 2015, another friend working in a bar suggested the pair set up a catering-equipment company, supplying restaurants with items such as bowls and plates, and, later, eco-friendly takeaway boxes and cups.
"I left after a year because it was more my friend's interest than mine," says Kwan, whose heart lay else­where. "Ever since I was young I had an interest in IT. In primary school we had an IT support group and I learned how to write code. When I was around 11 years old I could take apart a computer and put it back together."
Towards the end of secondary school Kwan rented out servers at a data centre to build websites and discussion forums for fun.
"At first I used my own server, then I started dabbling in cloud technology and wanted to take a course in it," he says. "I felt what I knew was ordinary and needed more specialised knowledge."
So he went to the Hong Kong Institute of Vocational Education and, in 2019, received a higher diploma in cloud and data centre administration.
"I put in the effort and got good grades, I even got a scholarship during the two-year programme," says Kwan. "I learned a lot of things and did well, maybe because this is what I'm interested in and I can apply what I learned in my work."
His first job after graduation was as a data centre technician at Amazon Web Services for about a year. In January, he landed a job as an IT consultant working on cloud infrastructure for another multinational.
"We have different clients and we help them with what they need, like building apps and websites by doing the back-end infrastructure," he says. "Every day the work is different, and I'm learning new things because technology is changing all the time."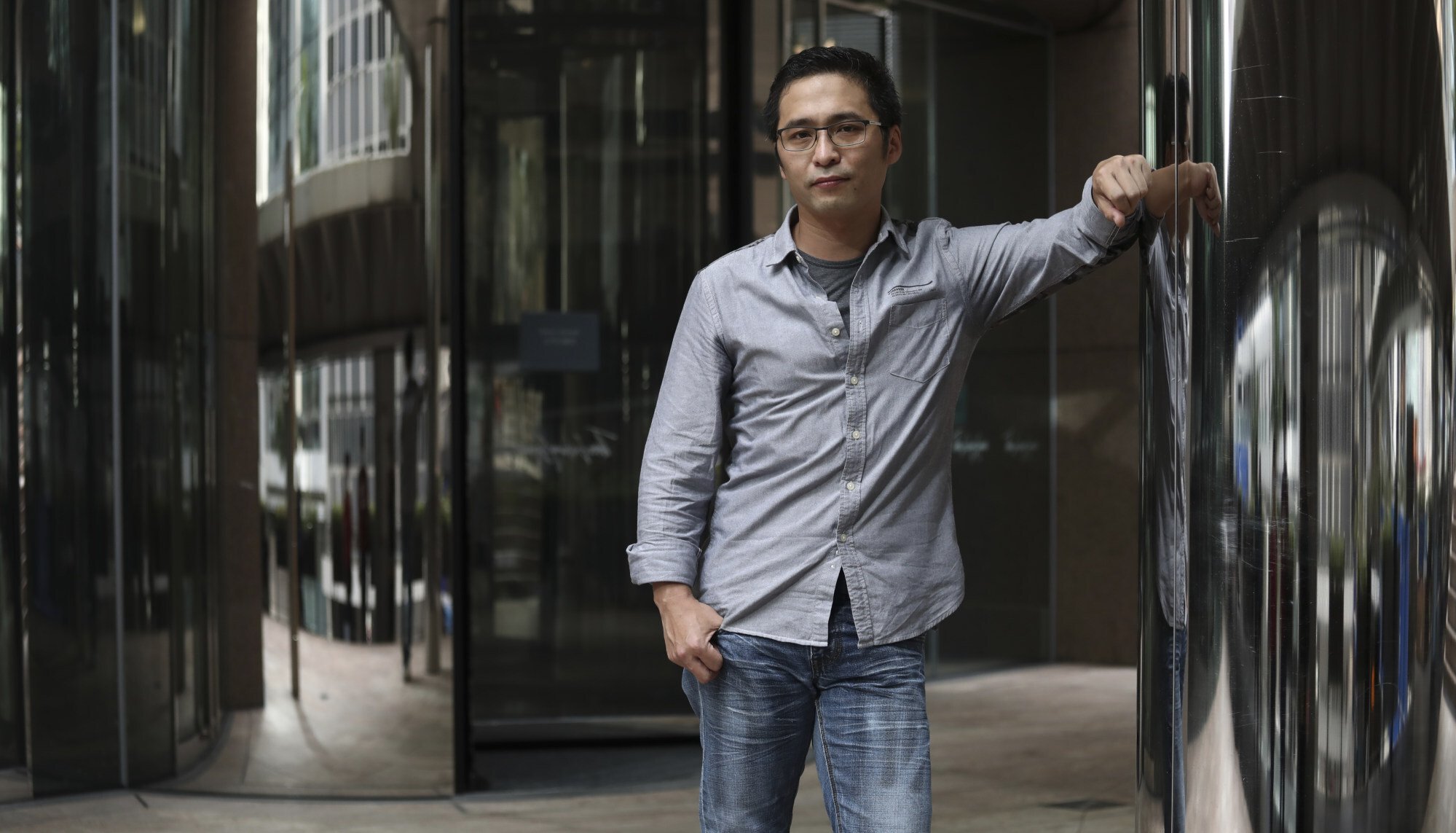 Lai Tin-ki, 41, odd jobs to project manager
At the age of 17, Lai Tin-ki dropped out of secondary school and, unable to find work, moped around at home for more than a year before doing a series of jobs such as office clerk at a trading company, making bread in a bakery, telemarketing and baggage handling, after the Hong Kong International Airport opened, in 1998.
In 1999, he joined the Hong Kong Institute of Vocational Education's apprenticeship scheme and, after a year-long course, became an air-conditioning and electrical system technician.
"When I started working it was something to do and I was learning on the job," says Lai. "But about three years in, colleagues or clients would ask me questions about air conditioning or electrical things and I didn't know the answer; I only knew how to fix it. That's when I realised I really didn't know anything and needed to go back and study more."
Infrastructure projects like this don't come around often in Hong Kong – there may not be another one like this for 20 years, so it was good experience

Lai Tin-ki, project manager
In 2009, Lai attended evening classes three times a week for a higher diploma in building services engineering, before going on to earn a bachelor's degree at the School for Higher and Professional Education.
"After class I went home and did homework, which involved a lot of maths, until 3am, slept for a few hours and then went back to work."
Lai has since worked as an engineering contractor for a property management company, overseeing renovations and maintenance for a local retail chain. In 2018, he worked on the construction of a power plant in Tuen Mun.
"Infrastructure projects like this don't come around often in Hong Kong – there may not be another one like this for 20 years, so it was good experience for my career," he says.
Today, Lai is project manager on the construction of a chemical waste treatment plant in Tsing Yi. "The project I'm working on now has so many aspects to it that I am constantly learning new things. I have studied for many years, which has helped me in this career. So far I'm doing OK."