For many Western musicians, China in the early 21st century was a freewheeling land of opportunity – and massive, mind-bending audiences
We were summoned from the backstage tent by an anxious organiser. "Smiling Knives yuedui," she said, scanning her clipboard and using the word "band" in Chinese, ushering us along with a curt, "You go."
Putting down our complimentary drinks, we readied our instruments and were guided onstage, which was actually a huge ship moored in the Pearl River estuary. British frontman Gary Hurlstone was followed by American horn player Greg Merrell, Canadian percussionist Craig Anderson and myself, the other Briton, bass in hand.
"Three practices were not enough for this," I thought, casting my eyes across the gathered mass of eager faces, where nothing but a sandbar had been during a soundcheck earlier. From our elevated vantage point it looked like half of Zhuhai had turned out for this government-sponsored, free concert on New Year's Eve 2014.
An announcer introduced our band of China-based foreigners as if it were Lollapalooza, like we were an international act that had been flown in for the occasion. After a few unsteady bars of Hurlstone's The Zen Kick, I glanced over at drummer Anderson to make sure he was finding the groove, conscious that the band had been so quickly pieced together for the event. My nerves twitched again, however, when I looked back to see my image beamed across two giant screens flanking the stage.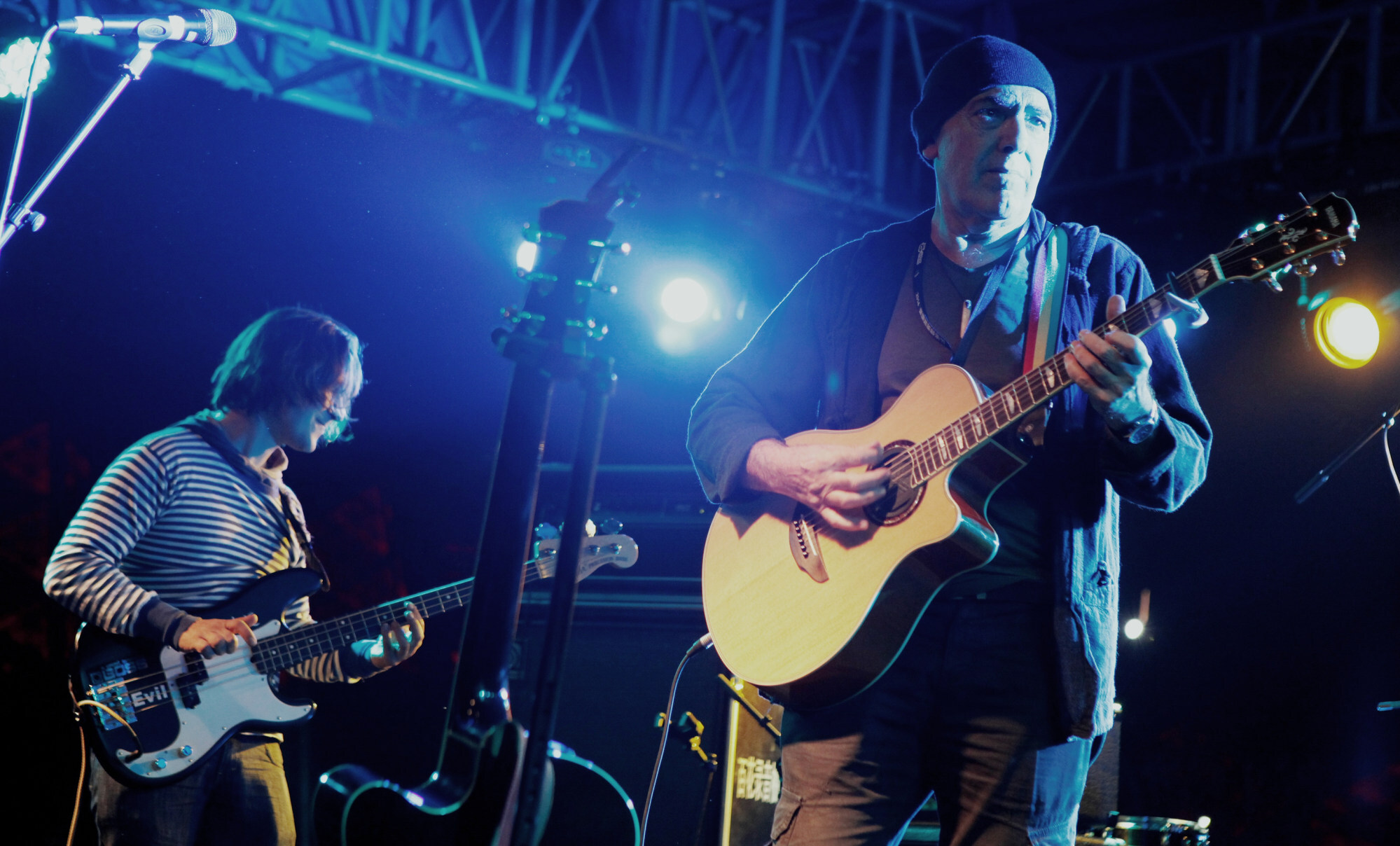 Surreal? Yes. Ridiculous? Possibly. But this was boom-time China, when for even a passably competent musician – or a cobbled-together band exactly three practices old – becoming a rock god for an evening was as possible as anything else.
"A lot of the people attracted to China are attracted to things like art, literature and music," says American Jonathan Heeter. "They have different conceptions of the way they want their world to work and are looking for a way to express that. Playing music, learning Chinese, these are different expressions of that same desire, to curate your own universe."
Heeter arrived in 2004, with the goal of mastering Mandarin, and, in 2008, he began playing with notable Beijing bands, rolling out everything from experimental electro-rock numbers with Not There to jam-length Grateful Dead covers with The Beijing Dead. "For a long time, China was a friction-free zone for this," he says. "It was possible to support yourself pretty effortlessly."
In 2013, he moved up from the gig circuit to serve as marketing director at Fender Musical Instruments, not bad for a "bass player who couldn't sing, which automatically disqualified me from doing Hotel California at open-mic nights". He left Fender in 2016, and currently serves as head of international at Warner Music China.
Seventeen years since making landfall, Heeter recalls those halcyon days with cheeky nostalgia: "People who make the decision to pack up and move are not well-adjusted people," he grins. "People who choose to play music in front of other people are also not well-adjusted people."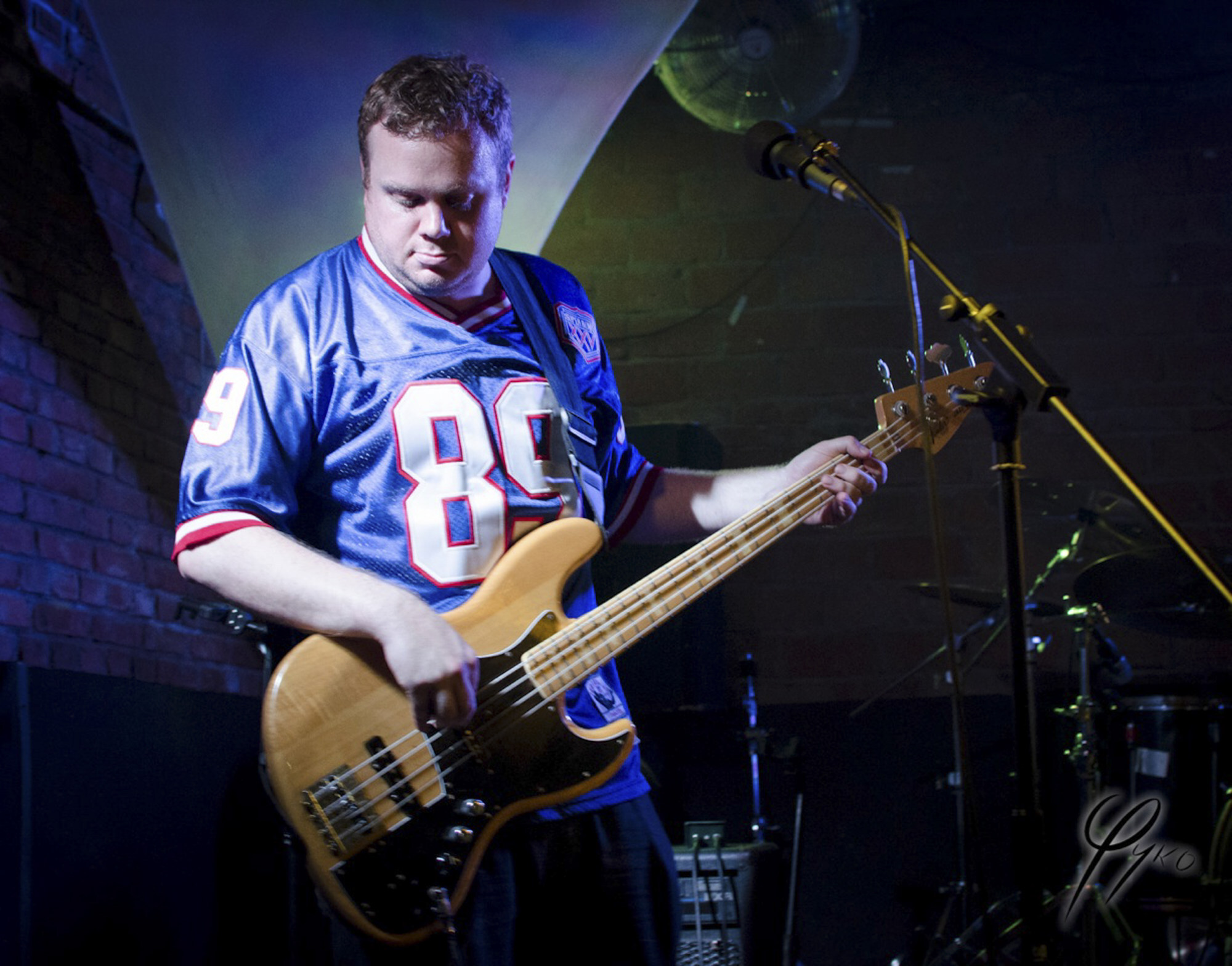 What was well adjusted in China around that time had emerged as a consequence of the late 1970s. Leader Deng Xiaoping had set about reviving China's ailing, predominantly agrarian economy that had nearly collapsed under Maoism, and his open-door policy would not only serve economics but also allow foreign culture to seep through the country's cultural ramparts throughout the 80s. The state initially tried to juggle what was and wasn't "spiritual pollution" while both opening an economy to the logic of the market and clinging on to the Communist Party's singular mandate to rule.
This seepage often manifested as smuggled cassettes of Western music, which inspired what would come to be known as yaogun yinyue (literally "shake roll" music) in Beijing, spearheaded by trumpet-player-turned-guitarist Cui Jian. China's "godfather of rock", Cui's mid-80s band included two foreign embassy staffers, progenitors of the expats who would integrate themselves into the Chinese music scene over the coming decades.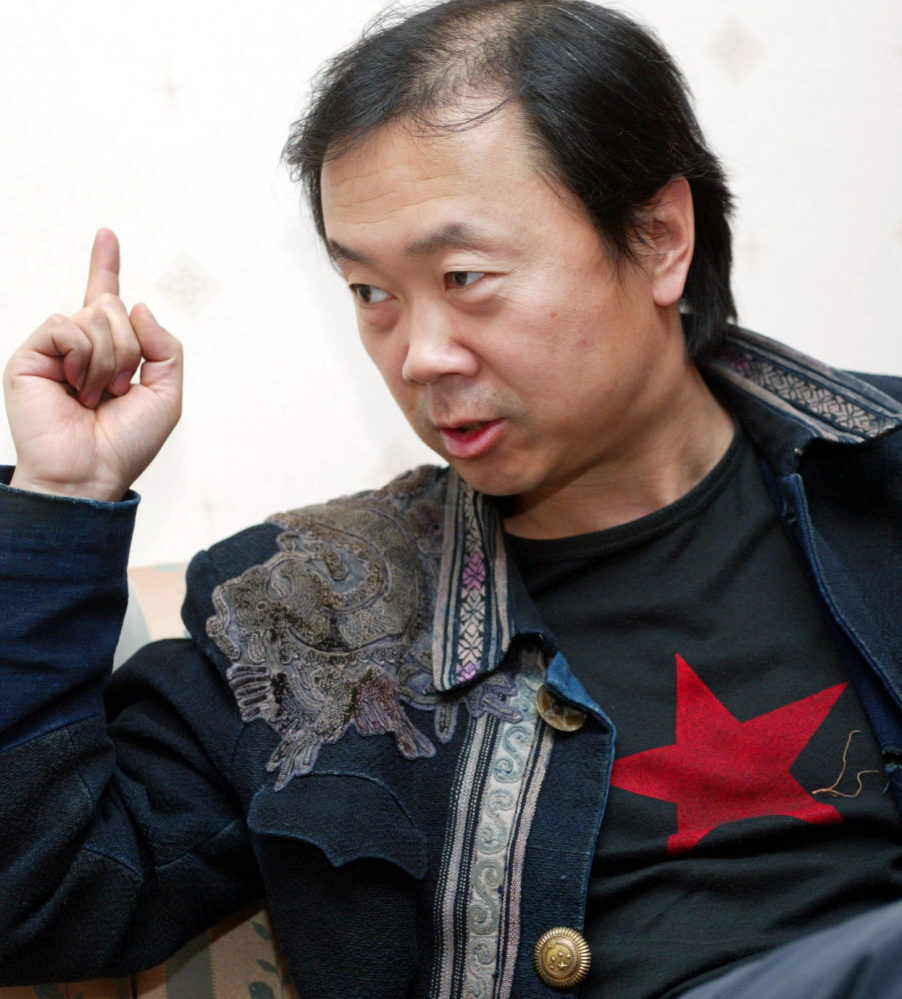 Although the party still held fast the reins throughout the 90s, presidents Jiang Zemin, then Hu Jintao, were largely unable to hold back a tide of foreign products and ideas – from McDonald's to music festivals – during those heady times. By the early 2000s, a rampant era of Occidentalism had set in, buoyed by an economy that had been frequently tallying double-digit annual growth, all overseen by a political class of technocrats content to fulfil Deng's mantra: "to get rich is glorious".
Nowhere was this more evident than in the coastal provinces of Guangdong and Fujian, and in particular Deng's ground zero for the party's first major dalliance with capitalism, the special economic zone that would soon become one of the fastest growing cities on the planet, Shenzhen.
"In China I was like, 'Wow, music is part of my life again,'" says American guitarist Jon Howland, who has performed for the better part of a decade in several Shenzhen bands, including RMB and Brew Balls, as well as torturing the country's rough-and-ready livehouse circuit with math-rock band Colin Phils.
In China I was able to get a pass because I was an American in Asia instead of an Asian in America. I didn't feel uncool

Smitti Supab, guitarist and bassist
In the wake of the 2008 economic crisis, which cost him his corporate job in Boston, Howland decamped to China for a gap year teaching English.
"When I worked in finance I would still play guitar once a month," he says, "but in China it definitely became part of my identity. There were periods when I was gigging four or five times a week. It got to be more than 50 per cent of my income. It was pretty wild."
American drummer and vocalist Adrian Black also arrived around that time and for similar reasons. Along with Howland, he would become one of the most visible figures on the Pearl River Delta's live scene.
"There are just so many people [in China] there's always going to be a community, an audience for anything you want to do," says Black. "You'd have played a great show, you'd still be shaking when you got up, and then teach 50 kids three hours later."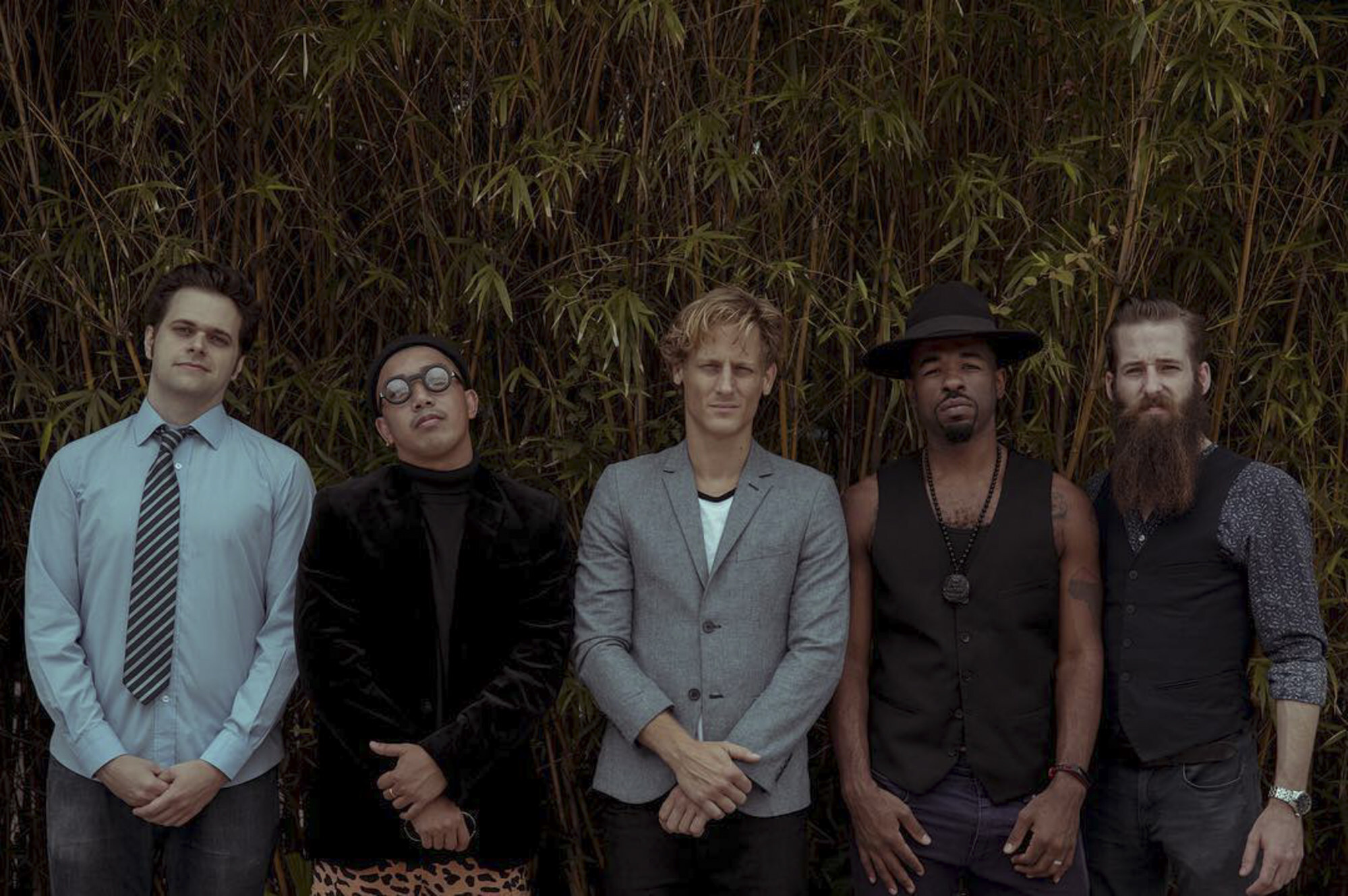 After three years of moonlighting, Black's career as a regional pseudo-rock star allowed him to quit teaching altogether. "For four years I made my living by singing, drumming and DJing, as well as modelling and acting." From singing on a Huawei advert to acting in a commercial for DJI, or MCing a beach party he'd then head off to croon in front of the crowds at Shenzhen Fashion Week.
"I think I can claim to have sat in on every Shenzhen band at one time or another," says Black, "including Smiling Knives".
Before I joined Smiling Knives on stage that night in Zhuhai, band founder Hurlstone, too, had been busy rekindling a musical career that had begun in 1970s England. A business trip had taken him to East Asia in 2004, and he took to "the way the Chinese people looked at things, the way they approached life, I just loved the buzz of it".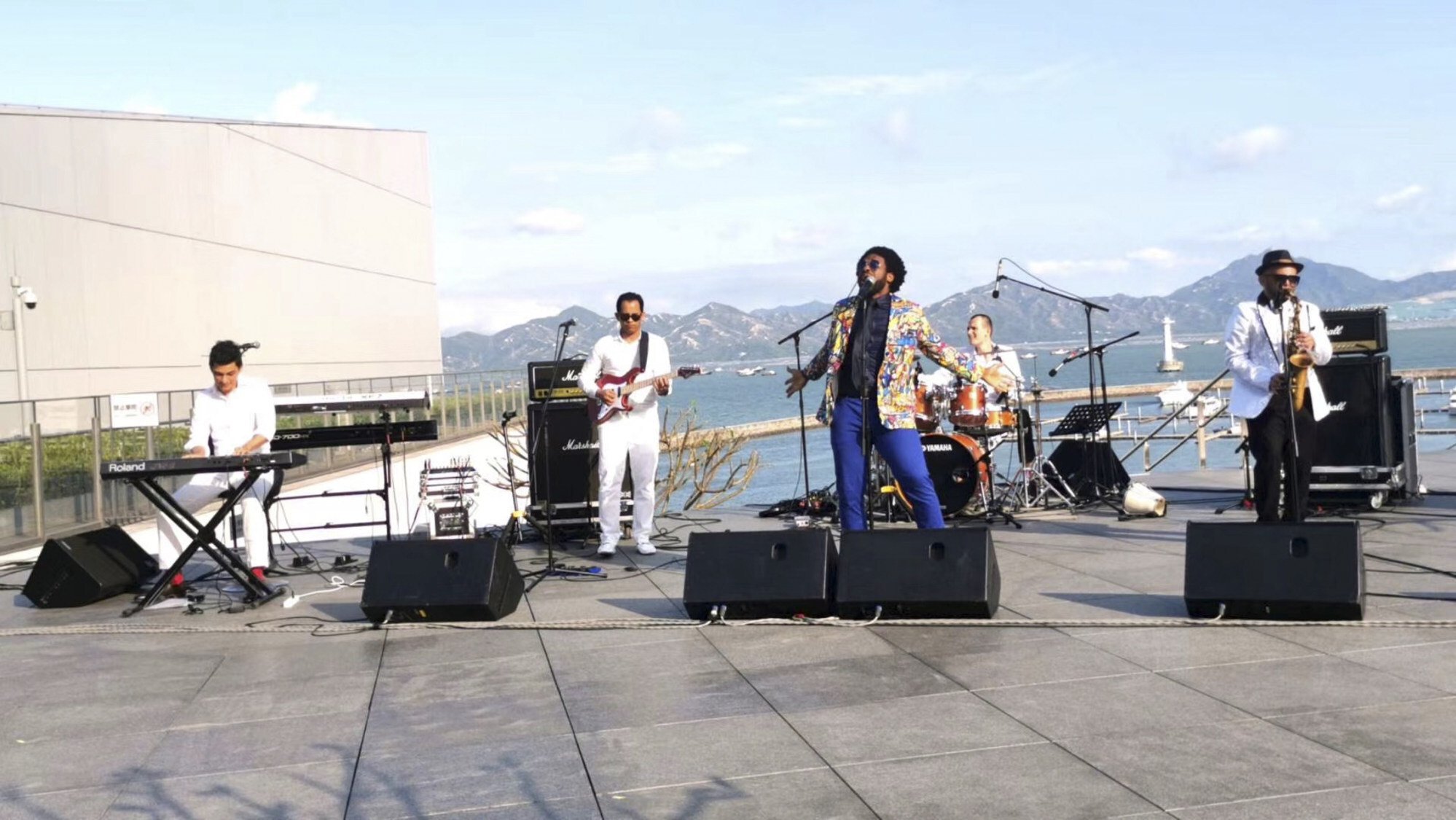 In 2007, he relocated. "I sold everything and returned with one suitcase," says Hurlstone. "I ended up living in Xiamen for a while and I just became a beach bum, writing songs and hanging out." He would start Smiling Knives when he moved to Shenzhen, in 2010, and "there were always plenty of places to play".
Bars, cabaret clubs, expat pubs of South China, the stages were open despite having to "play for pizza and beer a lot of the time. One night a club owner refused to pay us so we snuck in the next morning and pinched all of his microphones. We did eventually get paid although we were never invited back. That was just the way it was, there was always a bit of a Wild West feel to things."
For stilted IT major Smitti Supab, arriving in Guangzhou to teach in 2006, he was "totally clueless" before falling in with colleague Chris Martin, "a hippie deadhead from San Francisco".
Through Martin's tutelage, "I saw music as my opportunity to transform myself from a computer geek into something else," says Supab, who was on stage himself after two years. "In China I was able to get a pass because I was an American in Asia instead of an Asian in America. I didn't feel uncool."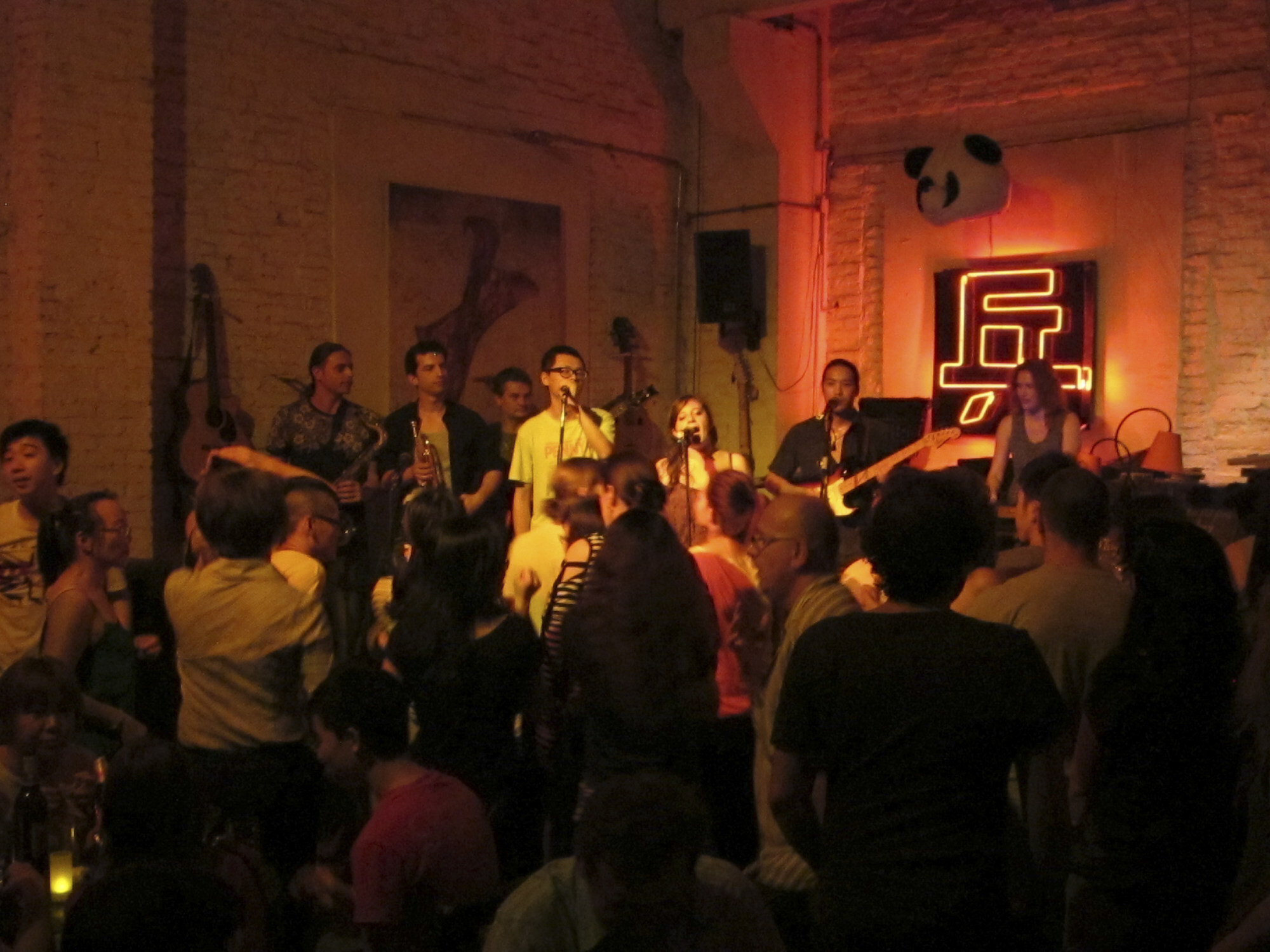 As a working guitarist and bassist after teaching hours, Supab quickly established himself in the Guangzhou nightlife scene. One of his notable projects was The Panda Band, which formed in 2009 and went on to win the Hooley's battle of the bands competition in 2013 (a much coveted prize in Pearl River Delta music circles).
The Pandas were "a labour of love" that never made much money. In fact, the line-up that would bloat to an eight-piece band could not all fit on the stage in some cramped backstreet venues such as Ping Pong Space, a French-run spot that hosted all kinds of gigs and creative events before it was eventually bulldozed.
But there were other ways to play music and make money. After all, this was the time when hiring a suit-and-tie paleface for a meeting could help win a company an important contract, and so, too, were foreign musicians deemed prerequisite to providing international gravitas. Whether it was a music festival on a boat in Zhuhai or a corporate shindig in a hotel lobby, expats were ushered in, and few were above the fast cash awarded the performing monkey.
"I must have played 100 monkey shows," says Supab. "We'd go to shopping malls in the middle of nowhere, hotels, new real estate developments, you name it."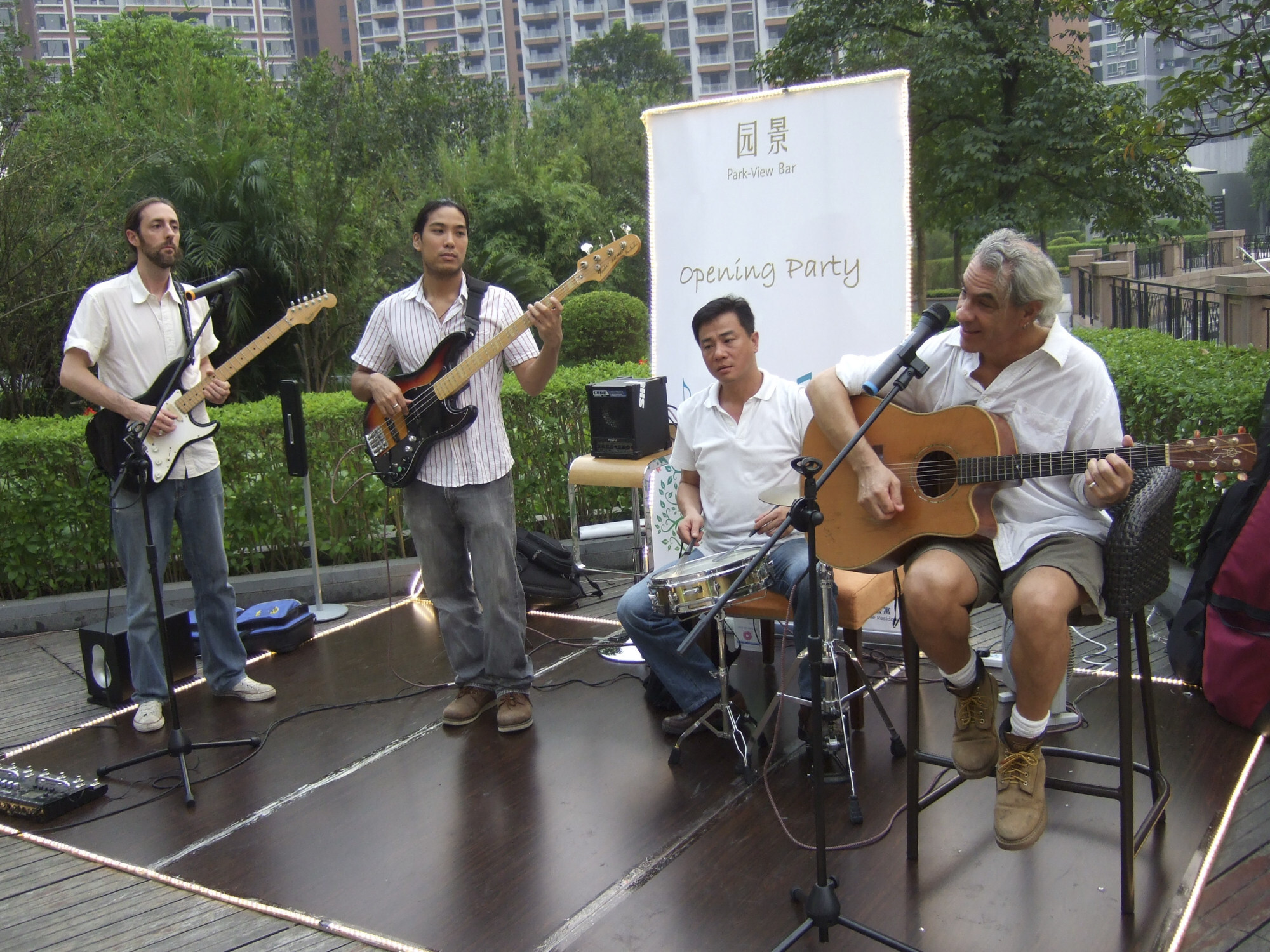 British saxophonist James Beaumont recalls playing "a monkey show at a government plaza somewhere in Guangzhou. I'm not even sure what it was for. We turned up and there was a giant stage with gazebos for each musician. We weren't given a soundcheck, the monitors weren't working and we couldn't see each other, yet there was this crowd waving plastic batons expecting us to play in tune".
Beaumont admits to being naive as to why such lucrative, if farcical opportunities fell into his lap. "I didn't realise my privilege at the time, that I could play shows like this because I was a white guy. Only after a few years did that sink in and I started to realise I was living a bit of a fallacy."
Supab remembers, "Agents would ask me to send them photos of the band and they'd say, 'That's cool but that Asian dude, could you get a white guy instead of that person?' And I'd be like, 'Hey, that Asian guy is me.'"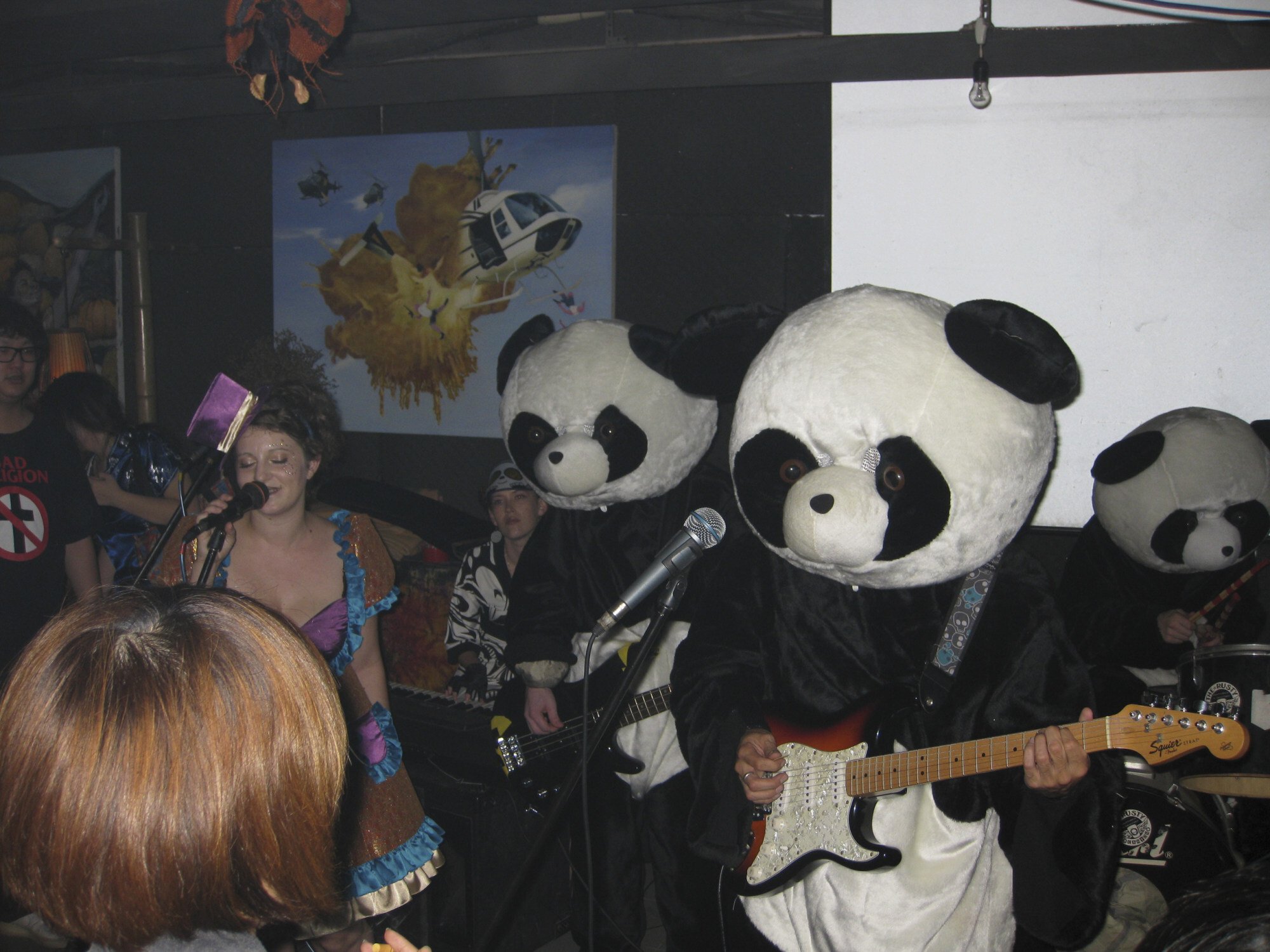 "We got a lot of gigs because Adrian Black is a black soul singer," says Howland. "But there were a few instances where the agent would say, 'Can you replace him with a white girl please?' That was the name of the game; they were thinking about the way it looked and the kind of international product they wanted to sell. There was definitely race in play, gender, even how tall you are."
"I always put it down to ignorance," says Black. "People wanted to touch my hair or ask stupid questions based on having no experience dealing with someone who looks like me."
"Quite a common problem was that health and safety was in its infancy," says Hurlstone. "We were invited to play a gig in a big warehouse somewhere in Fujian province. We just got stuck into the music when three guys arrived on Harleys. Nobody had told us about it so we just stopped playing. We thought they had invaded the space. It was exceptionally loud and noisy, exhaust fumes were everywhere. Turns out it was some kind of a corporate stunt."
You were a crowd puller, the resident laowai in the corner. If you don't mind that nine out of every 10 people are not actually taking in anything that you've got to say, that's OK

Gary Hurlstone, guitarist and frontman
And for all these bands, once the monkey shows got big, they got really big. There was even the odd former actual rock star on the circuit.
"I hadn't been in China long when I was flown out to Gansu province to play at a wine festival," says Howland. "Jim Masdea, founding member of Boston [the American rock band of 1976's More Than a Feeling fame] was on drums. We were asked to play for two nights, the first night was for government officials, the next night was for the locals. I remember the crowd just went on and on."
Hurlstone, too, was taken aback by the size of his audiences. "That Zhuhai New Year's Eve concert was a monster," he says. "I thought it was going to be just another gig but when I got there I realised it was on a scale quite outside what I'd anticipated. By the time we got on stage there were thousands of people.
"And it would not happen in the UK, you would have to be totally well rehearsed, you'd have to have a name on the circuit. It was the audacity of it that always shocked me."
And then, "around 2013, the Russians and Ukrainians started getting all the monkey shows", says Supab, "You know, they had blond hair."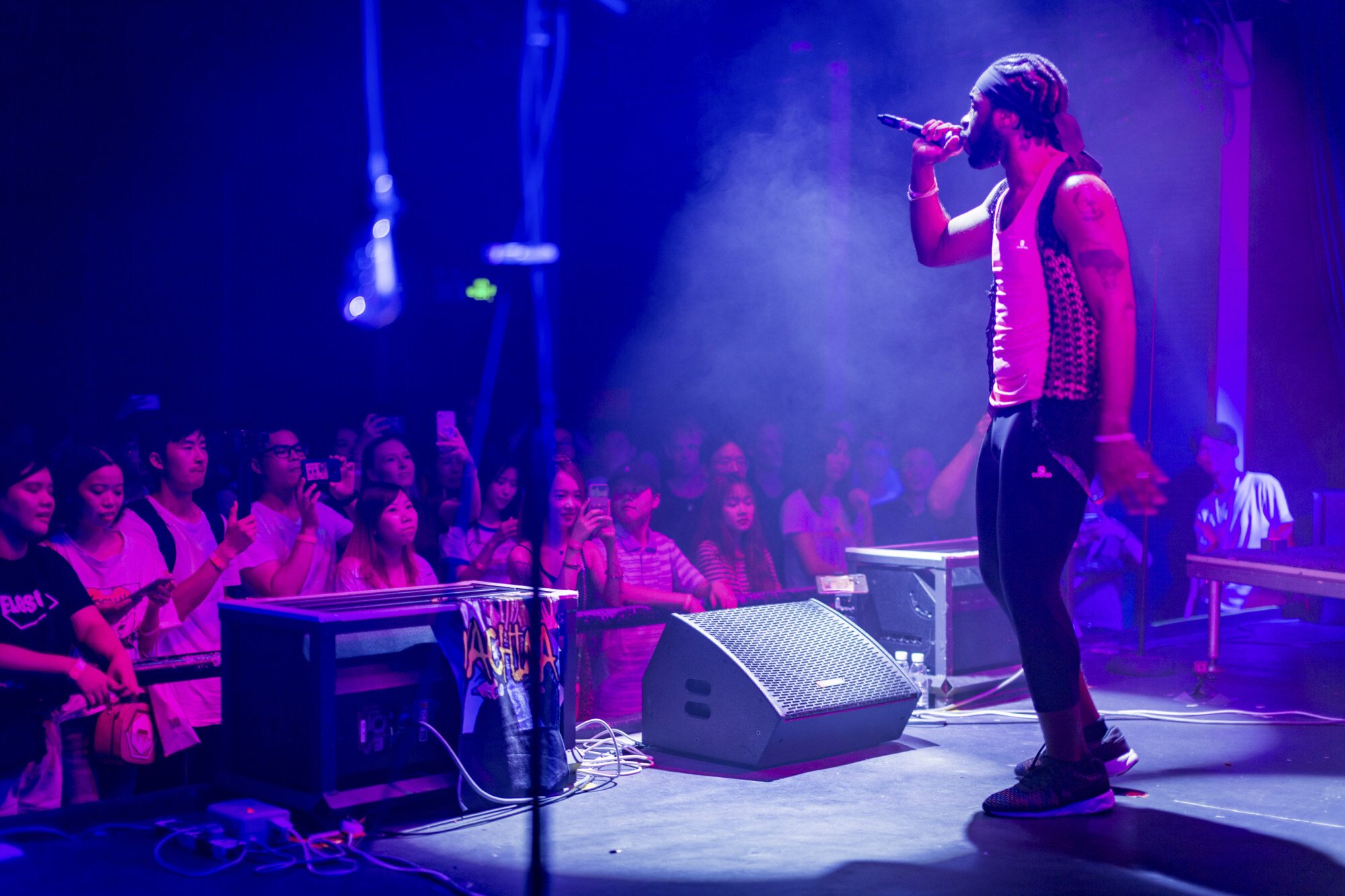 Adding to Supab's frustration was the quality of the scene in south China, which seemed to be ever trapped in a world of blues rock standards.
"I met some jazz cats from Detroit playing in a swanky Shenzhen bar," he recalls. "They really blew me away, but people weren't cheering or dancing. They didn't get it." So, following the advice of some of those jazz musicians, Supab relocated to New Orleans. His timing was prescient, as storm clouds began to gather on the political horizon.
Xi Jinping came to power in 2013 with a
mandate to clean up corruption
, which he did, ruthlessly. And while graft was curtailed, so, too, were the media, academia and the arts. For foreign musicians, China's outward-looking, anything-goes spirit began to give way to patriotism and control. Even performing a concert became a risky endeavour.
"I was playing one night with a Chinese band – great musicians – some of whom taught at the Xinghai Conservatory of Music [in Guangzhou]," says Beaumont. "Then, about seven policemen ran into the bar shouting, 'Passport!' They grabbed me and took me to the police station. I eventually managed to charge my phone and show them a picture of my passport but it was a really intimidating experience."
Beaumont also got fed up with his style being cramped, and left China, teaming up with Supab in New Orleans, where they now perform together.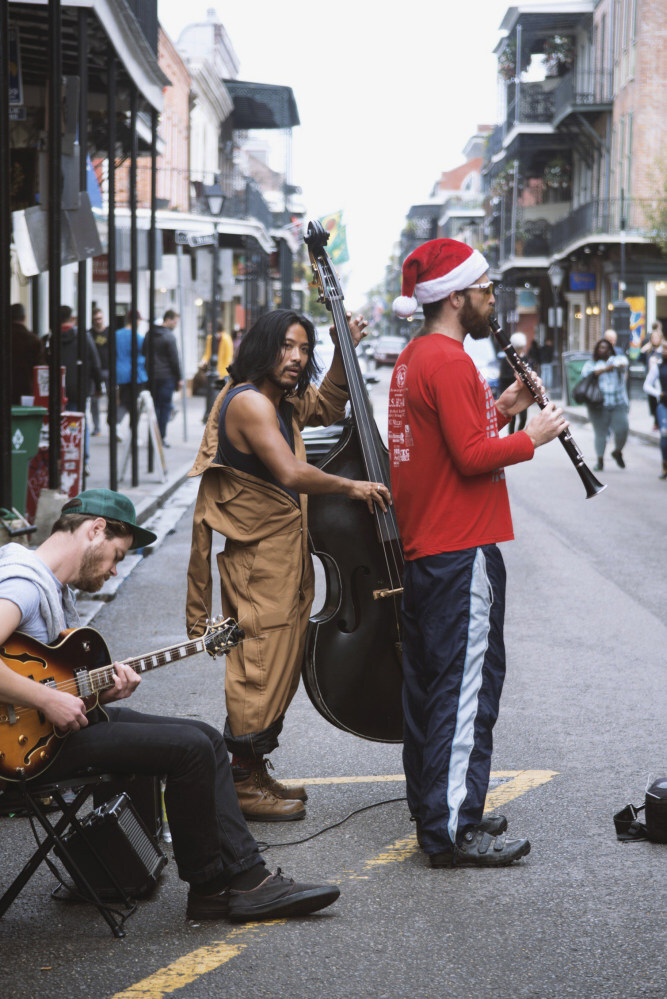 After eight years and with hundreds of gigs under their belts, Black and Howland too ran into trouble with the authorities, having been escorted offstage one night for performing on "incorrect visas" when pandemic restrictions made it next to impossible to modify one's visa.
"They've always had laws in China, but they haven't always had law enforcement," Howland says, referring to how much more heavily policed China is under Xi. "Whether you're talking about barbecue places on the side of the road serving chicken or foreign bands performing in bars, back in the day it was all OK, but not any more. They've started to get very specific about what documents you need."
Howland returned to the United States to reunite with Colin Phils, and Black moved to Spain with his wife, Bea. But as much as China has gone from free and easy to suspicious and oppressive, Black, who has a new band in Valencia, will always see his Chinese experience as transformative: "In America, I was making beats in my bedroom. China totally put me in a music world. And I can't imagine my life without music today."
Heeter was in the US when China's borders closed due to the Covid-19 outbreak in Wuhan, yet wed to China through work and family, he chooses to keep one foot in the Chinese arena: "I've managed to keep my new band, GAAL, going. It combines elements of Mongolian and Chinese folk music with psychedelic rock, bits of jazz and post rock," he says of his possible-only-in-China project. "We've released three sessions online and every piece of music is 100 per cent improvised. I hope we'll be seeing each other again on stage in the PRC when the pandemic is over."
Hurlstone left China for Britain in 2015, in part due to his frustrations with endless line-up changes symptomatic of life in a transient city, and indifferent audiences.
"I went through more drummers than Spinal Tap," he quips from his home in Staffordshire. "Much of it was monkey music anyway. You were a crowd puller, the resident laowai in the corner. If you don't mind that nine out of every 10 people are not actually taking in anything that you've got to say, that's OK, but if you wanted to be cherished as an artist, it's not very good."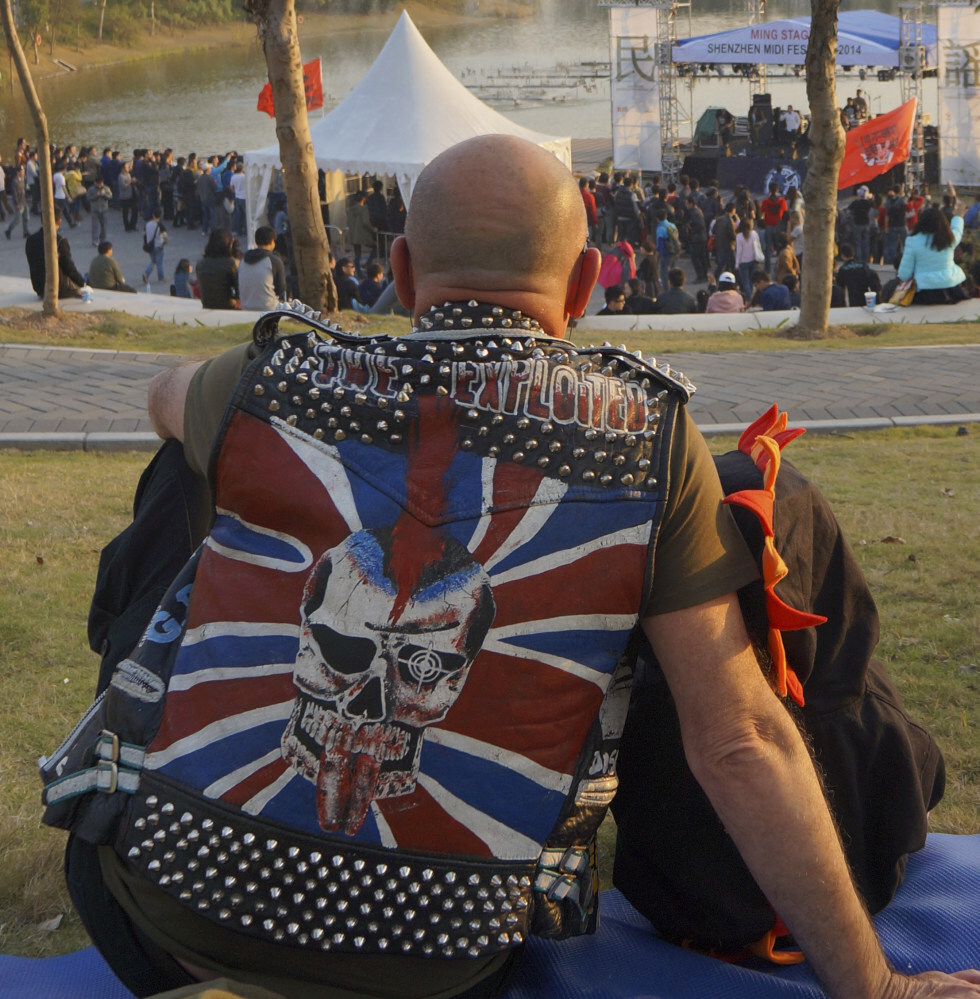 But that doesn't mean he is not nostalgic for a time when a motley expat crew could wind up on a massive festival stage in coastal Zhuhai entertaining an audience of thousands.
"Shifting 6,000 miles made a tremendous difference to some of those dreams you'd cherished for so long. I'd played in the UK to the largest audience of perhaps 1,000 people, and always with a super-polished band who had rehearsed themselves to death. We were lucky enough to be in China at a time when it was flexible enough and free enough and people were curious enough – a golden age of what was possible."
And though the authoritarianism China has slipped back into is suppressing many of the musical possibilities of previous decades, "in the end it provided an opportunity we took and we'll dine out on", says Hurlstone. "It's there forever, you can't take it away from us. And, let's be honest, it did your ego good."