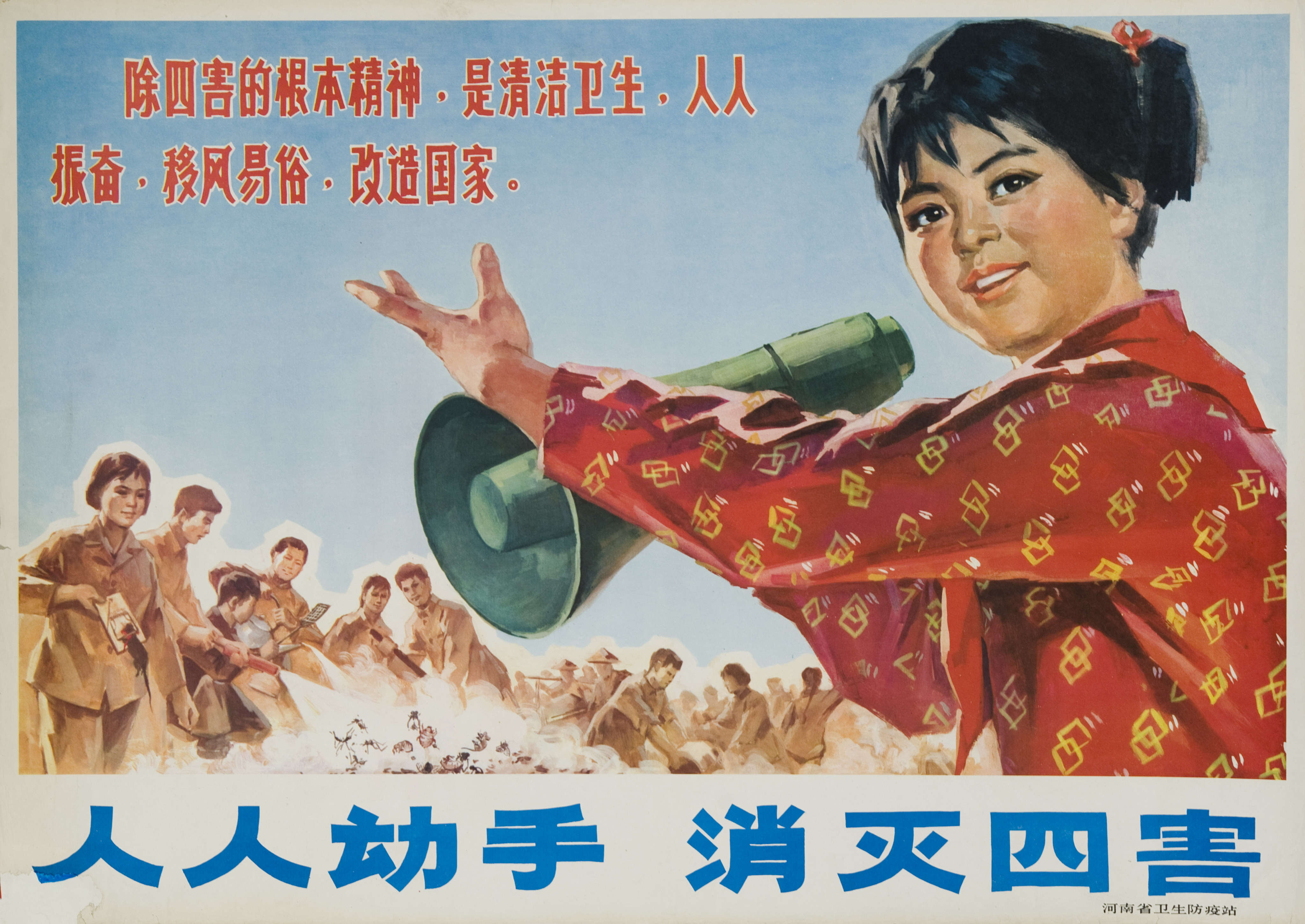 How China became malaria-free, going from 30 million cases a year in the early 1950s to zero today
Disease
The WHO made the historic declaration on June 30, marking the success of a control and, eventually, elimination programme dating back to 1956
On International Workers' Day this year, as many around the world were stuck working from home, unlikely colleagues from Britain, Ghana and Senegal landed at Shanghai's Pudong International Airport.
The weary travellers had their body temperatures scanned, passports checked, and waiting drivers escorted the men to their hotel. The trio would need to travel much further in-country, but that would have to wait until they got some rest. Two weeks of rest to be specific, as they rode out their Covid-19 quarantine periods.
Six months before their arrival, each scientist had received a dossier from the People's Republic of China, via their membership of an expert panel at the World Health Organization (WHO), inviting them to visit and survey containment efforts in the country.
They were not there to probe the origins of Covid-19, however, but to confirm Beijing's claims of having eliminated malaria.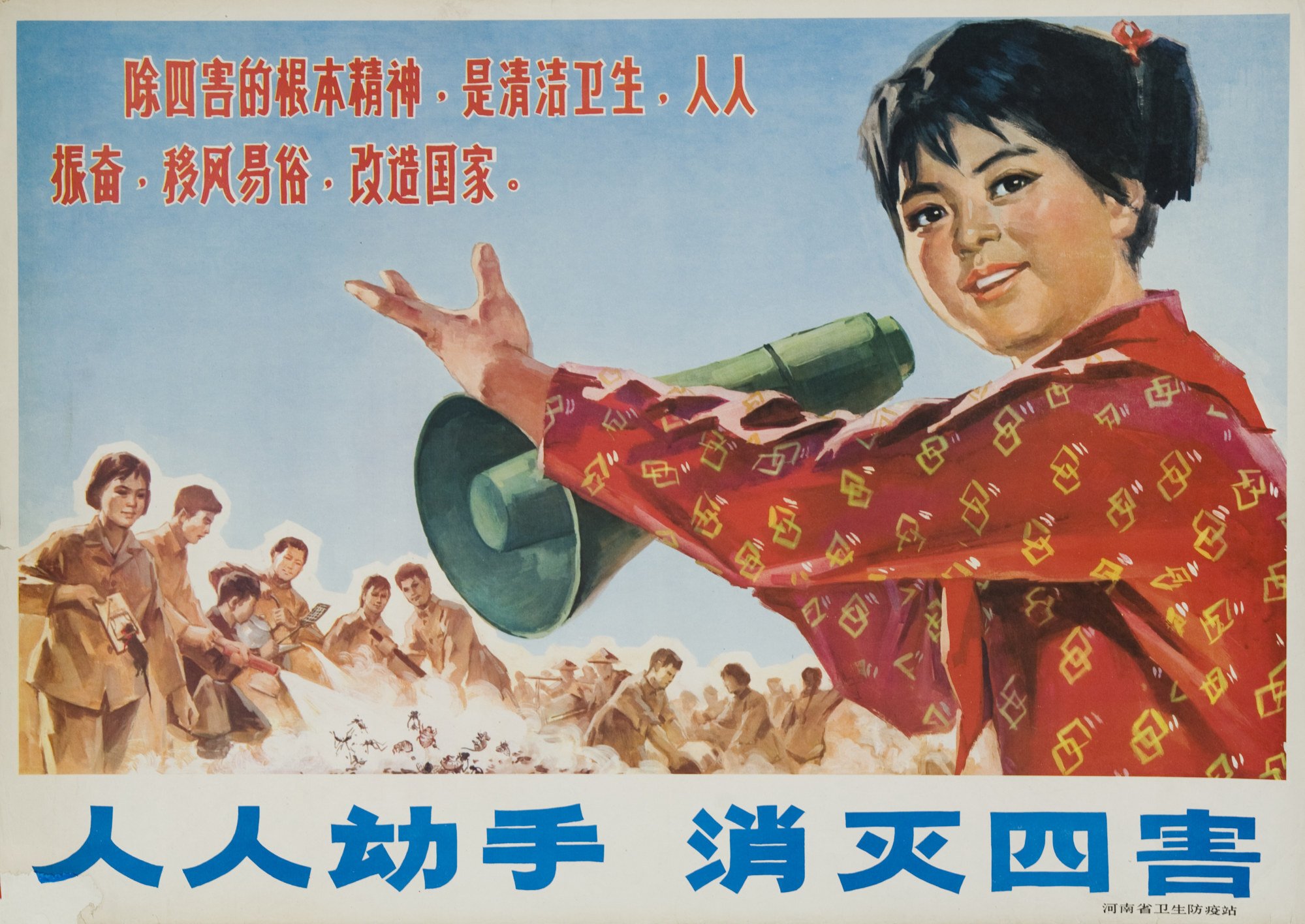 While the world was focused on various and variegated waves of Covid-19, the three scientists perused the WHO-delivered Chinese files, which included several national and provincial reports, as well as technical documents, detailing malaria-control efforts from as far back as the 1950s.
"We had the chance to get a broad view of things that have been happening all over China," says Brian Greenwood, professor of clinical tropical medicine at the London School of Hygiene and Tropical Medicine. The 83-year-old is also on a 10-expert committee tasked by the WHO with researching and recommending countries claiming to be malaria-free. In China's case, Greenwood says "it must have been a few thousand pages of documentation that we shared among us on the committee".
And so, in Shanghai, on May 1, Greenwood was joined by Professor Fred Binka, an epidemiologist at the University of Health and Allied Sciences at Ho, Ghana, and Professor Daouda Ndiaye, from the Cheikh Anta Diop University, in Dakar, Senegal.
Each scientist would visit hospitals that had recorded the worst and most recent malaria cases in their regions, and during quarantine they conducted several video meetings with relevant authorities, health care workers and doctors who had taken part at various stages in malaria elimination across China.
After the two weeks' quarantine and having passed Covid-19 tests, the trio split up and set off on their two-week visits to verify this claim on the ground. They already knew which provinces to visit and their risk levels: Yunnan and Hainan were known to have had a high malaria burden, Anhui and Hubei, a moderate burden. Sichuan and Liaoning, bordering Myanmar and North Korea, respectively, posed considerable risk, both for cross-border spreading and the lack of information sharing thereof.
"We traced the health system from the provincial level down to the villages," says Binka, "checking for the last cases, their quality of mosquito monitoring and management practices, clinical management, diagnosis and malaria surveillance in general. We also visited houses in the rural areas to check how people live."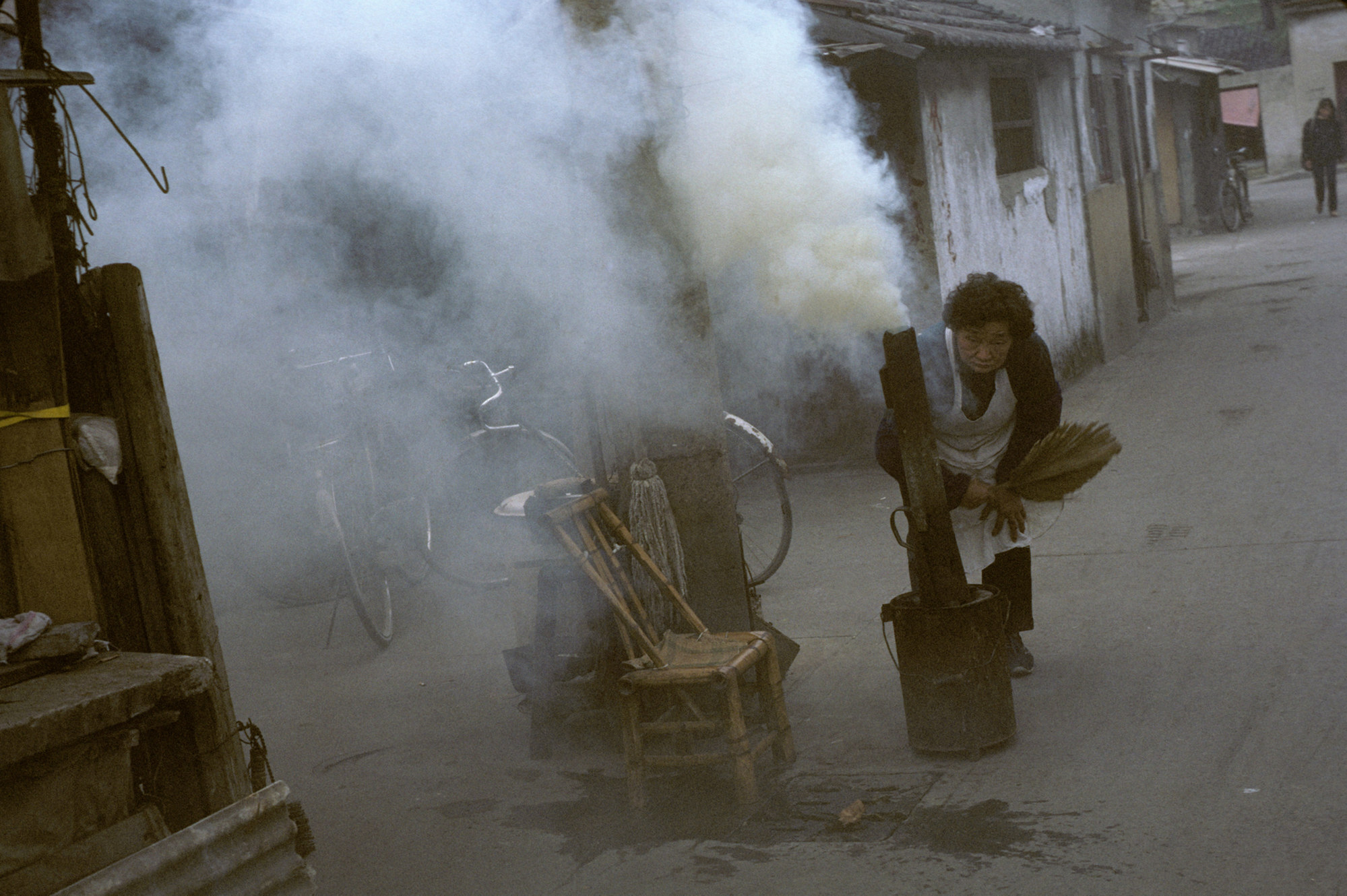 What the three experts saw on the ground matched what they had read in the dossier, so after their visits and assessments, they submitted a report to the WHO, recommending that China's claims be verified, along with recommendations for the Chinese government on how to maintain their elimination status. The WHO, in turn, officially declared China malaria-free on June 30.
Malaria is a debilitating febrile illness caused by the single-celled parasite plasmodium, which lodges itself in the mouth of mosquitoes, and finds its way into animals and humans when the insect's proboscis penetrates skin to draw blood.
The disease was first recorded in China as early as 2700BC, although fossil records later showed the para­site lodged in mosquitoes from at least 30 million years ago. It still kills more than 400,000 people a year worldwide, and multilateral organisations such as the WHO and The Global Fund to Fight Aids, Tuberculosis and Malaria – an international financing partnership independent of the WHO – work with malaria-prone countries towards preventing, controlling and eliminating the parasite.
China's National Institute of Parasitic Diseases (NIPD) claimed in the dossiers sent to the WHO committee a decades-long journey towards eliminating malaria, but since 2017 the country has not recorded any new spread, internally or imported.
[In 2008] several national experts were saying that it was not the right time to set the [malaria elimination] goal to 2020 and that it was not possible to reach it, since they knew we had failed to reach our goal back in the 1950s

NIPD director XiaoNong Zhou
Impressive though that might be, having eliminated malaria does not mean that a country has achieved zero transmission of imported malaria cases, or that it has eradicated all carrier mosquitoes within its borders.
Three years prior to application to the WHO, a nation must prove two things: that there are no imported malaria cases and there is no mosquito-mediated person-to-person spread; and that the health care system is able to track, test, treat and stop the spread of imported cases.
By the time the three scientists came to inspect China's most affected and at-risk provinces, the country had recorded no new spread cases for four consecutive years – a feat unimaginable at the time of the founda­tion of the People's Republic of China (PRC), in 1949.
Before becoming the PRC, China had no centralised system to record deaths or surveil the spread of disease. Still, historical records show tropical, southern and humid regions where mosquitoes thrive, such as Yunnan, Guangxi, Guangdong and Guizhou, were malaria endemic.
Between 1949 and 1979, China laid firm foundations for its health system, eradicating smallpox by 1957 and bringing sexually transmitted syphilis under control through the Patriotic Health Campaign of 1952. But it did not manage to curb malaria, which involves multi-step logistics, human and financial resources to carry them out and cutting-edge tools and practices that would bring the parasite and its carrier mosquitoes under control. Most of the necessary steps were either unavailable or not yet discovered.
In the early 1950s, about 350 million Chinese were prone to malaria, whether because they lived in humid southern provinces or due to a lack of programmes to curb mosquito breeding. The country reported 30 million malaria cases a year, and about 80 per cent of China's 1,829 counties – about 70 per cent of the population – were at risk of malaria.
"But then they rolled out a programme to try to bring it under control – not elimination," says Greenwood, "and that was done in a series of carefully planned steps."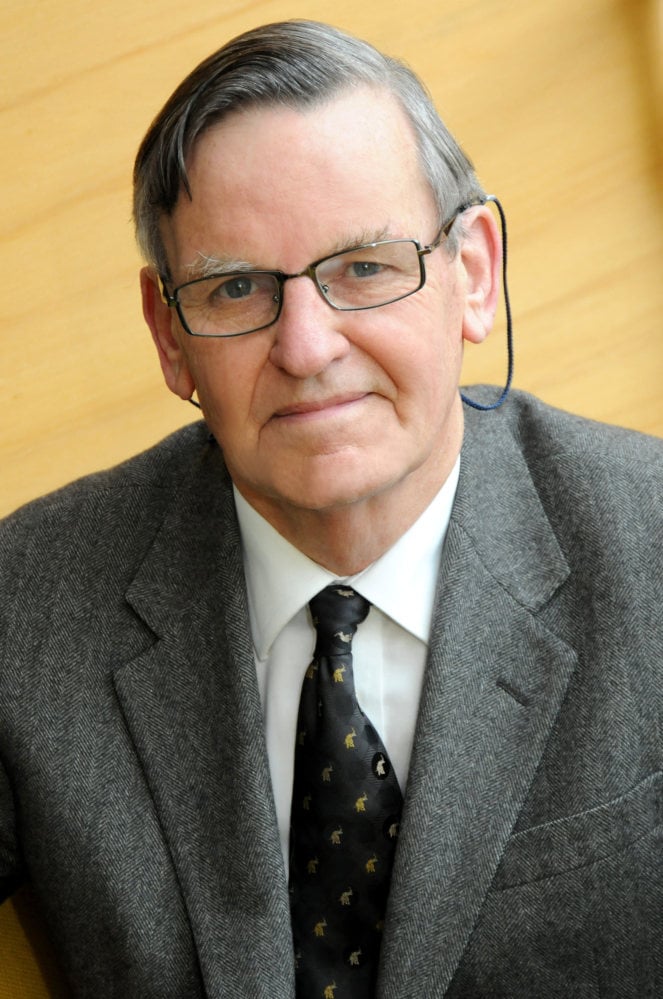 First, the health ministry established the NIPD in 1956, under the auspices of the Chinese Academy of Medical Sciences, which began categorising endemic areas where different types of malaria were common. Through initial surveys, the NIPD experts found that the southern provinces were highly endemic, the central regions moderately so and the northern, mildly affected.
"China was building up teams and setting the stage to prepare for the launch of the National Malaria Control Programme and the Technical Strategies," says Li Xiaohong, the technical officer who oversees the certification of malaria elimination for the WHO's Global Malaria Programme. She also ensures the official certification process aligns with WHO guidelines.
By 1954, China had started testing antimalarial drugs such as chloroquine on chickens, mice and monkeys. Betting on mass administration of such drugs and large-scale mosquito-control measures, China began a malaria elimination campaign and, by 1958, the NIPD had established official guidelines based on those four years of cross-country research that led to malaria prevention and treatment programmes. Mao Zedong, however, had other priorities, and the chaos and upheaval of the Cultural Revolution derailed these plans.
Nevertheless, the period from 1960 to 1979 did see advances in scientific research on multiple fronts. Recognising parasitic diseases such as malaria as illnesses that largely affected the poor, provincial governments rolled out related measures such as improvements in water and hygiene facilities, expansion of primary education and child nourishment, and the barefoot doctor programme (primary health care workers dispatched to villages – essentially farmers, folk healers, middle school or high school graduates who received medical training).
They established low-level health insurance systems with wide coverage for rural and urban populations, while the Chinese pharmaceutical sector worked to develop new antimalarial drugs.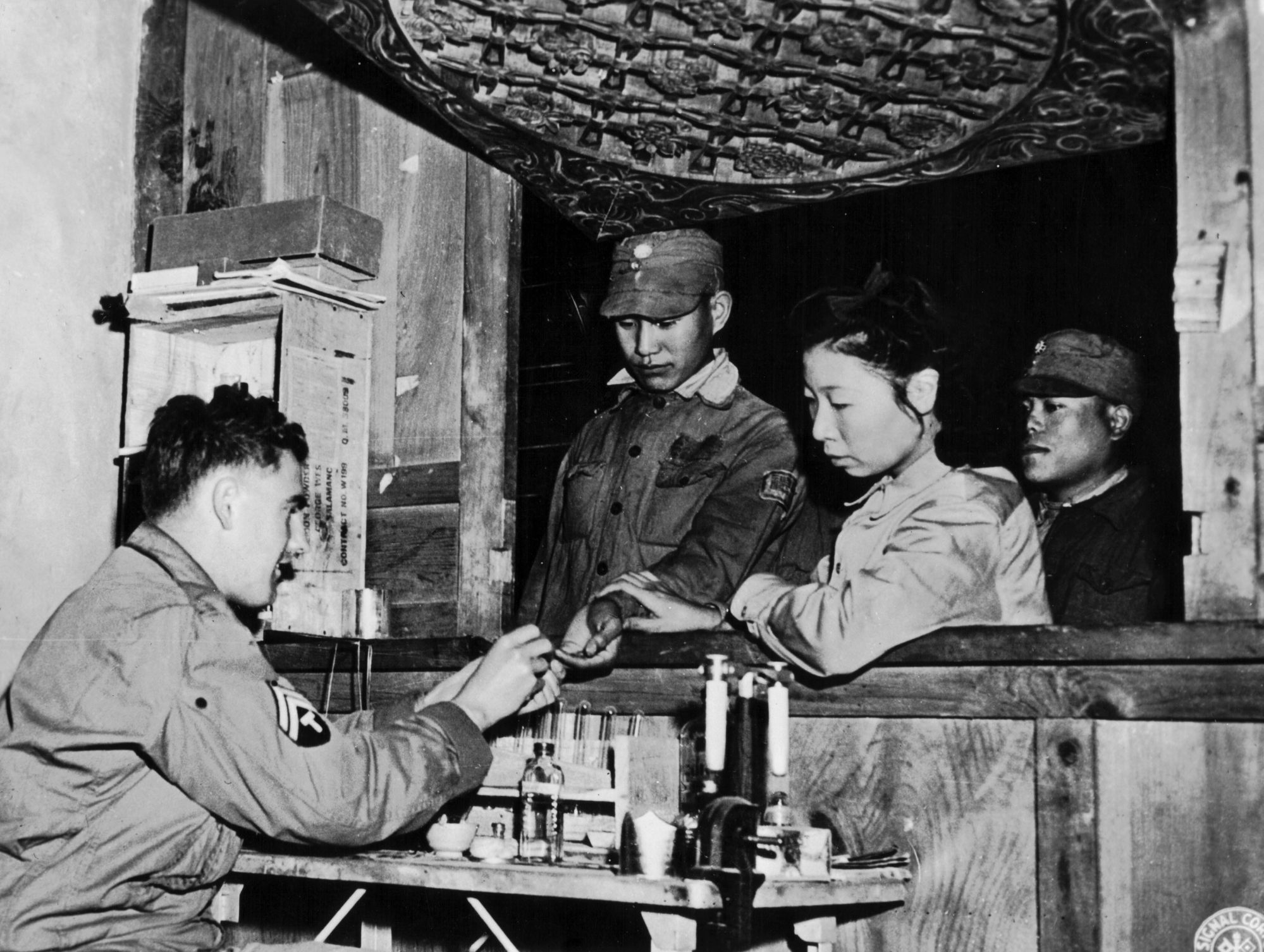 Despite these developments, more than 24 million malaria cases were being reported nationwide by 1970, though China did manage to implement long-pending malaria prevention and control programmes from 1974.
Improved sanitation, spraying livestock sheds, treating mosquito breeding places, preventing relapse, and treating all clinical cases – all carried out by improving sanitation infrastructure and mass drug treatment of reported cases with the antimalarials then available – led to, by 1979, there being only about 2.4 million cases across the entire country.
The Ministry of Health further strengthened the prevention and control programme, and various provinces reported a fall in malaria cases after 1980. However, surveys of malaria prevalence at provincial levels suggest that "the actual number of malaria cases [from 1980 up to 1999] should have been greater, and the actual prevalence might be higher than [reported]," wrote NIPD director XiaoNong Zhou and colleagues, in Advances in Parasitology (Vol. 110, 2020).
From 1981, the NIPD's Special Malaria Committee began rigorous research, drafting control plans and training health care workers to conduct on-site inspections to track and record outbreak trends. By 1998, provincial authorities were well versed in tracing cases in outbreak-prone areas, using simple blood tests.
If [the Chinese] are to get into commerce in Africa, they need to find a way to protect themselves [from malaria]

Professor Fred Binka, epidemiologist, University of Health and Allied Sciences at Ho, Ghana
By the turn of the millennium, China had malaria largely under control, with no region reporting more than one in 100,000 people infected.
By the late 1990s, "some of the provinces had already brought the transmission to almost zero and eliminated malaria", says Binka, speaking from his home in Ghana. But things have changed since 2000, when malaria re-emerged. There were a high number of cases in the southern mountainous areas of Hainan and Yunnan provinces, and along the Huai River and in northern regions of Anhui province, which reported a total of 77,674 cases in 2000-06.
Economic reforms of 1979 may have greatly increased China's gross domestic product, but despite the intensive research and reforms in public health measures, even by 2002, China remained unable to fund its own malaria programme. Enter the Global Fund to Fight Aids, Tuberculosis and Malaria, which, in its joint project with China, found that 10 of every 10,000 people in China were infected by malaria.
"The Global Fund made a significant financial contribution to China's malaria response over a decade," said Kim Lindblade, malaria elimination team lead at the WHO, at a virtual forum on July 2. "Beginning in 2003, China was able to expand its malaria control efforts on several fronts, from investing in training and laboratory equipment to mosquito control and medicines."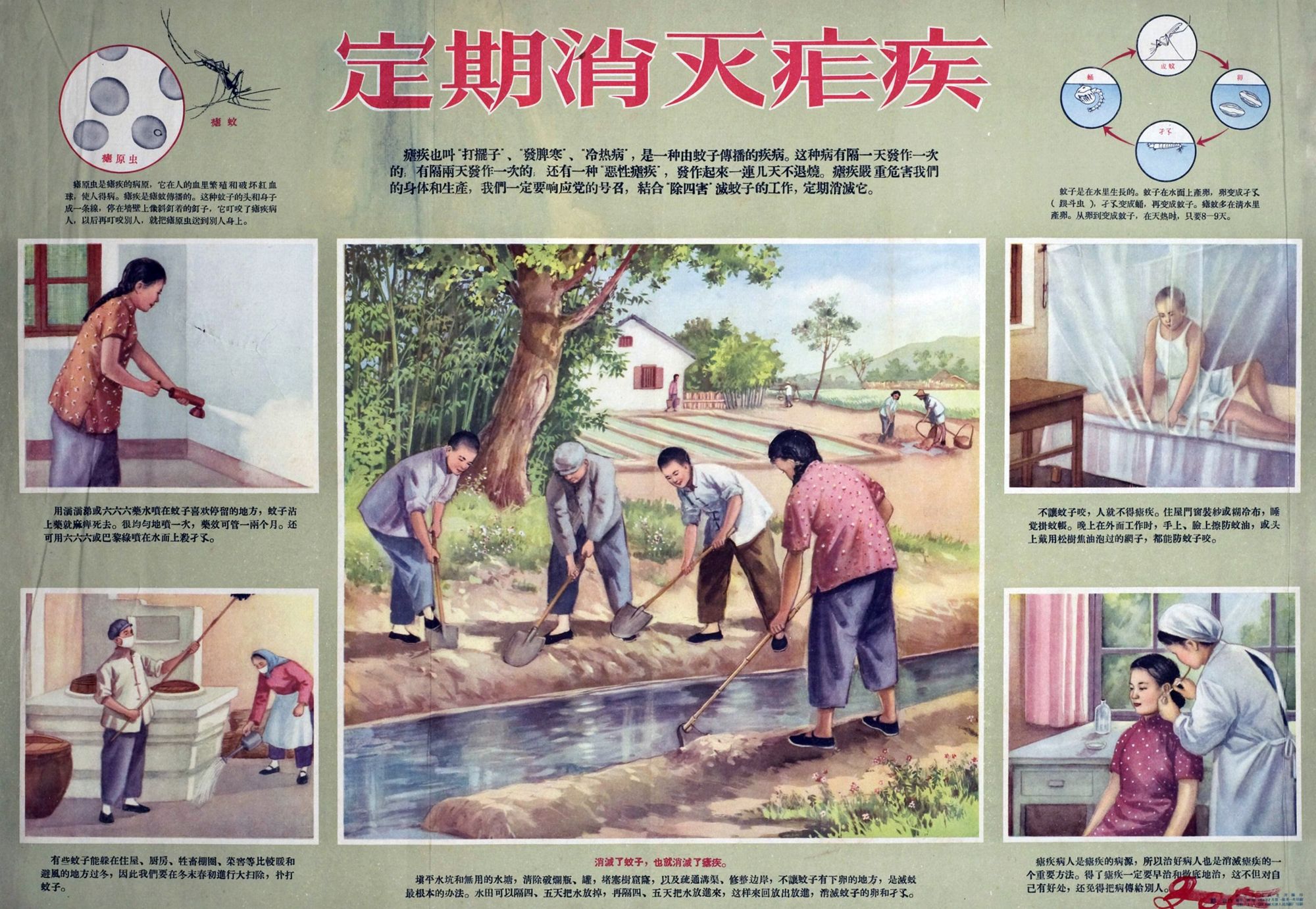 During this period, thanks to the Global Fund's support, China acquired modern biological tools such as PCR tests – like those we know from Covid-19 testing. The financial support also aided China in renewing its malaria surveillance projects, which helped to stratify malaria zones according to risk levels, and with the surveying of drug-resistant malaria nationwide.
"We had already started discussing the National Malaria Elimination Programme in 2008," says the NIPD's Zhou. "Several national experts were saying that it was not the right time to set the goal to 2020 and that it was not possible to reach it, since they knew we had failed to reach our goal back in the 1950s."
In 2009, the NIPD categorised the 2,858 malaria-prone counties into four tiers according to the severity, and rolled out a series of pilot elimination projects. The National Malaria Elimination Programme, based on 2006-08 surveillance data down to the county level, was launched, and took ownership of the problem.
"So they did not just wake up one morning and decide that they're going to eliminate malaria," says Binka, though he "was surprised they hadn't kicked off the elimination programme in the early 1990s, but waited until 2010".
The NIPD then chose five provinces – Zhejiang, Fujian, Shandong, Hebei and Guangdong – and the municipality of Shanghai to test an elimination programme involving multiple agencies and ministries. When people moved between provinces, or people from malaria-prone countries entered China, they would be tested at the borders or customs point, respectively.
PCR tests were standard for malaria surveillance in China by then, and when customs found a case, they would refer it to designated hospitals for confirmation. Within three days, the public health authorities would interview the subject to trace the origin of the infection, and engage in preventative measures to ensure that the infected person did not spread malaria in the community within one week of testing.
"The customs [departments] are well-funded, and I hadn't appreciated it until we went [to China]," says Greenwood. At provincial levels, "they run travel clinics for people going overseas. The vast number of Chinese workers who go to work in Africa will probably go through one of those travel clinics."
The WHO recommended its 3T – test, treat and track – management approach for malaria control to all endemic countries. "But they did not mention a timeline to do this," says Zhou. "So, we adopted this 1-3-7 strategy." This involves case discovery in one day; reporting, reviewing and epidemiologically tracing the infection origin within three days; and actively screening hospitals for migrants or Chinese national returnees to cut the spread within a week of case discovery.
It worked, and in 2011, Yingjiang county, in Yunnan province, and Chayu county, in southern Tibet, reported a total of 4,262 cases, and by 2016, only three.
"With joint efforts made by governments and depart­ments at all levels in China, several generations of malaria prevention and control personnel's work, the last indigenous case of malaria infection was reported in China in April 2016," said Chang Jile, director of the Bureau of Disease Prevention and Control under the National Health Commission, during a virtual forum on July 2. "No indigenous cases were found for four consecutive years."
"It is indeed a massive public health achievement," said Pedro Alonso, director of the WHO's global malaria programme, also at the virtual forum. "The elimination of malaria in China has global repercussions."
China claims that its 2013 launch of the Belt and Road Initiative could also help eliminate infectious diseases along those trade routes. While political and environmental disputes around the initiative prevail, such as the risk to biodiversity, China managed to collaborate with countries such as Tanzania to test the feasibility of Chinese malaria control practices in Africa. The China-UK-Tanzania project has been running since 2013 and is currently aiding Tanzania in improving its surveillance systems and lowering the malaria burden, based on China's 1-3-7 model.
But this is not charity. If China has to control malaria transmission from Africa, tracing the spread there is not a philanthropic venture. "If [the Chinese] are to get into commerce in Africa, they need to find a way to protect themselves," explains Binka.
Back home, China still has work to do. Beyond post-elimination monitoring of returnees or migrants, mosquitoes from other malaria-prone countries could still enter China. Monitoring drug-resistant strains, which pose the risk of the disease once again taking hold, is another necessity.
"If they don't keep up surveillance," warns Greenwood, "there's a real risk that the infection will get re-established because the mosquitoes that can transmit malaria are still out there and haven't gone away."