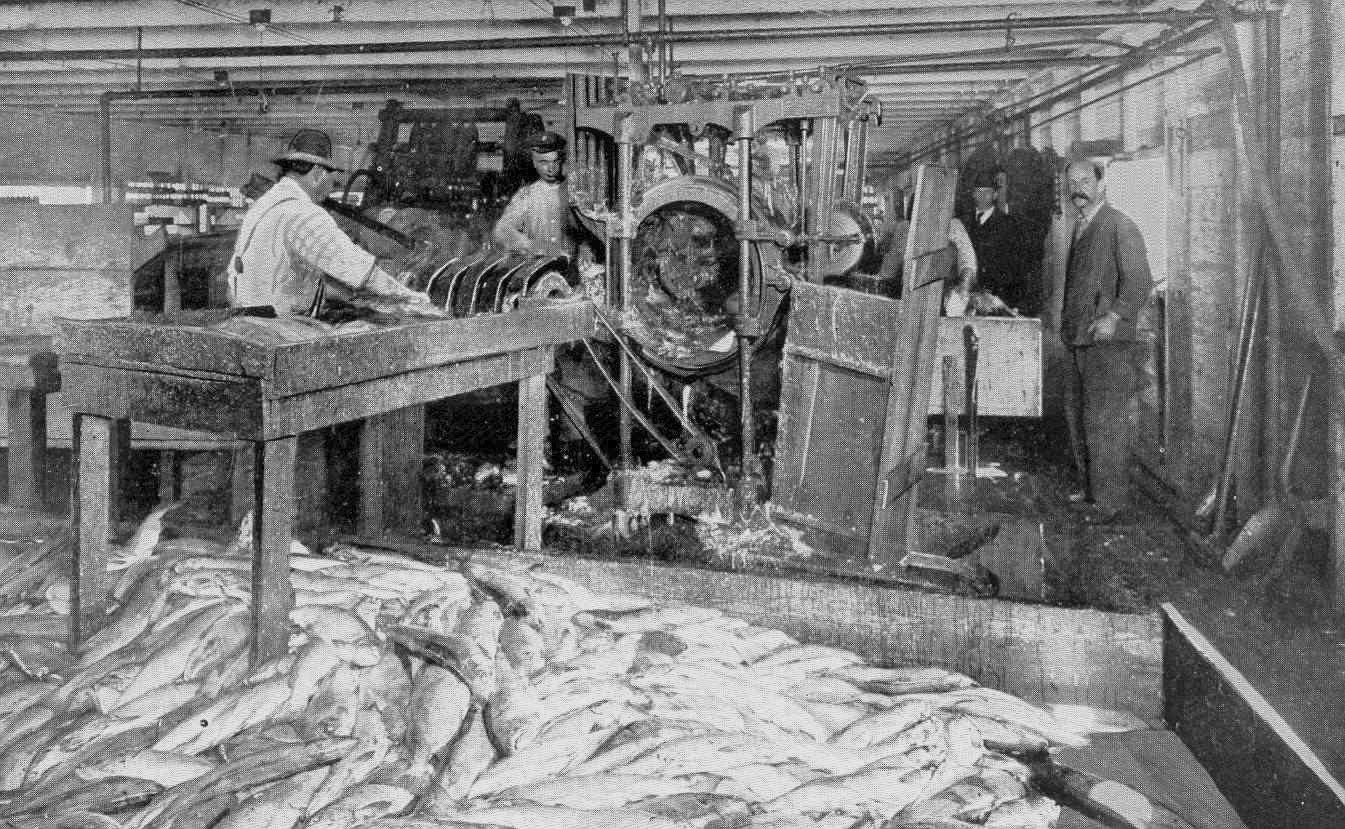 Chinese built the US salmon canning industry. 'Iron Chink' invention robbed them of their jobs – and insulted their ethnicity to boot
Chinese history
The invention of a salmon-butchering machine put the final nail in the coffin of Chinese workers who had built up the US fish canning industry

James and Philip Chiao needed money for college, but few employers wanted to hire a couple of guys from Taiwan with no experience and funny accents. After weeks spent pounding the Seattle pavement, the twins spotted an advertisement for work at a salmon canning factory in Alaska.
That seemed a bit weird but also intriguing. They visited the local union hall daily and used their meagre savings for liquor to "soften up" the hiring boss until, on the last possible day, they landed jobs and headed to Alaska to spend months sloshing through guts, blood and fish scales.
Other workers during that summer of 1970 were mostly Filipino and some Japanese. It would take them decades to realise that before them, the Chinese had dominated this once-vibrant industry for decades and that the clanking fish butchering machines were invented to do away with "upperty" Chinese workers.
The patented device's racist name: the Iron Chink.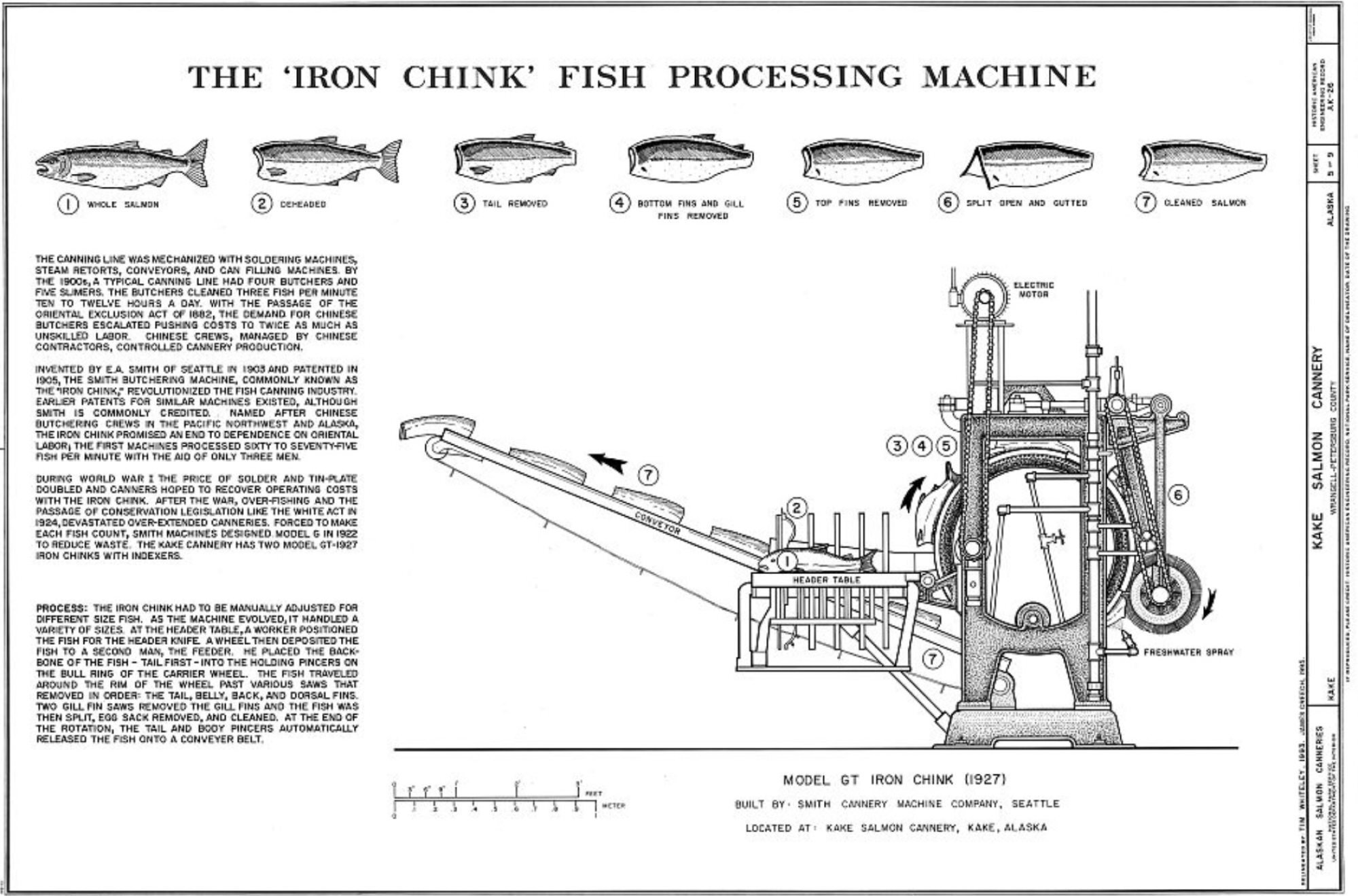 Now retired, the Chiaos are on a mission to educate people about the contribution of the Chinese to the salmon canning industry, and to highlight the prejudice that fuelled exploitation.
"What we're trying to do, with Chinese-Americans in the salmon industry, is help people understand that the Chinese were here a long time ago," says James. "They may have been at the bottom of society, but they contributed a great deal to this country."
On arriving in Alaska half a century ago, Philip was assigned to top off under­weight cans while James worked in the egg house, scooping out roe as salmon flew past at a rate of 80 per minute.
Americans did not eat much seafood in those days, and canned salmon had lost its lustre. But Japanese incomes were rising and the canneries realised that Asians paid well for eggs and other fish parts that had previously been tossed out.
"The Japanese started coming to [Alaska] in the 1960s and said, 'Why are you throwing away the heads'," says Katherine Ringsmuth, a historian and director of the NN Cannery History Project, a group working to preserve the industry's cultural legacy.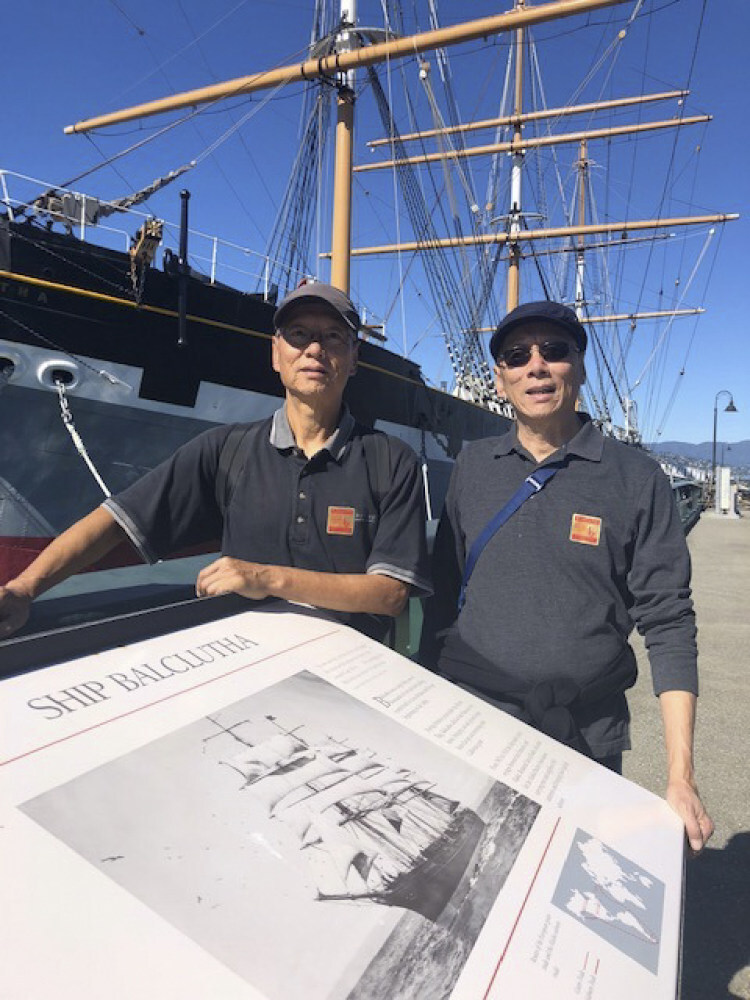 Philip and James toiled in Alaska for several summers. The work was smelly, noisy, repetitive and exhausting, sometimes requiring them to stand awash in blood for up to 18 hours at a time, but manual labour offered a welcome break from study. And the US$1,500 summer wage was good money in those days.
Time off, like everything else, followed the cycle of the fish. When the salmon were running, they worked long hours, grabbed what sleep they could, then returned to the line. When the catch slowed, they hiked, took photographs, shot BB guns and played gin rummy.
They missed Chinese food but had become adaptable. Born in Taiwan, the boys had moved to Libya at the age of 13 – their meteorologist father was part of Taipei's bid for diplomatic recognition – then at 17, to Los Angeles, where they struggled to learn English.
After graduating, they began successful careers and did not think much of their earlier summer adventures. James became an engineer and rode the tech wave, Philip worked as an architect and urban planner.
The railroad is a much more central part of the imagination of American history. There just aren't Westerns about [salmon canning], and the fishing industry is not as glamorous for a reason: it's kind of unpleasant

Gabriel Chin, a professor at the University of California, Davis School of Law
After retiring a few years ago, however, James' thoughts drifted back to his "magical" time in Alaska and he started to research salmon canning in the Pacific northwest. Only then did he realise the instrumental role Chinese people had played and how many thousands of unnamed workers passed through the canning factories, including those he and his brother had worked in.
Archaeologists have dated salmon harvesting in Oregon's Columbia River back 10,000 years. But it was not until the mid-19th century, following the invention of canning in Napoleonic France, that the fish could be easily preserved.
Entrepreneur William Hume had little idea of what he was about to unleash, given his unpromising start, on landing in California in 1852 after sailing from Maine.
California was experiencing a huge wave of migrants following the 1849 gold rush. But Hume, 19, from a fishing family, was much more interested in Sacramento River salmon runs than shiny nuggets and soon lured his three brothers west with his plans.
The siblings convinced a childhood friend to join them. Andrew Hapgood had experience canning lobsters, and the group set up their first salmon cannery on a barge on the Sacramento River in April 1864.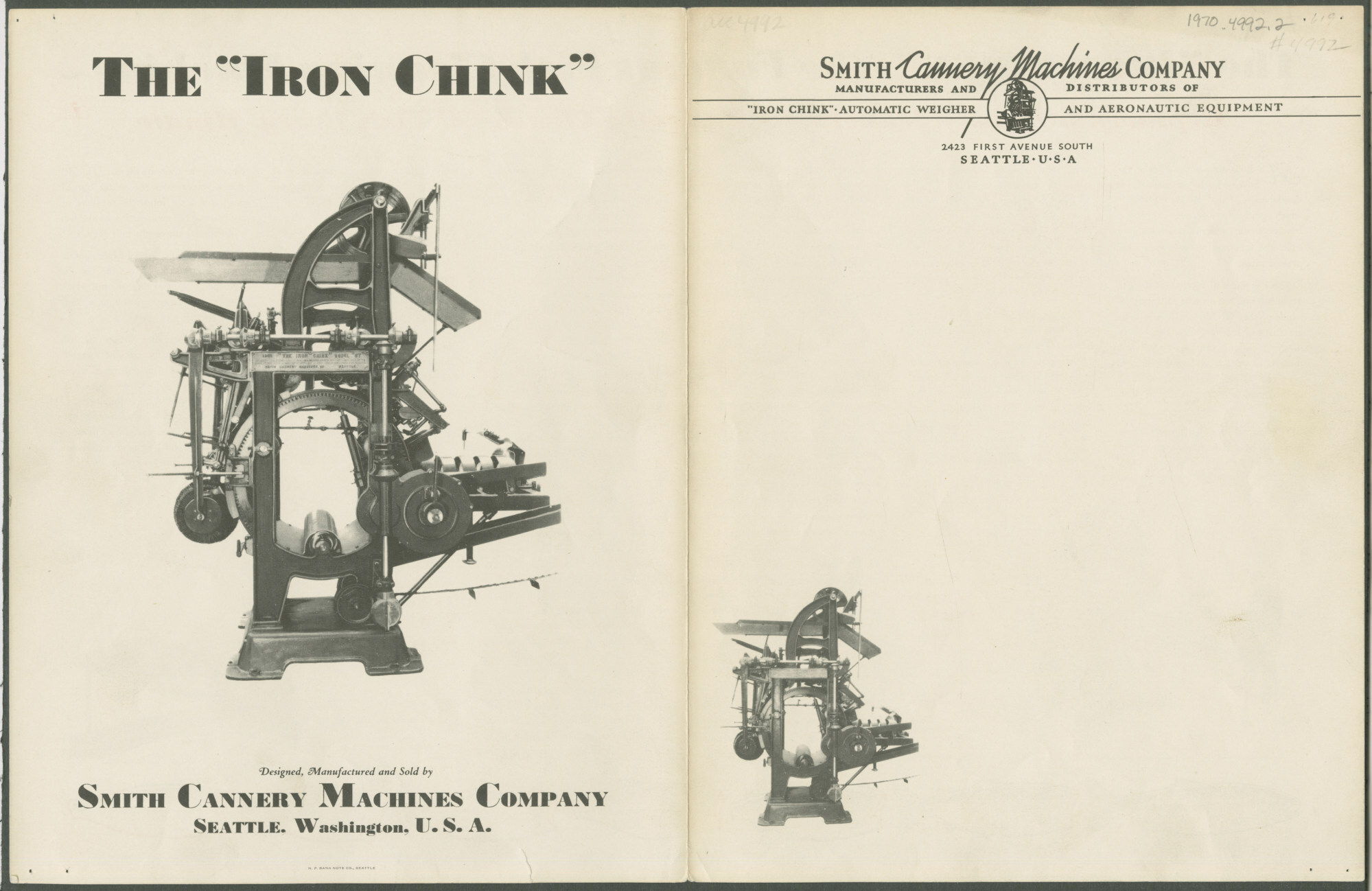 The operation was crude. Cans were hammered out by hand and double dipped in boiling water. They struggled to seal them. Many leaked. They discarded half of their production that first year, producing just 2,000 usable cases of 48 cans each.
Selling them was even tougher; few had heard of canned salmon. They even tried to hawk cans door-to-door before a San Francisco trader bought most of them for export. The following year, their barge sank and the salmon stayed away, resulting in another dismal 2,000-case year.
But their luck changed when Hapgood, Hume & Co. moved north to Oregon's Columbia River. Production doubled in 1866 and grew exponentially from there.
Initially they hired Caucasians. But in 1870, the cannery took on three Chinese, two tin workers and a cook named Sam Mott. Mott soon found 12 more Chinese through his Chinatown connections. Two years later, Hume's brother Robert hired his first all-Chinese crew through a Chinese labour contractor, a pattern that would endure for decades.
The growing success of the business attracted competitors. By 1870, Columbia River canneries were packing 60,000 cases of salmon annually. It also spurred demand for more workers, which the Chinese were quick to fill.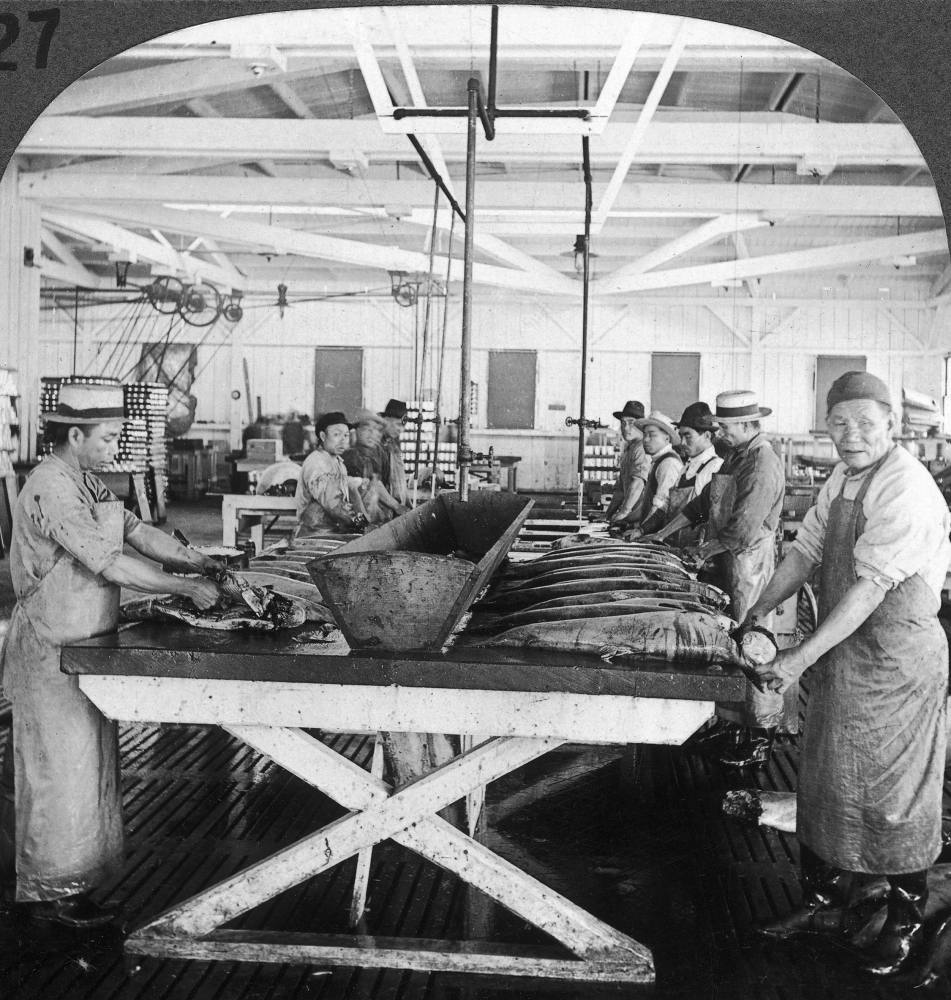 Attracted by the gold rush and railroad construction, some 200,000 Chinese – 90 per cent men – arrived in the United States between 1849 and 1877, according to the Washington State Historical Society. Most were from Guangdong province, which had access to Hong Kong's steamships, labour brokers and financiers.
By the late 1860s, railroad jobs were drying up for the Chinese, freeing them for the salmon trade. James, Philip and others believe that their pivotal role in the canning industry has been given short shrift, in part because of the large role the construction of the railroads holds in the social consciousness.
"The railroad is a much more central part of the imagination of American history," says Gabriel Chin, a professor at the University of California, Davis School of Law, and an expert on race. "There just aren't Westerns about [salmon canning], and the fishing industry is not as glamorous for a reason: it's kind of unpleasant."
Rival canners quickly followed Hume's lead in hiring Chinese and by 1874, 92 per cent of canneries along the Columbia River were using all-Chinese crews, according to Karen Hofstad's Tin Can Country: Southeast Alaska's Historic Salmon Canneries (2019).
The Chinese "appear to apply their several vocations skilfully, with limited instruction", noted a Tri-Weekly Astorian article at the time.
Owners liked them because they worked hard, did not complain or join labour unions, and "ate like women". Their "bare subsistence needs and docility […] offered competition that no white worker could match and few white employers could resist", notes Working People: An Illustrated History of the Canadian Labour Movement (1980).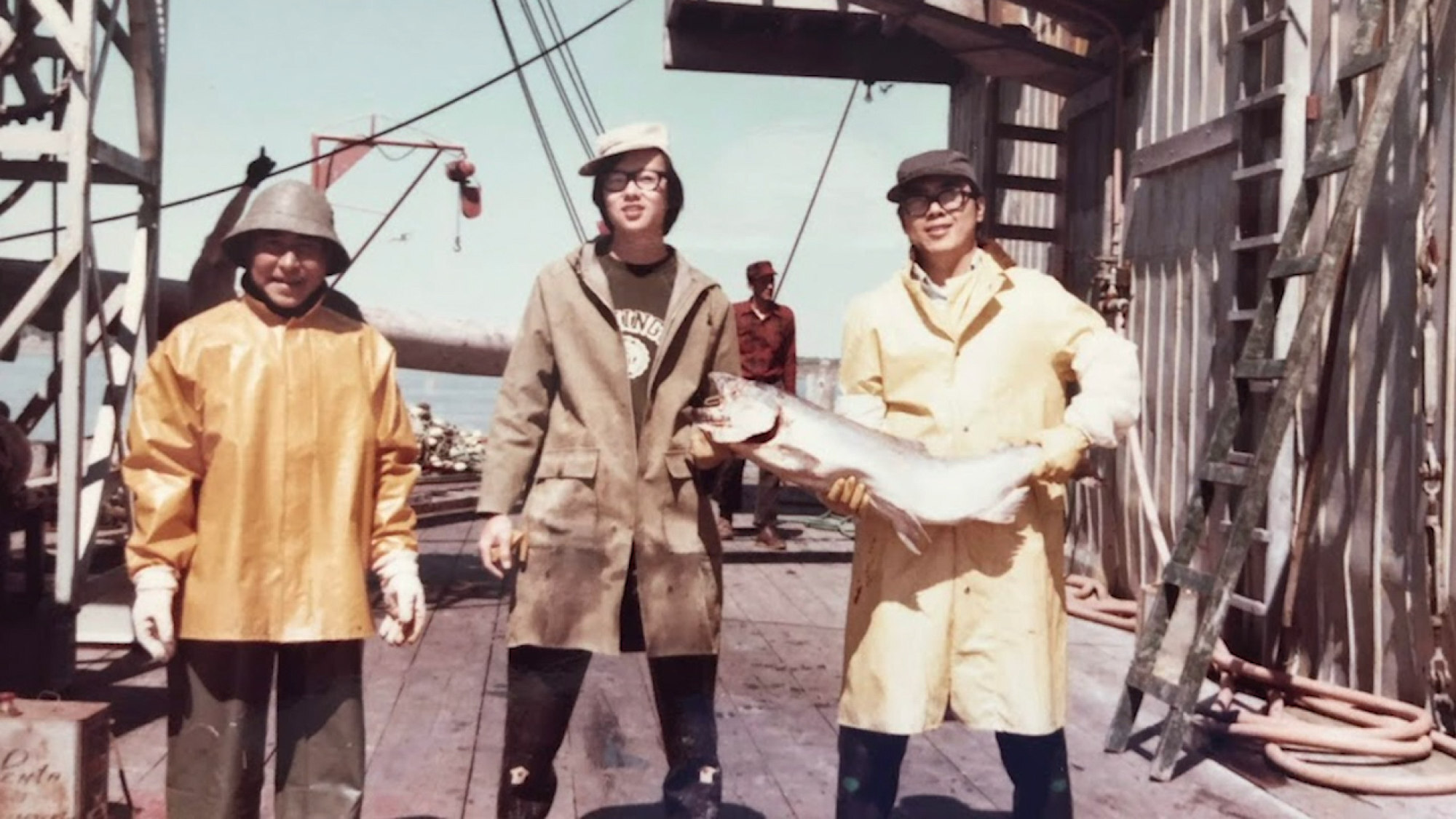 The hiring, feeding, transporting and bunking of the men were all outsourced to independent Chinese contractors. This afforded cannery owners flexibility, consistency and cheap labour based on output. The rate paid to the contractors at Alaska's Orca Cannery in 1902 was 42 cents per case.
Fierce competition among contractors left the system ripe for kickbacks, favouritism, exploitation and abuse, especially given that many Chinese workers were of dubious immigration status and had limited English language skills. Some contractors barely fed their workers, disappeared without paying them or cheated them with gambling rackets and overpriced supplies. A 1923 account likened the workers to "industrial serfs" and "slaves".
The fact that Chinese contractors were often complicit in this, however, made for a more complex picture. "It made the 'us-against-them' story a more nuanced 'us-against-us'," says Patrick O'Bannon, president of Maine's Islesboro Historical Society and a former US National Park Service historian.
The highest-paying jobs, which included fishing and maintaining machinery, were reserved for whites, with Chinese relegated to the blood-splattered line and segregated "Chinatown" living quarters. During tour in 1899, author Rudyard Kipling described the canneries as having "slippery, bloodstained, scale-spangled, oily floors" with the most "murderous of machinery".
Unappreciated as they were, however, Chinese workers soon showed their mettle. The best jobs available were as butchers, and skilled knife-wielding Chinese could within seconds remove the fins, head, tail and entrails with eight strokes, handling up to 2,000 salmon during a 10-hour shift.
In November 1910, the Pacific Fisherman magazine reported, "Chinese are at present such an important factor in the salmon packing industry – in fact, have been for many years – that when you speak of a cannery you think of yellow faces and 'pigtails'."
Canning became increasingly mechanised after 1870 as railcars rolled thousands of cans simultaneously into pressure ovens. Other machines sealed, vacuum packed, laminated and labelled cans, many with pretentious names such as Empire, Globe and Beacon, which featured the Statue of Liberty holding a salmon in her upraised green hand.
It's an ugly racist slur displayed on each machine. It never got tired, never grew old, never needed a break and never went on strike. It's relentless

Lorraine McConaghy, a historian with Seattle's Museum of History and Industry, on the Iron Chink
The one step that continued to resist automation was butchery, however, in part because fish do not come in standard sizes. But this was not for lack of trying. By 1901, more than 250 largely unworkable fish-cleaning devices had been patented.
Their skills allowed Chinese butchers – the line's "aristocrats" – to demand better housing, food and pay, which galled the white cannery owners. By the late 1880s, Chinese butchers were making US$50 a month, twice what unskilled workers earned, according to a US Commission of Fish and Fisheries report at that time.
Even more problematic for owners was the bottleneck. As production soared – salmon canning was a US$99 million industry by 1899, making up 10 per cent of all US canned food behind only tomatoes and corn – Chinese butchers could not keep up, no matter their speed.
This was especially true during huge runs that forced owners to toss away mountains of rotting fish. During a single three-day period in August 1900, the Fairhaven cannery in Washington unloaded 232,000 salmon.
Until inventor Edmund A. Smith arrived on the scene, that is.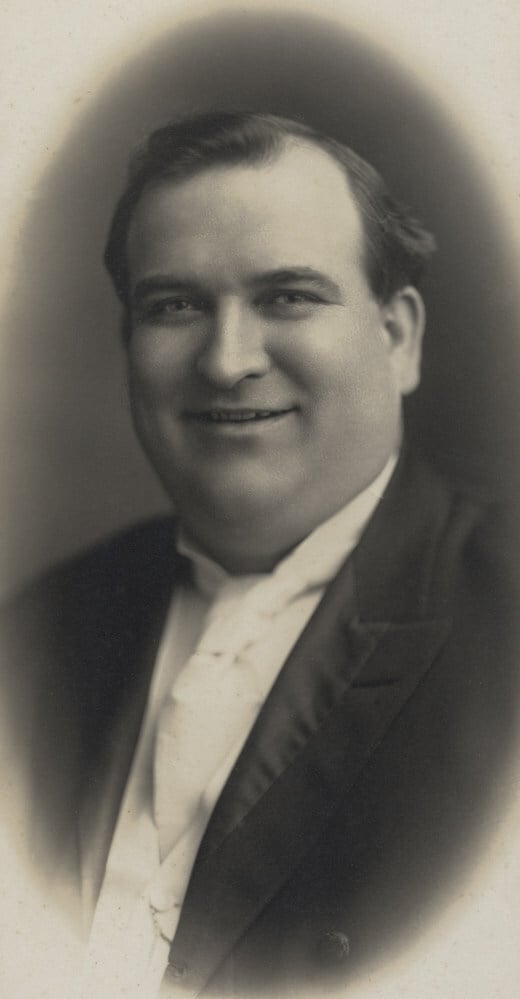 Born in 1870 on a farm in Canada's Ontario province, Smith had enjoyed tinkering from boyhood, when he designed a threshing machine. On leaving home, he worked in a cookhouse, bought into a brickmaking operation and invented reinforced concrete piling for construction and a machine to print on pencils.
After a failed cannery investment, local cannery boss F.E. Barlow challenged him to stop messing about with pencils and make something useful: a salmon butchering machine. "None of them are any good. The man that gets up a good one will make a fortune," Barlow told him, according to a report in the Pacific Fisherman in June 1909.
Smith took up the challenge, working for months in a Seattle waterfront shed drawing blueprints on tablecloths. Inspired after watching Chinese butchers slice from the tail forward, according to a 1969 account by his daughter, he awoke early one morning and, turning to his wife, Gertrude, exclaimed "Gert! I've got it!"
Over the next 10 days, he isolated himself before emerging with a workable model. In what would eventually become his "Jumbo" machine, salmon moved past knives and brushes on a vertical wheel that pinned them, cut off tail and fins, opened their belly and cleaned out the entrails.
Wary of losing out to imitators, Smith borrowed money and travelled to the patent office in Washington DC. Befitting the ugly white supremacy of the day, some twisted form of humour and a desire to advert­ise its labour-saving prowess, Smith named the machine the "Iron Chink".
"It's an ugly racist slur displayed on each machine," says Lorraine McConaghy, a historian with Seattle's Museum of History and Industry (MOHAI). "It never got tired, never grew old, never needed a break and never went on strike. It's relentless."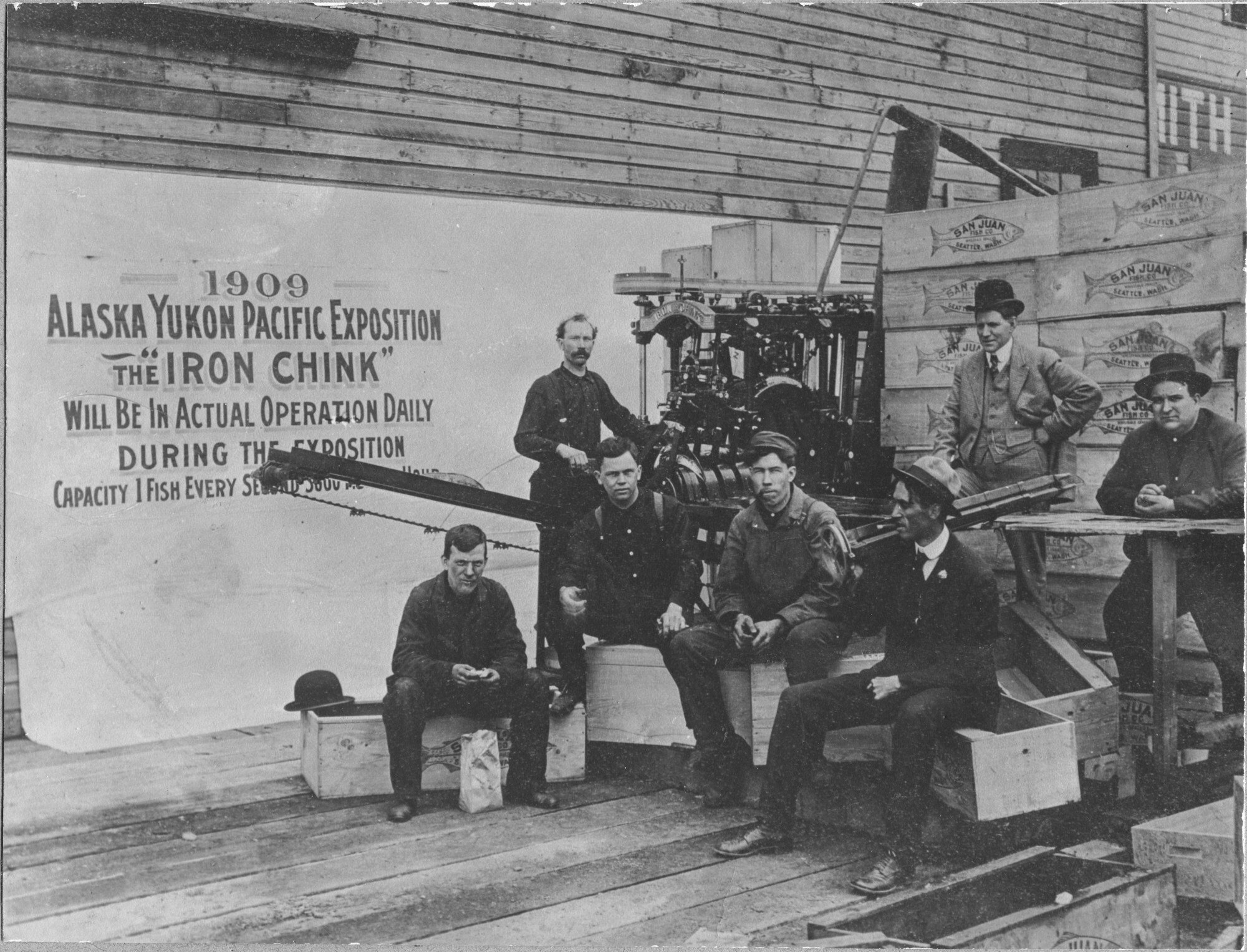 Smith's early versions were expensive, unreliable, wasted fish and required workers to hand feed the salmon. But he continued to refine his invention, filing four more patents between 1903 and 1909.
It took time for the machine to catch on and to be integrated with existing operations. One report tells of a worker losing his finger during the process. "The manager sent workers to the nearest town and bought up all the can openers," says James Chiao. "They spent the next day opening hundreds of cans until they eventually found it [the finger]."
Smaller canneries continued to use human butchers decades later, given their flexibility and the machine's US$2,600 cost. But large operations soon embraced it, making Smith a rich man. Some compared the machine's impact to that of the cotton gin on the textile industry.
"It was really a transformative invention, not only in how salmon was packaged but the usage and social aspects," says Leonard Garfield, MOHAI's executive director, explaining how the machine helped introduce salmon to the landlocked Midwest, making it among the first nationwide products. "Salmon went from being exotic to something everyone had on Friday."
Breathless advertisements at the time claimed it could replace 40 Chinese workers and process up to 60 fish per minute but even at half those numbers, it was a major advance. "Hereafter I want no Chinese butchers in the plant if I can help it," one satisfied customer told Pacific Fisherman in 1906.
"The new machine did not merely eliminate a production bottleneck, it shattered it," says O'Bannon.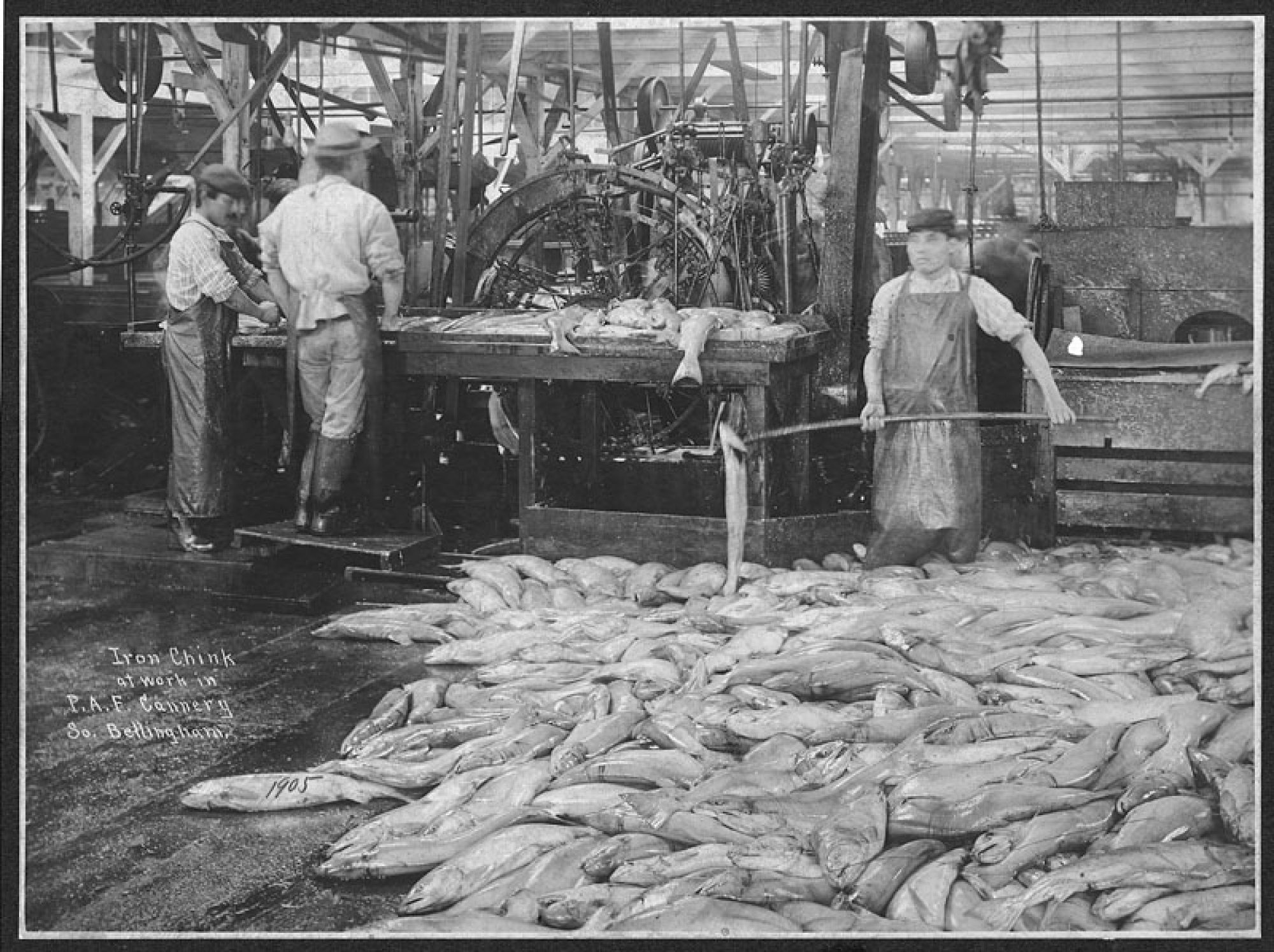 Normally "compliant" Chinese workers did not react well to the loss of their livelihood. When a Washington cannery decided to install an Iron Chink, Chinese workers boycotted the operation, claiming it was possessed by evil spirits.
A threat by knife-wielding butchers to kill the machine's mechanic suggests they "feared the loss of their jobs more than any evil spirits", says O'Bannon. The handyman wisely backed off. But that was the exception.
Smith's crowning moment was to be Seattle's 1909 Alaska-Yukon-Pacific Exposition, where the device would be unveiled.
Just before the June 1 opening, however, Smith drove his sister to the fair grounds for a sneak peek and took a wrong turn. On backing out, the petrol tank of his car exploded, pinning his 320-pound frame beneath the steering wheel, as the next day's Seattle Times reported. He died a few days later.
"It was ironic," says Garfield. "Here you have a creative guy, with a Eureka moment in a workshop, then as he goes to promote his greatest invention, he dies on the way."
His untimely death added to the marketing buzz, however, and about 3 million people visited the fair. The machine won the grand prize, with one obituary comparing Smith to light bulb inventor Thomas Edison.
Although the Iron Chink dealt a cruel blow to Chinese workers, they had already been hitting headwinds. The Chinese Exclusion Act of 1882 had barred new immigrants, resulting in an ageing workforce. As the ranks thinned, Chinese contractors even attempted to "Shanghai" workers from Seattle's Chinatown streets.
"An inferior class Chinese was obtained in many canneries, and there was great complaint," reported US naval officer Jefferson Moser, commissioned in 1897 to report on Alaska's resources. "The Chinese appeared weak […] it required much persuasion to turn them to work in the morning."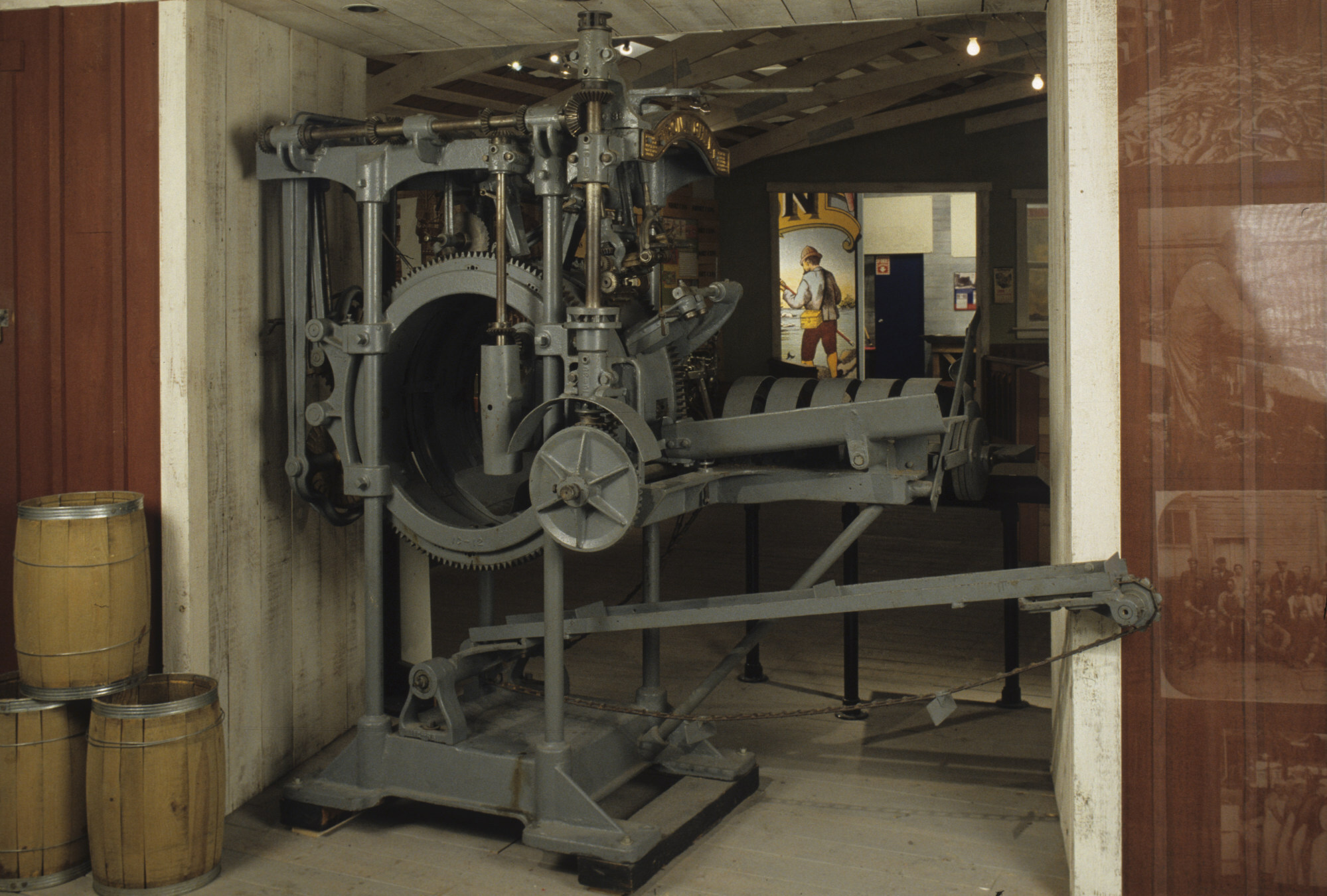 The industry was also battling overfishing and market saturation. Between 1864 and 1914, canned salmon production grew 3,000-fold. New hydroelectric dams and mounting pollution from mining and industry were destroying habitats, prompting canneries to migrate from California to Oregon, then Washington and, finally, to Alaska, while tapping less desirable salmon varieties.
The canned salmon industry peaked in the late 1800s, creating robust global markets for this inexpensive, nutritious staple. Demand spiked during World War I and World War II but the trend was down­ward as salmon became more of a restaurant item than a family meal.
By 1970, just six canneries were operating on Washington's Columbia River, and the last major cannery, a Bumble Bee facility, closed in 1980, leaving Alaska as the main producer.
The Iron Chink and the Chinese role in the canned salmon industry underscore the community's contribu­tion and the long history of prejudice that ebbs and flows. Groups that look conspicuously different in the white-dominated US have always had a hard time, an "inability to assimilate visually", says law professor Chin, and Chinese, with their distinct food and language, have long stood out.
China's then relative poverty also fed a narrative of "hordes" of migrants stealing jobs with a relentless work ethic, even though whites did not want most of those jobs.
"I guess, in a way, Smith and others picked an available and convenient target that no one was rushing to defend," says historian McConaghy.
These sentiments continue to play out as geopolitics, scapegoating and former US president Donald Trump's use of loaded terms such as the "China virus" fan dis­crimination and violence against Asians. Civic group Stop AAPI Hate reported 6,603 such incidents in the year to March 2021.
I say the word and it freaks people out. But the reason I do it, as horrible as it is, is that we remember the Chinese because of it

Katherine Ringsmuth, historian and director of the NN Cannery History Project, on the name 'Iron Chink'
Fred Wong, 86, a retired physical education teacher, and among the world's longest-working Chinese salmon cannery workers, says employees continued referring to the machine as the Iron Chink until the 1970s, even after many canneries removed its brass plate.
"Around 1961, they became a little more concerned about having that on the machine and took it off," says Wong, who worked the summers and taught school in the winters. "I didn't start out to make it a career, but it became two careers.
"I still like salmon," says Wong, whose 54-year canning career ended in 2008. "I could eat it every day."
One unfortunate aspect of the industry was the relative anonymity of the tens of thousands of Chinese workers who manned the lines. Given the gang system, canneries did not keep employment records and those of the labour bosses are lost. Ringsmuth is working to decipher some of the Chinese graffiti found in former dorms while others scour local historical societies.
The footprint is bigger for labour contractors, including one successful boss named Goon Dip. Starting with a dry goods store in Portland, he diversified into managing gangs in 1905, becoming the largest labour contractor and "most influential Chinese person" in the region.
On his death, in 1933, he chaired the boards of four companies, owned mining shares and served as Chinese consul in Seattle. Goon Dip Mountain and Goon Dip River in southeast Alaska are named after him.
The machine's odious title has spurred debate in preservation circles over whether to use or censor it.
James and Philip say that people are often taken aback by the name, and historians say they edge into it carefully after sizing up their audience. O'Bannon recalls giving a presentation in which a former canning worker, on hearing the name, realised he had assumed for years it referred to the machine's clanking sound.
MOHAI acquired a machine in 1970 and pried off its brass nameplate in 1990, in preparation for display. McConaghy, who sees it as an important record of an era, pushed to reinstate it.
"If you edit the miseries of the past, the cruelties of the past, does the present make sense any more?" she says. "We screwed the plaque back on."
Ringsmuth agrees. "I say the word and it freaks people out. But the reason I do it, as horrible as it is, is that we remember the Chinese because of it," unlike many other ethnic groups in the ranks. "Our job as historians is to connect the present and the past, not as we would like the past to be. Sometimes it doesn't paint a picture that's pleasant."
Historian Carlos Schwantes describes the name as "un-self-conscious racism" while the Smithsonian has sought a middle ground. The name "acknowledged the superior skills of Chinese butchers" it says, even as it "insulted them with an ethnic slur".