Developers on the holiday island are selling investors on a post-pandemic boom in long-term rental demand, but buyers shouldn't expect to make a quick buck
Endless warm weather, hundreds of places to eat and drink, perhaps closing off the day with a stroll along the beach as the sun sets over the Indian Ocean in a panoramic fresco of colours, all within one of Asia's best preserved cultures on one of the world's most idyllic islands. Also, never having to wash a dish or make a bed again. Private spa and infinity pool? That, too.
Such are the dreams of thousands of holidaymakers in Bali wanting to extend their stays indefinitely. The long-term rental market for villas is robust, but leases must usually be paid a year or two in advance and the cost of fixing dodgy plumbing, faulty wiring and leaky ceilings is left entirely in the hands of tenants.
In some cases, foreigners have paid tens of thousands of US dollars in advance only to learn the day they try to move in that they've been scammed and the villa is already occupied.
Building your own villa takes unscrupulous land­lords and dodgy property agents out of the equation, but it introduces a whole new gamut of risks and scams, from builders who abscond with down payments to neighbours who blackmail new buyers by starting piggeries next door and then demanding huge sums of money to move the animals elsewhere.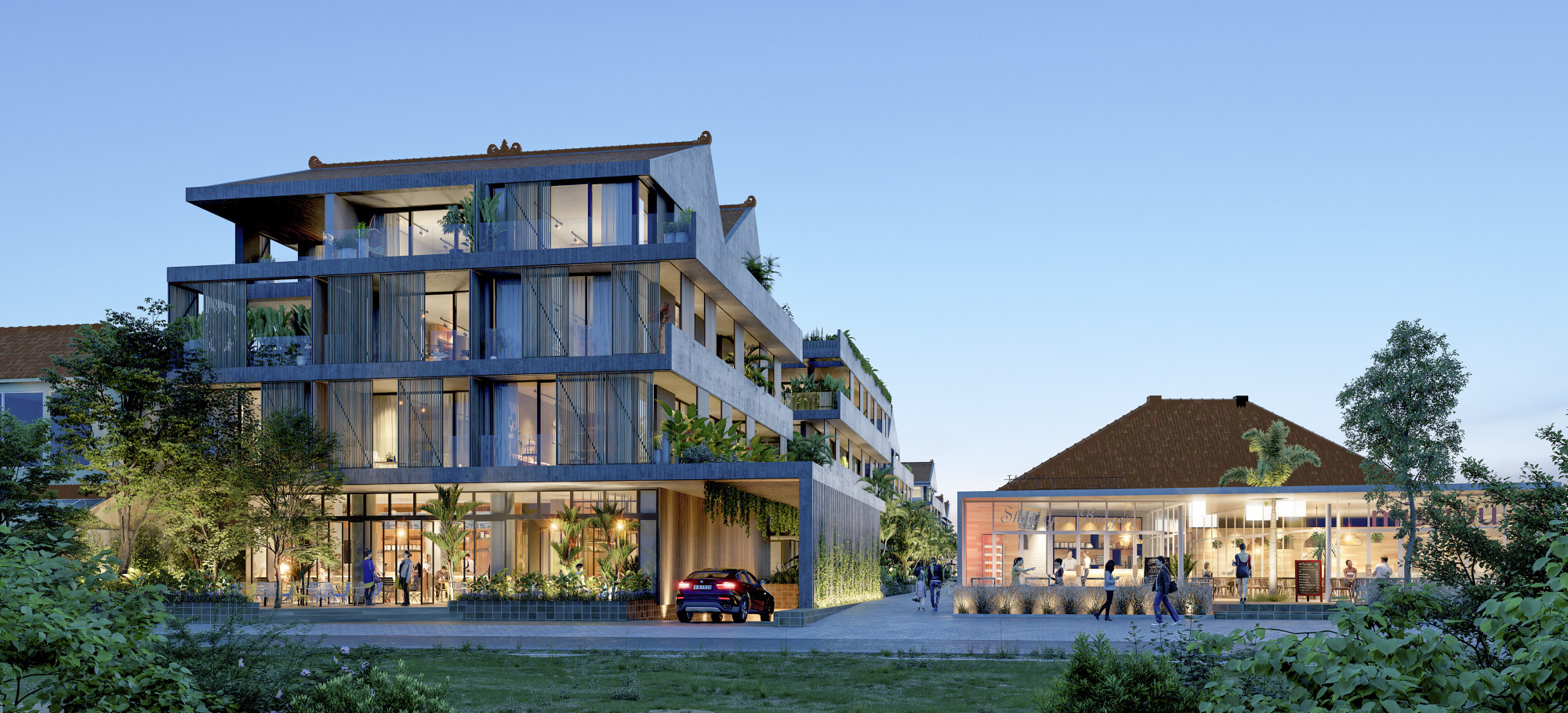 And because foreigners are not allowed to buy land or free-standing houses in Bali, villas can only be built on leased land that reverts to the landowner, along with everything built on it, 30 years down the track.
But in November 2020, when Indonesia was in the throes of the coronavirus recession, its pro-business president, Joko Widodo, introduced the Omnibus Law for job creation to stimulate the economy and cut red tape, particularly in regards to business permits and investment. Among the many changes, foreigners are now allowed to buy self-contained units freehold and enjoy permanent ownership and resale rights.
You think you've done your due diligence but then you get a knock on the door by a guy waving a land certificate telling you to get out

Richard Manser, of Bali architects PBM
The law lit a firecracker under Bali's depressed property market, giving established developers such as the Mirah Property Group the confidence to start multistorey projects. Its flagship project, Secana Beachtown, is an upcoming collection of 60 town houses and 30 loft apartments embedded with smart technology, three restaurants, a cinema, a squash court and all the frills and amenities of a five-star hotel.
It is situated in Canggu, a gentrified area on the island's south coast, a short drive from the ocean strip that made Bali famous: Kuta Beach.
With cocktail bars, artists' studios and fashion boutiques nestled between rice fields and what remain the best surfing spots on the coast, Canggu was named by Forbes magazine as the fourth best place in the world to live and invest overseas in 2019, and spent time as the No 1 place for remote workers on NomadList.com the same year.
New developers have, unsurprisingly, entered the market. The most notable is Finns, the hospitality company behind the phenomenally successful Finns Beach Club in Canggu, an alfresco multi-venue with nine bars, five restaurants, four pools and 16 semi-submerged circular daybeds that commanded a minimum daily spend of US$850 before the pandemic.
The property attracted 750,000 guests in 2019, it claims, making it the second most visited place in Bali that year after the airport. It's a five-minute drive from the beach club, on a four-hectare site next to Finns Recreation Club. Australian Olympic gold medallist Michael Klim offers private swimming lessons for US$210 per hour for non-members.
The upcoming Finns Lifestyle Village prospectus promises investors "the ultimate work-life balance for those looking to design their life around a health and wellness community" with facilities that eclipse those of any other hotel or resort in Bali.
There will be an aquatic centre with water slides; tennis, basketball and netball courts; a gym with ice baths, infrared saunas and cryogenic chambers; a business centre with Bloomberg terminals and a trading room; a village pub with golf simulators and bowling alleys; a shopping centre; a medical centre; a park; and a helipad. And to make use of it all, occupancy for 206 luxury self-contained apartments.
Prices begin at US$375,000 for a one-bedroom with parking and storage, and leapfrog to US$1.22 million for a three-bedroom "sky" apartment with a private rooftop pool and lounge fit for a rock star. The units are being sold off-plan, a purchase model where investors put down a 10 per cent deposit to secure a brand new property a year or two down the track. Early investors receive discounts of 10 per cent and can pay with cryptocurrency for a 1 per cent surcharge.
Finns is the brainchild of Australian Tony Smith, a former professional Australian Rules football player who made it rich while working as a travel agent on Queensland's Gold Coast in the 1990s, when he trademarked "Schoolies Week" – an annual week-long drunk-fest considered a cultural rite of passage by high-school leavers in the country.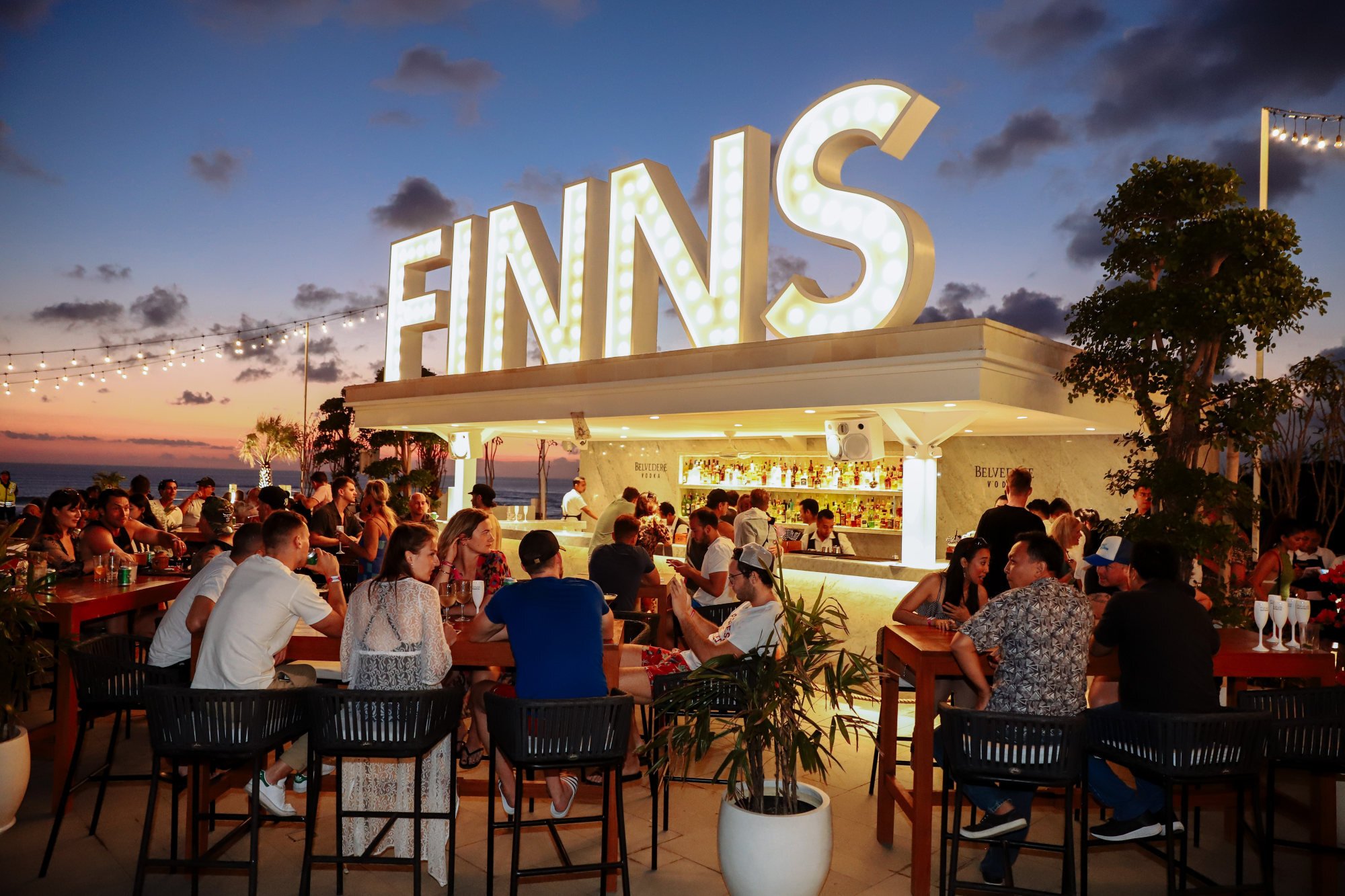 Smith is the embodiment of the colourful and controversial developers Bali tends to attract. In 2015, police in Australia charged him with a "very elaborate" and "bizarre" plot in which a banking executive was allegedly lured to Indonesia in 2013 under the pretence of a job offer and held against his will, to force him to change a statement in a A$50 million lawsuit in which Smith was named.
The multimillionaire went home to face the music and spent years fighting to clear his name. In October 2020 the charges were finally dropped, after police revealed they lacked sufficient evidence to proceed with the prosecution.
In Bali, Smith is more well known as an energetic philanthropist, credited with keeping Yayasan Solemen Indonesia – a grass-roots charity that feeds and provides medical care for 2,400 mentally ill and disadvantaged people in Bali – afloat during the pandemic, when every other corporate sponsor on the island jumped ship.
Finns Lifestyle Village is Smith's magnum opus – a US$200 million gamble that tourism will bounce back with a vengeance in Bali. "In the first week we released these apartments, we received hundreds of inquiries for the units," Smith says. "Converting them into sales will take time but we're very confident because property in Canggu has defied gravity during the pandemic.
"It's where everyone wants to be. There are 200 restaurants and bars within a few blocks of our property and every week it seems a new one is opening."
To drive home his argument, Smith cites travel polls Bali has topped, such as TripAdvisor's 2021 list of the world's most popular destinations, and quotes studies that show that cooped-up travellers are already making up for lost time and booking "revenge travel".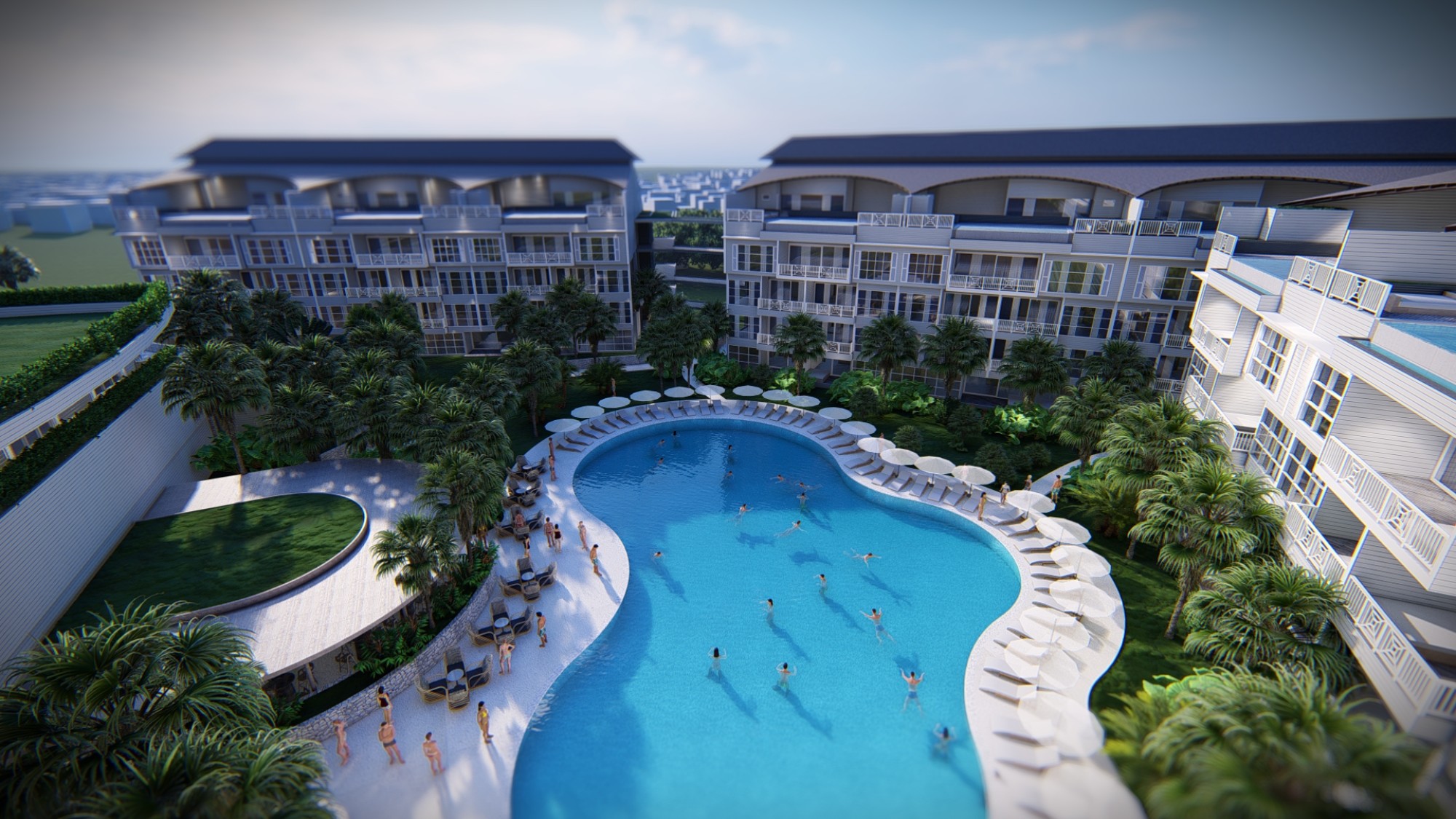 "Real estate in places like Bali is driven by people going on holidays. That's how [Australia's] Gold Coast grew," Smith says. "And as more and more people start coming back to Bali, demand for self-contained accommodation will go through the roof. A lot of people don't want to share air conditioning in their rooms like in big hotels."
Richard Manser, co-owner of Bali-based architects PBM, who designed Finns Lifestyle Village and more than 50 luxury properties in Southeast Asia, the Caribbean and Mediterranean regions, agrees. "Originally Tony and I were thinking of doing a hotel on the site. But in the post-pandemic world, hotel rooms will be a commodity no one will want. They will struggle for a long time because the paradigm has changed towards longer stays. Apartments are attractive for that."
Units will also prove attractive to investors, he says, as they mitigate much of the inherent risk of investing in property in Indonesia. "At the end of the day, what Tony is offering is a lot more certainty and peace of mind than trying to build your own villa," Manser says. "To quote [former United States secretary of defence] Donald Rumsfeld, there are 'unknown unknowns' in Bali – things you never anticipated come up and surprise you.
"You think you've done your due diligence but then you get a knock on the door by a guy waving a land certificate telling you to get out."
Indonesia ranked 107 out of 177 countries for ease of registering private land transactions, according to a 2015 paper in the Columbia Journal of Asian Law citing data from the US Agency for International Development. The problem is exacerbated in semi-agrarian areas such as Canggu, where land is often subject to communal ownership and efforts to issue official land certificates have sometimes led to conflict.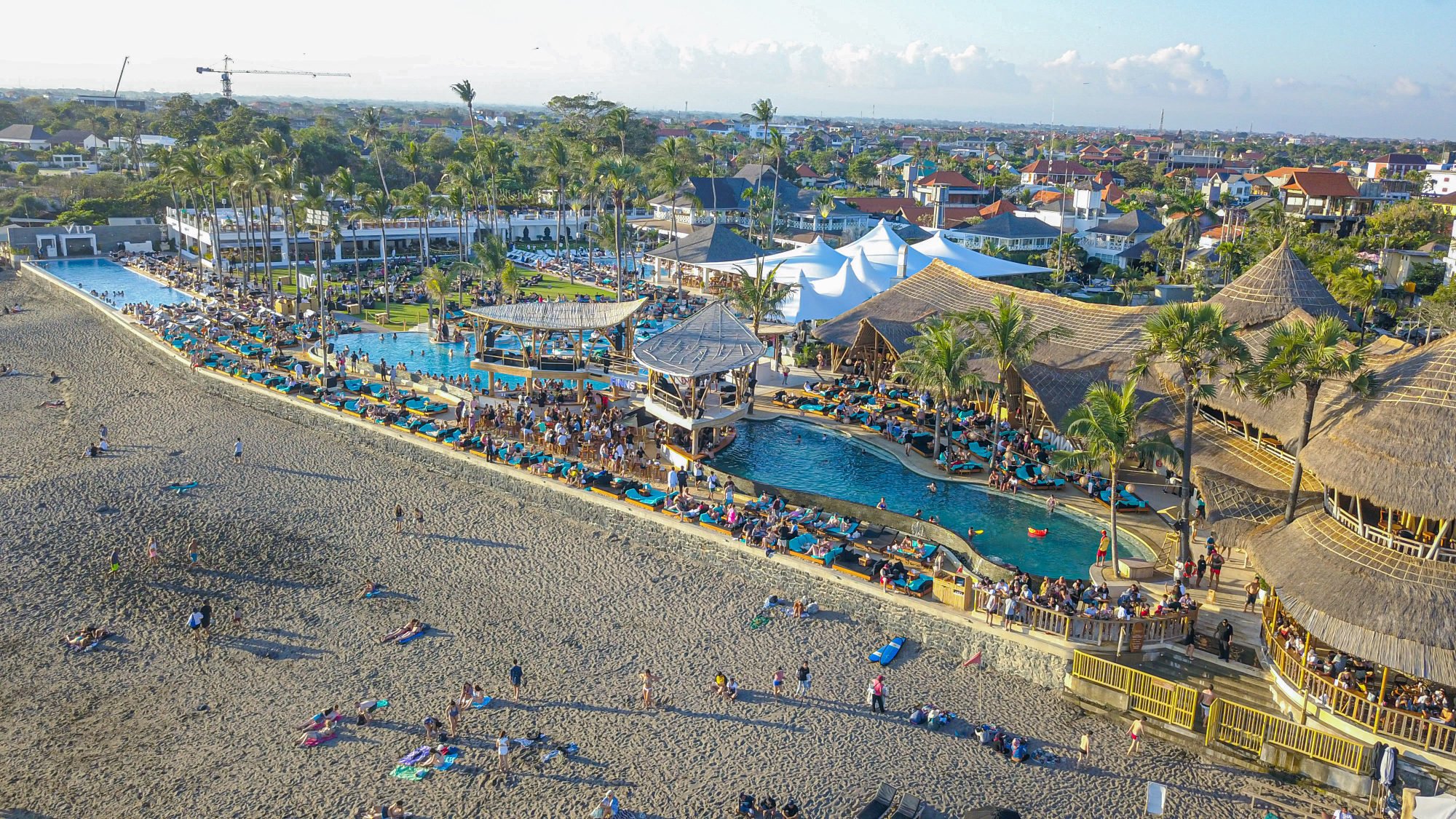 "Many people get screwed because sometimes a family will have several certificates for one plot," says Marilena Vlataki, a Bali-based property developer and hotelier from Greece. "The father sells it to one investor, then the son sells it to another person and an uncle sells it again."
Many foreign investors employ a legal loophole known as "nominee agreements" to circumvent the law that prohibits foreigners from owning villas outright. It goes like this: the foreigner pays for the land under freehold title through an Indonesian friend, business partner or spouse, who becomes their proxy or nominee. The parties then co-sign a contract that identifies the nominee as the "legal" owner and the foreigner as the "rightful" owner of the land with unlimited and indefinite access rights.
An estimated 10,500 properties worth US$8.4 billion were owned under nominee agreements in Bali in 2016, according to figures presented by a group of researchers at a workshop in March that year.
But there is a catch. Nominee deals leave investors entirely dependent on the goodwill of the nominee. If that goodwill turns sour, so can everything else. That's what one wealthy American claims happened to her when her Indonesian nominee signed over her villa to loan sharks. The villa's new owner took her to court to evict her and won, but she refused to leave, saying she had been ill-advised by the lawyer who promised her that nominee deals were airtight.
The new owners then took the law into their own hands, she claims, hiring thugs to break into the villa, stealing all her furniture, planting drugs in the house and on one occasion putting a gun to her head in the middle of the night. Now back in America, she describes her investment experience in Bali as "the most trauma­tic thing" that has ever happened to her. "I lost five years of my life and US$2 million."
This sort of thing is all too familiar to Manser. "Anyone who thinks they can come to Bali and make a quick buck with property has no idea," he says. "It doesn't work that way."
Yet anyone who reads Finns Lifestyle Village's prospectus could be forgiven for believing it does. The company's return on investment (ROI) projections for buyers who decide to rent their units to holidaymakers start at 7.5 per cent in the first year, based on an assumed occupancy of 70 per cent, and climb up to 17.8 per cent in year three, based on an assumed occupancy of 90 per cent.
And those figures are supposedly net after agent commissions, marketing costs, letting fees, pooled expenses, membership and maintenance fees. Mirah Property is also aiming high, suggesting investors at Secana Beachtown will earn annual returns of 11 per cent.
Pravin Rana, a property agent from India who has been based in Bali for a decade and is a principal at Ray White Canggu, does not believe the spiel.
"Finns [Lifestyle Village] have a lot to offer – football, tennis courts, good restaurants and lots of nightlife nearby. It's a great package. We've already had inquiries about their units come through our office," he says. "But ask any hotel or villa manager in Bali and they will tell you 65 per cent occupancy is more realistic.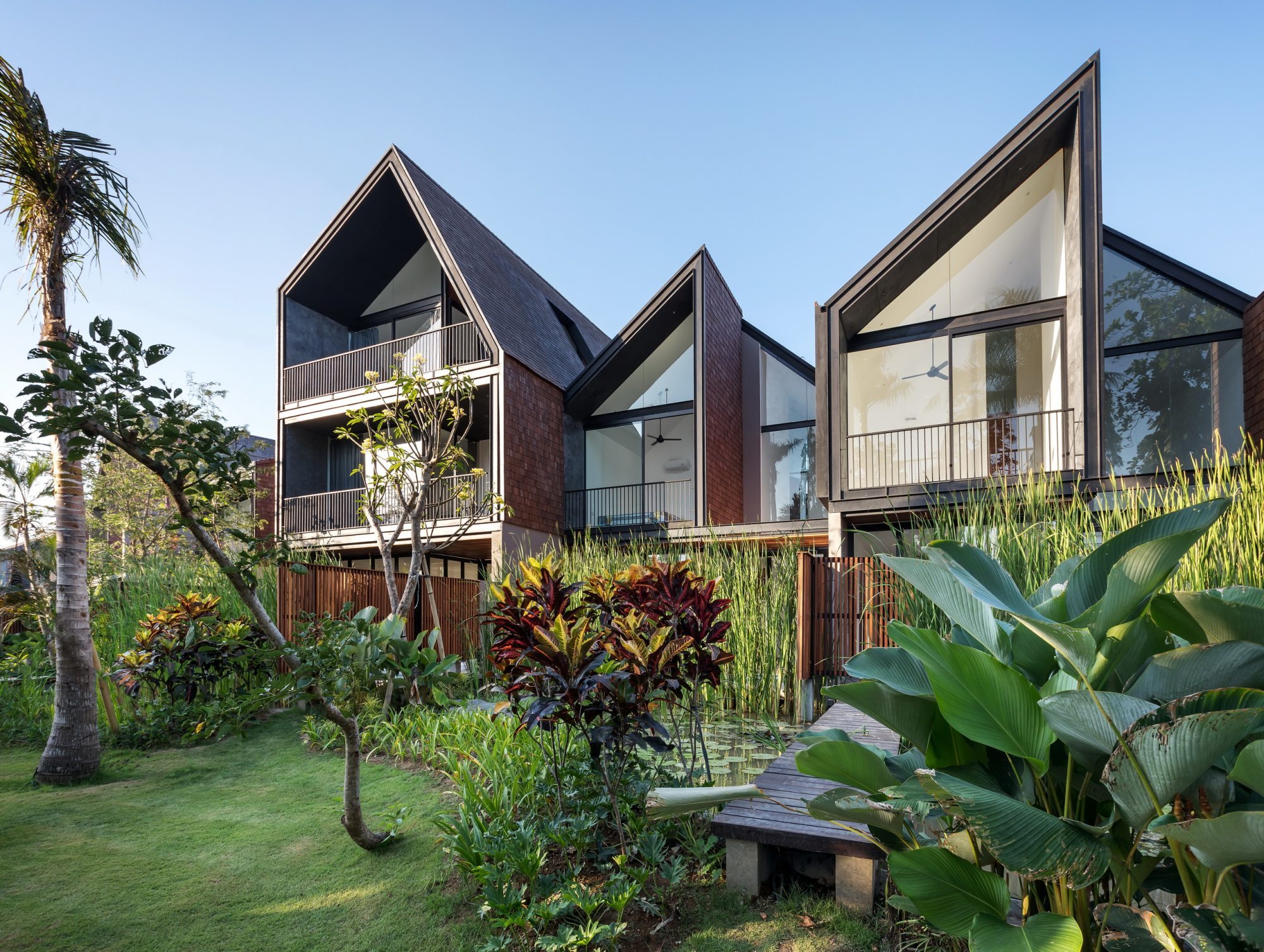 "Ninety per cent is not even good business because it doesn't give you enough time to maintain your property; it will get run-down and backfire. And I don't know who did their sums or how they took into account agency commissions of 10 to 20 per cent, sales tax – another 10 per cent – and Finns' steep management fees. Finns is a big company with lots of big expat salaries to cover. They're good at making fat profits."
There are other issues potential investors should be wary of with regards to this or any other off-plan project where the units being sold have not yet been completed, or sometimes not even begun, Rana says.
"Finns is a well-recognised brand but this is their first residential project. They are not reputable compared to a company that has been doing it for a long time. And investors have to remember this is not Singapore. The law is different when it comes to suing someone for breach of contract, and there's no certified builders association. I've heard plenty of horror stories. Personally, I would never buy an off-plan unit in Bali.
"Having said that, high-rise buildings have traditionally been discouraged so there's a huge gap in the market for apartments in Bali; some of the companies who got in early like Tamora have done extremely well. They are a group of young, smart Chinese-Indonesians from Java with great architects and they are not greedy with their land.
"At one of their projects, the Taman, they put together 17 town houses with views of rice fields from each one and a park in the middle. They were sold off-plan to Indonesian investors five years ago. I'm sure the value has doubled since then."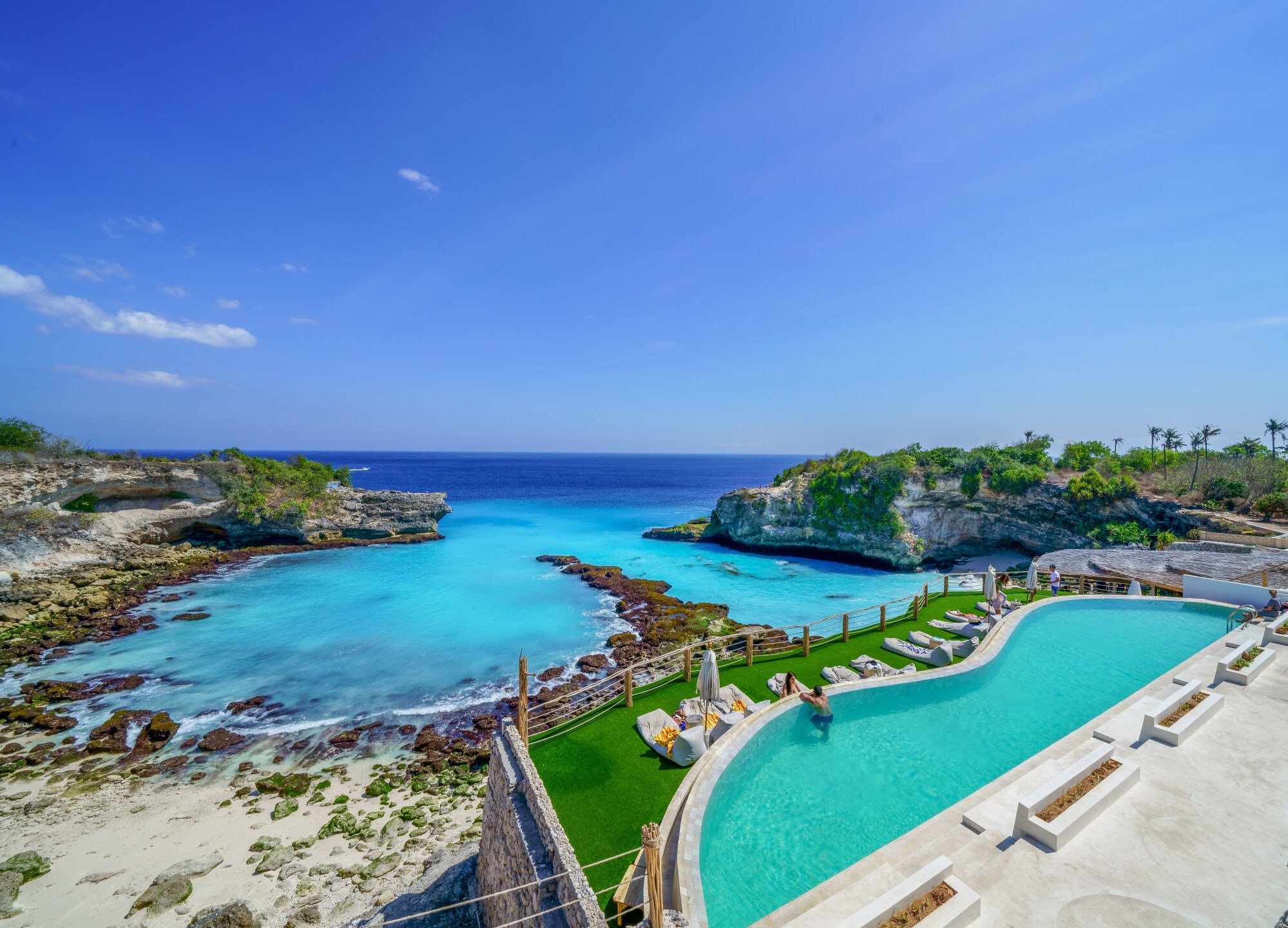 A director of Tamora Group, Mark Ching, credits the company's success to founder Joko Tamora's early investments in Canggu, where land values increased up to fortyfold in the decade leading up to the pandemic. "We had a lot more stuff in the pipeline before Covid – resorts and commercial spaces – but we decided to consolidate and focus on apartments when tourism stopped," Ching says.
The company is currently focusing its efforts on The Tamora, a series of four-storey buildings with 19 retail spaces on the ground floor, lots of green areas, terraces with ocean views and 126 "next level" apartments priced at US$140,000 to US$350,000.
Sixty per cent of units at the development, which is slated for completion in 2022, have already been sold off-plan – one in 10 of them to foreign buyers. "They're a mixed bag. Australians, Chinese, Americans, but generally people who already live in Bali," says Ching, adding that the percentage of foreign owners is expected to increase significantly once tourists start returning in large numbers. "We basically built The Tamora because of the Omnibus Law."
Ching believes owners who rent their apartments to holidaymakers can achieve an ROI of 8 per cent in some cases, but 5 per cent is more realistic. "We're focused on lifestyle – giving people a good quality of life – not ROI," he says. "History has shown Bali is very resilient to disaster but the island will take another year or two to recover. It's not just about opening borders. People need to feel safe before they travel again."
Ching won't comment on Finns' projected ROI, but John Spence doesn't hold back. A former music agent from Britain who represented 1980s pop icons such as Bananarama, the Eurythmics and Boy George's Culture Club, Spence is now global CEO of the Karma Group, a hotel company with 38 resorts, including two in Bali. He says that as a developer, he was "disappointed" to see Finns offering such high returns.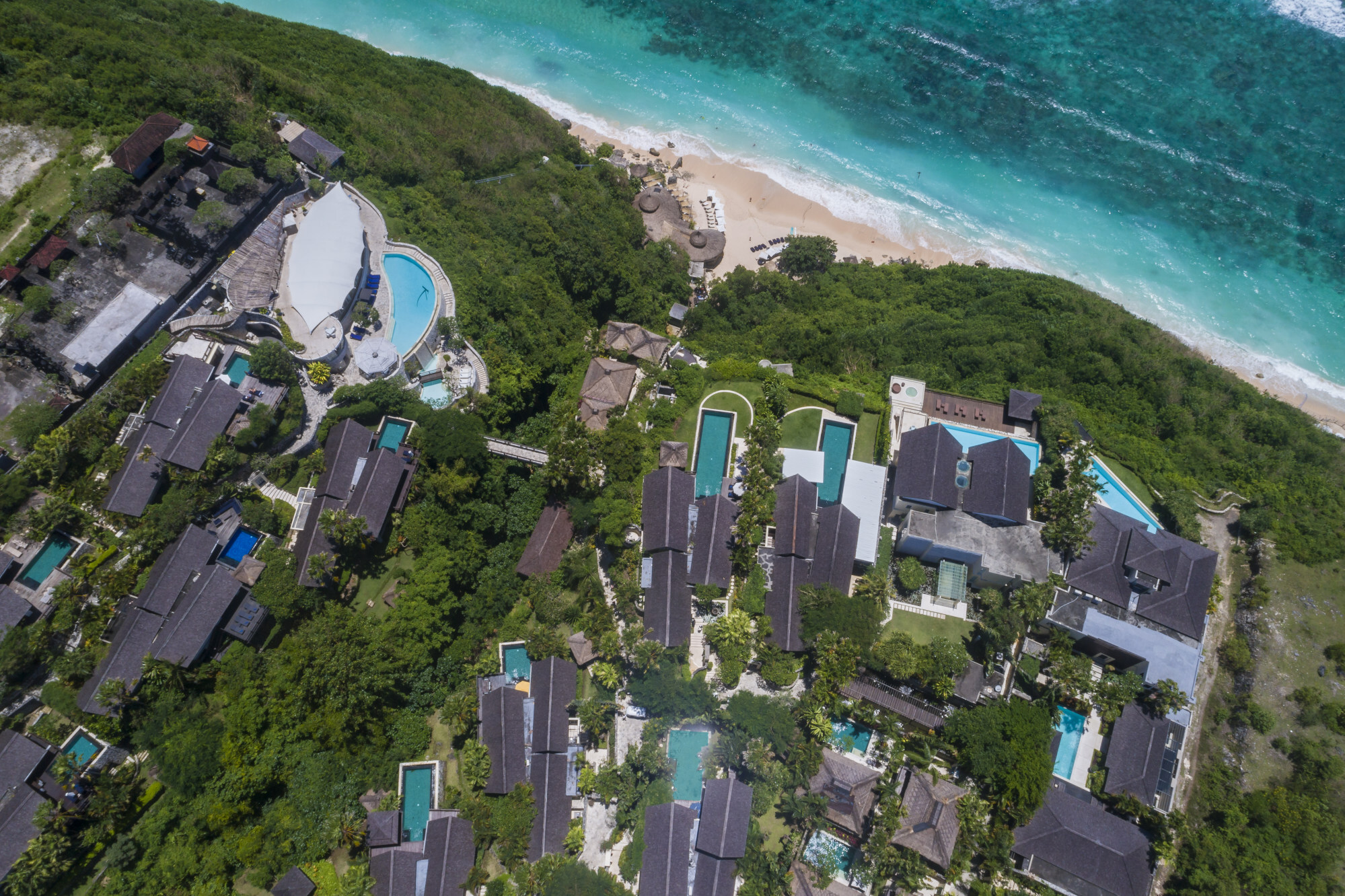 "We've been building and selling units off-plan in Bali for 20 years and consider those figures impossible to achieve. Sure, you can get 70 per cent or even 75 per cent occupancy during the peak season, but not in the low. Investors in units can expect returns of 3 to 5 per cent a year in Bali. If you get five, it's a good result."
Spence, who moonlights as a lecturer in architecture at Yale University in the US, began his journey as a property developer in Bali in 2003 with Karma Jimbaran, a gated community with 40 family-size villas overlooking the calm azure waters of Jimbaran Bay just south of the airport.
In 2006, he bought a large parcel of clifftop land with 180-degree views over the Indian Ocean further south, on the Uluwatu Peninsula, on the advice of a feng shui master. That advice was sound. With a slew of top-shelf developments such as the ostentatious Bulgari Resort as well as Savaya, a luxury 3,000-capacity pool club, the clifftops of Uluwatu became Bali's "billionaire's row".
Karma Kandara, Spence's property there, is a white­washed five-star resort, also designed by Manser of PBM architects, with clifftop pools tailor-made for Instagram, a cable car dropping down to a beach club straight out of a James Bond film, and winding coral alleyways leading to 54 pool villas that sold for up to US$1 million apiece.
Spence recently added a new wing with 40 apartments that were also sold off-plan, and is now selling another project on the same site with 15 new villas and 30 units. He will not share sales data for the newest project but says "most of it " is already sold.
"Off-plan is basically the only way for people to buy the inventory they want in the popular parts of Bali because it is not a city with hundreds of apartment buildings to choose from," he says. "There has been a very limited number of prime developments until now and there is not much of a secondary market.
"You can build your own villa but that is not something I would recommend unless you live here, you have a lot of time on your hands, you know builders you can trust, and you know how to work around the local bureaucracy."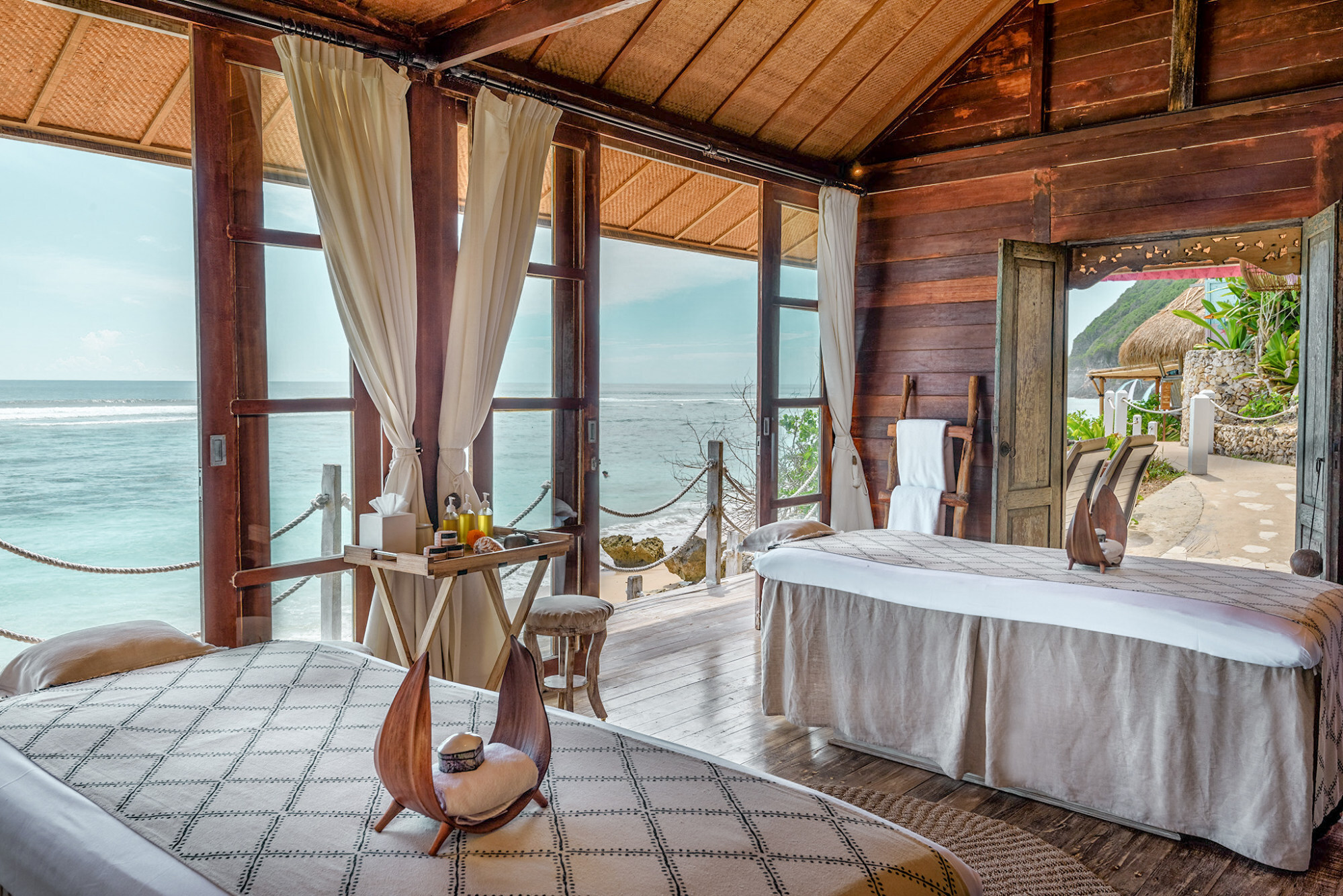 For all those reasons, he says, investors are better off investing in units rather than villas in Bali, and now is the optimal time to buy.
"I spent a lot of my time last year on the Costa del Sol, in the south of Spain, where we're opening a new resort," he says. "What people in Asia and Australia can't see is that life in Europe has returned to normal. You'd never know there was a pandemic. Tourists from the UK and Germany have excess liquidity and savings and they're rewarding themselves for being locked down with longer holidays. Property on the Costa del Sol is up 50 per cent, room rates have doubled and hotels are all occupied.
"And it's not just Spain. When tourists start going back, a lot of them are going to say to themselves, 'I can work here remotely now so why don't I get a comfortable place where I can stay six months a year and not worry about finding accommodation or paying steep premiums during the peak season.' We're buying resorts all over the world in anticipation that tourism destinations are going to be very busy, and Bali is obviously going to be part of that."