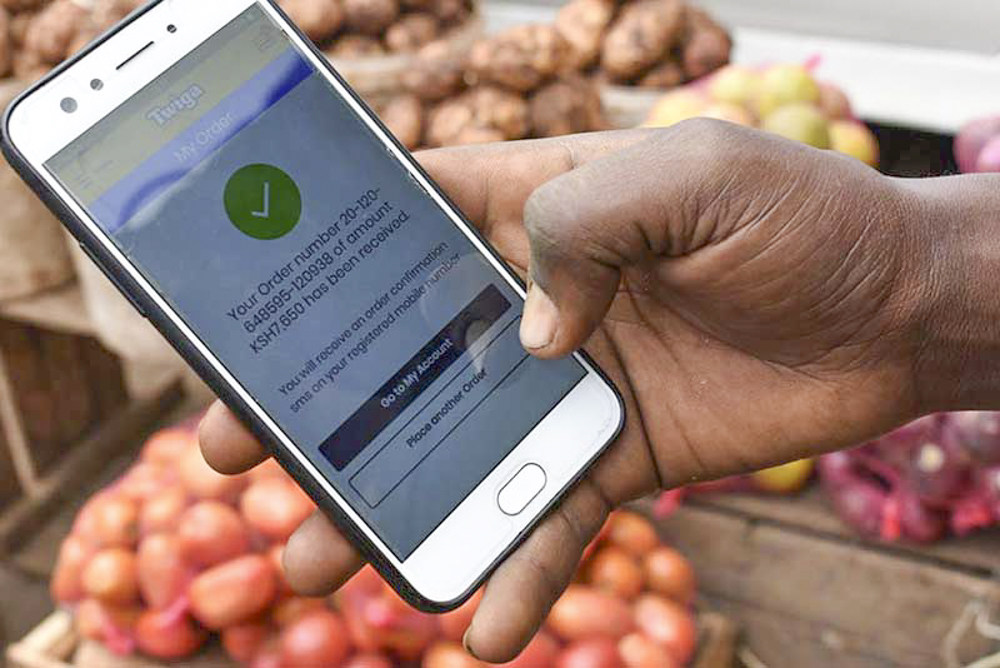 How Chinese phones, hardware and software are changing lives in rural Kenya, freeing small-scale farmers from unscrupulous brokers
Africa
Cheap Chinese mobile phones, combined with Kenya's M-Pesa money transfer system and online marketplaces, are freeing farmers from shifty middlemen
In Baricho, a town nestled in central Kenya's lush Kirinyaga County, 48-year-old farmer Joel Mukungi surveys his three-quarters of an acre (0.3 hectares) of French beans, voluminous but drooping in the desiccating heat.
While Kenya's highlands have been commercialised since before the country's independence from Britain in 1963, and agriculture accounts for more than half of the East African nation's employment, Mukungi's lifelong work hasn't changed much. It is still mostly hard, manual labour, assisted by the occasional donkey.
One thing has changed: Mukungi holds in his hand: an it2163 Itel mobile phone. At 799 shillings (US$6.80), the phone is as basic as they come, but still capable of using M-Pesa, the ubiquitous SIM-based electronic money transfer system. And starting with this bare-bones digital innovation, the local supply chain, by which Mukungi's and other farmers' produce has always been distributed, is being transformed.
When M-Pesa launched in 2007, there was no turning back for Kenyans, be they farmers who use the payment system because they don't have a bank account, or urbanites who have adopted it as a kind of local Apple Pay. It has since helped fuel more than 20 ride-sharing companies in Nairobi and just as many food-delivery apps. However, "start-ups in East Africa have had to adapt to the constraints of a phone's computing power", says Andrea Pollio, a Nairobi-based researcher with a PhD in economic geography and urban studies from Western Sydney University.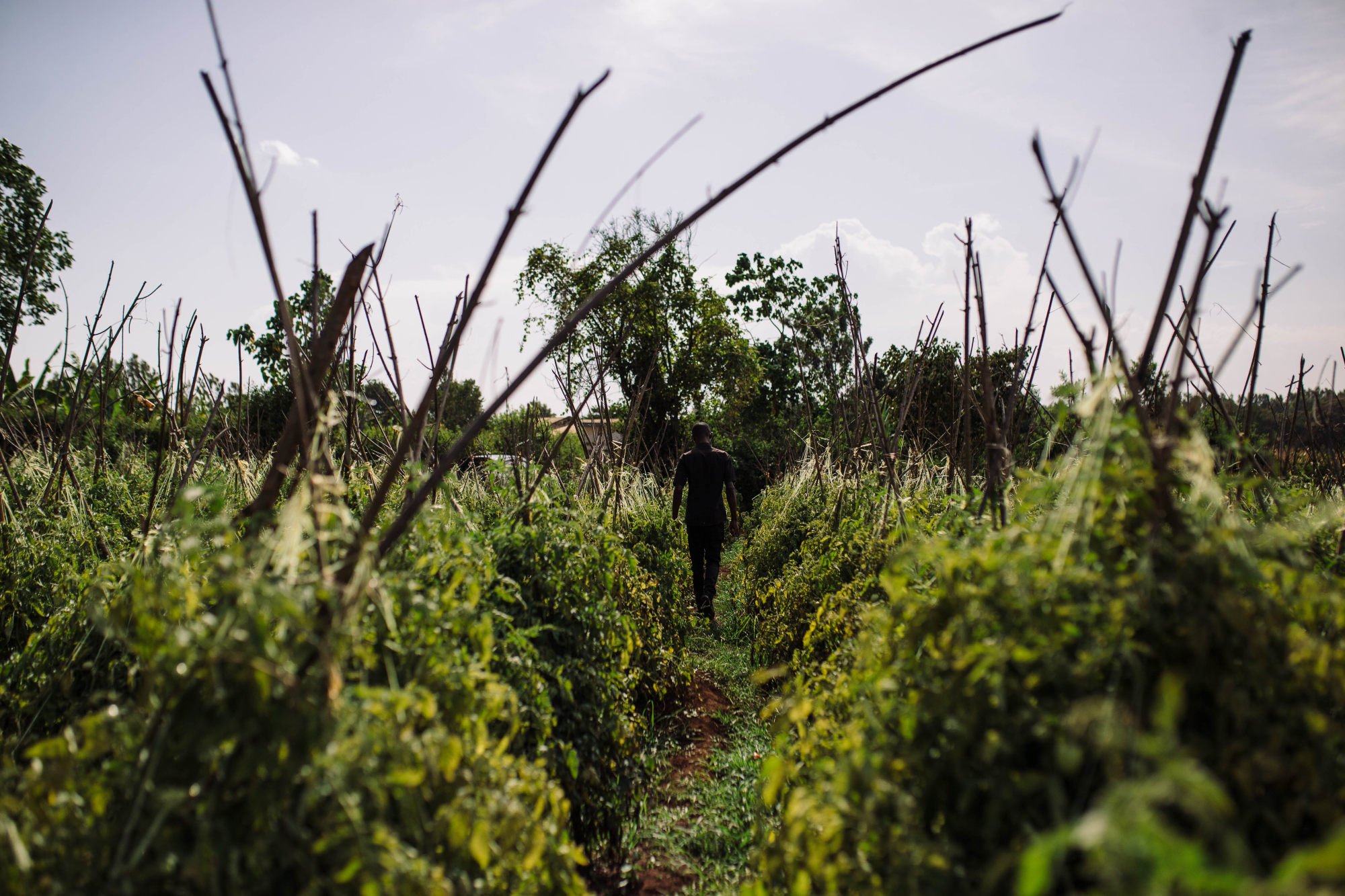 The world has long been accustomed to the West providing food and medical aid to Africa, but when it comes to building East African financial technology, the task has fallen squarely on East Asia. "Chinese companies are just good at putting good operating systems on a cheap phone," says Pollio, who specialises in analysing the impact of Chinese tech companies on East Africa's end of the "New Silk Road".
While Chinese infrastructure projects – from Mombasa port to the railway slicing through Nairobi National Park – are conspicuous in Kenya, China's 5G networks, led by brands such as Huawei, are quietly enabling East Africa's digital frontier. With Western credit cards and digital payment systems yet to be integrated into the region, Chinese brands such as Tecno and Oppo are filling the gap, offering affordable phones with software such as M-Pesa pre-installed. Armed with a decent operating system that can transfer money electronically, handsets such as Mukungi's Shenzhen-produced Itel are inexpensive enough for those living in poverty to afford.
The Chinese "are the only ones that cater to this specific demographic", says Pollio. He describes Nairobi as a test bed for future "super apps", combining offer­ings that range from e-commerce and payment wallets to last-mile logistics. "It's a model that comes from WeChat and Alibaba," he says, one that is now being deployed by home-grown giants such as M-Pesa, and also experimented with on a much smaller scale by emerging e-commerce and logistics start-ups. Yet "when you mention China and technology", says Pollio, "most people think of surveillance and espionage."
In Kenya, one of Africa's fastest-growing economies, agricultural production systems have long wrestled with reliability and logistics issues. There is the minimal shelf life of delicate produce, cramped storage space when crops all mature at the same time, and poor roads, all of which contribute to the volatility of distribution.
Until the 1980s, farmers generally sold their produce within their own communities or travelled to nearby markets, but as Nairobi grew, so did the question of how to feed it. Farmers such as Mukungi began to use brokers to move perishable produce to the far-off, insatiable capital.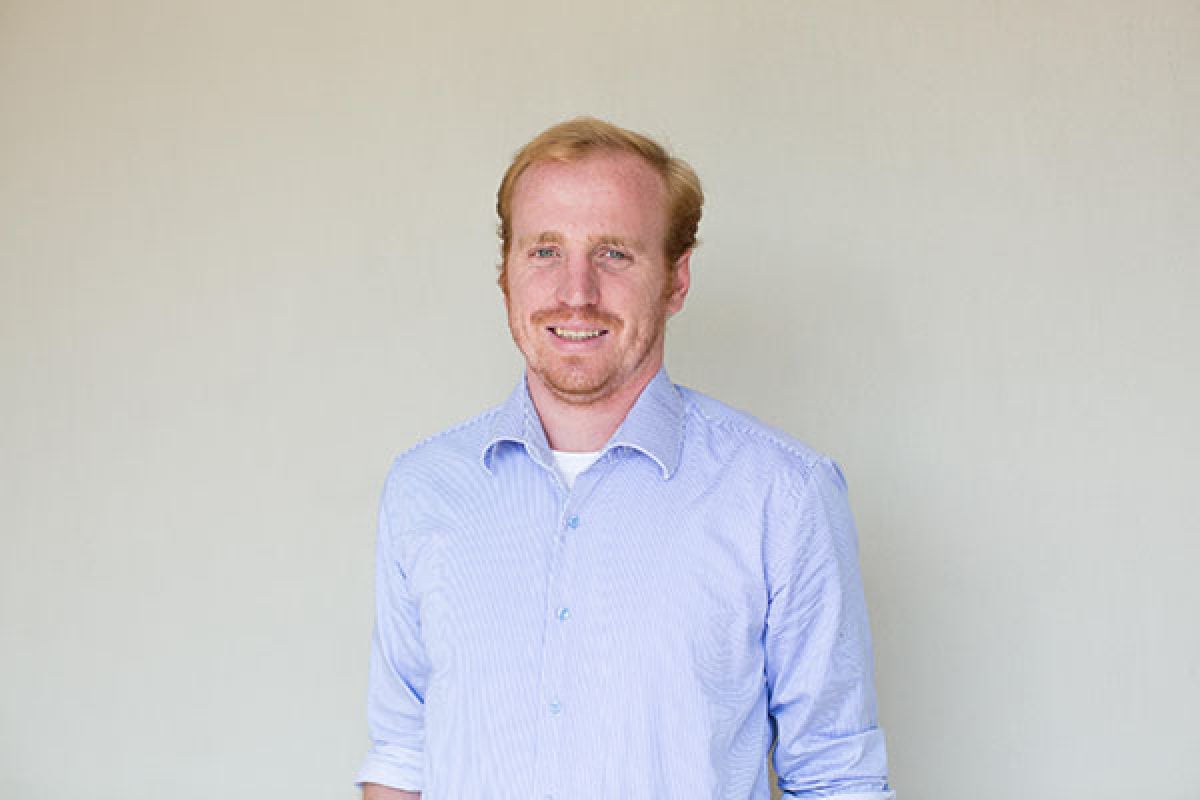 As Nairobi was earning its "Silicon Savannah" reputation in the 2000s, expatriates flocked to the city's start-up scene. Among them was American Grant Brooke, who found that the farmers' logistical burdens, when compared with how much their produce sold for in Nairobi and how little money they pocketed, were – to put it mildly – incommensurate.
A red-headed, gregarious Texan, Brooke envisioned a mobile phone platform that could connect farmers with retailers more efficiently. So in 2014, he co-founded Twiga Foods (twiga meaning "giraffe" in Swahili), a kind of wholesale platform that could integrate with the M-Pesa payment system, which would in turn disrupt the brokers' monopoly.
In 2018, Twiga scout Asaad Abdul happened upon Mukungi's little farm. It was exactly the type of place Twiga was looking for: family-run, small-scale, easily accessible by road. Soon, contracts were drawn.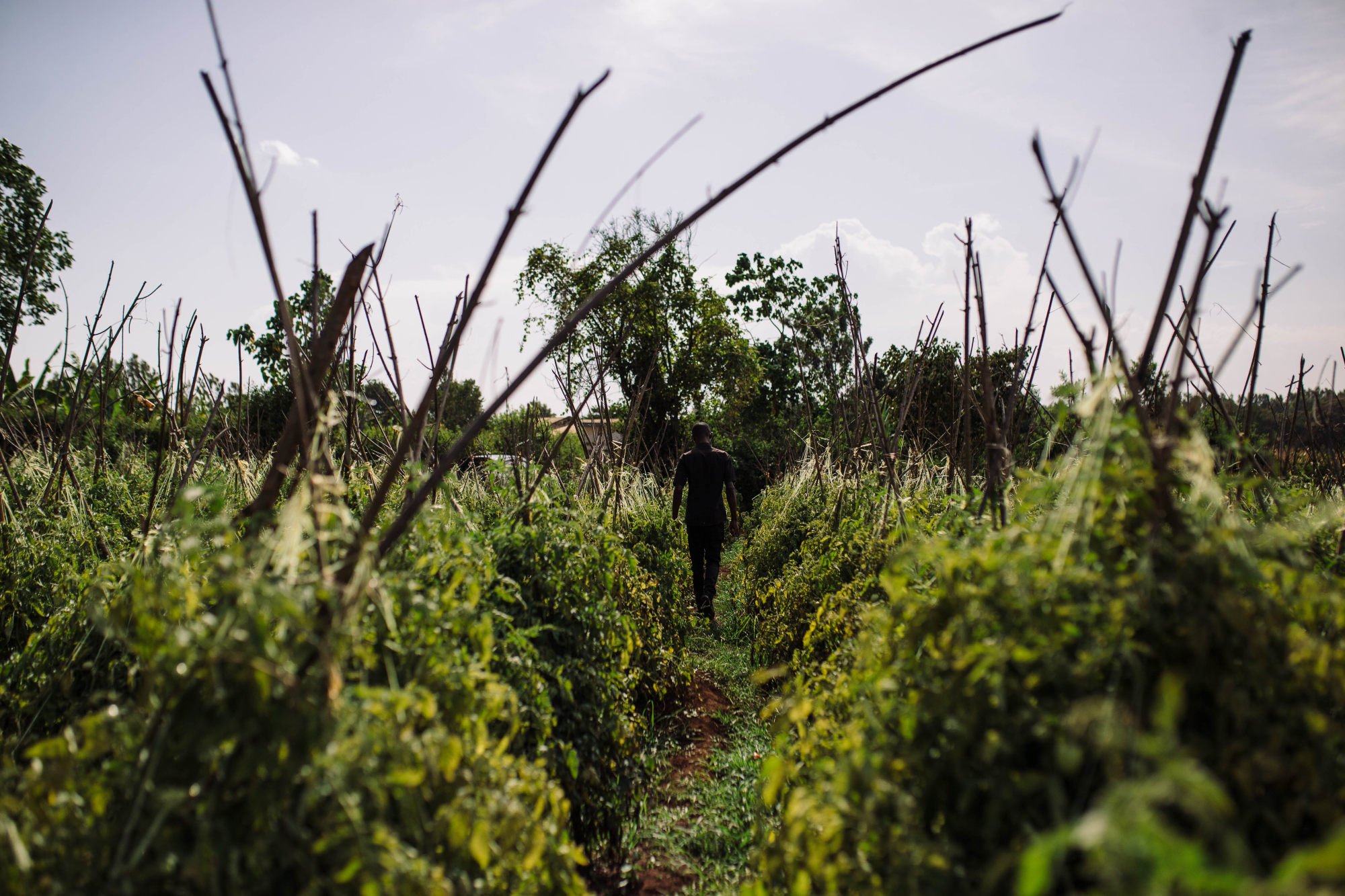 Twiga's buyers would come and purchase Mukungi's bananas at a set price by the kilogram, as opposed to the broker custom of buying by the bunch – a process that leaves more room for negotiation. At the time, farmers in Baricho were making 18 to 20 shillings per kilogram for bananas, a quarter of the price at which brokers would then sell the fruit to markets.
For Mukungi, the change meant less hassle as he did not have to wait for brokers to come and negotiate each time, and it also felt like someone from the outside, for once, appreciated what he did for a living.
A typical Kenyan stoic, Mukungi shrugs at working with Twiga instead of the usual brokers: "As long as the price is fair …" he says.
The brokers screwed me over. They have their own networks, and would communicate with one another, saying, 'Don't go to that guy's farm until his produce is almost rotten'

Mailu Mwau, head of design, Twiga
Tomatoes from a farm like Mukungi's can be sold in Nairobi for as much as 10 times what he used to be paid for them. By cutting out the middleman, Twiga offered farmers with no bargaining power a more systematised, digitised and, their pitch was, fairer method of whole­saler access. Essentially, Twiga replaced the brokers with a digital wholesale solution.
Mailu Mwau, 39, has been dabbling in agriculture for years, and lives on family land in Makueni County, a two-hour drive east of Nairobi.
The arid climate aside, the soil here is remarkably fertile, despite receiving far less rain than Mukungi's fields in northern Kirinyaga County. Mwau had a rough idea of what produce prices were, but in practice, things were different. He had less than an acre each of tomatoes and watermelons, and even some beehives, but like practically all Kenyan farmers, the biggest challenge was finding a market.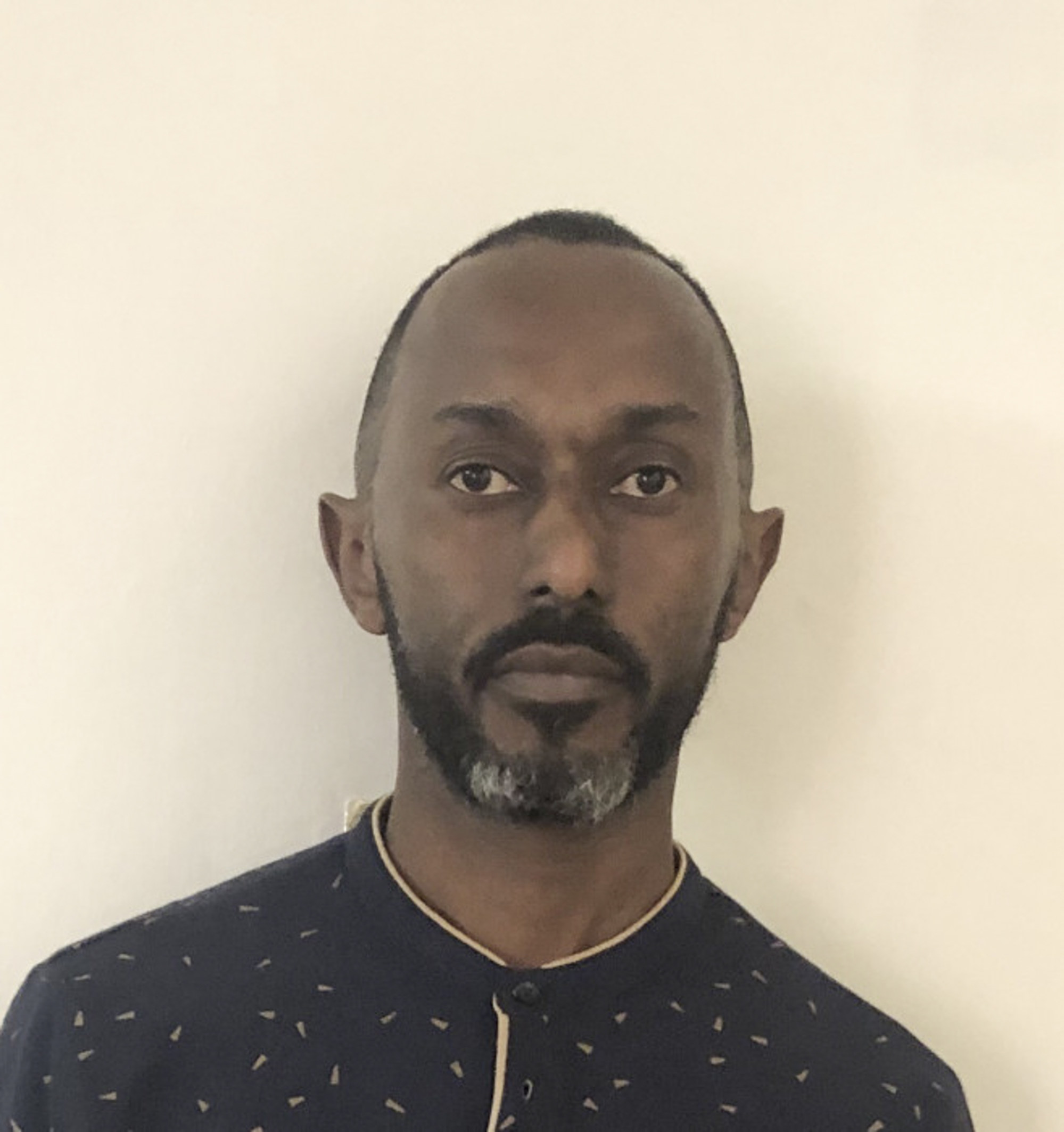 Over a hot dawa, Kenya's favourite honey-ginger drink, Mwau, with his calm demeanour and quiet elegance, silver rings studding his fingers, describes his decision to quit a "soul-crushing" corporate banking career in the mid-2010s to try something new. "I've always been enamoured by the outdoors," he says, "and I wanted to explore this kind of self-sufficiency."
The learning curve for breaking into small-scale farming was steep. "The brokers screwed me over," he says. "They have their own networks, and would communicate with one another, saying, 'Don't go to that guy's farm until his produce is almost rotten'." Pushed to the brink, Mwau recalls selling tomatoes for as little as five shillings a kilogram, a quarter of the normal market rate. "It was demoralising."
Selling at that price doesn't even cover the cost of seeds, he says, let alone upfront investments for piping and a small dam for irrigation. But Mwau understands that brokers are merely trying to game a broken, unregulated system. They have to constantly move perishable produce despite unpredictable road conditions and volatile prices (tomatoes being the worst, fluctuating between five and 20 shillings per kilogram each day). Before Twiga, there was no option but to grin and bear it.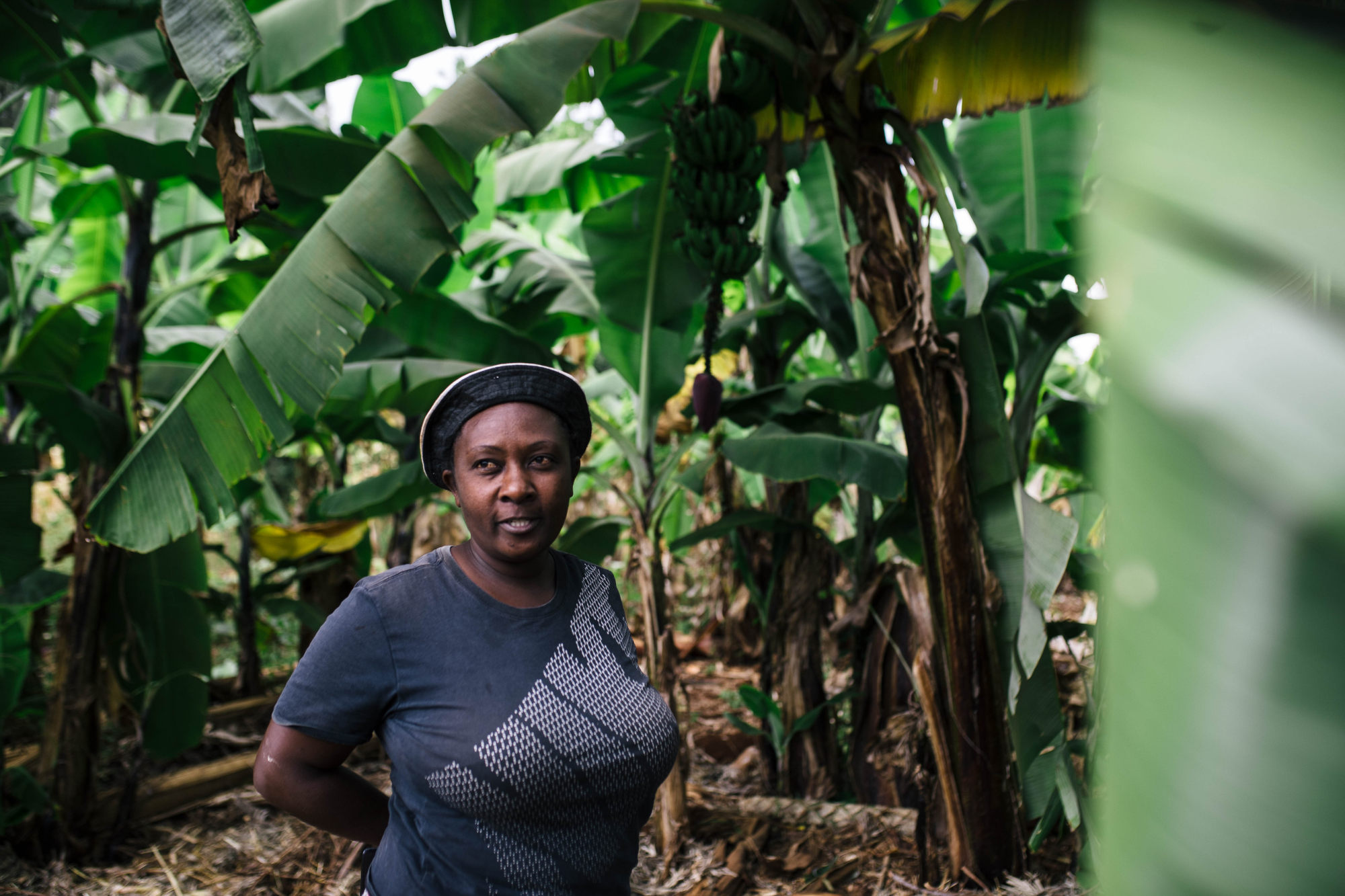 In 2017, having experienced these challenges first-hand, Mwau became head of design at Twiga, where he developed support services for farmers to help them increase sales. In the past, Mwau had believed that competence was the greatest limitation in Kenya's farming gap. But now he was getting his hands dirty in the back-end matters of business: dealing with funding, working out kinks in supply and demand – all against the backdrop of serious structural problems within Kenya's agricultural industry.
"If the government worked correctly," says Mwau, "we wouldn't need Twiga."
In late 2018, Mwau felt the time was right to fully commit to his own start-up – Sultan Green, an agronomy company dedicated to democratising safe food production. It focuses on the implementation of rigorous value chain analytics to monitor pesticide and water use – serious issues in Kenya. And it would be built upon Chinese tech.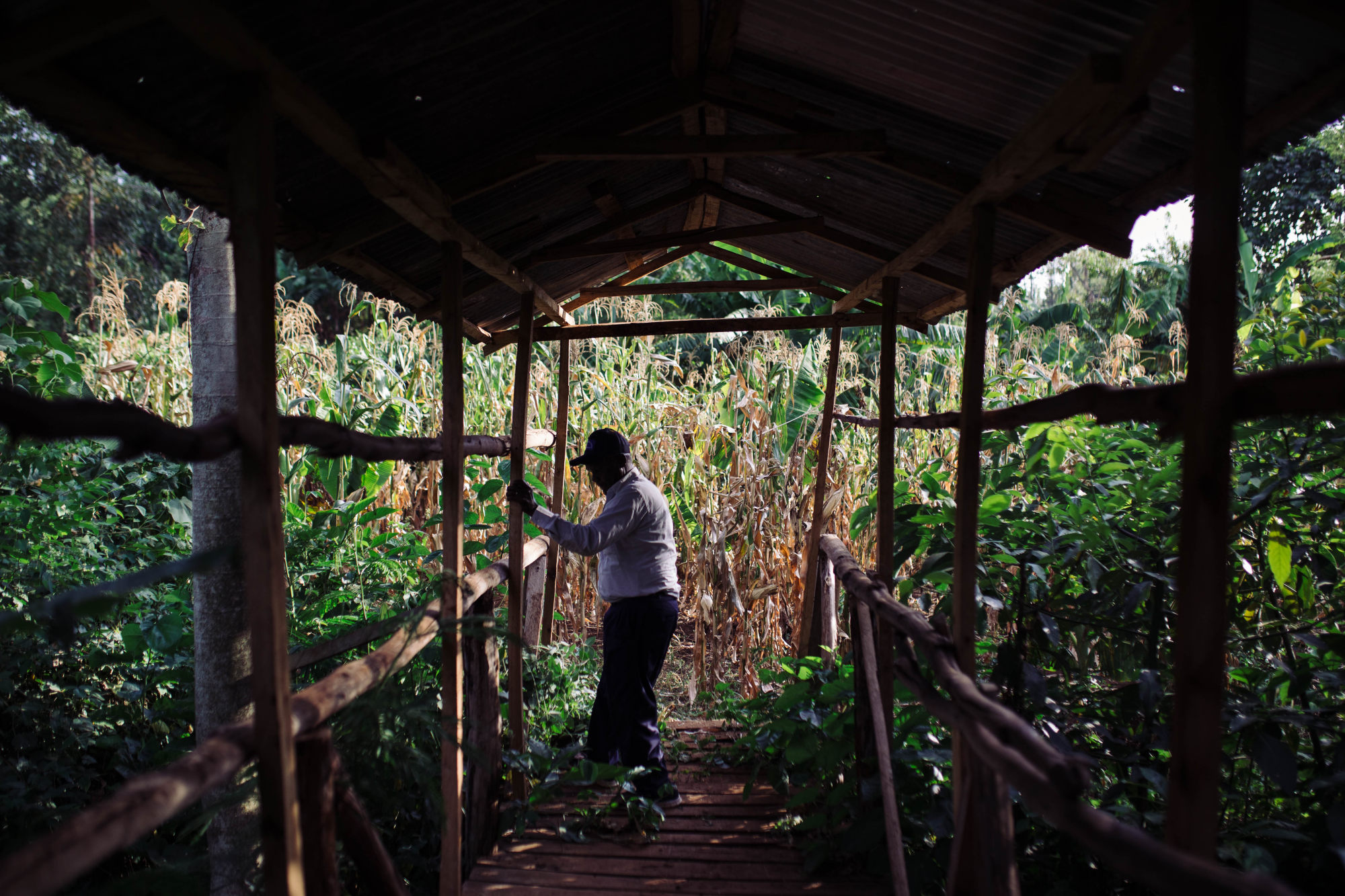 Timelines aside, China and Kenya's development journeys are not dissimilar. Both were largely catering to a rural, migrant demographic, many of whom lived hand to mouth, and had specific communication needs. China's economic inertia following the Cultural Revolution had suppressed knowledge, innovation and artistry. To become a serious international competitor in tech, Huawei contracted IBM for technology training. Today, Huawei claims to serve more than three billion people globally and is China's biggest innovator.
Kenya's digital wave, too, is fuelled by issues of poverty, high unemployment and a persisting gap between infrastructural needs and on-the-ground realities, despite massive investments by China, Japan and other countries. Huawei and Tecno have played major roles in promoting accessibility by distributing a specific type of phone. Mukungi's inexpensive Itel, for instance.
Understandably, the brokers have not been pleased by such developments.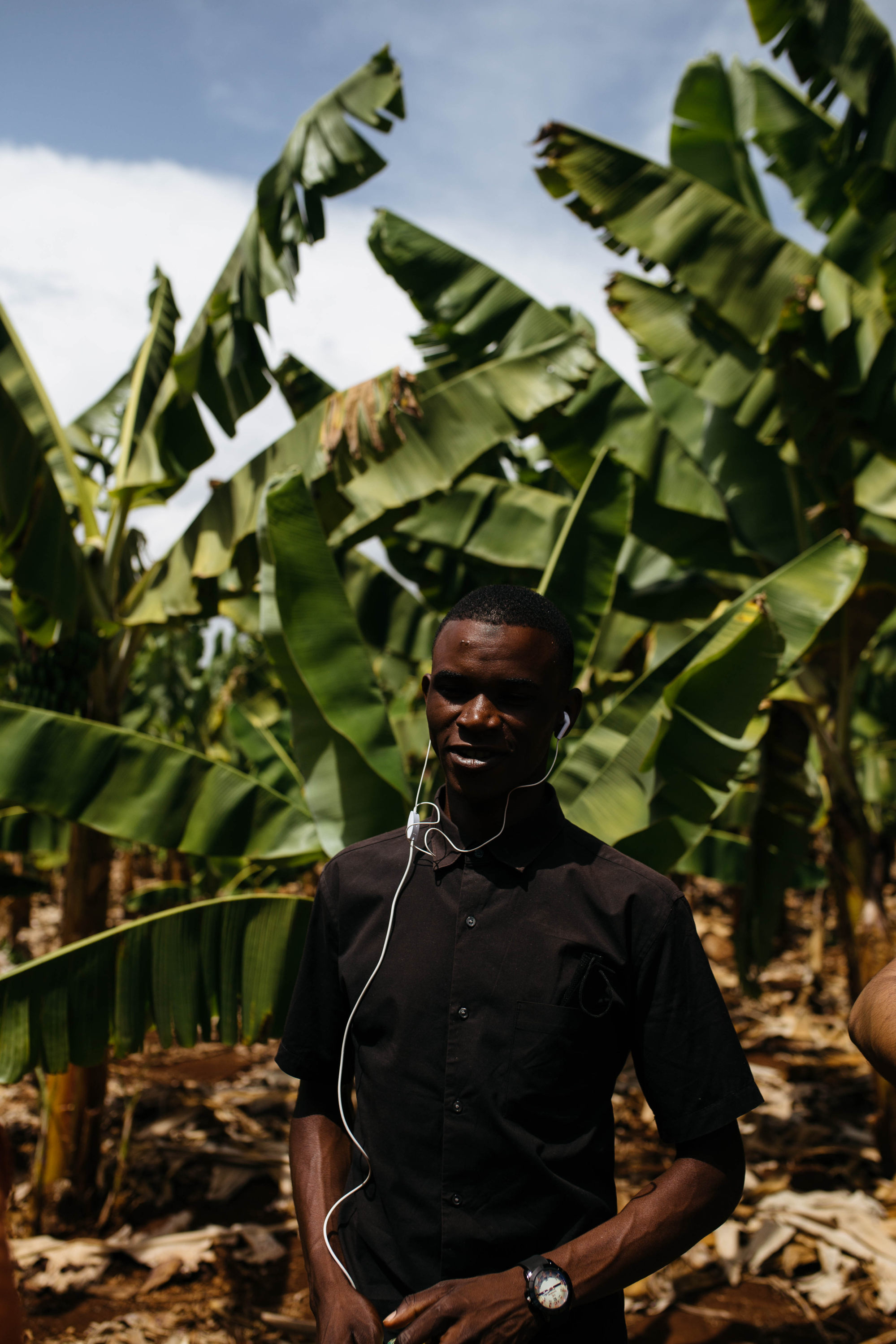 Across agrarian Kenya, brokers have been known to make outrageous margins, which can at times drive farmers into bankruptcy. Informal cartel markets, ubiquitous throughout Nairobi, lack quality control and are unreliable sources, with slums considered particularly risky places in which to operate. But Twiga did not discriminate. Before the company had enough money for trucks, it had tuk-tuks criss-crossing the city, all loaded up with bananas from farms such as Mukungi's.
"It was great unintentional marketing," says Mwau. In 2018, Twiga was working with 3,000 smallholder farms across Kenya. At the company's peak, a year later, it had contracts with more than 17,000 farmers, and to deliver that service, it also relied on telecommunications and operating systems that local firms were simply not able to provide.
"Chinese companies make the technology accessible," says Peter Njonjo, a co-founder and the CEO of Twiga Foods.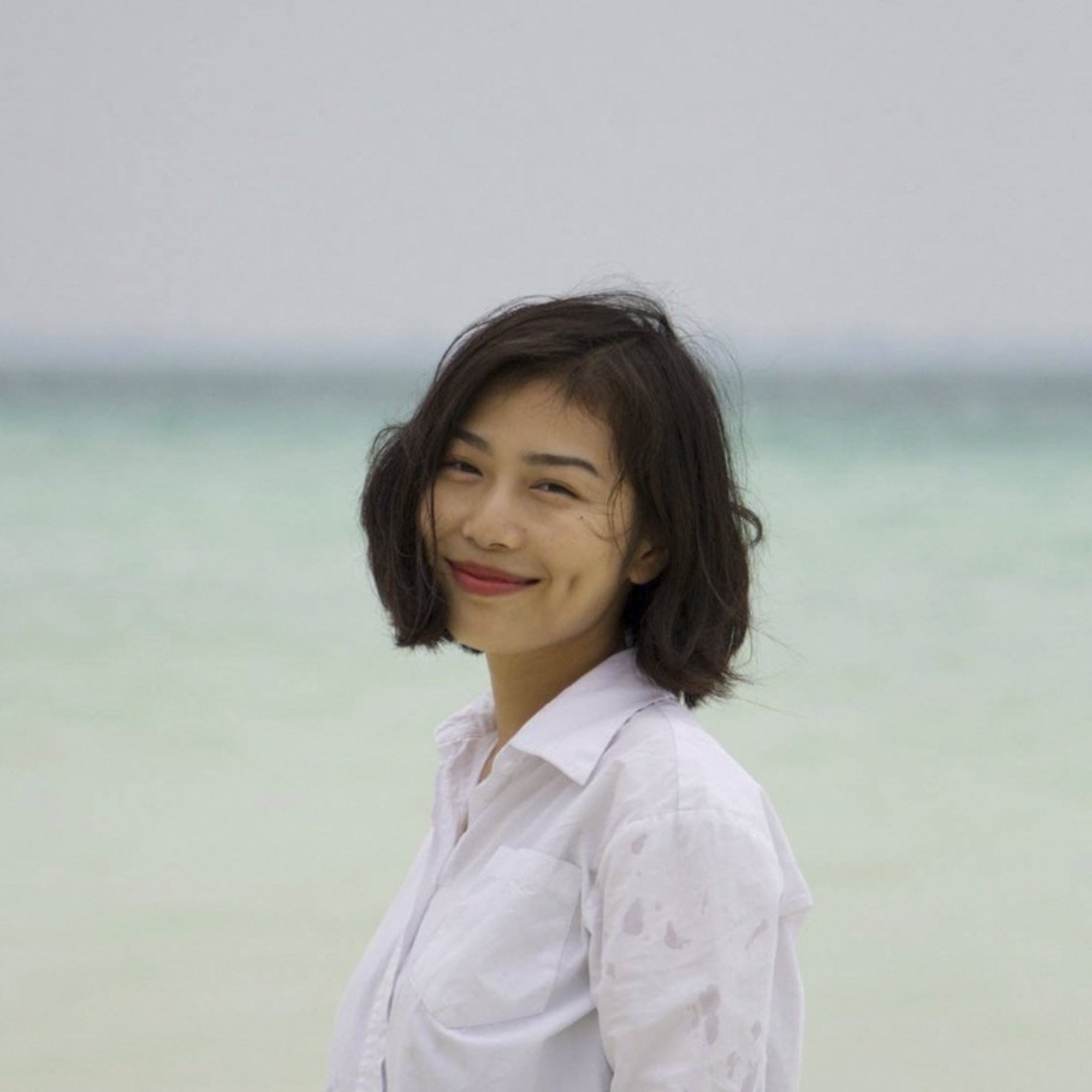 April Long, a 30-something from China sporting a smart bobbed haircut, is a co-founder of Pyxis, a Nairobi-based cross-border payment start-up. It focuses on facilitating payouts between China and Africa, a niche that arose with the migration of Chinese people to Africa under Xi Jinping's Belt and Road Initiative, launched in 2013.
Despite the differences in China and Kenya's markets, the latter of which Long describes as "exceedingly open" in comparison to the mainland, China has been Africa's biggest trading partner since 2009.
"When talking about digitisation in Africa, technology is not about 5G or hi-tech," says Long, who has lived in Kenya since 2015. "Technology is everywhere, but it's not very advanced. M-Pesa uses basic SIM technology, not artificial intelligence. There generally isn't even the hardware or data for that level of sophistication."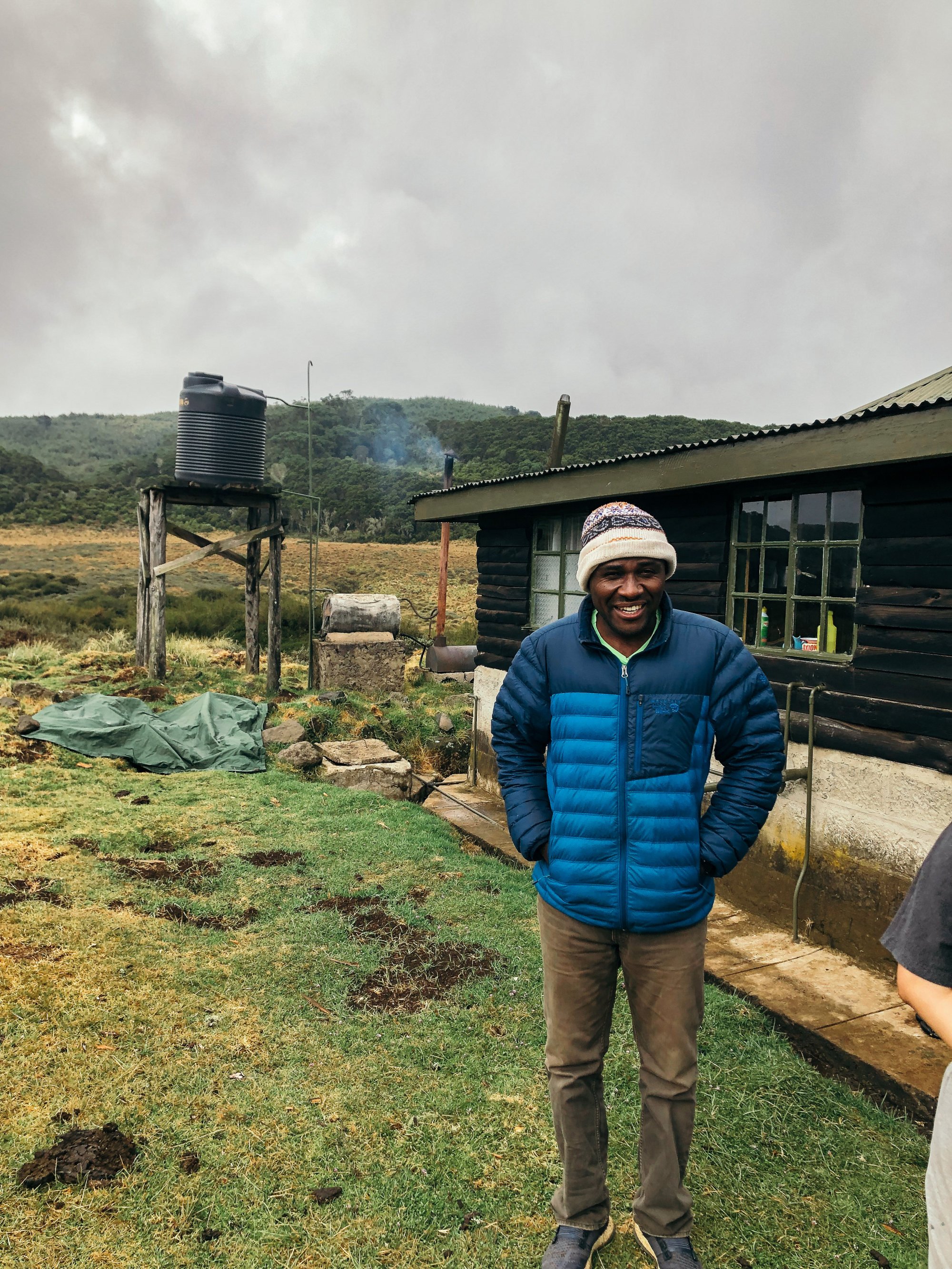 As Twiga gained prestige and attention not only across Kenya but also among Western investors, the momentum began to shift goals and strategies on the ground. This happens to many start-ups that make it big, and Twiga was no exception.
"Investment pressure was enough to sway Twiga from their original intent," says Anderson Riungu, founder of simplePOS, a Kenyan app aimed at modernising dukas (small village shops) by digitising sales records, which helps secure bank loans and stimulus from the government, and also facilitates direct ordering from partner distributors. "Almost every start-up I've known that's run by a mzungu [white person] works to increase their investor value, rather than abiding by their mandate."
Twiga has raised US$157.1 million over 19 funding rounds, but in the early days, Brooke was emotionally invested in the farmers he worked with. Mwau recounts times where Brooke caught wind of issues individual farmers were dealing with and "wanted to drop every­thing and rush out into the field. 'We've got to help them,' he'd say."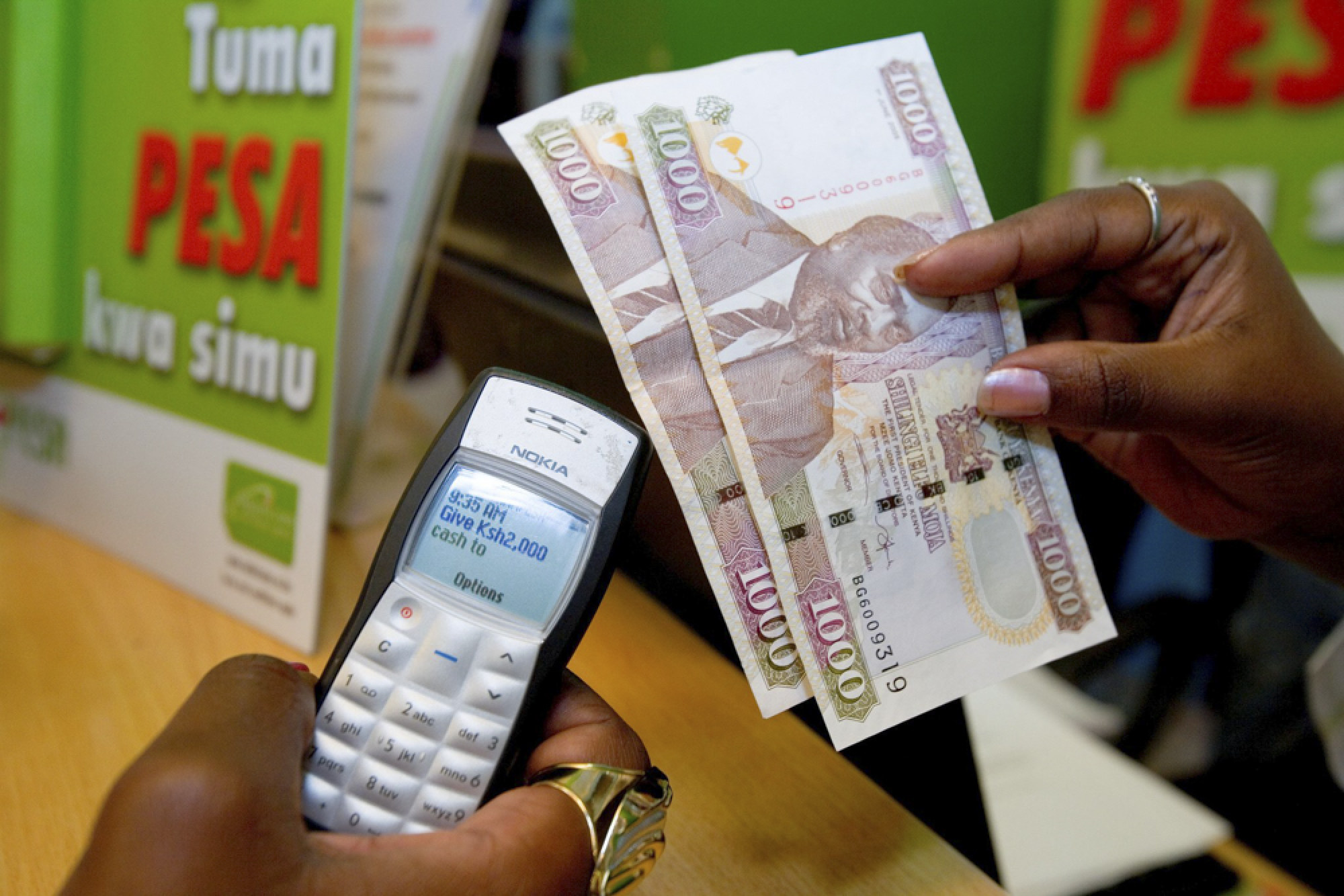 Now with some distance from his former employer, Mwau still believes that Twiga brings positive change and can improve, despite having strayed from its original narrative. "I still really respect what they do," he says. "They have to make decisions within the confines of running a viable business."
Start-ups and companies have to decide the kind of problem they want to solve, says Njonjo. "To begin with, we wanted to source as much as possible from smallholder farmers. But maintaining a certain standard of traceability and quality was not possible. Now, we work with certain good farmers and give them a lot more support for scaling in terms of financing and physical assets like fertilisers."
Continuing to scale in the same way as before would have required public financing, says Njonjo. "Since we're privately funded, we had to make do with the financing we had." To this end, Twiga also opted to go Chinese for all the machinery required for its back-end processes. "When it comes to things like sorting and grading for tomatoes, hi-tech equipment is required," says Njonjo.
The grading equipment, used to sort tomatoes by size and quality, is currently on its way from Reemoon International, a Jiangxi province-based company focused on manufacturing industrial fruit and vegetable electronic sorting machines. It will allow Twiga to manage and ship everything from its own facilities.
"We asked around for what has really worked for large farmers in South Africa to calculate the optimal cost of ownership," says Njonjo. "In terms of both quality and price, we opted for Chinese brands."
Muthike Mbaaru Njegi, 74, has managed Patel Farms in Baricho since 2013. He waves his phone around as he speaks, a cheerful ringtone periodically punctuating the drowsy heat.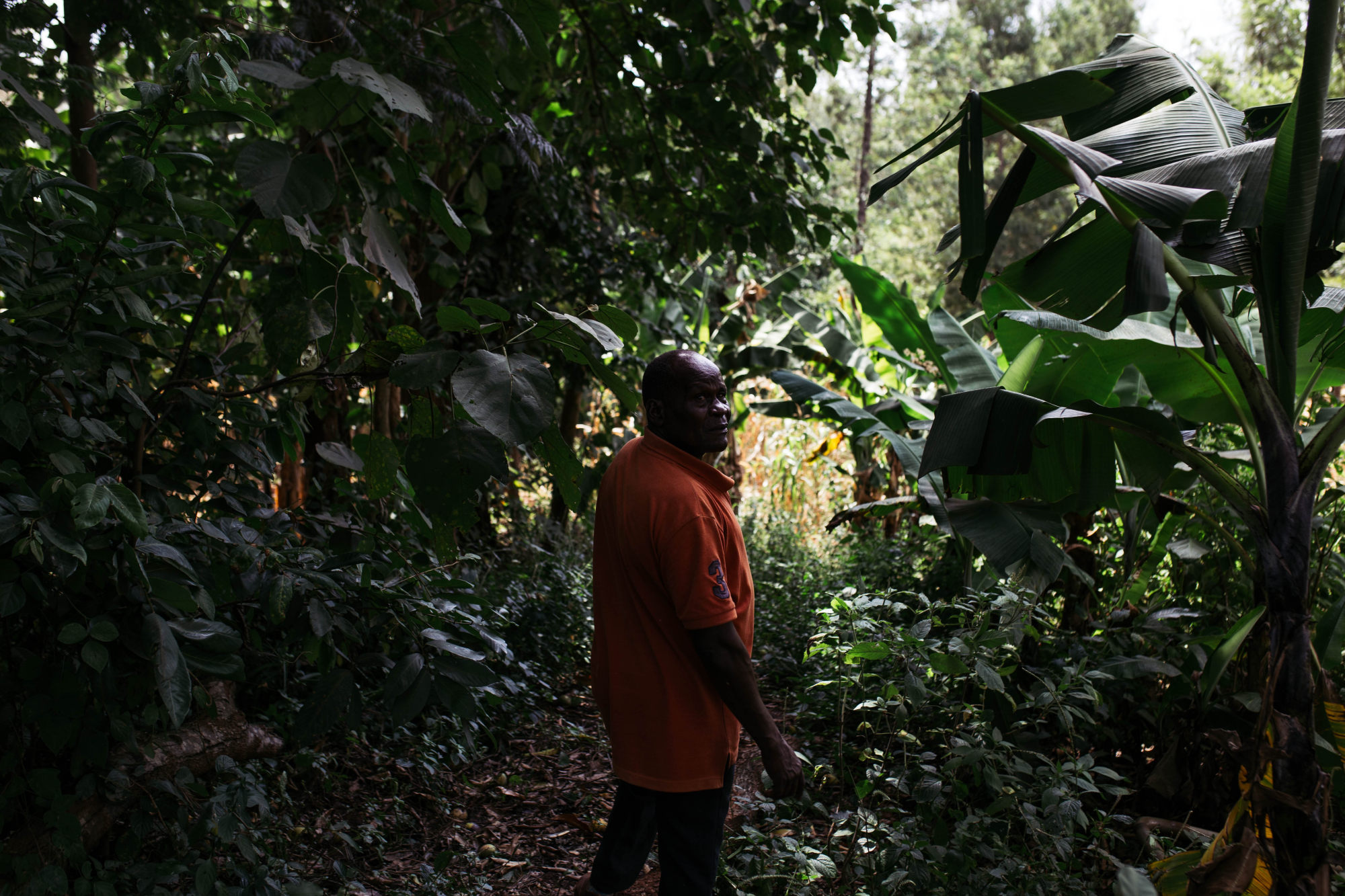 He is a man in demand. The six-acre banana farm was established just a year before Twiga; there are plans to develop three additional acres. Working with Twiga has proved fruitful for Patel Farms and other similar, efficient small-scale operations with good track records for supplying quality produce.
Since 2020, the price of bananas has dropped from 18 to 20 shillings per kilogram to 12, according to Njegi. "If another company comes around with better prices than Twiga, I'll switch. But at the moment there's nothing."
Other players in the supply chain that have benefited from Twiga's involvement include mama mbogas ("mother of vegetables" in Swahili), crucial figures in Kenya's informal economy. These ladies can be seen lining most street corners, their avocados, tomatoes, papayas and mangoes set up in neat rows or balanced on plywood shelves. Since Twiga came along and stabilised their produce sources, fewer mamas have to wake in the small hours in preparation for a day's hawking. They also get paid daily, and cash flow is key in any informal market.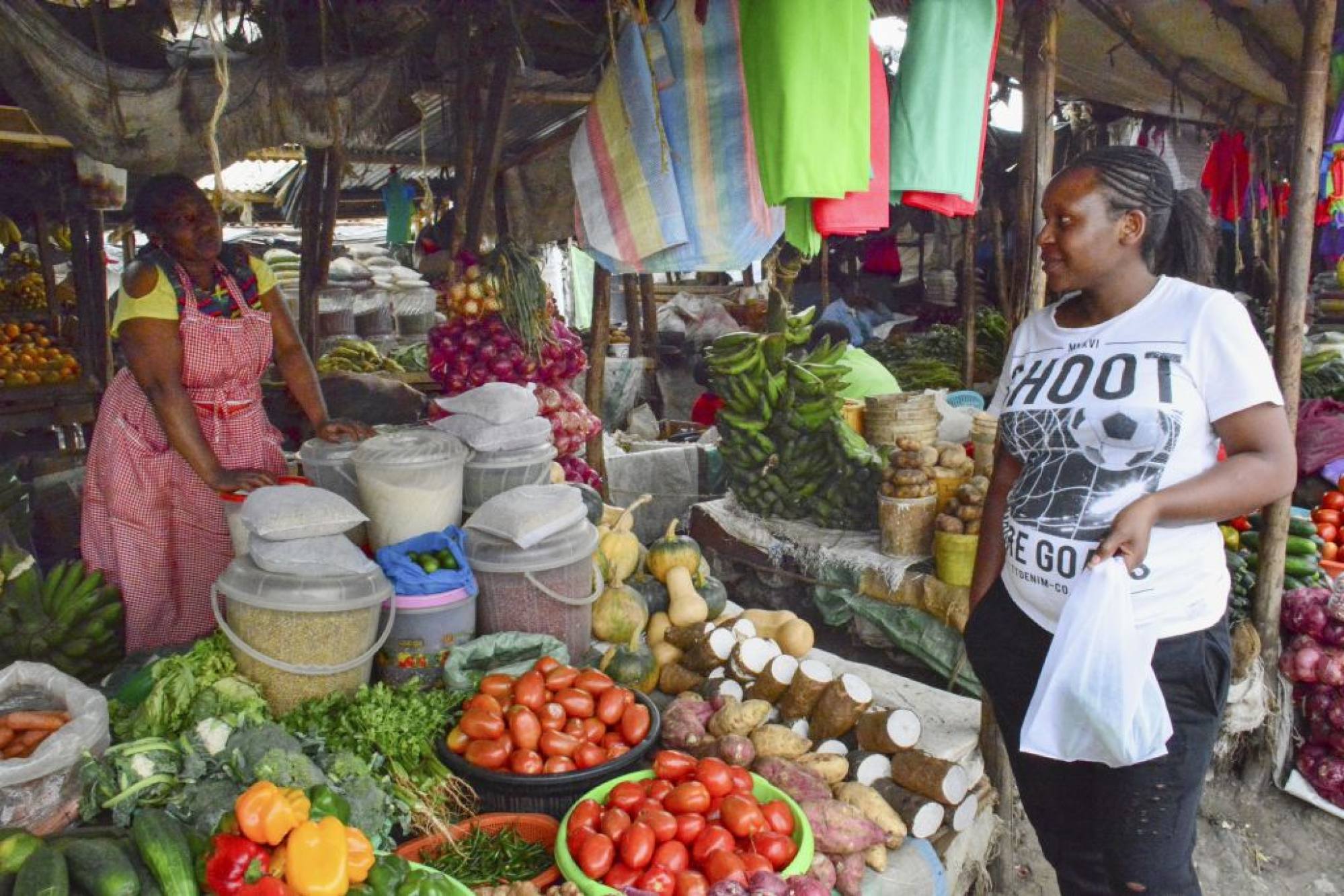 But stragglers have fallen by the wayside as the profit motive has asserted itself. In 2019, Twiga's collection centres in Baricho, neighbouring Kerugoya town, and elsewhere, which had been a point of pride for the company, were closed down as they no longer made fiscal sense. "The short-term shock was a blow to many," admits Mwau. The engagement programmes he once designed to train farmers on best practices and compensate them for improving their crops disappeared as Twiga changed course. "If I'm being honest, the process of helping a farmer increase his yield can take up to four years to happen." That was time Twiga didn't feel it could spare in its rush to get quality produce out to customers in a reliable, consistent manner.
Abdul left his role as a Twiga scout after a year. With a stipend of less than 30,000 shillings a month, the reward for aggregating farmers was not worth his effort. He opted to hustle instead and says he is open to new opportunities, possibly in Nairobi.
Mukungi lost interest in growing bananas when Twiga abruptly stopped working with him in 2019. He had no say in the matter – and few options. Besides falling back onto the broker system (he now works with five brokers to sell his tomatoes and pumpkins), he sells his French beans to Island Canas, a canning factory, for about 35,000 shillings per annual crop. The beans are undervalued, he says, but he is wary of breaking his contract for a better deal. He has not heard of any farmer being prosecuted for breaking a contract, but the risk remains.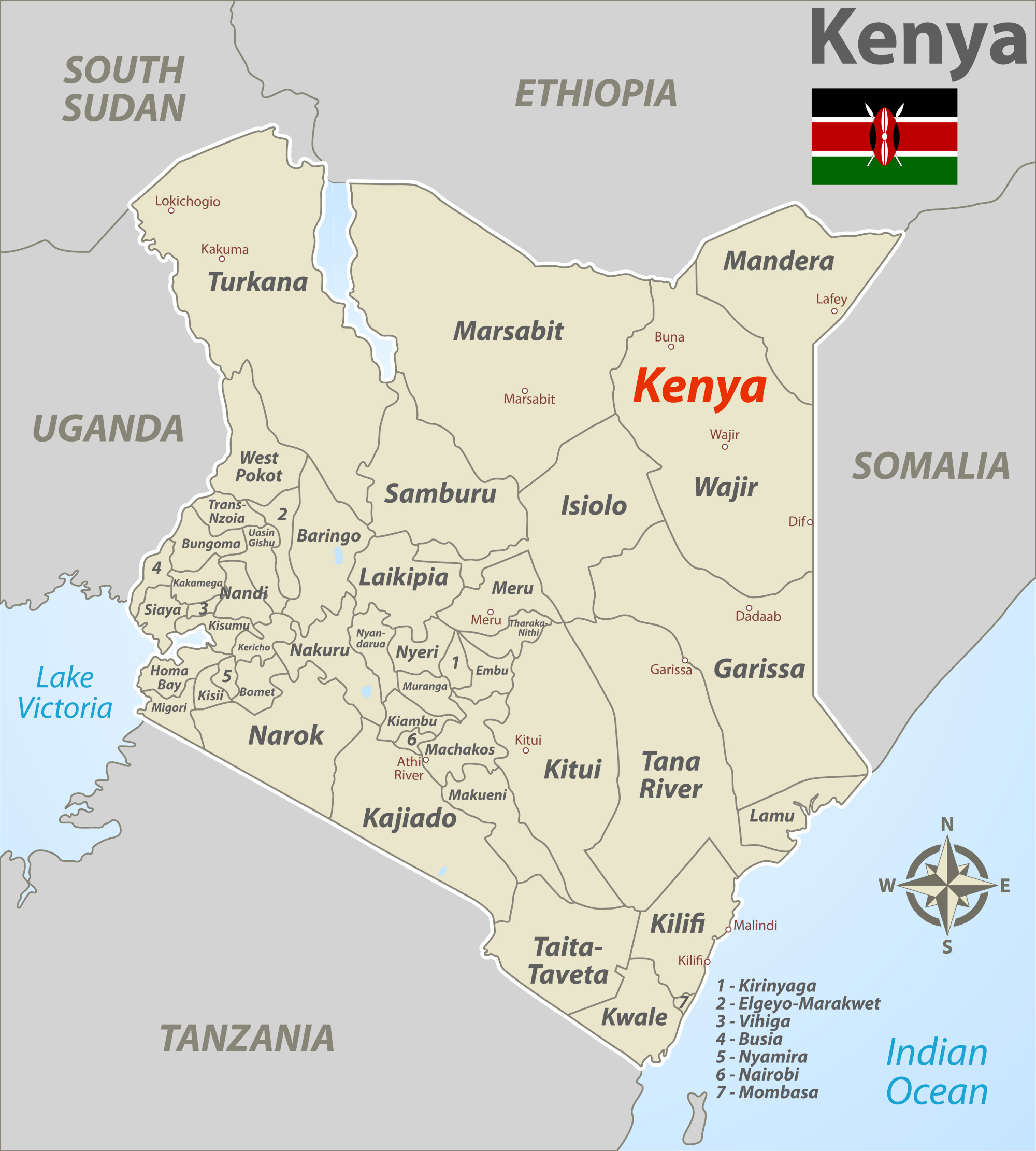 Mukungi shrugs at the idea of returning to do business with Twiga, still clutching his Itel phone, whether for comfort or out of necessity. "There are no hard feelings," he says. "It's all about the price."