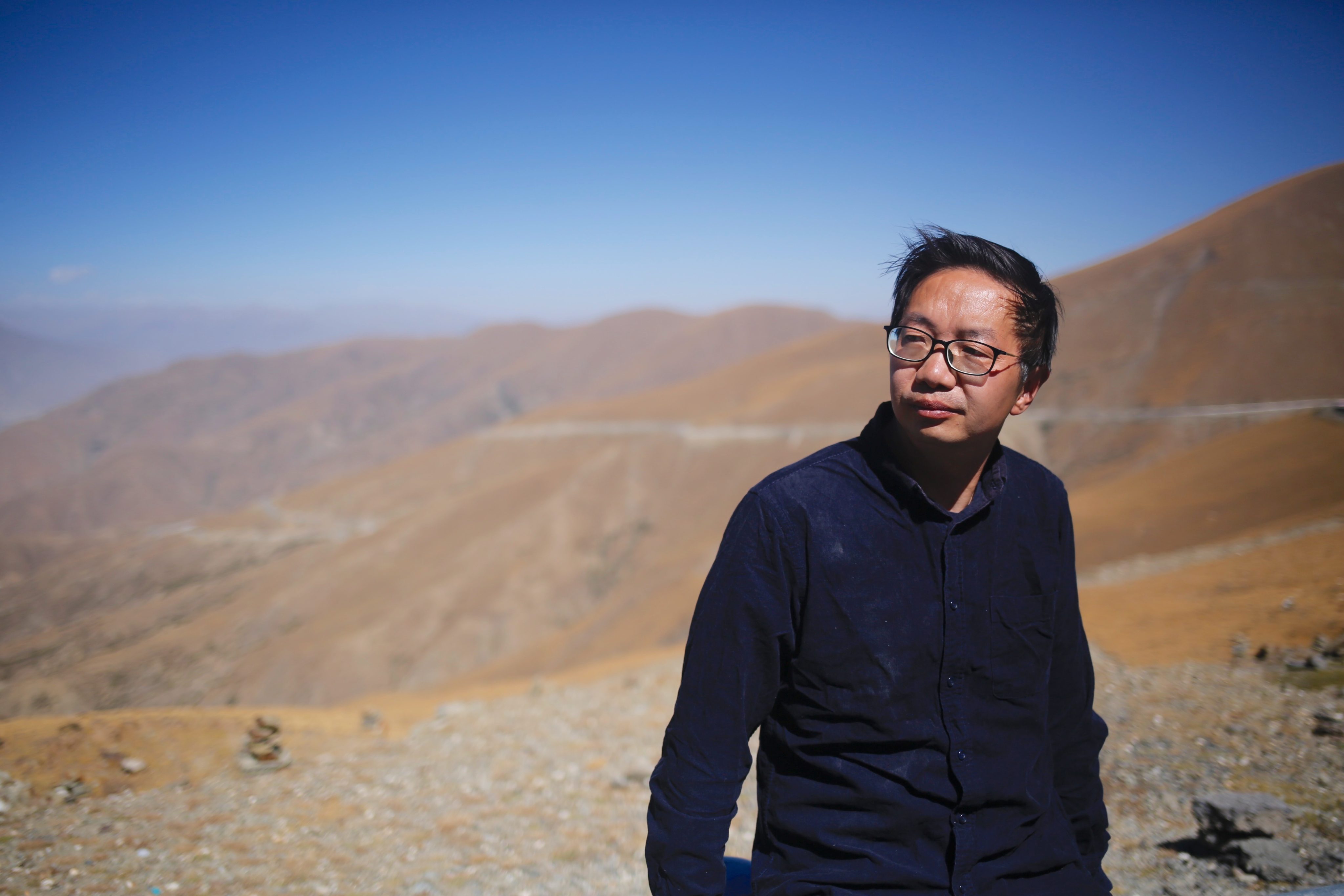 Photos of China's vast Inner Mongolia region, and how global capitalism has made inroads, captured by native who finally woke up to his homeland's beauty
Photography
Hohhot-born Li Wei left Inner Mongolia for Beijing in the mid-1990s, returning more than a decade later with the honed eye of an experienced photographer
The realm "beyond the wall" has long been a place of mystery and trepidation in the Chinese imagination. The steppe has incubated hostile forces since records began. Two millennia ago it was Xiongnu raiding parties that plagued the Han dynasty; a thousand years later Genghis Khan's hordes appeared on the horizon and preceded to vanquish a cultural golden era, the Southern Song.
As China watcher M.A. Aldrich, author of Ulaanbaatar Beyond Water and Grass (2017), explains from his home in Taiwan, "It was the Mongolians who first incorporated China into their empire rather than vice versa."
The succeeding Ming dynasty re-established Mongol and Chinese domains roughly separated along the lines of the Great Wall, a division that lasted until another foreign-ruled dynasty assumed the Dragon Throne in 1644, the Qing.
The Manchu royals incrementally brought the tribes of Greater Mongolia into the imperial fold over a century of conquest and allegiances. This made uneasy subjects of the Mongols, and other minorities, with ramifications that echo in our own time, most recently in 2020, when curriculum reform imposed on schools aimed to "transition the language of instruction from Mongolian to Mandarin", leading to protests throughout ethnic-minority communities scattered across northern China.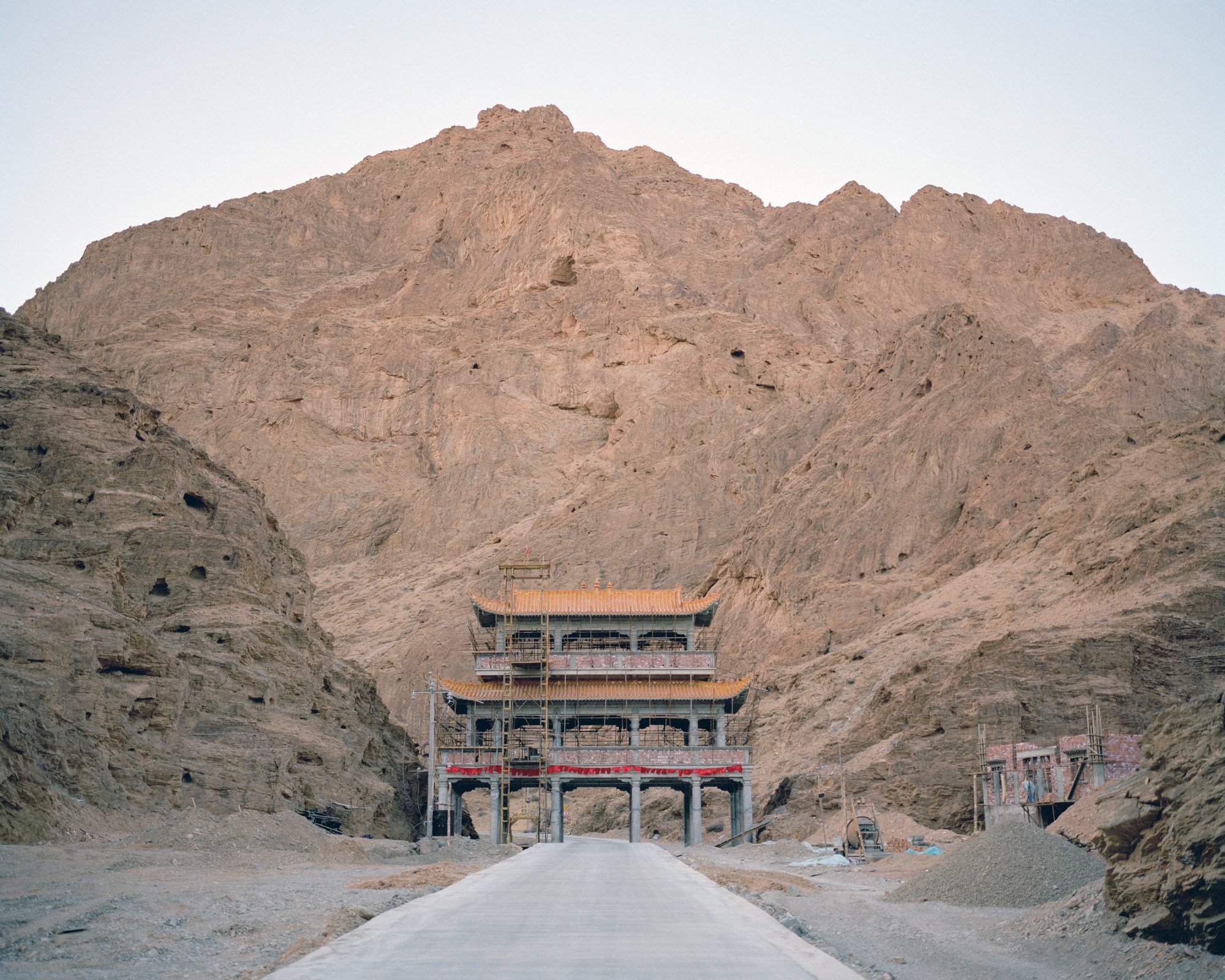 Shaped like a half-moon cupping the underbelly of what mainland Chinese still term "Outer Mongolia" the Inner Mongolia autonomous region is a swathe of steppe real estate retained by the Chinese state after the convoluted wars and revolutions of the early 20th century.
As Aldrich puts it, "When the Qing collapsed in 1911, the tribes in Outer Mongolia opted to become a sovereign state, which really didn't take its final shape until 1921 with the assistance of the Soviet Army. The tribes in Inner Mongolia felt that their interests were better served by joining the Republic of China. The crooked boundary was the practical result of these decisions."
Inner Mongolia was demarcated the first "autonomous region" of New China in 1947, two years before Mao Zedong formally proclaimed the People's Republic of China in Beijing. From the outset, the Chinese Communist Party promised to forge a multicultural, multi-ethnic republic, although just how "autonomous" Chinese Mongolia remains today is debatable.
As journalist James Griffiths writes in his book Speak Not: Empire, Identity and the Politics of Language (2021), contemporary China "seeks to unify and homogenise the population in order to stamp out any suggestion of separatism".
But Inner Mongolia remains an atypical province. For a start, it is empty by the standards of populous East Asia. The third largest administrative division in the People's Republic, it covers an area comparable to France and Spain combined, yet it is home to fewer people than the Shanghai municipality.
Han Chinese
dominate but ethnic Mongols make up about 17 per cent of the total population. Communities of Mongolic Daur people, Muslim Hui and even some Manchu dot a tract of land that stretches from the frozen forests of Manchuria to the sand dunes of the Gobi Desert, with vast grasslands quilting the space between.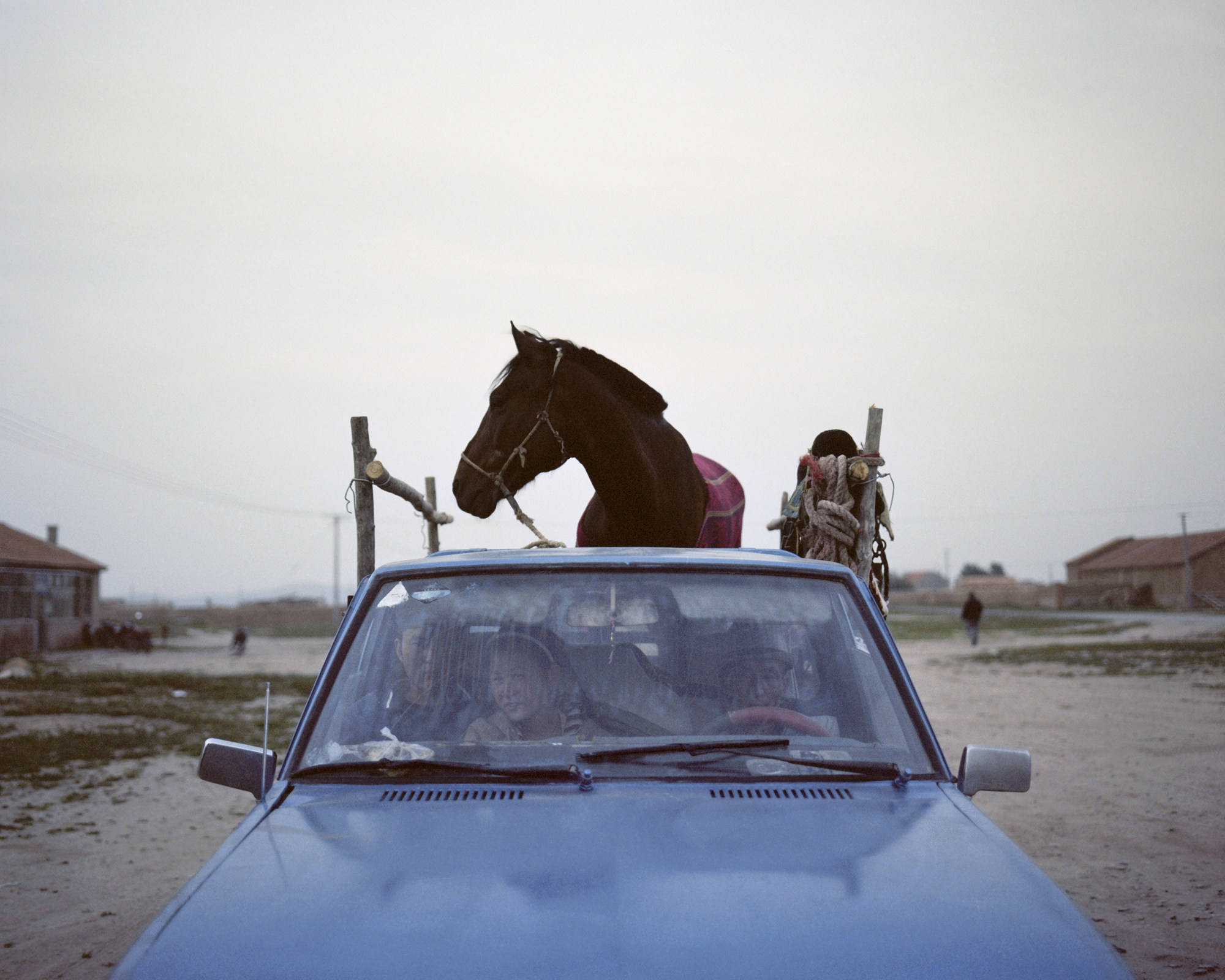 The native fauna is equally exotic, as Beijing-based conservationist Terry Townshend explains via email: "Pallas's cat and corsac fox are found on the grasslands. And there are lynx and bears in the forest stretching all the way to the tiger habitats in Jilin."
Despite such natural wealth, Inner Mongolia remains poor. Few mainlanders, beyond those employed in the coal industry, move there to work. Agriculture remains piecemeal, as was discovered during the Great Leap Forward (1958-62), when planting crops on the prairie merely grew the desert, exacerbating the sandstorms
that can blanket distant Seoul
, in South Korea, in dust when conditions are right.
If anything, human traffic has followed the exit lane since economic reforms in the 1980s freed people to pursue their own destinies. Attracted to the neon lights of cities such as Beijing and Tianjin the young and aspirational have drifted away, especially the predominantly urban Han Chinese.
Hohhot-born photographer Li Wei was no exception. "I enrolled in the Communication University of China in 1997," he says, of earning a coveted place in the Beijing institution, where he majored in communication engineering.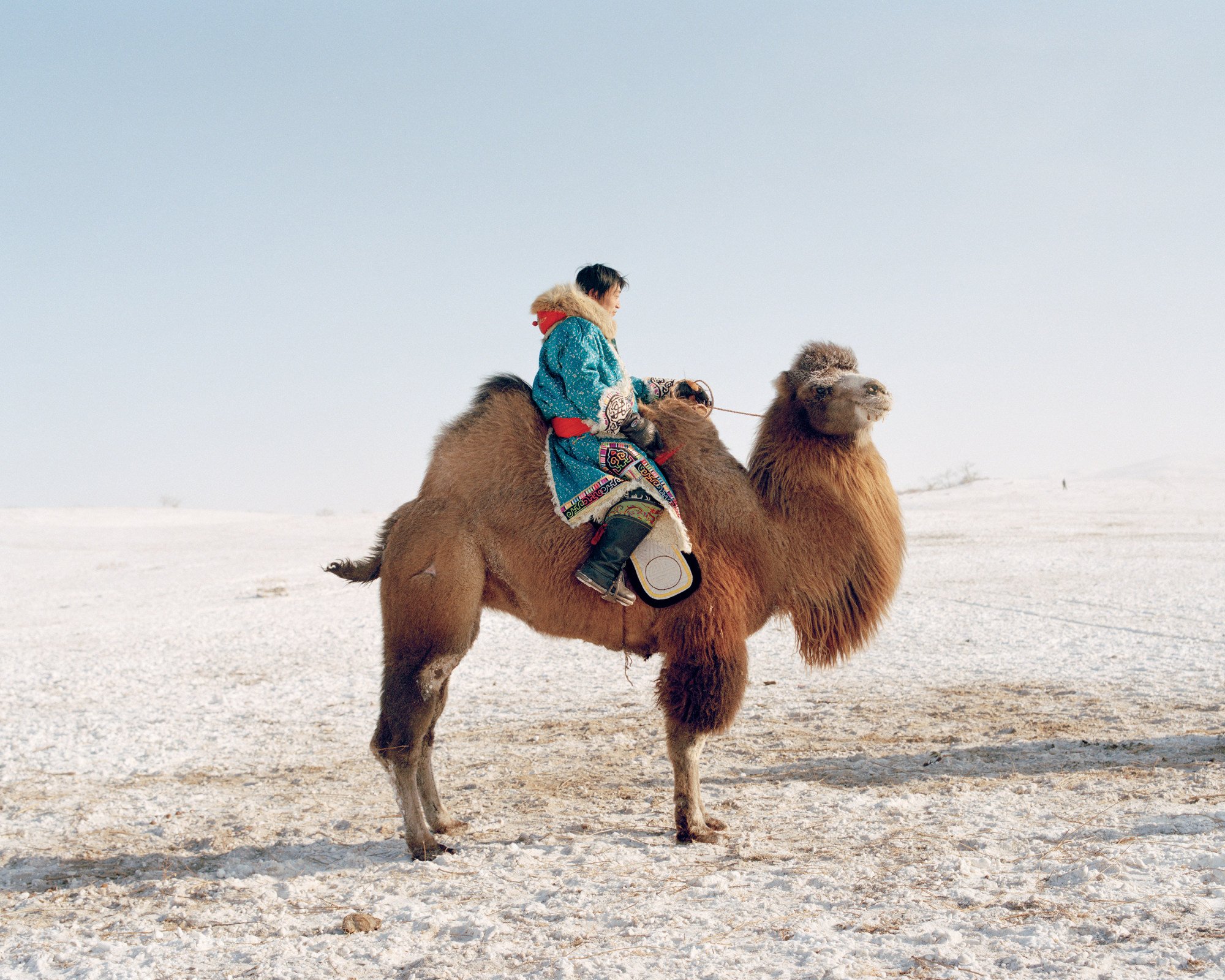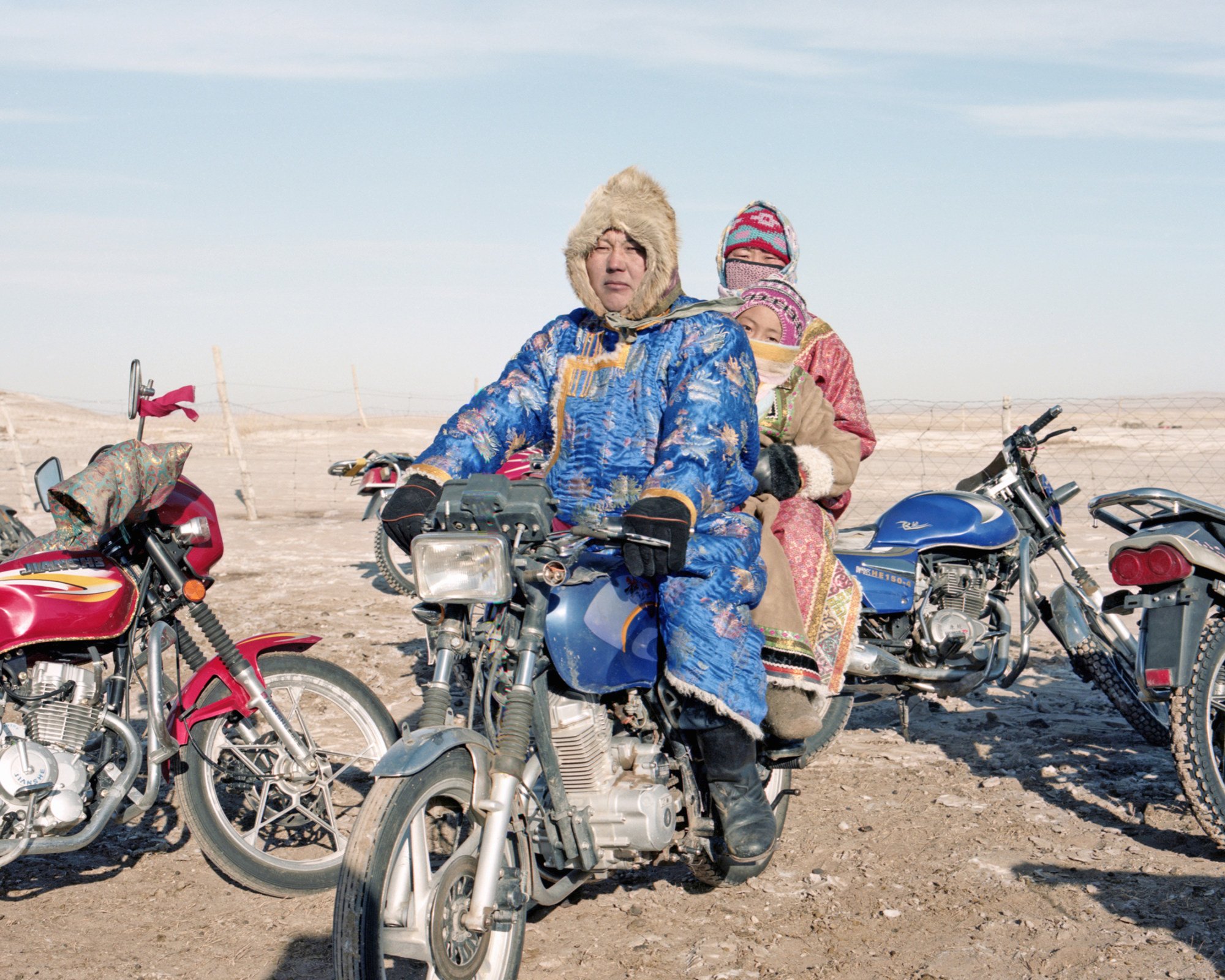 Arriving at the leafy campus in Chaoyang district just as autumn began to colour the campus trees orange and red, the 19-year-old took his first steps in a metropolis he'd only ever seen on television. But the capital would become his home. "After graduating, I stayed on like my friends. I've lived here ever since," he says.
Li's youth in Inner Mongolia was by his own admission "unremarkable". Born in 1976, the year Mao died and two years before Deng Xiaoping set in motion the policy of reform and opening up, Li says, "I grew up doing normal things urban kids of that time would do, playing badminton and football or reading books. China was still quite poor back then. I don't recall much of a relationship with nature, we didn't get out on the prairie often, even though it wasn't far away. There were Mongol and Hui communities in the city but if I'm honest, we didn't mix with them that much."
Though he was a creative student, Li didn't begin taking photographs until university, when he got hold of a cheap, domestically made Fenghuang (Phoenix) camera and began to experiment. "There was quite a creative culture on the campus," he says, "but the images I made weren't anything special, I didn't know any better so I spent all my spare time taking pictures, mostly city landscapes, tall buildings, that kind of thing."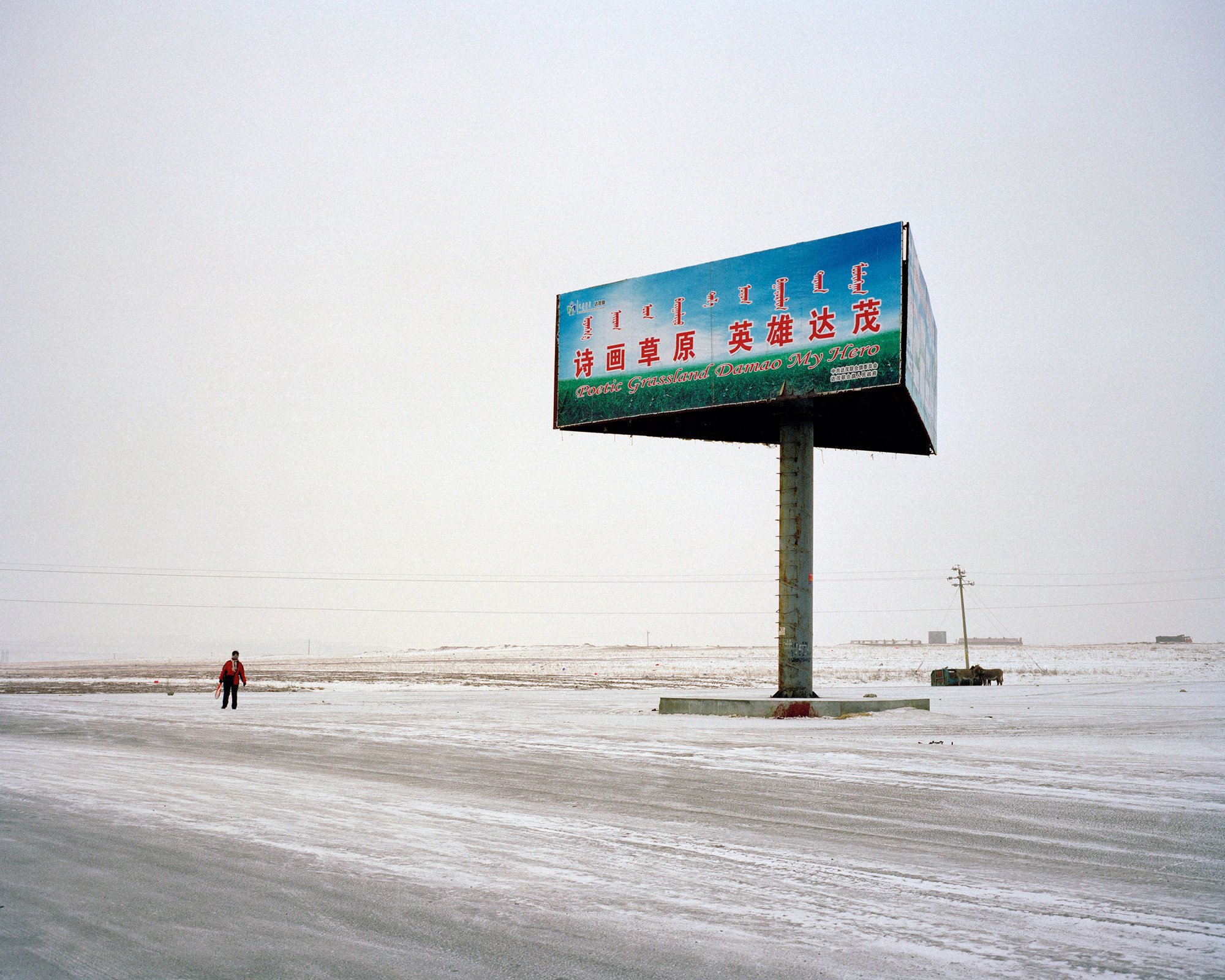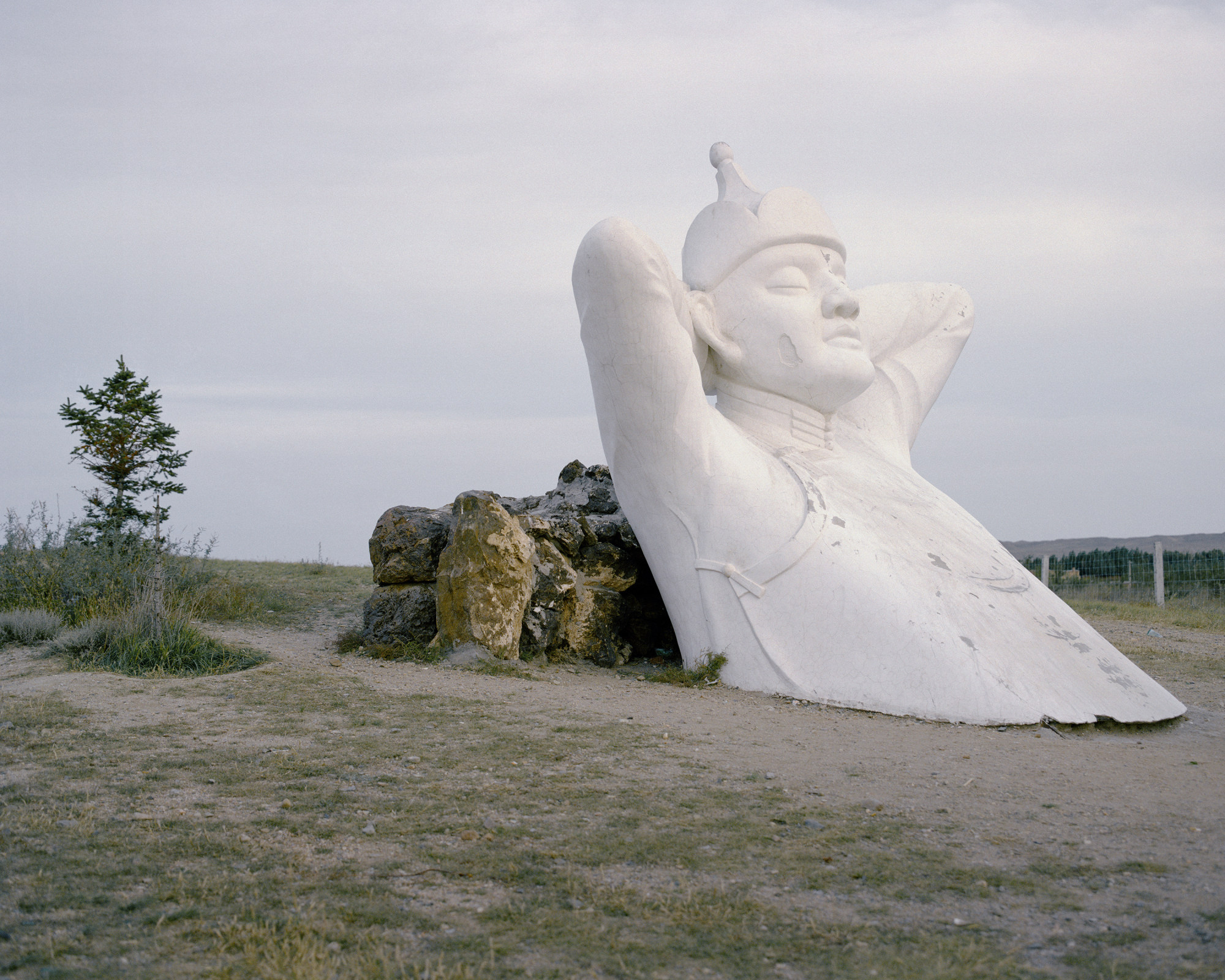 After graduating, Li joined the capital's burgeoning class of white-collar minions working in the fast-growing tech sector, testing software for a company that supplied equipment for television stations. "I worked there for six years," the bespectacled 45-year-old says from his home in Beijing's Haidian district, apparently amazed at himself for having stuck out an office job for so long.
"I left in 2007 and started working as a freelance photographer. I knew some editors and journalists who liked my work, and I got quite a few commissions. In 2008 I had enough money to buy a Japanese-made Mamiya RB67 camera."
By the Beijing Olympics that year, domestic media industries, like almost all sectors of society, were boom­ing across China, and Li was able to make a living. He would later work as a full-time photojournalist, but beyond the images he shot to pay the rent, the budding artist began to imagine what else he could do with his camera.
"I wanted to answer some personal questions," he says. And it would be in his home province in China's "deep north" that he would search for them.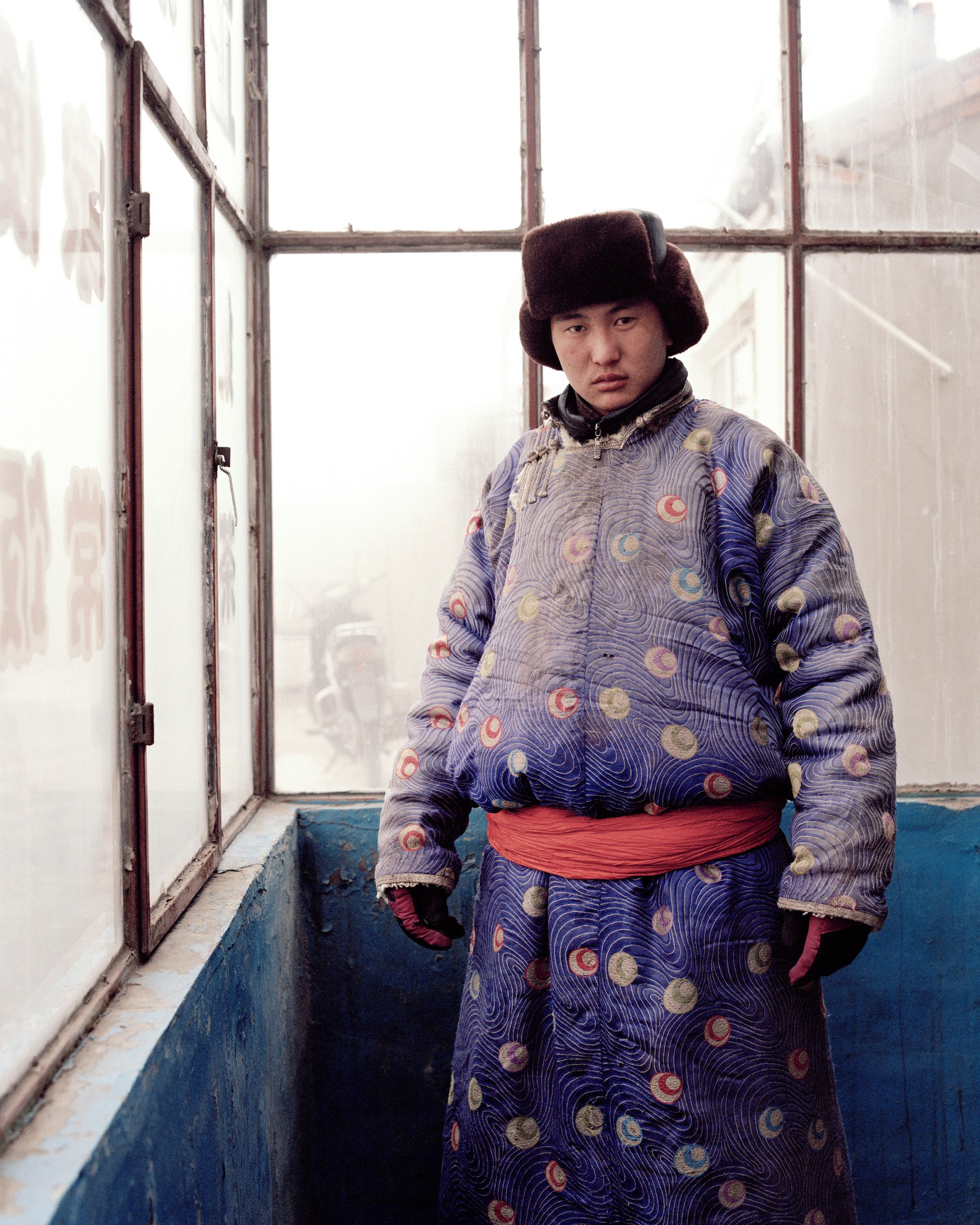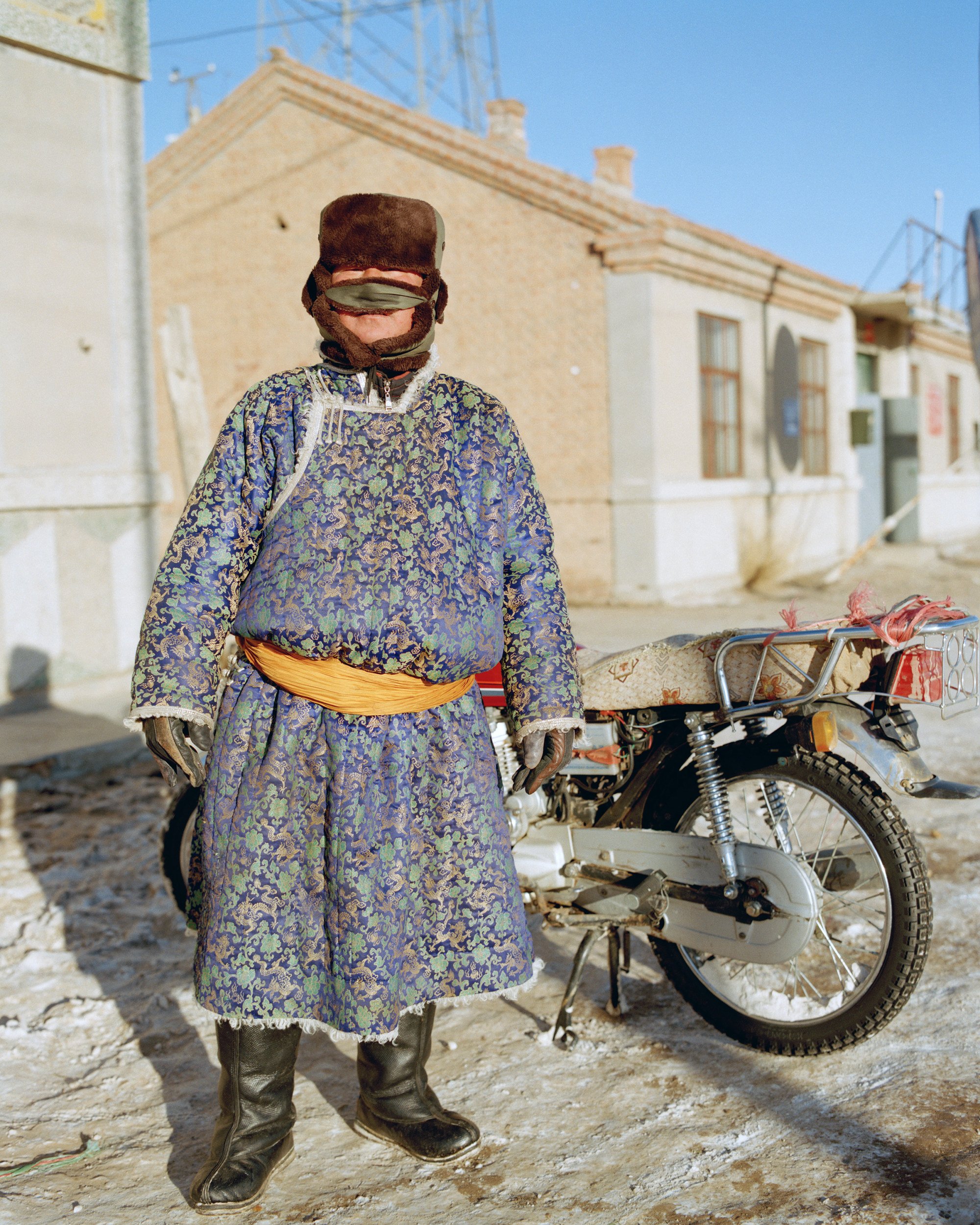 "I'd been away from home for over a decade. I'd only been back for traditional family gatherings like Spring Festival or Tomb Sweeping Day. People think of Inner Mongolia as quite exotic but when they asked me questions about the province, I couldn't answer any of them. I hadn't been anywhere beyond my family neighbourhood. I started to wonder who I was and where I'd come from."
Like many photographers who came of age in the reform era, including Hunanese artist Li Zhengde who shot a boyhood journey From the Zi River to the Yangtze, or Li Lin, who made a case study of the socialist commune Lonely Island where he'd grown up on the Yellow River, time spent away from home incubated a curiosity in the strange and little-documented lands of their genesis. Suddenly curious about the place he'd been keen to leave behind, in the winter of 2008, with the mercury dipping well below zero, Li Wei set off to reconcile this yearning.
"That was the first trip but in the past 10 years, I have returned dozens of times," he says, "staying for half a month or even a month at a time."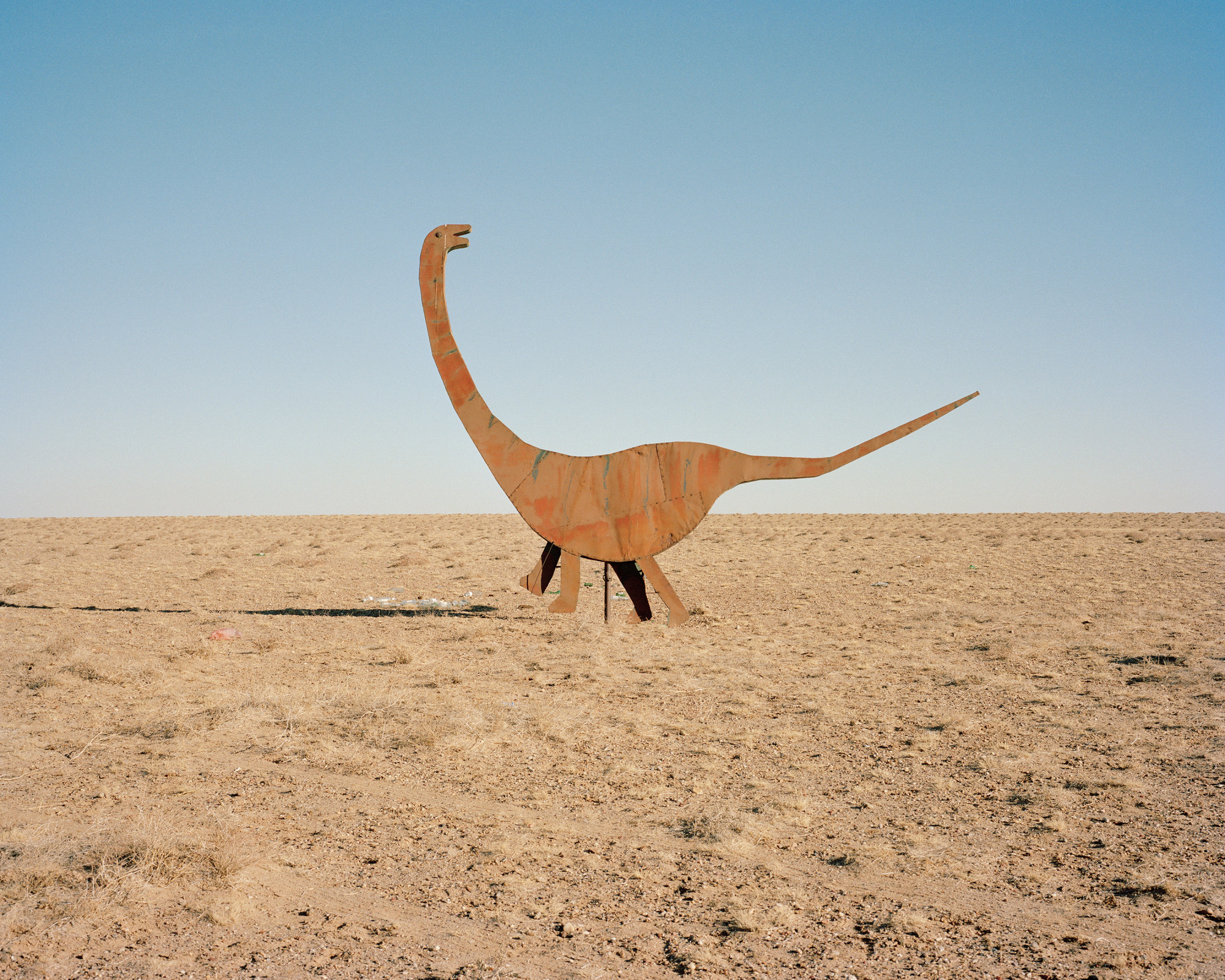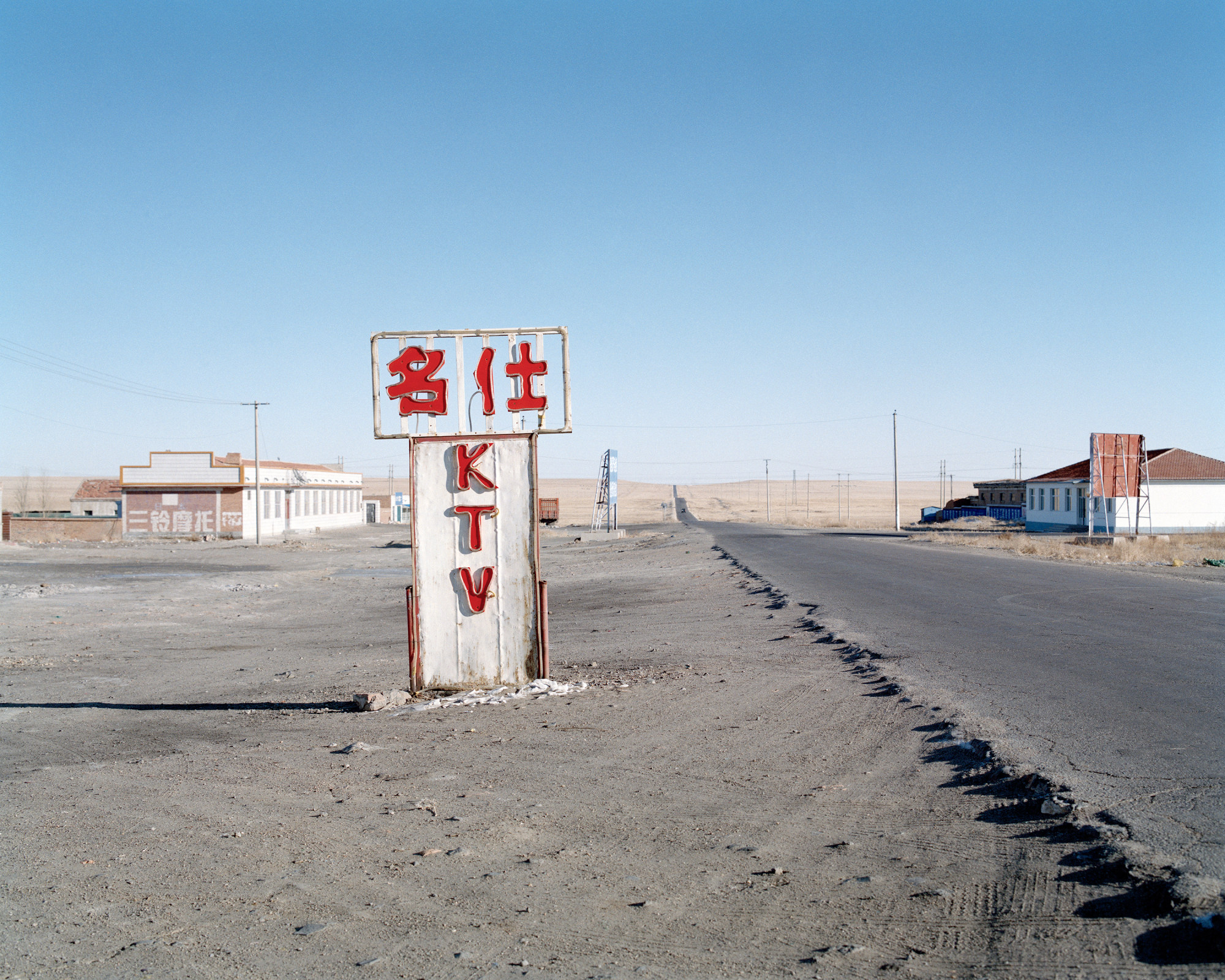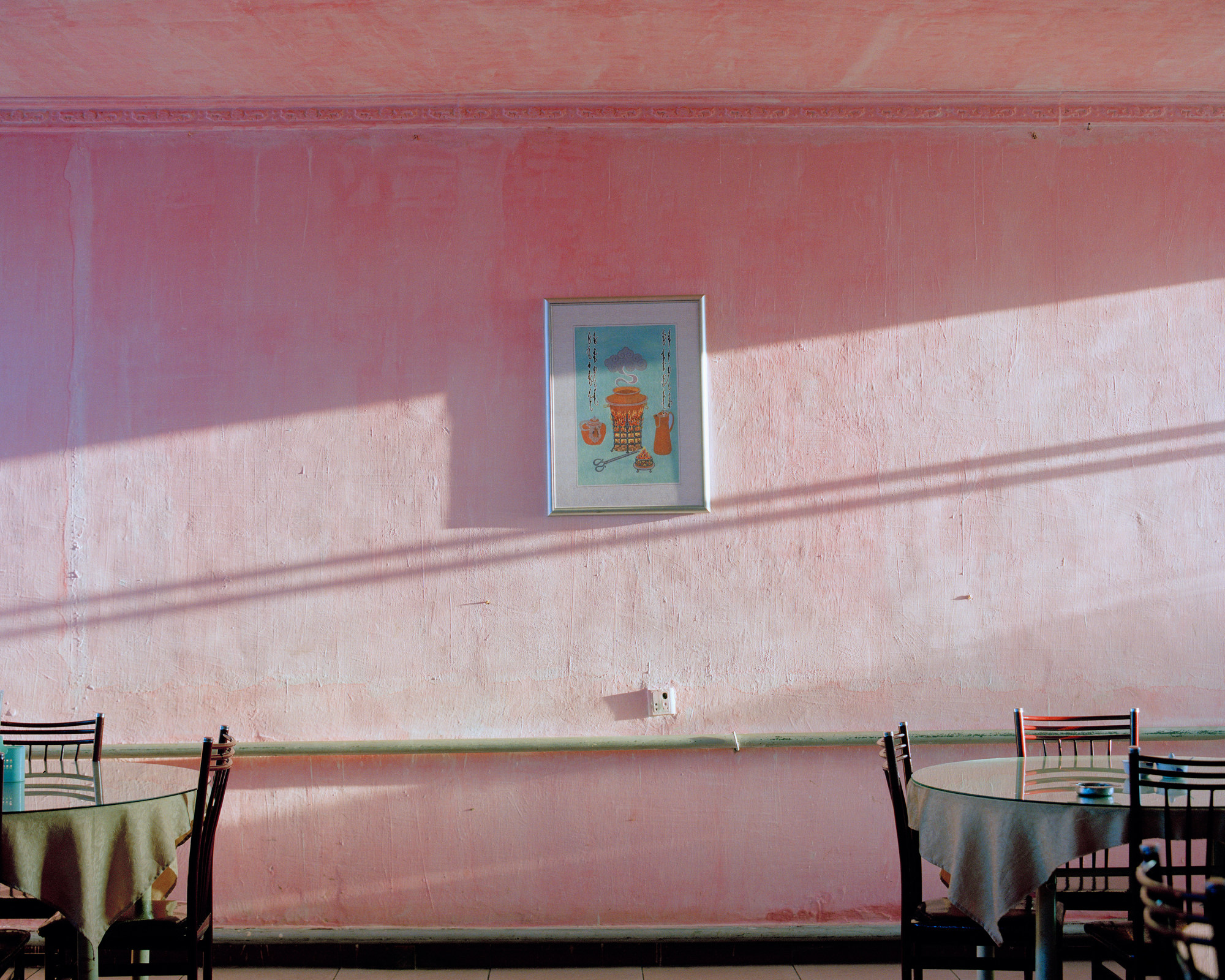 Li soon discovered getting around Inner Mongolia wasn't as easy as hopping on a Beijing bus: "I don't own a car and I can't drive. When I started out I didn't have much money. That made getting about tricky and I had to stay in some pretty rough hotels that weren't clean or had no hot water," he says of the initial photographic excursions. "But that took me to places I might not have gone, to see things I would have otherwise missed."
At a time when China's economic strides were making global headlines, Li's journey inland went against the grain.
"I wasn't interested in economic development. That was happening all over the country and plenty of people were documenting that. What really attracted me was the wide open spaces, small towns and forgotten villages.
"As I travelled I encountered and even befriended nomadic herders. I experienced first hand the difference between a nomadic way of life and the agrarian way of life we Han Chinese are used to. I suppose you could say there was an anthropological aspect to the work I was doing. But it also evolved into a photo-documentary project as I wanted to capture what was left of frontier life. Everything in China was changing and I wondered how long this world could last."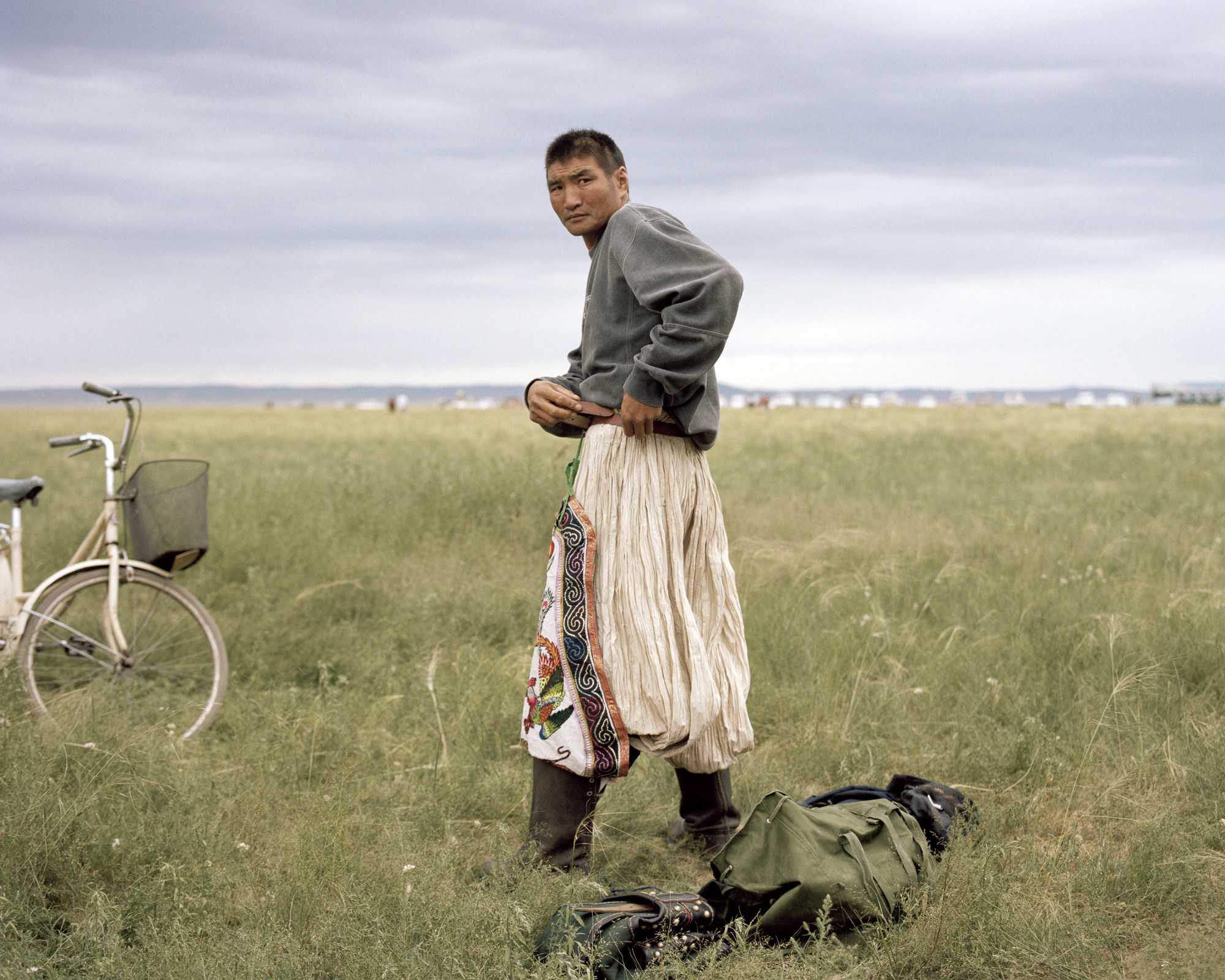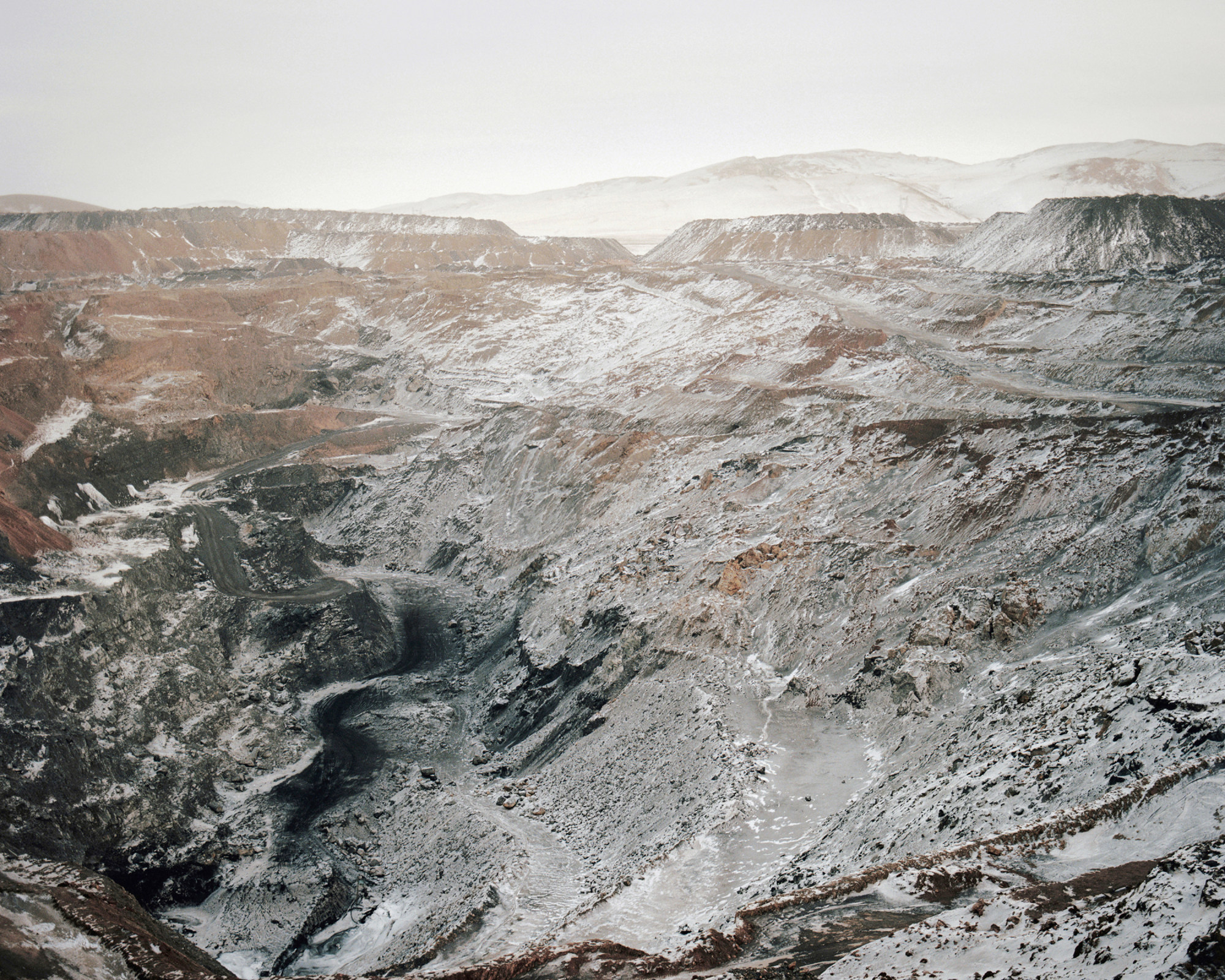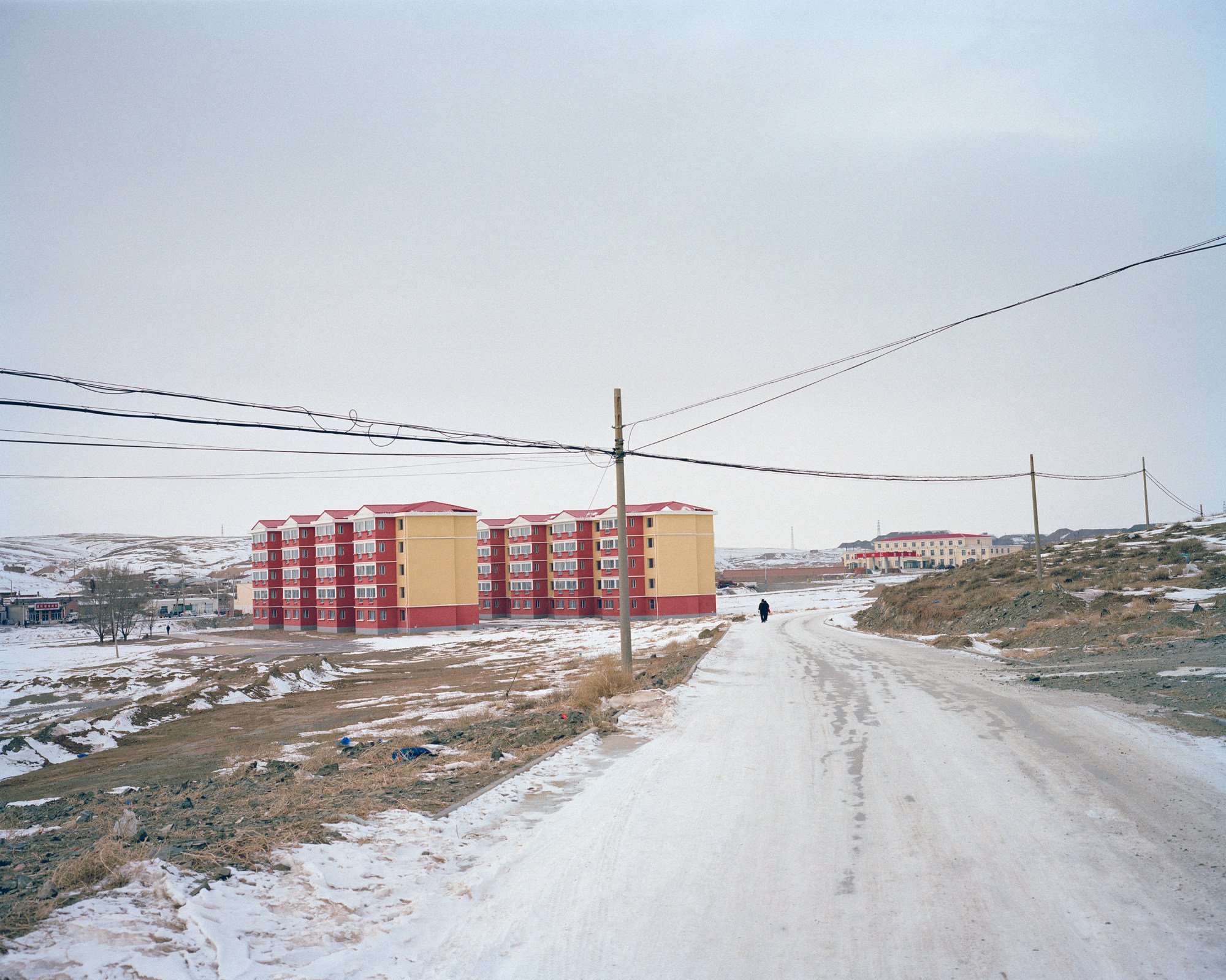 Although Li has travelled the length and breadth of Inner Mongolia photographing a series he calls Dadi – The Great Land, translated into English as "The Good Earth" on his website, two areas enchanted him: the Hulunbuir grassland bordering Russia and Mongolia, in the far north, and the Xilingol grassland directly above Beijing, which has been made a Unesco biosphere reserve owing to its unique flora and fauna.
Li's images largely focus on steppe landscapes or peoples in traditional settings yet his work manages to stray from the kind of ethno-exoticism designed for the gaze of urban Chinese magazine readers.
Rich in humour and pathos, Li's images reveal the hallmarks of global capitalism making inroads into the far reaches of China – a signpost advertising a karaoke parlour beside a prairie road, a family of herders transporting a horse in the back of their truck, Mongols in full-regalia riding Jianche motorbikes, a vast open-pit mine devastating the landscape.
"I witnessed a lot of change but it's complicated to say whether it was all good or bad. On the one hand Sinicization erodes the culture and lifestyle of nomads," he says, "but on the other hand many who persist out there remain poor and isolated. I've seen dilapidated houses renovated, sanitation projects provide access to clean water, villages wired together with electricity and the introduction of television and communications technologies, all of which were embraced by the herders."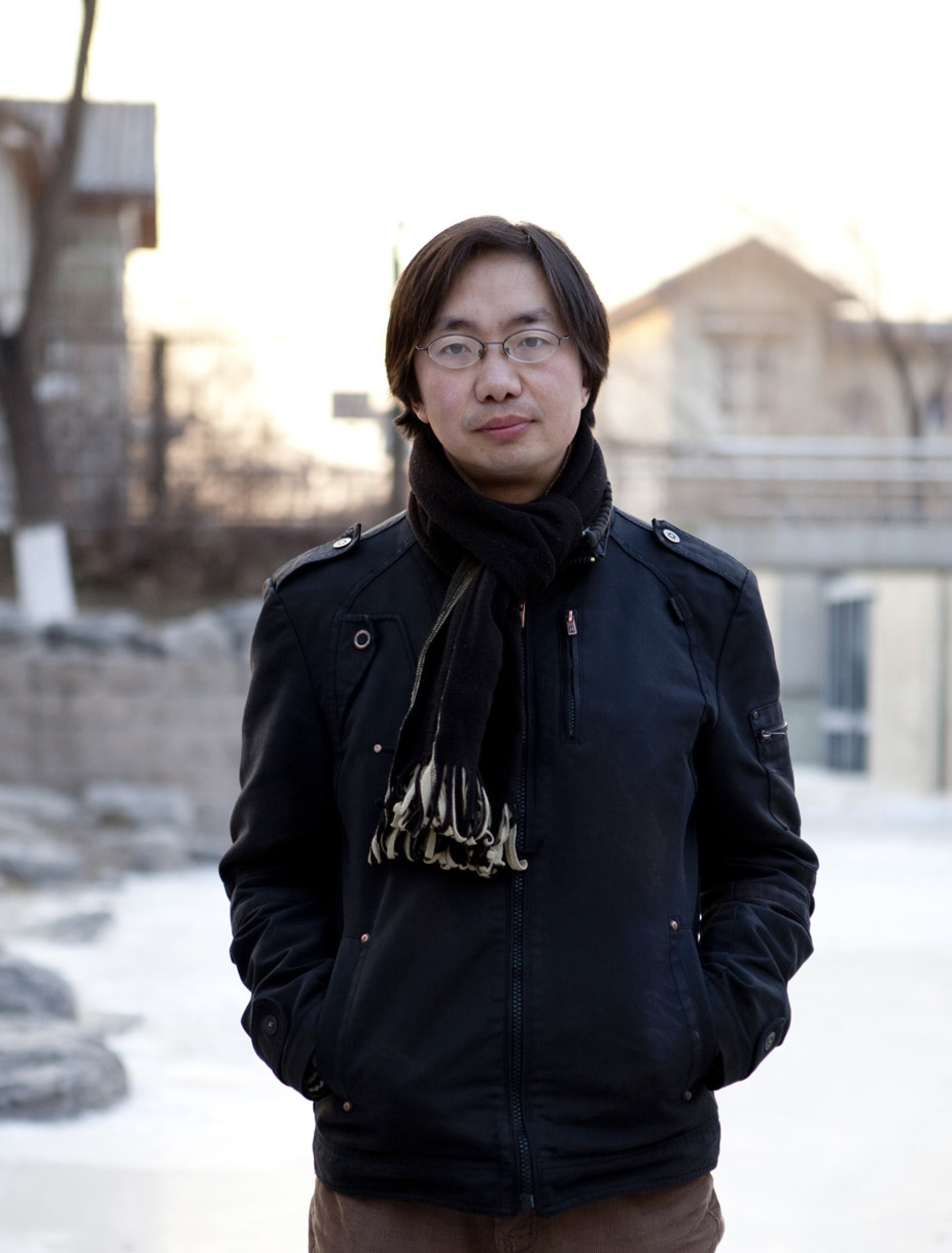 Li might be non-judgmental as to how, or to what extent, the modern world is infringing on one of the last untamed regions of China, but as to how the experience of photographing Inner Mongolia has influenced his world view, he has much to say.
"Making friends with herders, drinking milk tea and eating mutton on the vast grassland while watching horse racing or wrestling, well, it has an effect. In modern society, we need to listen more to the voice of nature and experience the power of the natural world.
"I think with the development of society, nomadic people are having to adapt to a new way of life. But I hope we can adapt, too, to find a balance between maintaining tradition and embracing the future. Nomadic culture reveres nature and seeks a harmonious coexistence between the human and natural worlds. I think this kind of wisdom is worth passing on."
And of his own journey, he says, "Even though I'm Han Chinese, I now feel glad to say I was born in Inner Mongolia. Whenever I'd return to the cement forest of the city I find myself yearning to sunbathe in the open or watch the stars at night, to gallop freely somewhere between heaven and earth."