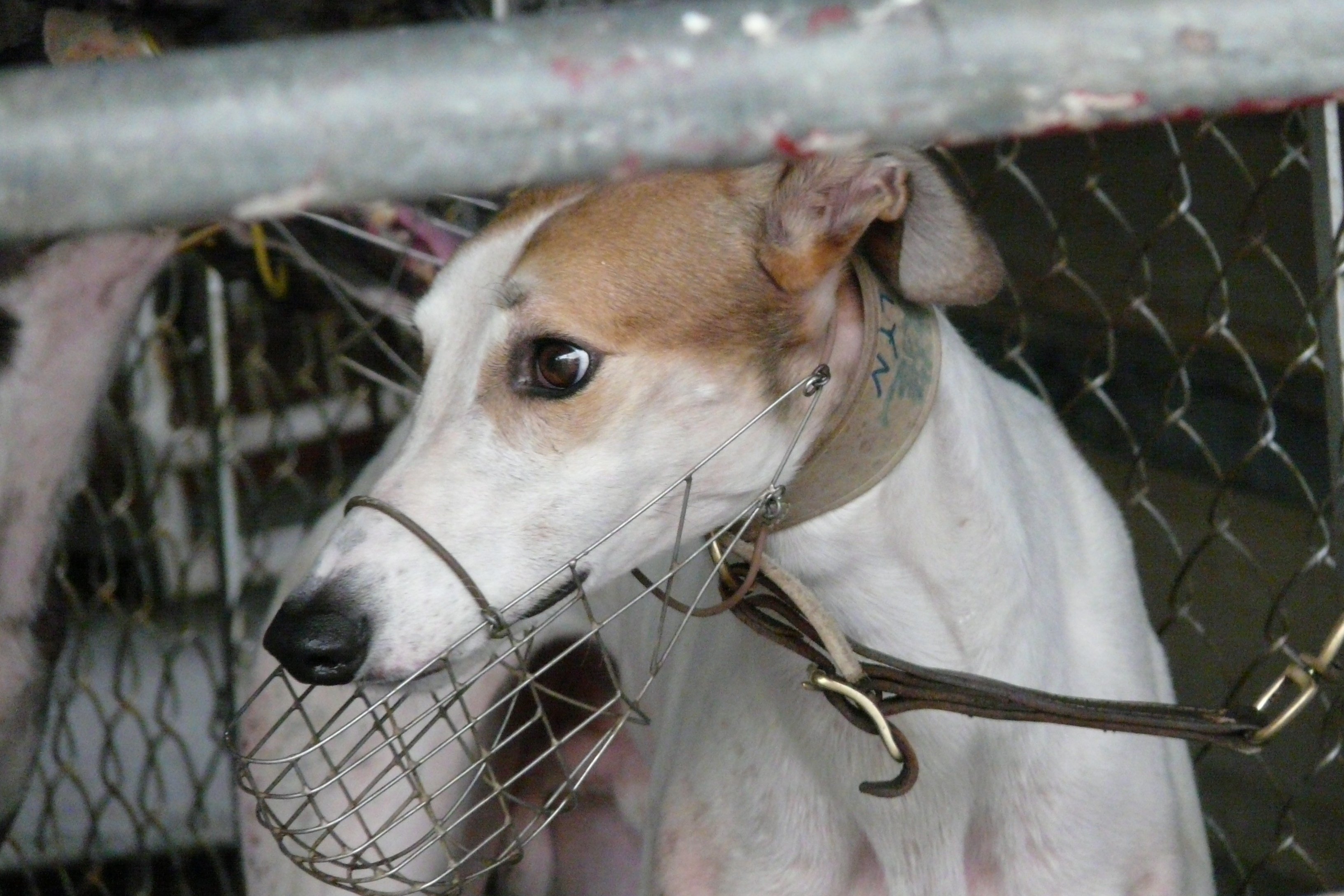 How one dog helped end greyhound racing in Macau, and how he lived out his life free from the cruel sport
Animals
A Post Magazine investigation set off a global campaign that closed a greyhound racing track in Macau. One dog, Brooklyn, was the beating heart of that campaign
Even in his last yards, Brooklyn refused to accept that his race was run. Stricken with cancer, paralysed and struggling to breathe, he clung to life, believing he could defy the odds one last time.
"He didn't want to go, and that was the hardest part," says animal welfare campaigner Carey Theil who – with wife Christine Dorchak – nursed Brooklyn, a former racing greyhound, through his dying days at their home in Massachusetts, in the United States.
"We wanted Brooklyn to pass naturally, but he wouldn't leave. He wasn't eating and his body was shutting down, and yet he hung on for days and days, because he just didn't want to go.
"In the end, we couldn't stop that terrible cancer that overcame him and took away his ability to breathe. That's what made the decision for us. We couldn't watch him suffer any longer and we knew the time had come."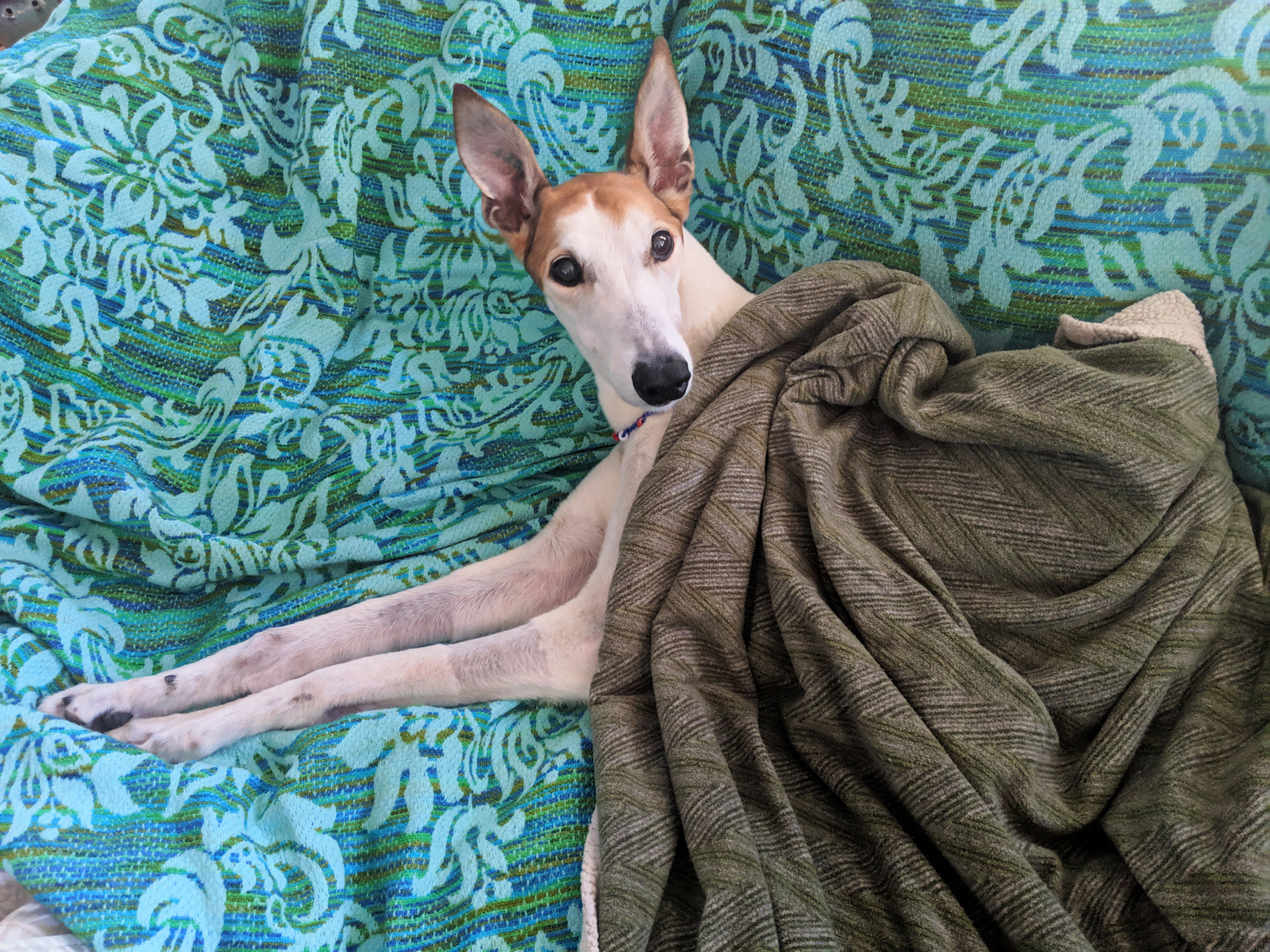 Brooklyn's death in June at the age of 13 was much more than just the sad passing of a beloved pet. It was met with an outpouring of grief and thousands of messages from people worldwide for whom he was a symbol of hope in the battle to close greyhound racing tracks.
Brooklyn's story should have ended quietly more than a decade earlier, when he was condemned to die at Macau's notorious Canidrome dog racing track – a venue where for 80 years no dog had come out alive.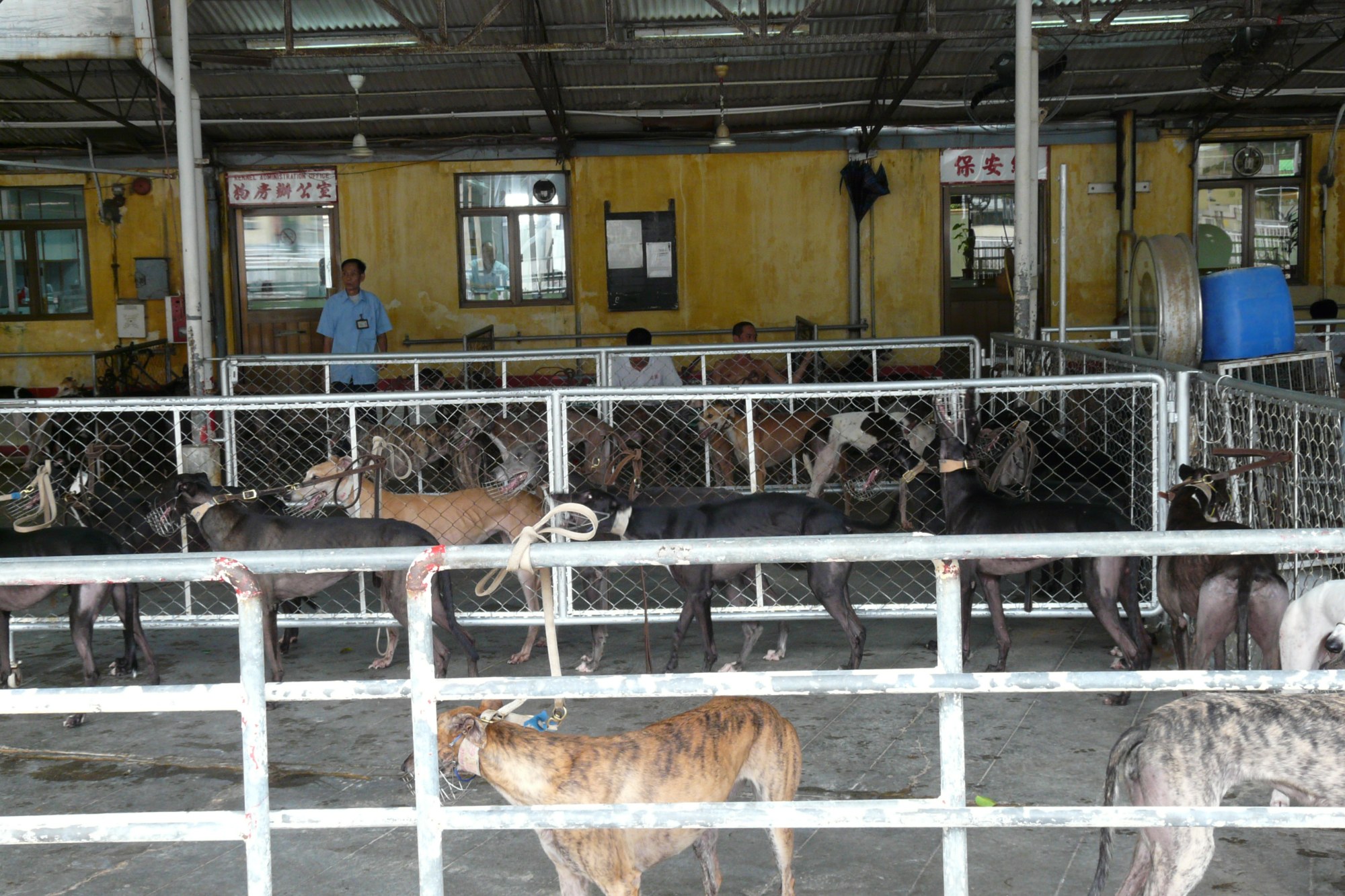 The fight began after an investigation by Post Magazine in 2011 revealed how – with no adoption facilities in densely populated Macau – young, healthy greyhounds who finished outside the top three in a handful of consecutive races were routinely exterminated by lethal injection.
Dogs were being destroyed at a rate of around 30 a month – nearly 400 a year – to be replaced by hounds newly imported from Australia. No greyhound survived for more than three years in the bleak and run-down concrete complex.
The
Post Magazine
investigation set off a global campaign by animal welfare groups
that finally closed the Canidrome in 2018
and, by a curious twist of fate, Brooklyn became the beating heart of that campaign.
As a racing dog, Brooklyn was far from remarkable. In fact, he was a perennial loser. His breeder in New South Wales hoped he would follow in the pawprints of his grandfather, a dog called Brett Lee who was one of the fastest greyhounds ever.
This dog, who had broken a succession of all-time records, was sold to a consortium in Australia in 2002 for A$800,000, and after his retirement commanded stud fees of A$8,800.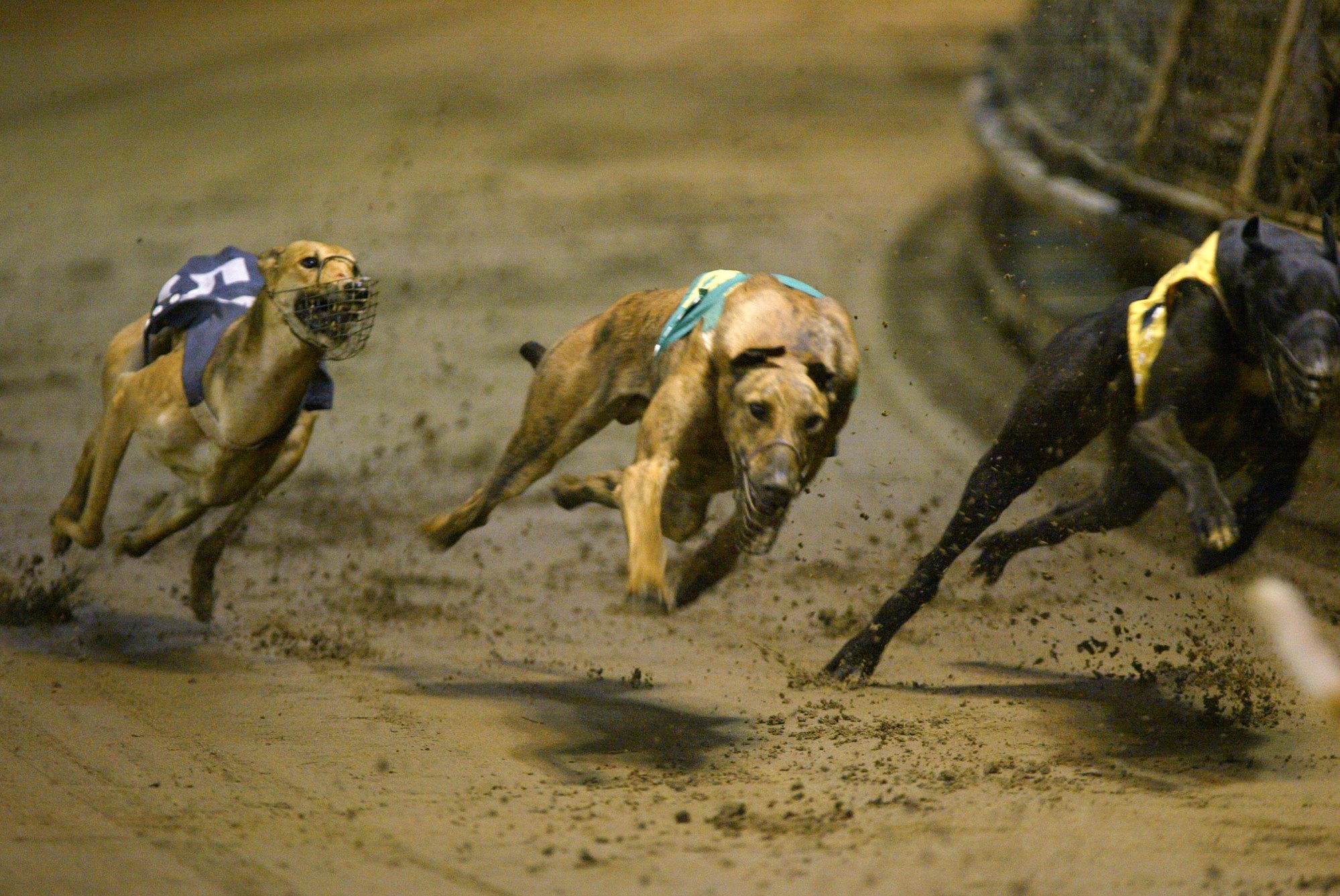 But the speed gene bypassed Brooklyn, who never finished better than fifth in a series of races in his home country and picked up winnings of just A$140 before, at the age of two, he was exported to the Canidrome, where his losing streak continued.
Four months after the Post Magazine investigation was published, anti-greyhound-racing charity GREY2K USA board member Charmaine Settle visited the Canidrome and returned with a haunting image of Brooklyn.
By then, in October 2011, Brooklyn had run and lost enough races to share the apparently inescapable fate of countless other young greyhounds imported to Macau.
But the picture of Brooklyn – looking sleek, alert, intelligent and mildly anxious while muzzled and leashed to a fence – changed everything. "As soon as I saw this dog, something came over me," says the charity's founder Dorchak, who runs GREY2K USA with her husband Theil.
"The eyes of that dog spoke to me and we said, 'This has to be a campaign to rescue Brooklyn.' And that's how it all began."
We really weren't sure he was alive. We knew nothing. He was still on the website but we just didn't believe it was true

Christine Dorchak
In November 2011, Dorchak sent a letter to the Canidrome asking them to release Brooklyn and make him the first dog to leave the complex alive. The appeal was met with a stony silence. In a bizarre twist, a spiritual leader from Vietnam, Ching Hai, then offered the Canidrome US$10,000 for his release and received a similarly icy response.
The campaign gained momentum internationally with "missing" posters going up across Macau and on social media demanding Brooklyn's release. In 2015, candlelight vigils were held in 10 countries, actress
Brigitte Bardot
joined the calls for Brooklyn's release, and a petition with 300,000 signatures was presented to Macau's chief executive imploring him to intervene.
Throughout the extraordinary campaign, Dorchak admits she had no idea if Brooklyn was alive or dead. "They [the Canidrome owners] put up a front of denial and the more they did that, the more people around the world responded," she recalls. "We had letters coming in from children who would ask, 'How is Brooklyn? Is he home yet?'
"We really weren't sure he was alive. We knew nothing. He was still on the website but we just didn't believe it was true. But we kept telling our supporters we had to assume he was still alive and keep fighting. So many people had faith.
"There were international rallies to free him. We had a wonderful rally in Dublin [Ireland] where 400 people showed up. People really wanted to see the Canidrome closed down."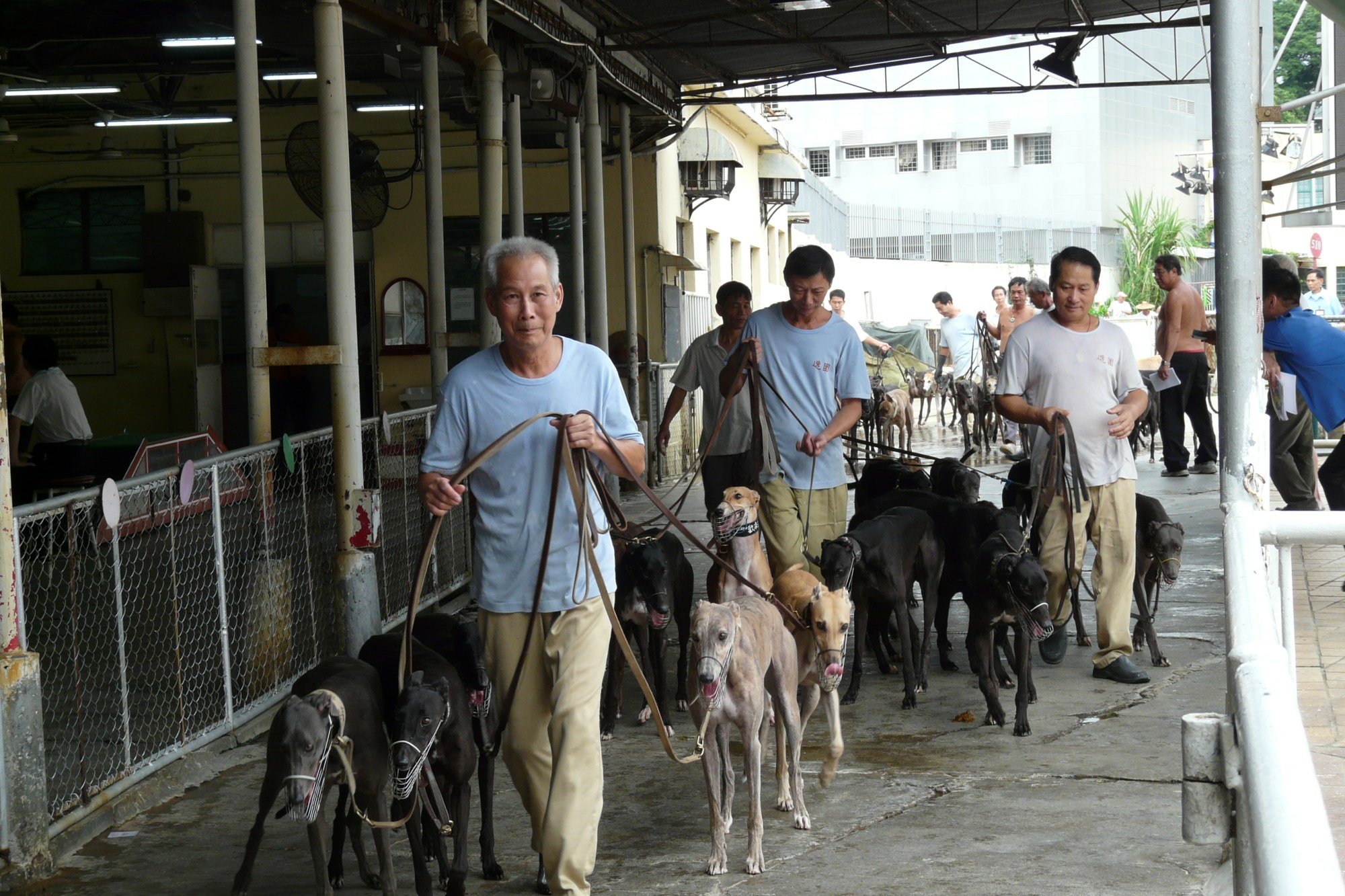 A glimmer of hope was offered by the Canidrome's own online records, which gave publicly accessible details of the dogs inside the venue and their status. "They kept records of everything," says Dorchak. "It was quite Nazi-ish in the way it was so well documented.
"If a dog went to a certain kennel, it meant that dog was dead. That's how we knew about the cycle where 30 dogs would come in and 30 would be killed each month. They weren't ashamed of it in any way. It was as if it was a normal business practice to kill animals you didn't want any more and bring in new ones."
Not every animal-lover was supportive of the fight to save Brooklyn, however. "I had feedback from some people saying, 'This is a foolish campaign because when you close the track, they will just kill all the dogs and it will be your fault,'" Dorchak says.
"My response was that, even if that were the case, at least we would stop the cycle. No more new dogs would come in and that would be the end of this horrible decades-long cycle of killing. Even if that is all we gain, it would be a gain for animals and for these dogs."
Crucially, the influential animal welfare charity Anima Macau, led by Albano Martins, joined the campaign and worked tirelessly behind the scenes to secure the release of Brooklyn and the remaining greyhounds, and to close the Canidrome, negotiating with officials and the venue's owners.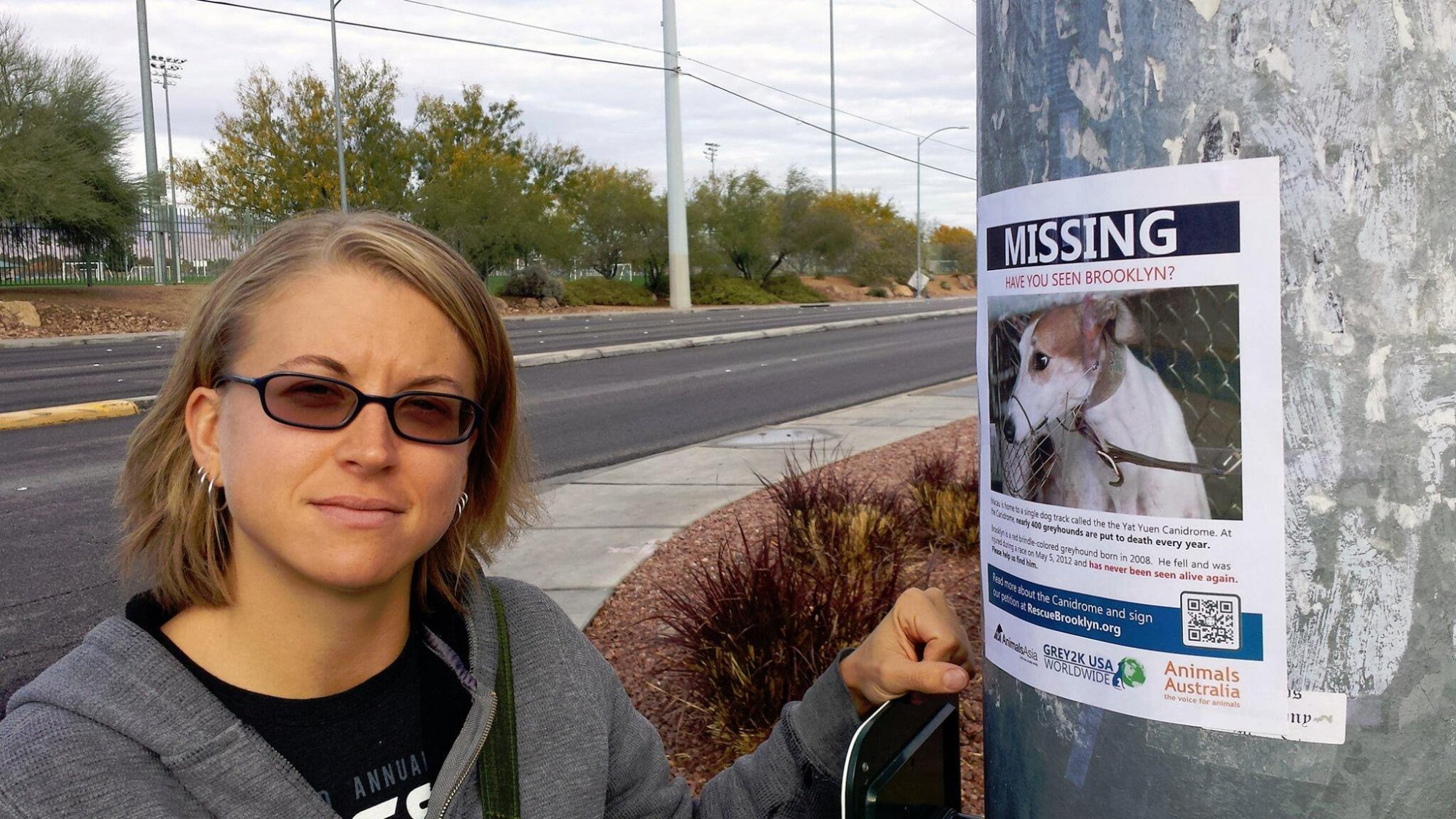 The breakthrough came in July 2016, when Macau's chief executive announced the Canidrome would shut within two years. Two months later, the territory's government passed a law prohibiting the killing of healthy dogs. Then, weeks after the last ever races at the Canidrome, in June 2018, Anima Macau was allowed to visit the surviving dogs.
Inside, Martins found Brooklyn, still alive after being held alone in his spartan concrete cell for eight years.
"Albano phoned me and said, 'Christine, you won't believe who I just petted.' I said, 'I don't know' and he says, 'It's Brooklyn and he's with me now,'" says Dorchak. "I just broke down. I couldn't believe it."
In the months that followed, a massive and logistically challenging series of airlifts was arranged to fly
Brooklyn and more than 500 other surviving greyhounds
to new homes in Europe and the US. The bill of an estimated US$1 million was picked up by the Canidrome owners.
In February 2019 – eight years after his picture was taken in his cell at the Canidrome – Brooklyn finally arrived to a new life in the US.
He had this way of touching your heart as soon as you saw him. I know it sounds romantic but I've known a lot of dogs and I've never known a dog like Brooklyn

Christine Dorchak
"We were astonished that he had survived and the most immediately surprising thing was, when I touched him, his fur was as soft as a bunny," says Dorchak. "I had never felt a dog with fur like that. He was the softest dog. It was as if he was a stuffed animal.
"He had this way of touching your heart as soon as you saw him. I know it sounds romantic but I've known a lot of dogs and I've never known a dog like Brooklyn."
The euphoria surrounding Brooklyn's homecoming would soon be cruelly cut short. "Within just a few weeks, he was limping and he was diagnosed with bone cancer and we were immediately thrown into crisis," says Theil. "He had his leg amputated and the doctors told us he had maybe nine months to live."
He survived for three years, later suffering a spinal stroke and a return of the cancer that would eventually kill him. Despite his poor health and amputation, however, Brooklyn lived out his last three years surrounded by love.
What struck Theil most was how forgiving of the life forced on him Brooklyn appeared to be. "Everyone who met him was changed by him," he says. "He would literally stand in the lobby of our building at the beginning of the day and wait for people to come in and they would see him and pet him and smile. He was truly unique."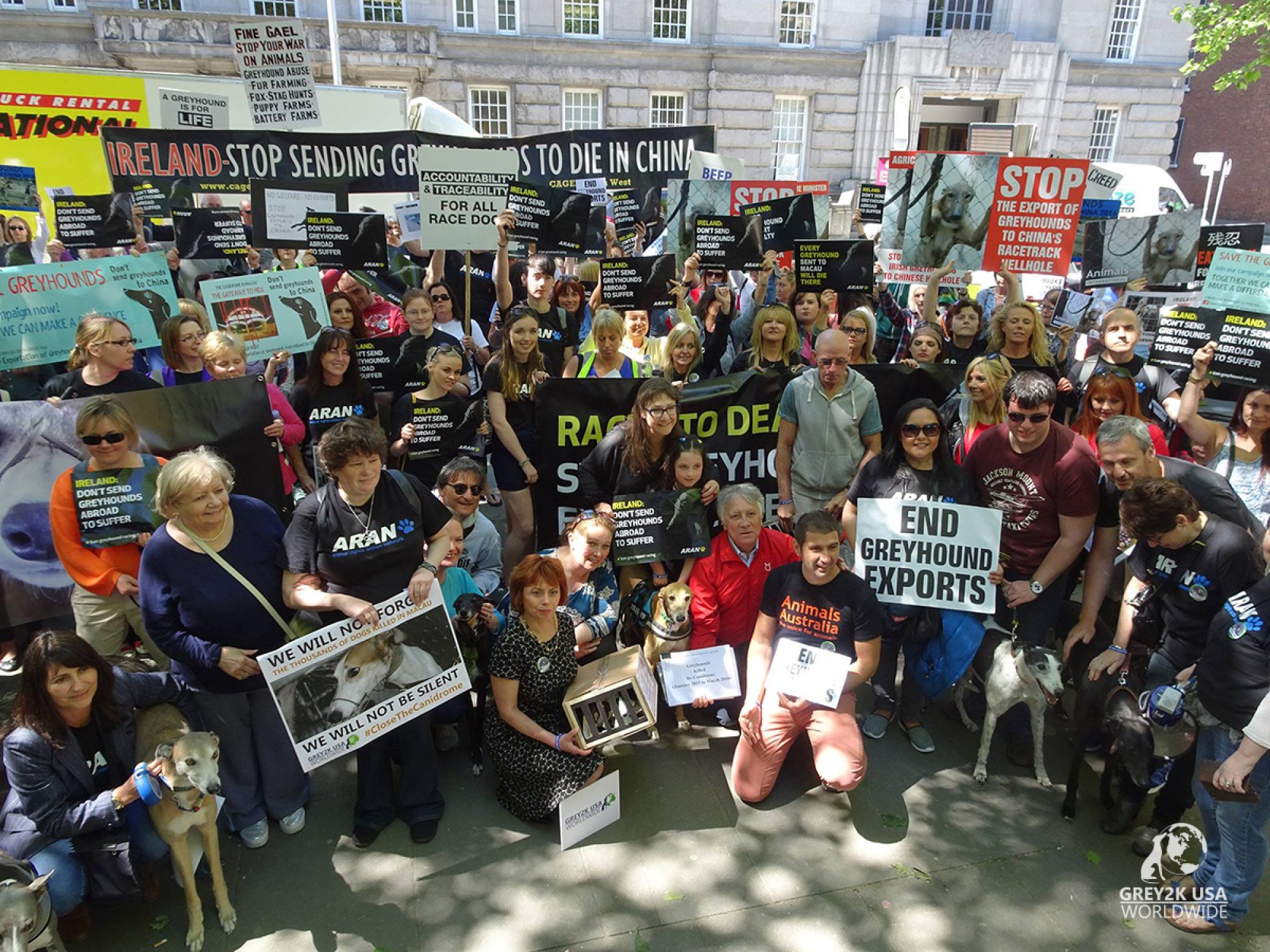 More significantly, however, Brooklyn stepped out of his concrete prison in Macau into a world in which attitudes towards greyhound racing had begun to change fundamentally – to a large extent in response to the campaign to free him and to close the venue down.
The sheer brutality of the Canidrome compared with greyhound racing venues overseas, where at least some dogs were adopted when their careers were over, had shone a critical spotlight on the morality of the sport as a whole, and its multiple welfare issues.
Months after Brooklyn was found alive inside the Canidrome by Martins, Florida outlawed greyhound racing and shut down 12 tracks that generated billions of US dollars of betting revenue a year – including the world's biggest track, Palm Beach Kennel Club. There are now only a handful of greyhound tracks in the entire US.
The fight by animal welfare charities is now focused on the other countries where greyhound racing continues – Mexico, New Zealand, Ireland, Britain, Vietnam, and in particular Australia, the sport's global hub.
Australia still has about 65 tracks despite growing pressure from welfare groups and a ban on greyhound racing in the capital, Canberra. Campaigners claim more than 200 greyhounds died of injuries or were put down at venues across the country in 2021.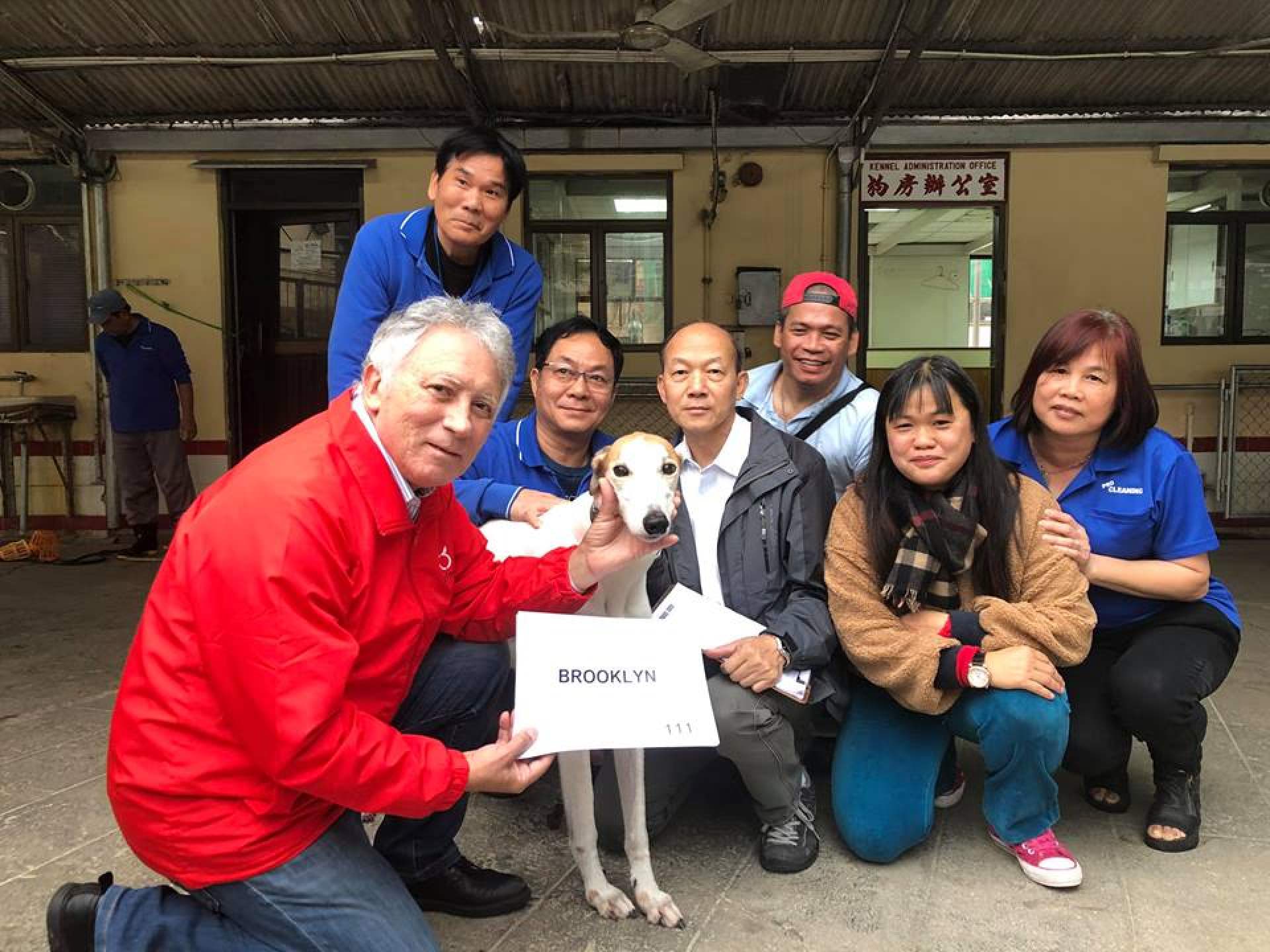 In a regional quirk that echoes the Canidrome's place in Macau history, a greyhound racing track opened in Vung Tau, Vietnam, in 1999, with a 25-year licence. It operates twice-weekly races with a combination of greyhounds imported from Australia and bred in-country, raising a raft of continuing animal welfare concerns.
As she grieves the loss of her pet, Dorchak argues that Brooklyn played a major part in changing attitudes and may ultimately have saved the lives of thousands of other greyhounds who might otherwise have followed him to the Canidrome and other venues.
"Brooklyn tells us it is possible to end dog racing and save these dogs, and for change to come," she says. "That's what is sustaining me now. I miss him so much but he really taught us that if you stay focused and keep fighting, you can make a difference. That's what I'm always going to remember.
"He ignited a movement worldwide. He inspired a world of activism and showed grass-roots people that change is possible and it's not some pipe dream to fight multimillionaire track owners."
The role of the Macau government and people in shutting down the Canidrome will also be looked back upon as a landmark in animal welfare, says Theil. "It's not only a hopeful story for the movement to help greyhounds and animal advocacy generally worldwide – it is also an example for compassion and common sense for everyone. It is something the people and the government of Macau should be really proud of."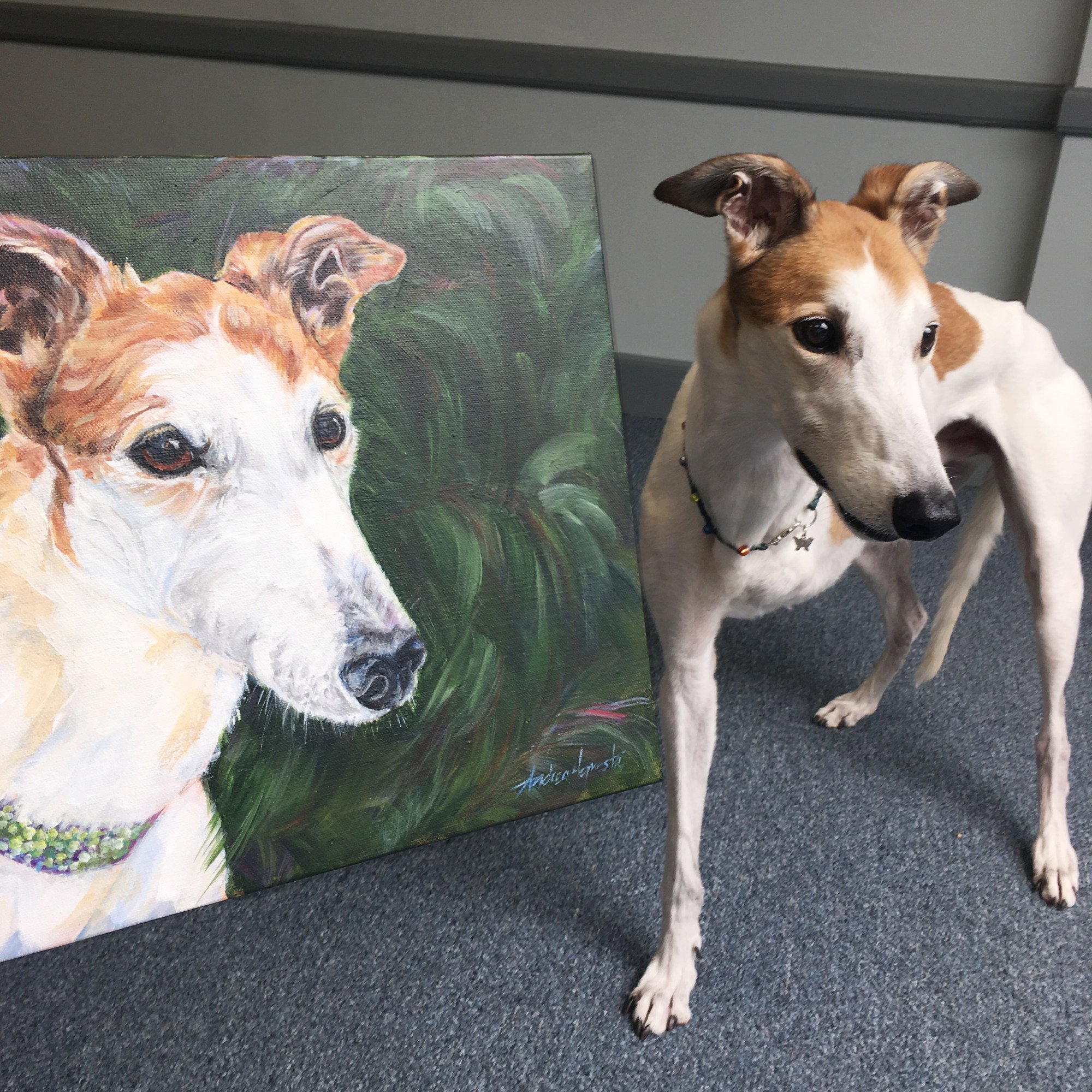 A very good boy
The life and times of Brooklyn
December 10, 2008: Brooklyn is born in a litter of 11 puppies in New South Wales, Australia. His mother (Miss Clementine) and father (Over Flo) were both failed racers. The breeder was chasing the bloodline of Brooklyn's grandfather, Brett Lee, one of the fastest greyhounds ever.
2009-2010: Brooklyn races only seven times in Australia, at tracks in Dapto, Bulli and Goulburn. His highest finish is fifth and he earns a career total of A$140. Only one of his siblings makes any real profit as a racer.
September 2010: Brooklyn arrives at the Canidrome, in Macau. Track records show he suffers at least one collision in a few months of unsuccessful racing.
June 2011: Post Magazine publishes an investigation into the mass deaths of greyhounds at the Canidrome.
October 2011: Animal rights campaigner Charmaine Settle inspects the Canidrome and takes the iconic photograph of Brooklyn.
November 15, 2011: Animal welfare charity GREY2K USA sends a letter to the owners of the Canidrome, asking them to release Brooklyn and make him the first dog to ever leave the track alive.
December 2012: Animal welfare groups send a letter to the chief executive of Macau, asking him to stop the killing of greyhounds and compel the release of all greyhounds, including Brooklyn, for adoption.
October 2013: "Missing" posters go up in Macau and on social media worldwide calling for the release of Brooklyn.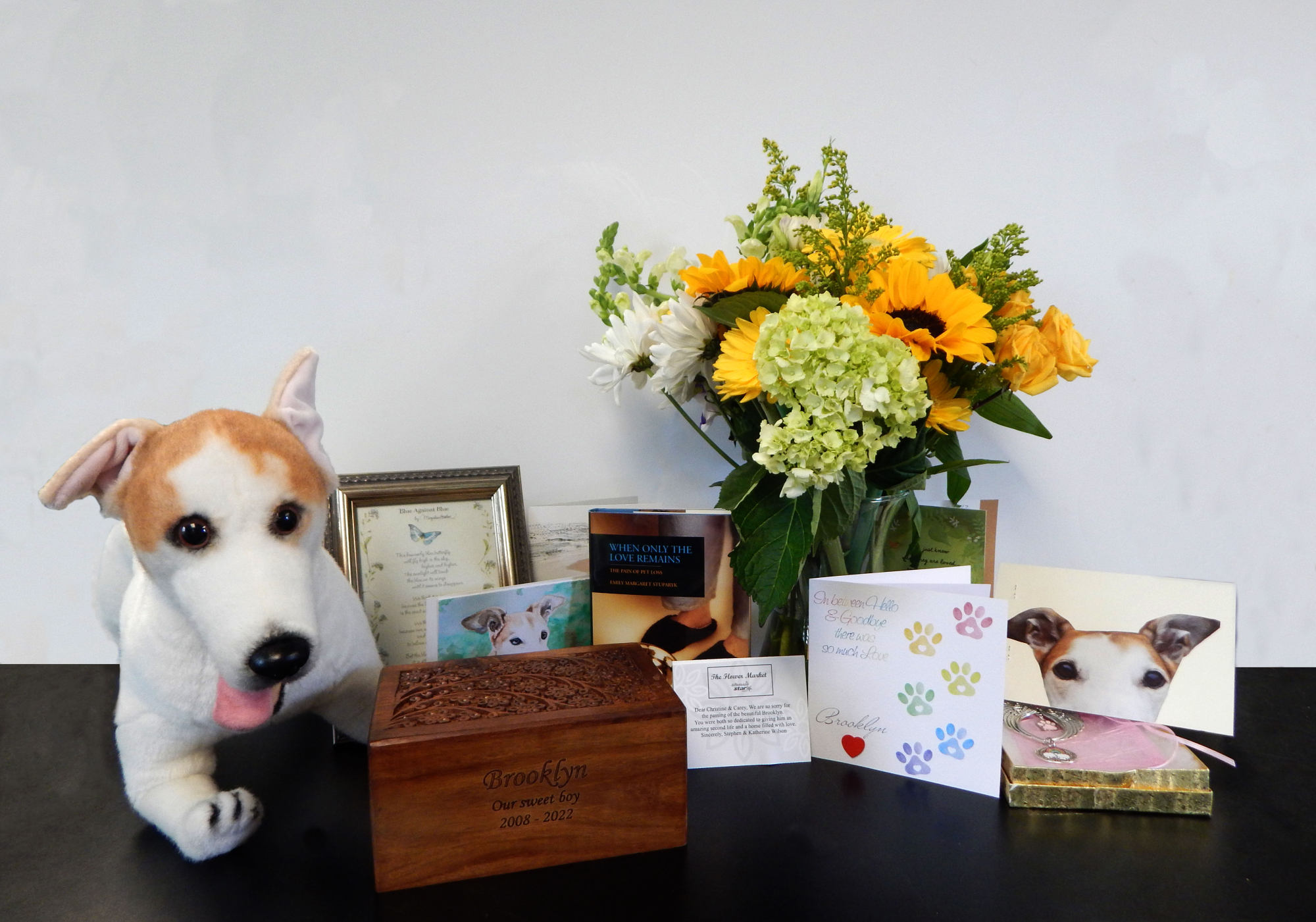 March 2014: Dozens of international groups join the Rescue Brooklyn campaign, and ask Australian Agriculture Minister Barnaby Joyce to criminalise the export of greyhounds to Macau.
July 24, 2015: Anima Macau hosts the International Roundtable on Greyhounds in Macau. Its president, Albano Martins, and GREY2K USA president, Christine Dorchak, deliver a petition with more than 300,000 signatures to the chief executive.
September 2015: Legendary French actress Brigitte Bardot publicly calls for Brooklyn's release as candlelight vigils are held by campaigners in 10 countries.
December 2015: Airlines including Qantas and Cathay Pacific agree to cease all shipments of Australian greyhounds to the Canidrome in Macau.
June 2016: Animal Rights Action Network hosts a 400-person march in Dublin, Ireland, calling for the release of Brooklyn and other greyhounds, and the end of Irish greyhound exports to Macau.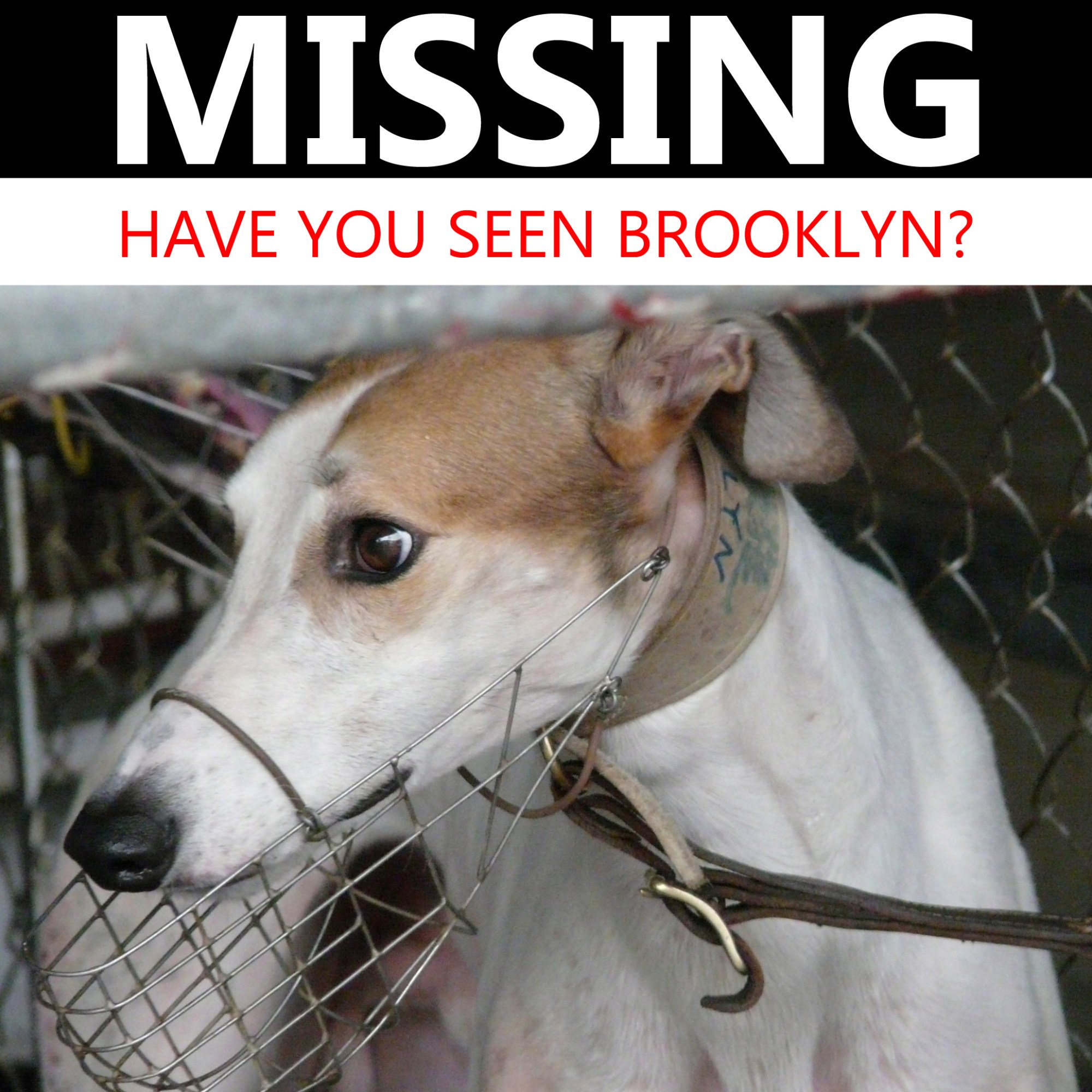 July 2016: The Macau chief executive announces that the Canidrome will close within two years. Animal welfare groups begin planning for the release of the dogs.
September 2016: The Macau government passes a law prohibiting the killing of healthy dogs, protecting most of the Canidrome dogs.
June 30, 2018: The final races are held at the Canidrome.
July 21, 2018: Anima Macau is given access to the Canidrome dogs for the first time. Martins finds Brooklyn alive after eight years alone in a concrete cell.
November 6, 2018: Florida outlaws greyhound racing, closing 12 commercial racetracks that had previously generated more than US$1 billion in bets annually.
February 12, 2019: Brooklyn arrives at his new home in Massachusetts.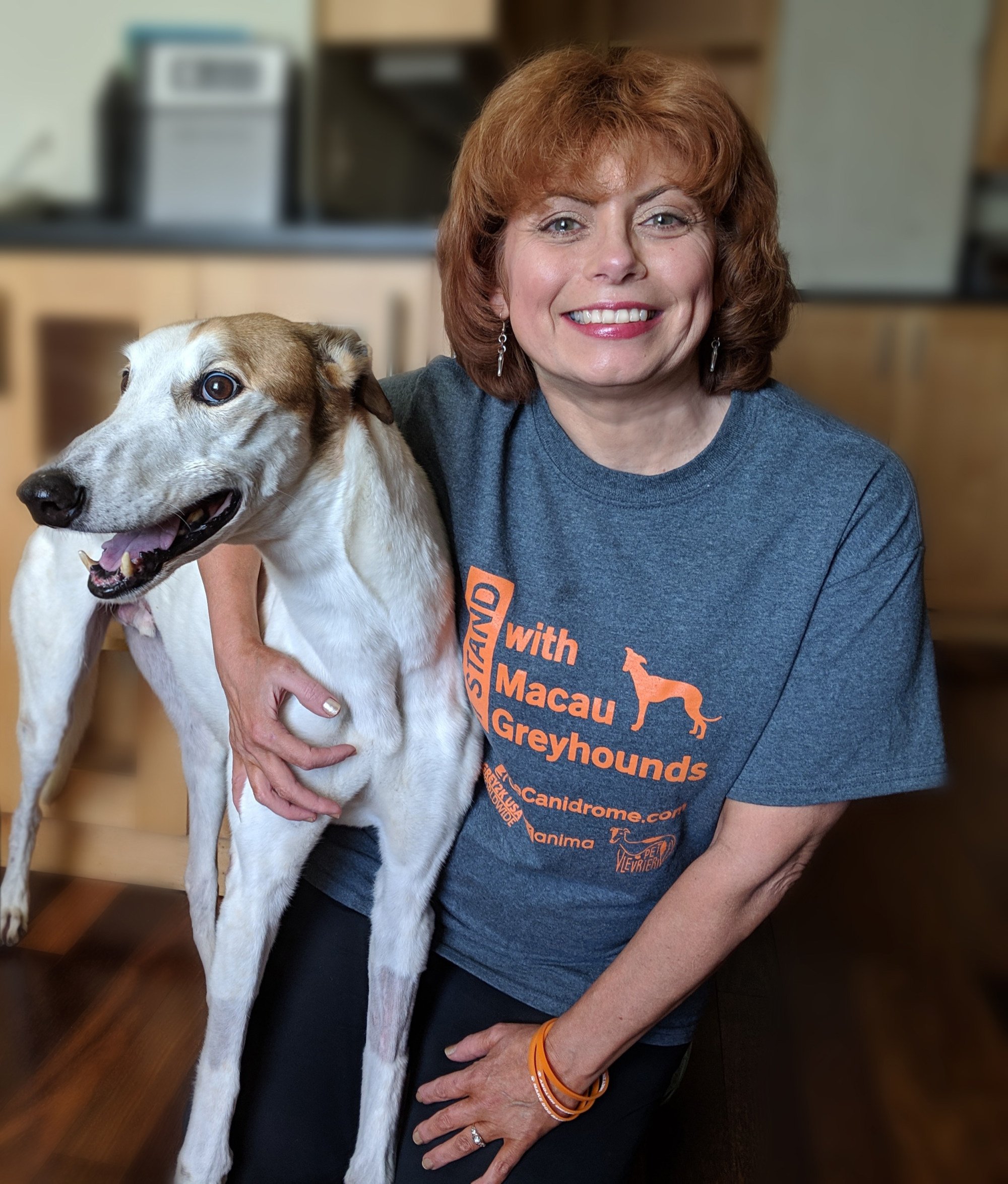 March 2019: Five weeks after his arrival, Brooklyn develops a limp and is diagnosed with osteosarcoma. His leg shatters on the operating table and he is given a year to live.
June 20, 2019: The last of 532 surviving Canidrome greyhounds leave Macau, bound for homes in the US, Europe and Australia.
Spring 2020: Brooklyn suffers a spinal stroke.
Spring 2022: Brooklyn's cancer returns. He receives chemotherapy but it is not effective.
June 22, 2022: Brooklyn dies.
June/July 2022: Thousands of animal-lovers from around the world pay tribute to Brooklyn online and in memorial walks and events, hailing his role in closing greyhound racing tracks and raising awareness of the cruelty of the sport.