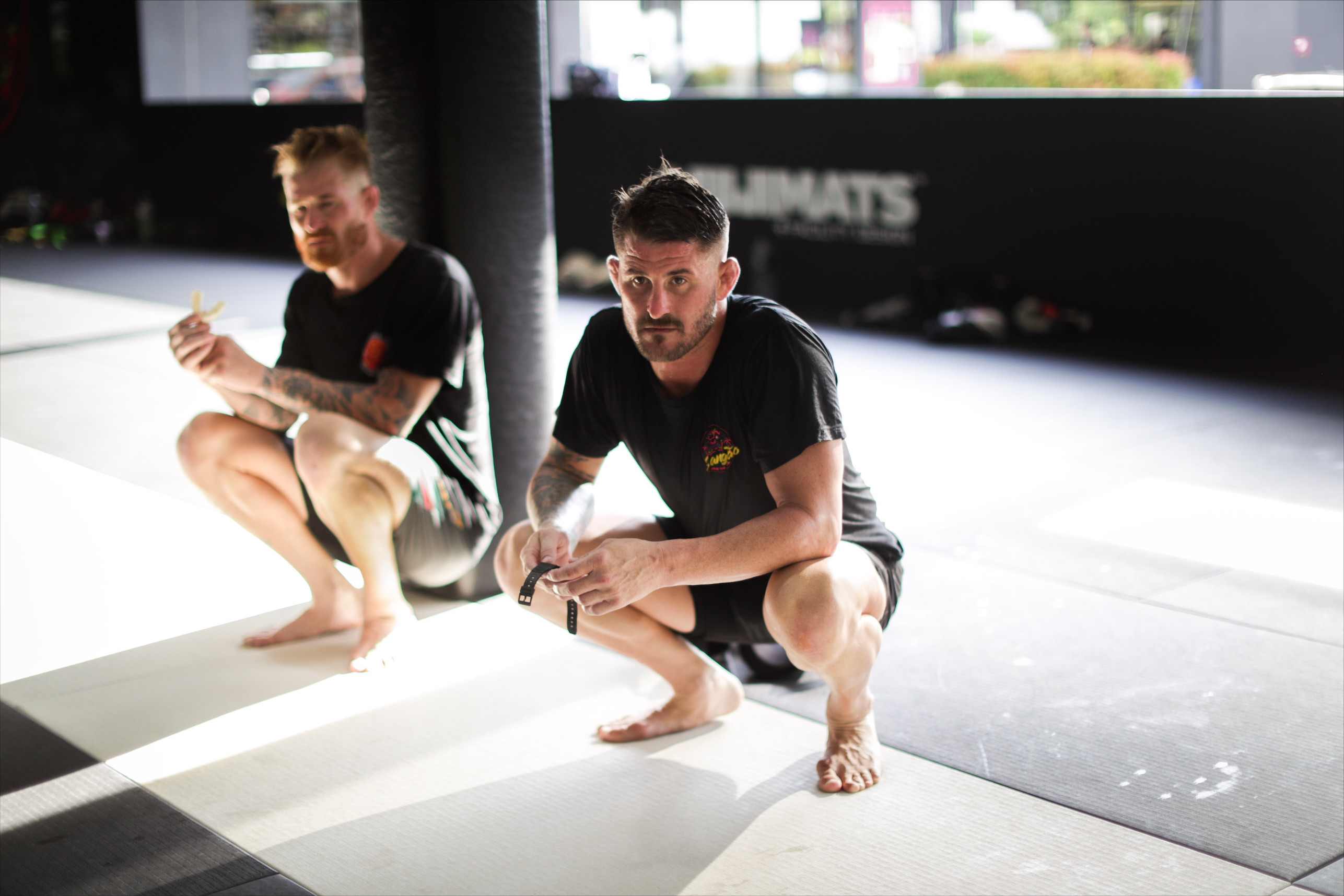 MMA in Asia, post-Covid, is thriving – the region is the sport's Next Big Thing, insiders say
Martial arts
Mixed martial arts has not only survived Covid-19 but is booming, with industry heavyweights such as the UFC now targeting Asia
It took an event as uncharacteristic as a snow day in Atlanta to change George Hickman's life.
The North Carolina native and former college wrestler had moved to the American state of Georgia and was competing in amateur mixed martial arts, working a day job as a car salesman. One January day in 2014, Hickman found himself trapped inside the showroom as the city ground to a halt under a rare blanket of snow.
"I was on the internet killing time and I saw there were try-outs for Tiger Muay Thai," says the now 36-year-old, referring to the famous gym on the Thai island of Phuket, which opened in 2003.
"It was a scholarship, they gave you a bit of money, and it's since become a really big thing."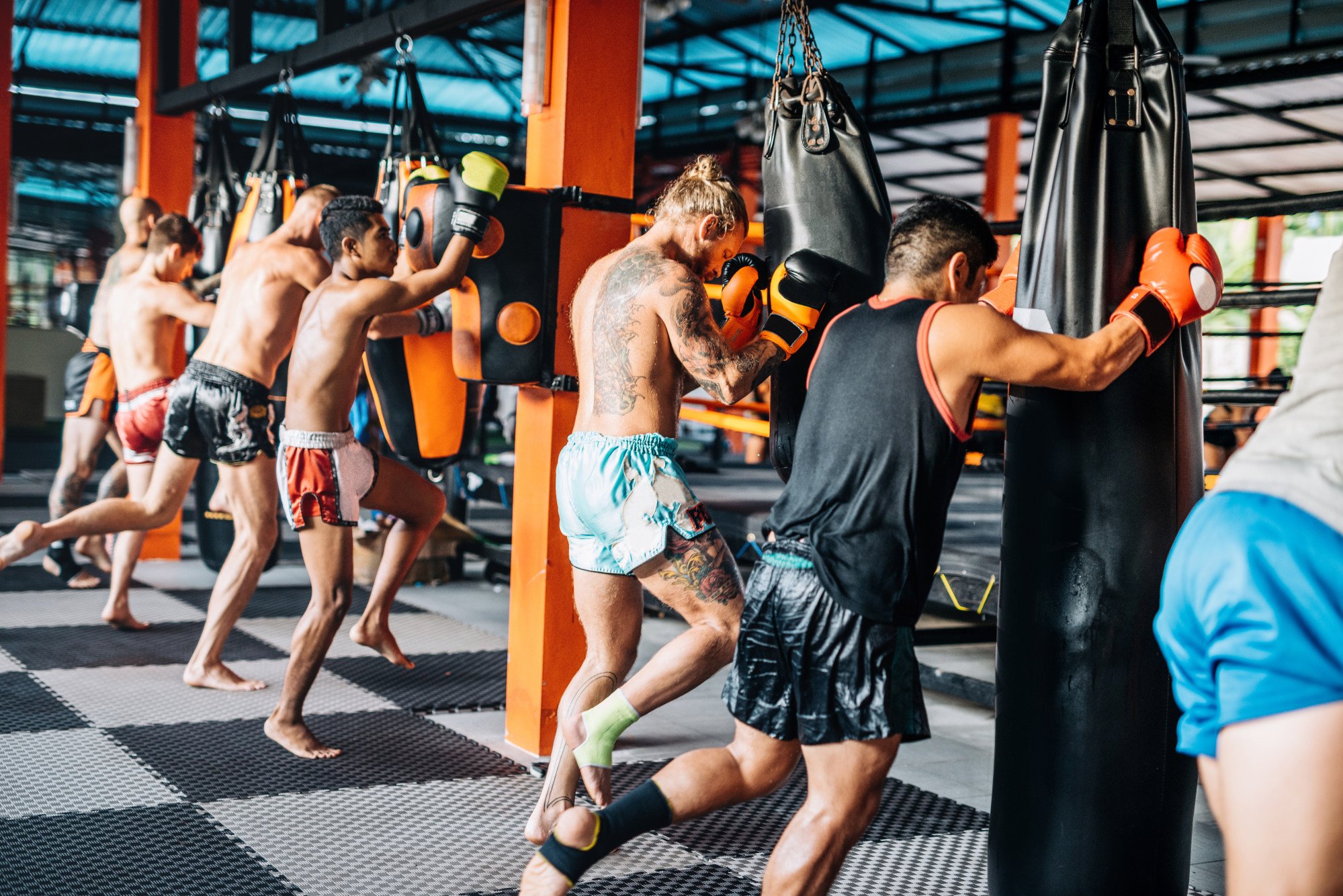 Tiger Muay Thai is now seen as a global hotspot for mixed martial arts (MMA), with several globally recognised fighters having attended camps or trained there, including former strawweight champion and
Chinese MMA superstar Zhang Weili
and current Ultimate Fighting Championship (UFC) featherweight champion Alexander Volkanovski.
"My original thinking was that I was just going to be there for a year and train full time," says Hickman. "But I knew when I got there I didn't want to leave. I remember like it was yesterday, riding around on a motorbike and just seeing things that I was in awe of, and I was like, 'I never want to leave this place.'"
Hickman's journey to train in MMA in the Southeast Asian country was part of a global trend among Western fighters – before
Covid-19
hit, dramatically disrupting what had become a lucrative industry.
Almost a decade after his move East, and with an established and successful gym of his own to train a new generation of international fighters in the heart of
Phuket
, Hickman says: "Everything that went wrong turned out to be something better for us down the line, so luck always seemed to be on our side."
An unlikely silver lining at the heart of a catastrophe, "Covid made this all possible".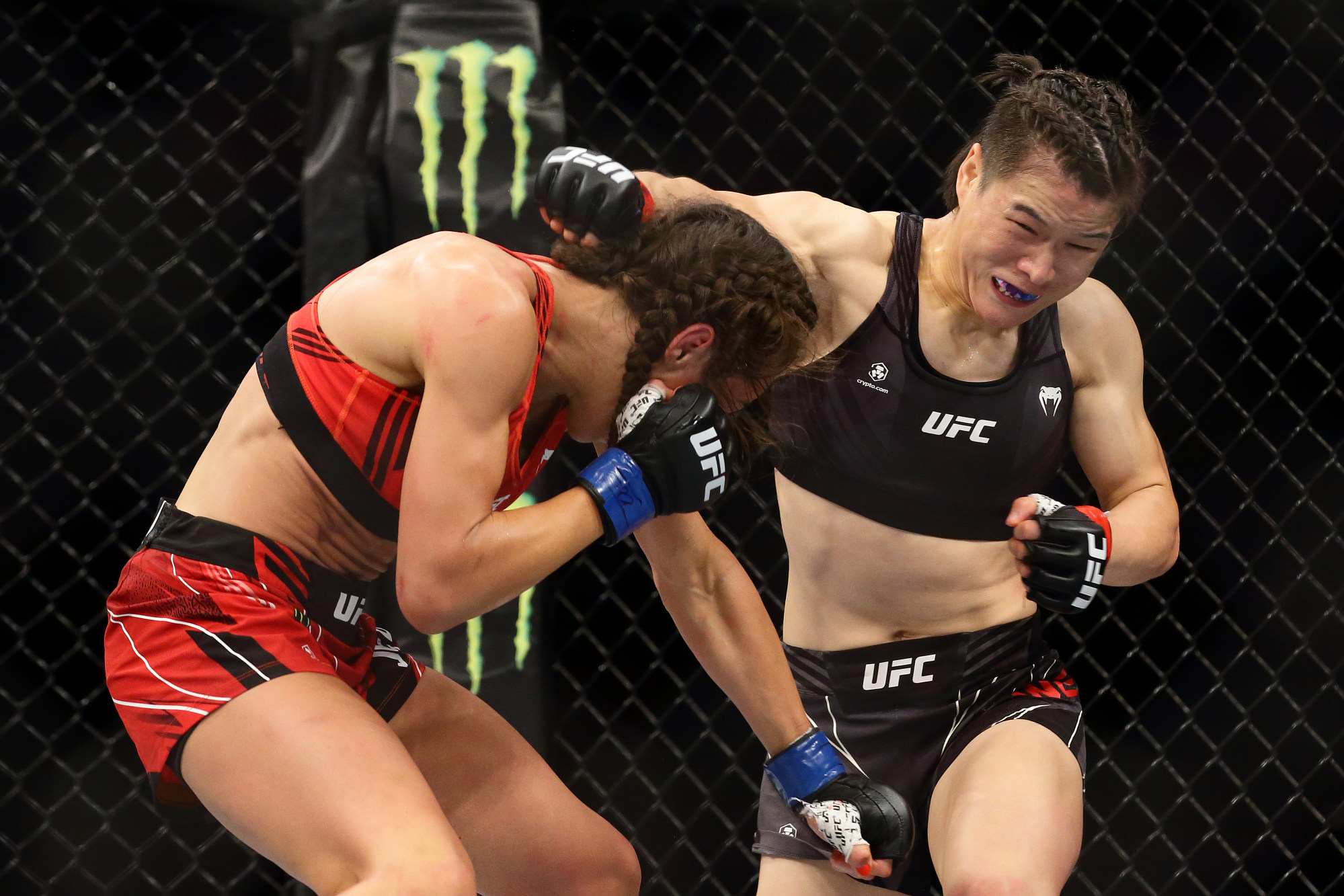 Hickman's journey from fighter to coach to business owner was one shaped and made possible by the Covid-19 restrictions that shut down the MMA industry across the region, one that both mirrors its struggles in Asia but also shows the opportunities that have arisen from the pandemic.
After settling into island life in Phuket, as well as getting a few fights under his belt, Hickman found himself gravitating towards the art of coaching MMA fighters. Making it into the UFC, or etching out a career as a fighter is incredibly tough, and Hickman wanted to stay in the scene when his days in the ring were winding down.
By 2017, he had been joined by his brother, Frank, also a collegiate wrestler, and soon "The Hickman Brothers" were mentioned when anyone brought up Tiger Muay Thai.
Hickman, whose last bout was in December 2016, says the transition to coaching was both natural and jarring.
"It is similar to fighting," he says, "you still have the nerves and the emotions before the fight but you have less control. I'm just sitting on the side of the cage hoping that everything I've done with the athlete comes out in the fight. It's almost like a video game, you just have to hope that what you've instilled in them shows in the fight."
With the Hickman brothers' wrestling backgrounds, Tiger Muay Thai quickly became a mainstay for UFC fighters looking to sharpen their tools.
John Hyon Ko, an MMA journalist based in South Korea, calls it an easy sell. Muay Thai is Thailand's national sport, one of the key foundational disciplines for an MMA fighter along with wrestling, boxing, jiu-jitsu and kick boxing.
We'd always talked about opening our own gym, but we were always too busy … And then Covid hit and we had all the time in the world

George Hickman
"The gyms, the fighters, the training, the beaches, the people – and it is cheaper than most places with the same," says Ko, adding that Asian MMA is now in "rebirth" mode coming out of the pandemic.
Hickman found that when Covid-19 and its accompanying restrictions swept across the region in 2020, the challenge was also the opportunity of a lifetime.
"We'd always talked about opening our own gym," says Hickman of the conversations he'd had with Frank, "but we were always too busy, we never had the time to sit down and actually start planning it out. And then Covid hit and we had all the time in the world."
When the pandemic shut Tiger Muay Thai in 2020, Hickman began having serious conversations with his brother and fellow former fighter Alex Schild about opening a gym.
The three trained a small roster of fighters on styrofoam puzzle-piece mats outside their homes in Phuket, including Russian MMA fighter and former UFC bantamweight champion Petr Yan, who was training for his title fight at Fight Island, in Abu Dhabi, in July 2020 (in which he beat José Aldo).
The plan was to open in 2021. However, Hickman says, Covid-19 roadblocks, local restrictions and general chaos caused by the pandemic forced them to push the opening date back multiple times.
"We signed the lease for the property in May 2021, but we didn't start construction until almost November. The plans changed I don't know how many times." But without Covid-19, barriers such as language, coupled with the red tape for foreigners opening a local business, might have sunk them: no one would have had the time to put up with him.
"One hundred per cent Covid gave us the opportunity to put in the groundwork to be able to get this going," he says. "We're surrounded by a lot of great people and everything that could have gone wrong that did go wrong, something better came out of it."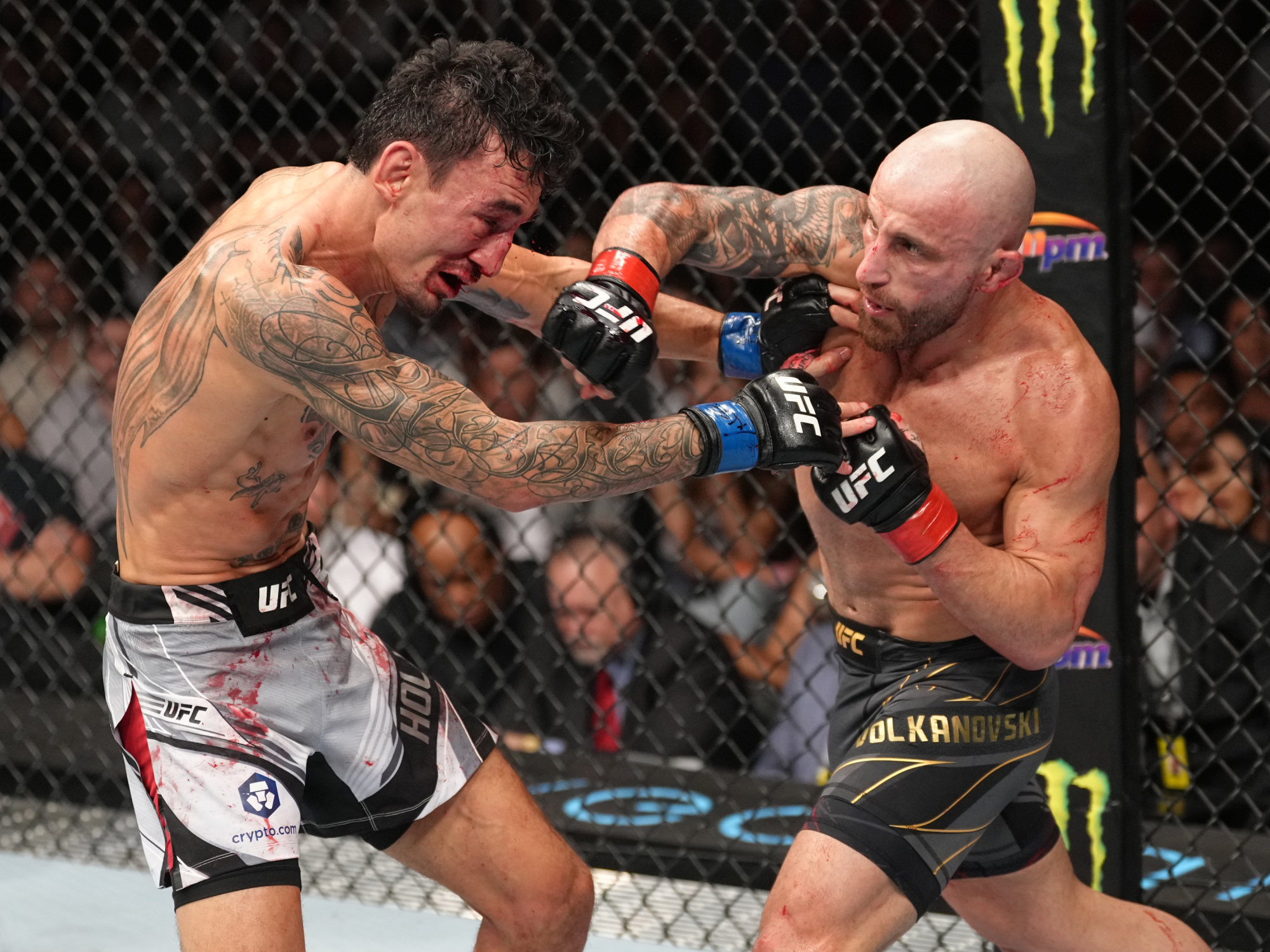 Finally, on April 22 this year, Bangtao Muay Thai & MMA, located in the Thalang District of Phuket, opened shop. In a full-circle moment, Volkanovski, who had received a scholarship for Tiger Muay Thai at the same time as Hickman, attended the gym's official opening.
The UFC had to endure Covid-19 like any other sporting profession. But company president Dana White brought back fights mere months after the pandemic's original wave in the spring and summer of 2020, the first of which, UFC 249, was held in Florida that May.
With the pandemic in full swing, Jacksonville's VyStar Veterans Memorial Arena was eerily quiet as Justin Gaethje beat Tony Ferguson in a headlining interim lightweight-title bout.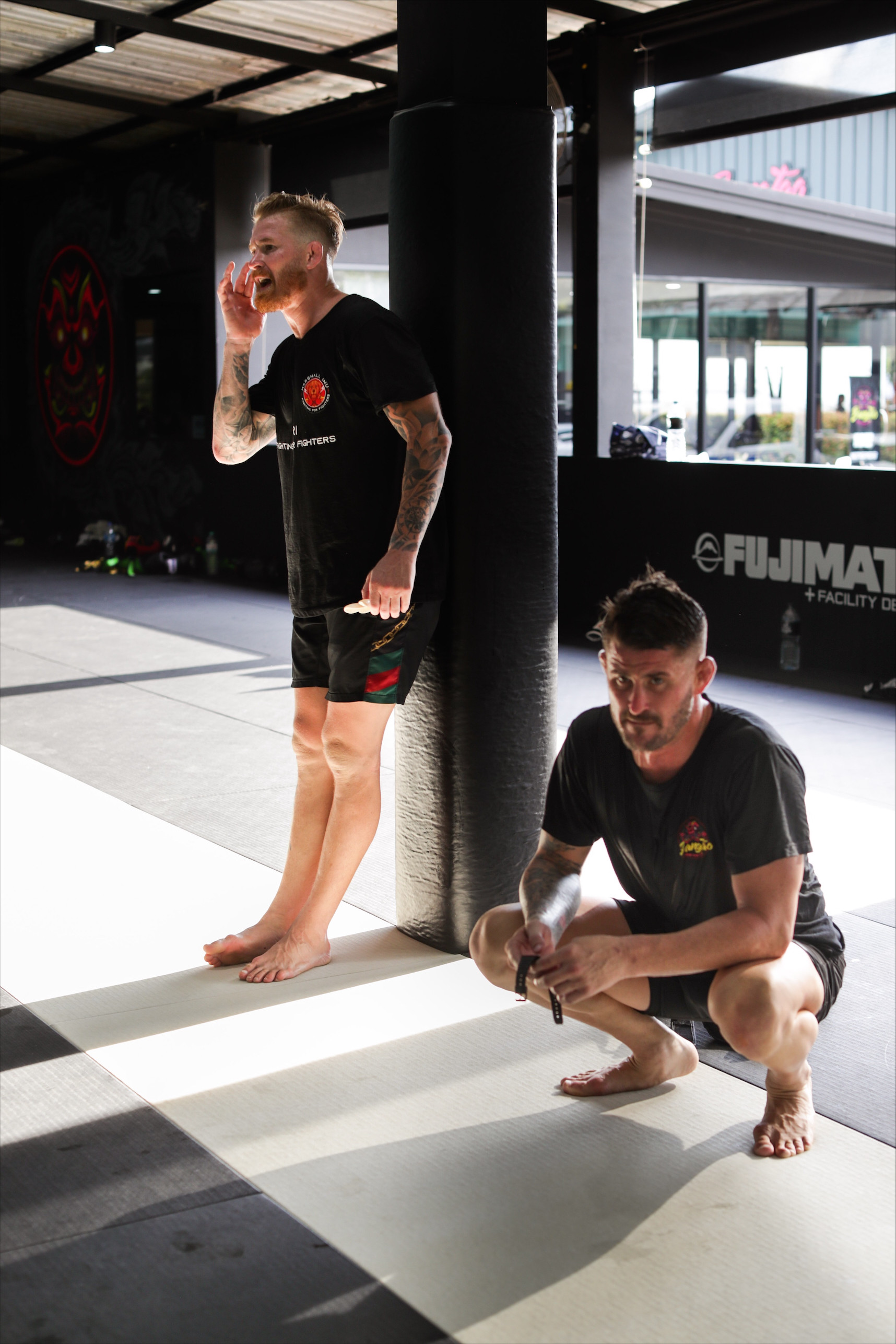 The UFC, unlike other professional leagues suffering from lockdowns, welcomed in a new legion of followers with this strategy. It currently has an estimated 668 million fans, up from 300 million at the end of 2019, according to official numbers, and is flirting with a US$10 billion valuation.
Virtually every number associated with the UFC has risen in the past two years: social media followers, revenue, you name it, the UFC has cashed in.
But unforgiving Covid-19 policies and restrictions hindered the UFC's expansion into MMA in Asia for months on end, as gyms such as Tiger Muay Thai, where Hickman was working as a coach at the start of the pandemic, kept their doors shut, offering fighters little reprieve when it came to finding training grounds, partners and resources.
While
Singapore's ONE Championship
had already established itself as a regional powerhouse, and declared its intentions to host games in the United States and launch an initial public offering, there is no denying the weight and might of the UFC.
The company has 207 million social media followers, produces more than 40 live events annually and broadcasts to nearly 900 million households in more than 170 countries.
The UFC has now resumed its move into Asia, hosting its first event in the region since UFC Fight Night: Frankie Edgar vs The Korean Zombie, in December 2019 in Busan, South Korea. UFC 275: Teixeira vs Procházka, held on June 12 this year in Singapore, featured fans, all wearing face masks, in an event that signalled the company's desire to return to normality and regain its foothold in Asia.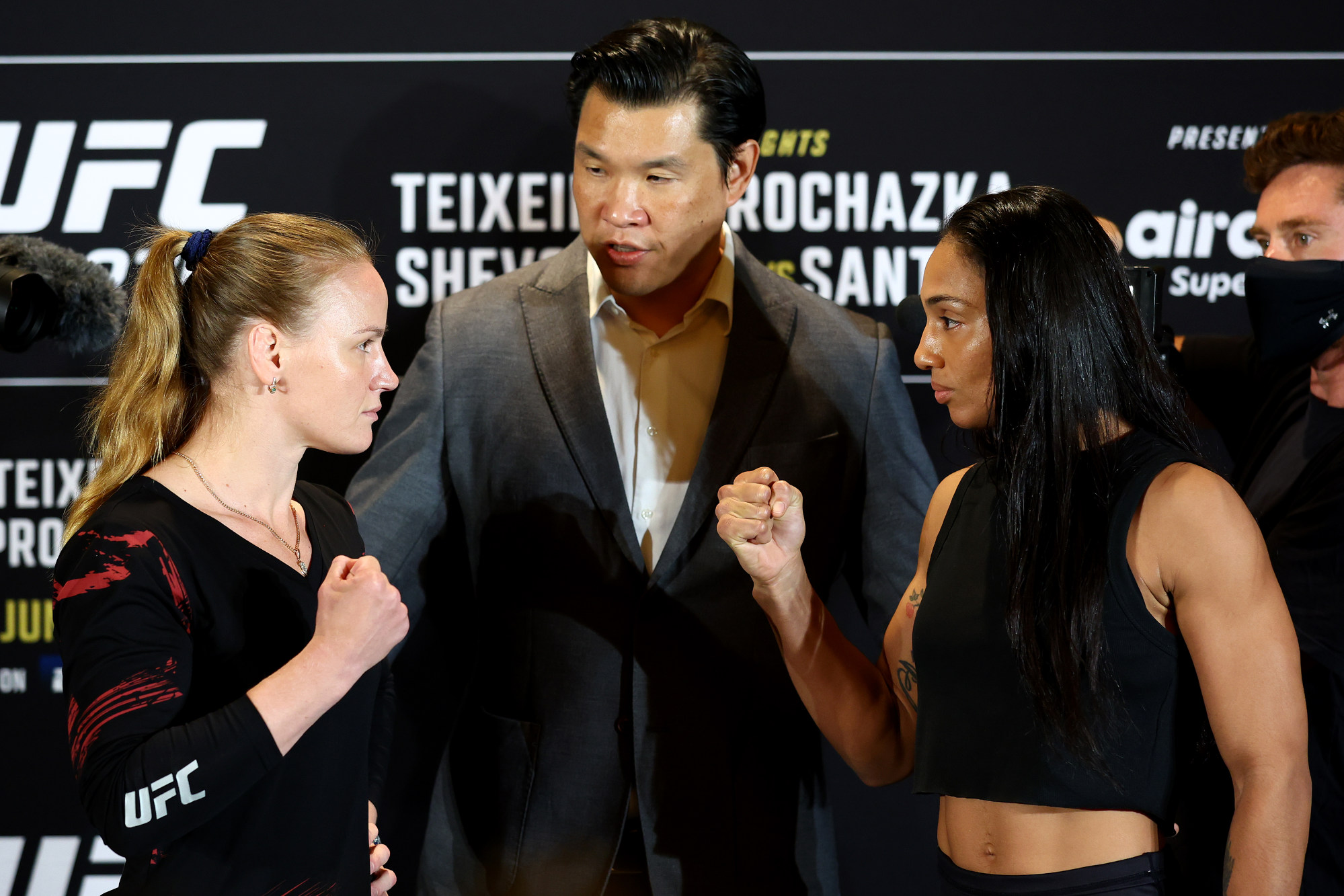 The UFC set the Singapore Indoor Stadium gate record for a sporting event, with 10,787 tickets sold, generating more than US$1.5 million. Kevin Chang, the UFC's senior vice-president for Asia, says the show had a singular goal.
"It was a statement," says Chang, who has been with the UFC since 2011. "'Hey, we can do massive international events again.' And we chose Singapore because of its infrastructure and the way the city was heading in regards to the 'new normal' and their Covid policy."
Chang says that when discussions began about hosting an event in Singapore, fans were not yet permitted to attend events in the country, and then as time went on they started looking at 30 per cent, then half, and finally filling an arena.
"There was a lot of planning and preparation, and planning different scenarios as to how this would all go down," says Chang. "It was really proof to us that we've grown a lot in terms of fans [in Asia] since the pandemic hit.
"We saw it in other things that we measure, broadcast viewership, social media for instance, you look at any of our big events and they are trending across Asia – Singapore, Malaysia, Thailand or even places like India and certainly China."
Daniel Rubenstein, a Las Vegas-based sports agent who represents a number of Asian fighters, including South Korean Kim Ji-yeon, a UFC veteran, believes that "with the pandemic coming to an end, you'll see the UFC continue to invest in the Asian market in 2023 and beyond".
"Historically, they have done shows in Singapore, South Korea, China, Japan, but I wouldn't be surprised if we see Thailand or Bali [Indonesia] on schedule in the upcoming years. Especially as the gyms in Asia continue to train home-grown talent."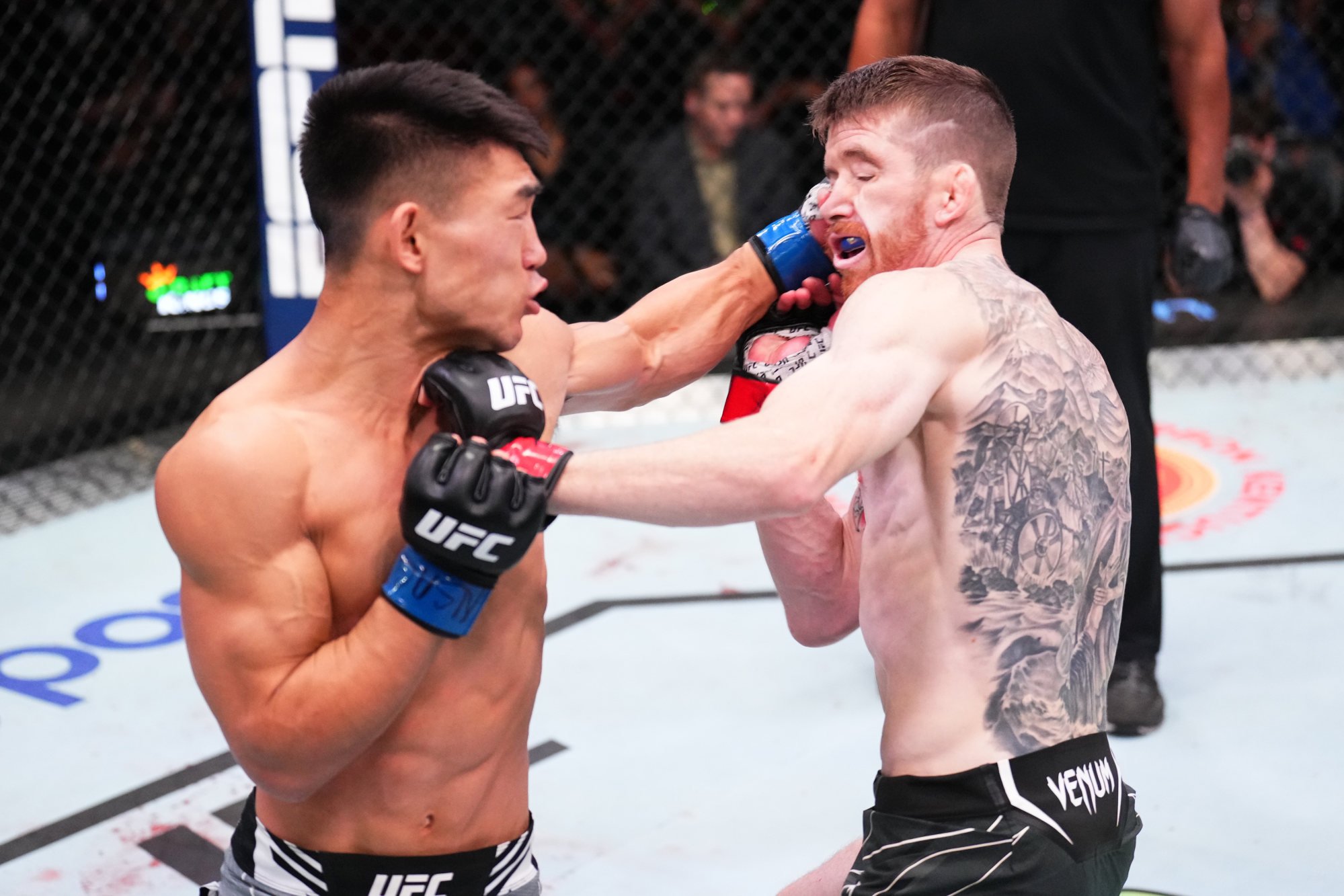 Rubenstein also represents Thailand's Loma Lookboonmee, who trains at the Hickman gym and in September won her latest fight in the UFC against fellow up-and-coming Brazilian fighter Denise Gomes. At just 26 years old, the Buriram Province strawweight could represent an upcoming wave of Southeast Asian fighters.
"This is also a really good time for us to showcase how much talent we have cultivated in the region," says Chang, "talent that we want to help get to the next level, and not just make the UFC, but compete in the UFC."
Chinese fighter Song Yadong recently became the first male fighter from the country to headline a card, taking on American Cory Sandhagen on September 17 at the UFC's own Apex arena, which hosts smaller market shows in Las Vegas on a regular basis.
Song lost the fight as a result of a doctor's stoppage TKO because of a cut over his eye, but proved he was more than capable of competing with an elite fighter like Sandhagen, who is now trying to position himself for a title fight.
The fight will take place on November 12 at Madison Square Garden, in New York, and Chang says the event will be crucial for MMA in Asia, given that every time Zhang fights "she lights up China and Chinese MMA fans".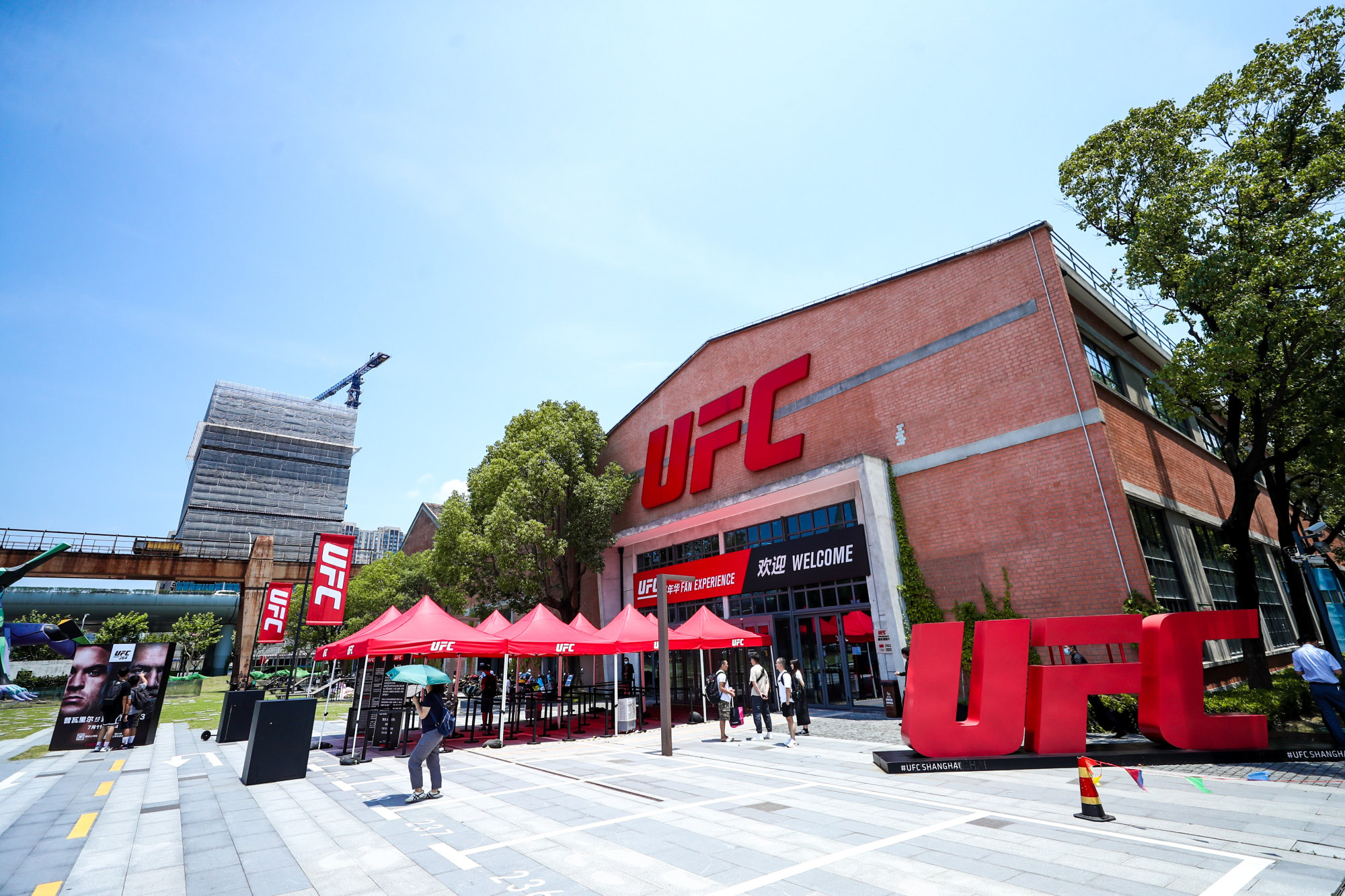 Zhang has a staggering 1.84 billion followers on Weibo, and her most recent fight, a rematch she won against Poland's Joanna Jedrzejczyk, which was the co-main event in Singapore in June, garnered 140 million topic followers on China's
Douyin
platform.
"There's not really an aptly descriptive way to describe what [Zhang] means to MMA in the region," says Chang, who notes that if she were to reclaim the strawweight belt it would signal a new era for Chinese fighters.
But, until mainland China drops its zero-Covid policy, hosting a show in the country, says Chang, is impossible, and the UFC Performance Institute in Shanghai, which cost the company an estimated US$12 million and opened in June 2019 (China's Olympic Committee designated the Shanghai institute as an Official High Performance Adviser and Training Centre), will remain available to mainland fighters only.
Still, the fruits of the UFC's pre-pandemic labours are already beginning to show. The Shanghai institute, the UFC's second and largest (the first is in Las Vegas), hosts a programme called UFC Academy.
Graduates of this programme have already earned UFC contracts, and more are competing in the company's new "win and advance" style tournament, Road to UFC, which launched this June in Singapore. The tournament also features up-and-coming talents from Asian countries including Japan, South Korea, the Philippines, Thailand, Indonesia and India.
But the question remains: can the UFC reassert itself across Asia in a post-pandemic landscape that has changed virtually every aspect of the sport and shuffled the deck when it comes to promotional companies in the region? Chang's answer is yes, and it is already at work.
"We're very excited," he adds. "There's got to be that light at the end of the tunnel, and when [China] does finally open, we really have some big expectations to grow."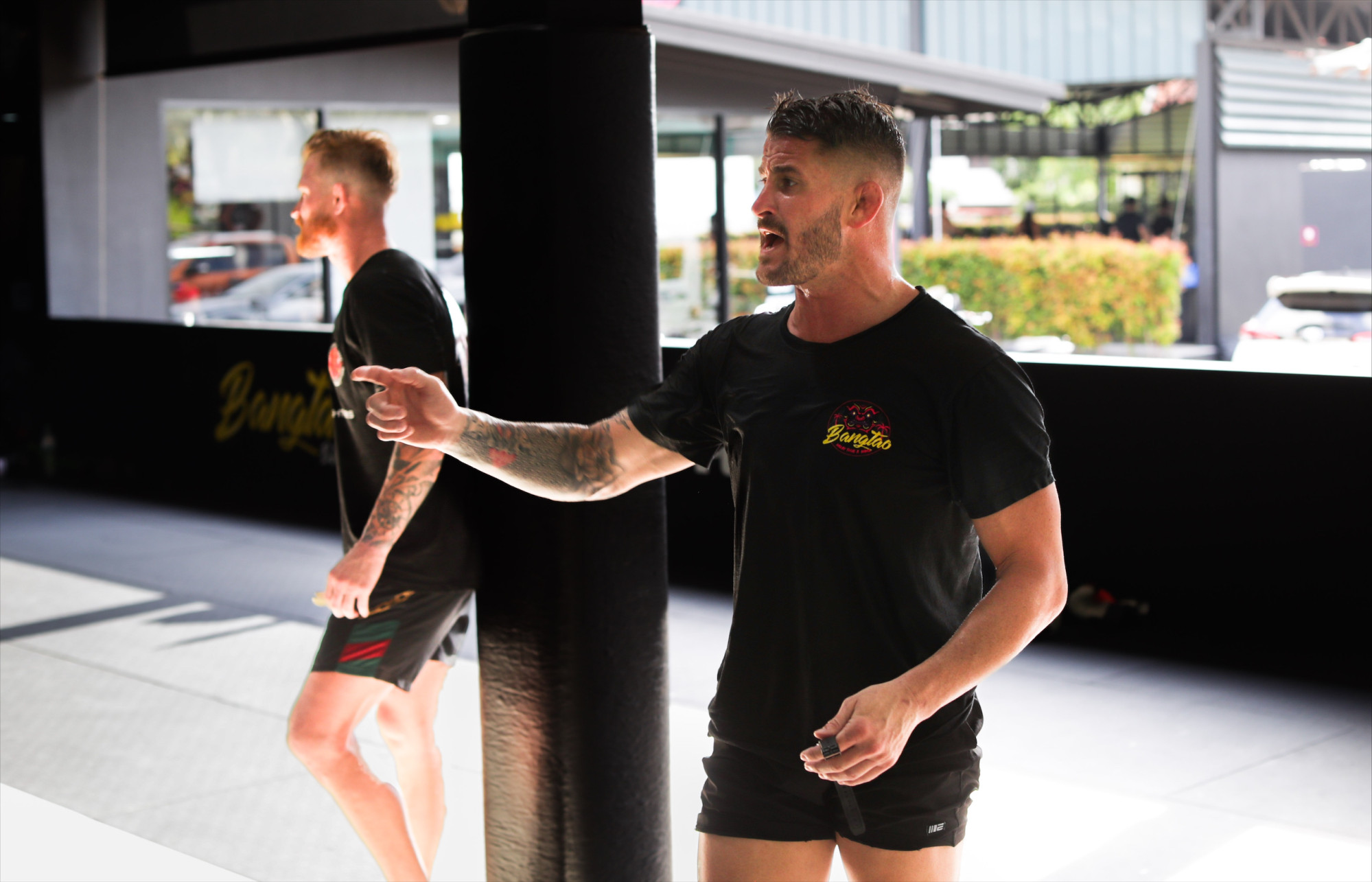 Hickman, who has already seen a who's who of UFC fighters come to Bangtao, including top-ranked heavyweight and fan-favourite Australian Tai Tuivasa and current light heavyweight champion, Czech Jiri Procházka, says the goal is ultimately to help foster the sport in Asia, and also to help Asian fighters grow the sport locally.
"I'm just really excited about getting more Thai people into the UFC, and building something special," Hickman says.
His brother Frank, who is also Volkanovski's wrestling coach, says he could not have imagined how much a snow day in Atlanta could change both his and George's lives. He says that through the pandemic, MMA did what it has always done, put up a fight, learned and grew through adversity.
"This sport is just going to get bigger and bigger now," says Frank. "The UFC is continuously improving, it's a massive business and it's a massive industry and during the pandemic [the UFC] did a very good job of staying in the mix and staying relevant the whole time, and now that Covid looks to be over, it's just going to get bigger and better for everyone."