Immersive dining experience X comes to Hong Kong this month – and guests are warned to expect the unexpected.
The series, hosted by I AM, an all-female Hong Kong-based creative team, fuses dining and performance art.
"Guests will experience conceptual dining that inundates the senses," says I AM founder, New Yorker Kate March.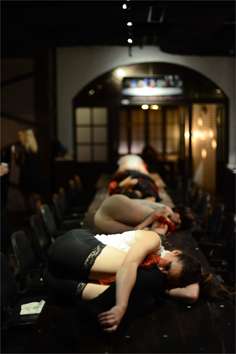 The series kicks off on February 22 with "An Evening of Meat", exploring themes of control, femininity, passion and feminism, linked through innovative cooking. Despite the title, only two meat dishes are included in the six-course meal, which features zaatar roast chicken ("I am Unwavering") and charred eggplant ("I am Passion").
"I've been creating these dining experiences that combine performance art and dining for almost eight years. In fact, 'An Evening of Meat' was the first piece I created in London," says March, explaining that the entire meal is designed around the performance, with dancers becoming as much a part of the event as the food, as dining tables transform into stages.
Dinner as theatre: behind the scenes at Ultraviolet, Shanghai 'immersive' restaurant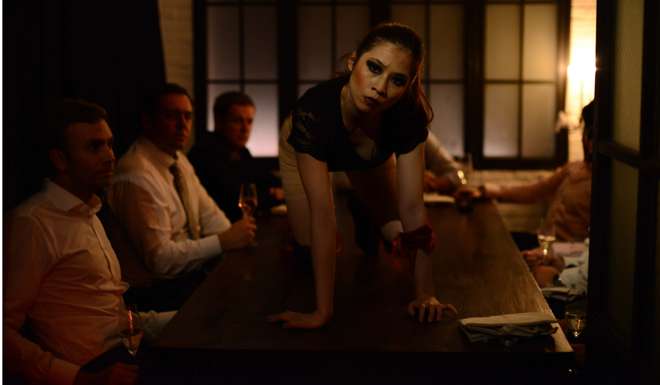 "There's choreography but the magic happens with the improvisation – the interactions between audience and performer," says March, who has produced several similar concepts, mostly for private clients. "I want to open it up to a more public space. Hong Kong needs more genuinely creative spaces like this so, ready or not, here we come."
The series, she says, provides a platform for female chefs and artists from around the world to join creative forces.
Lebanese chef brings lifetime of experience to private kitchen in Aberdeen
Maria Bizri, founder of Pomegranate Kitchen, in Aberdeen, the venue for the dinner, which includes wine pairings, has created a menu "designed to shock and excite the senses".
For tickets, visit xdinner.pelago.events.