"President Nixon broke two decades of hostility and isolation between the United States and China [yesterday], arriving in this wintry capital to a reception that was proper and cordial and all but ignored by Peking's four million people," the South China Morning Post reported 45 years ago, on February 22, 1972.
The atmosphere in Beijing quickly softened, according to the following day's newspaper: "The changed mood appears to follow two events on Monday [Nixon's first day in Peking]. One was President Nixon's unscheduled meeting with Chairman Mao Tse-tung which none expected so early in the visit […] The other was the easy informality which marked the banquet at the Great Hall of the People and the frank and realistic speeches delivered by Mr Chou En-lai and Mr Nixon."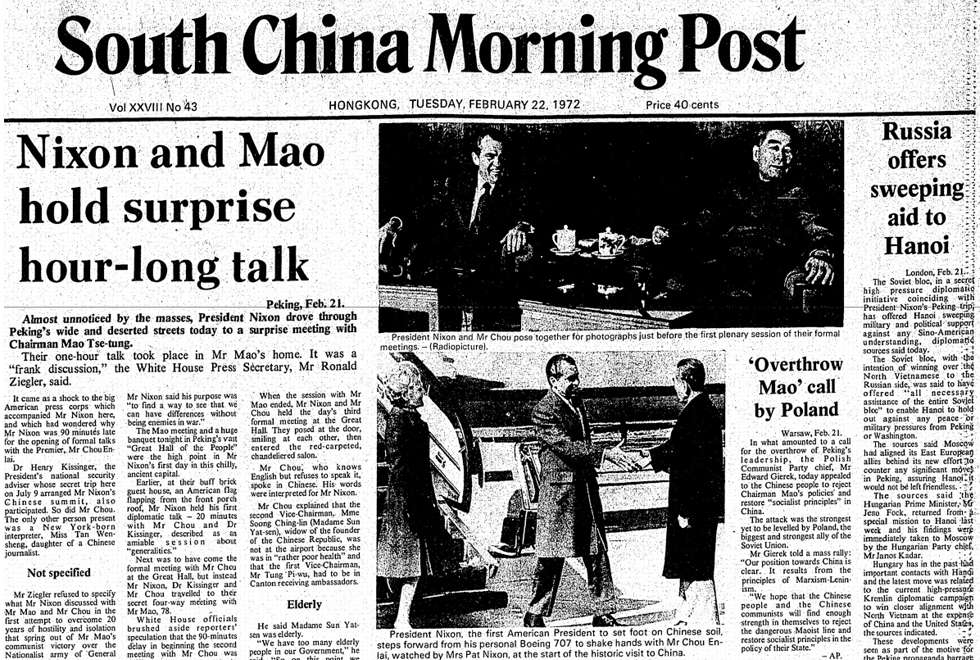 At that banquet, the newspaper reported, "Mr Chou was a perfect host, at one point serving Mrs Nixon a bit of food from a dish. Informal toasts were offered, and the Chinese Prime Minister once stood up on his chair and reached far across the table to spear what appeared to be a shrimp. […] Mr Chou and an interpreter sat between the Nixons. They all spoke animatedly […]"
Details of the talks, aimed at normalisation of diplomatic relations, would remain secret, but a joint communiqué was promised at the end of the visit. Experts postulated that the Taiwan question, US military presence in the region and continued economic sanctions would be high on the agenda – and ultimately the "journey of peace" was declared a clear step on the "long march" to better relations.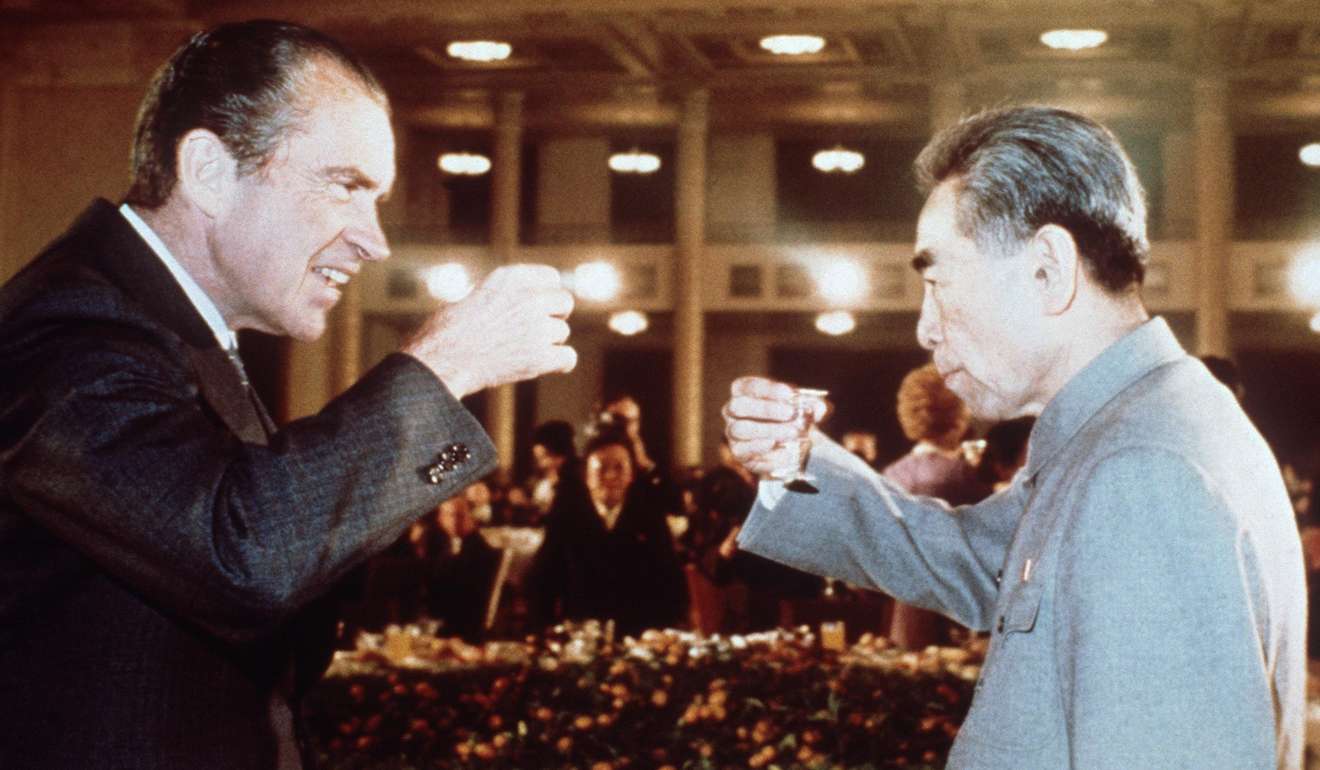 "Standing in brilliant winter sunshine at the Great Wall of China," the Post reported on February 25, "a relaxed President Nixon [yesterday] said that his search here for 'an open world' may result in the destruction of the walls that divide mankind. 'We do not want walls of any kind between peoples, and I think one of the results of our trip – we hope – may be that the walls that are erected, whether they are walls of ideology or philosophy, will not divide the peoples of the world.'"