"The Colony's most eminent and respected citizen, Sir Robert Ho Tung, [...] passed away peacefully in his sleep at 4 p.m. yesterday [...]" the South China Morning Post reported on April 27, 1956. Hotung, 93, had died of pneumonia at his residence. "Born in Hongkong some twenty years after it became British, and closely identified with its life and development, Sir Robert's history was that of the Colony," the story continued.
Son to a Dutch father and Chinese mother, Hotung rose from humble origins. "Born in a small house off D'Aguilar Street, Hongkong, on December 22, 1862, he was the eldest son of a large family of moderate means," a review of his life in that day's newspaper recorded. In 1878, he joined the Chinese Imperial Maritime Customs.
Hotung vs Hotung: Family feud sees father and son go to war over sale of land
"Two years later, the ambitious young man had tired of 'dead end' labour and joined Messrs Jardine Matheson & Company as junior assistant [...] In all he was employed with the Princely House for some twenty years. [...] Meanwhile, he had set up his own business and engaged in many commercial undertakings.
"In Hongkong, Sir Robert became the Colony's largest property owner and richest man. He was a director of many public companies and shareholder in many more. Among them were Hongkong and Shanghai Banking Corporation, the Hongkong and Whampoa Dock Company, Hongkong Electric Company [...] He was one of the first Hongkong Justices of the Peace. In 1915 he was knighted (Knight Bachelor) by King George V and in 1955 was admitted to the Order of the British Empire (KBE)."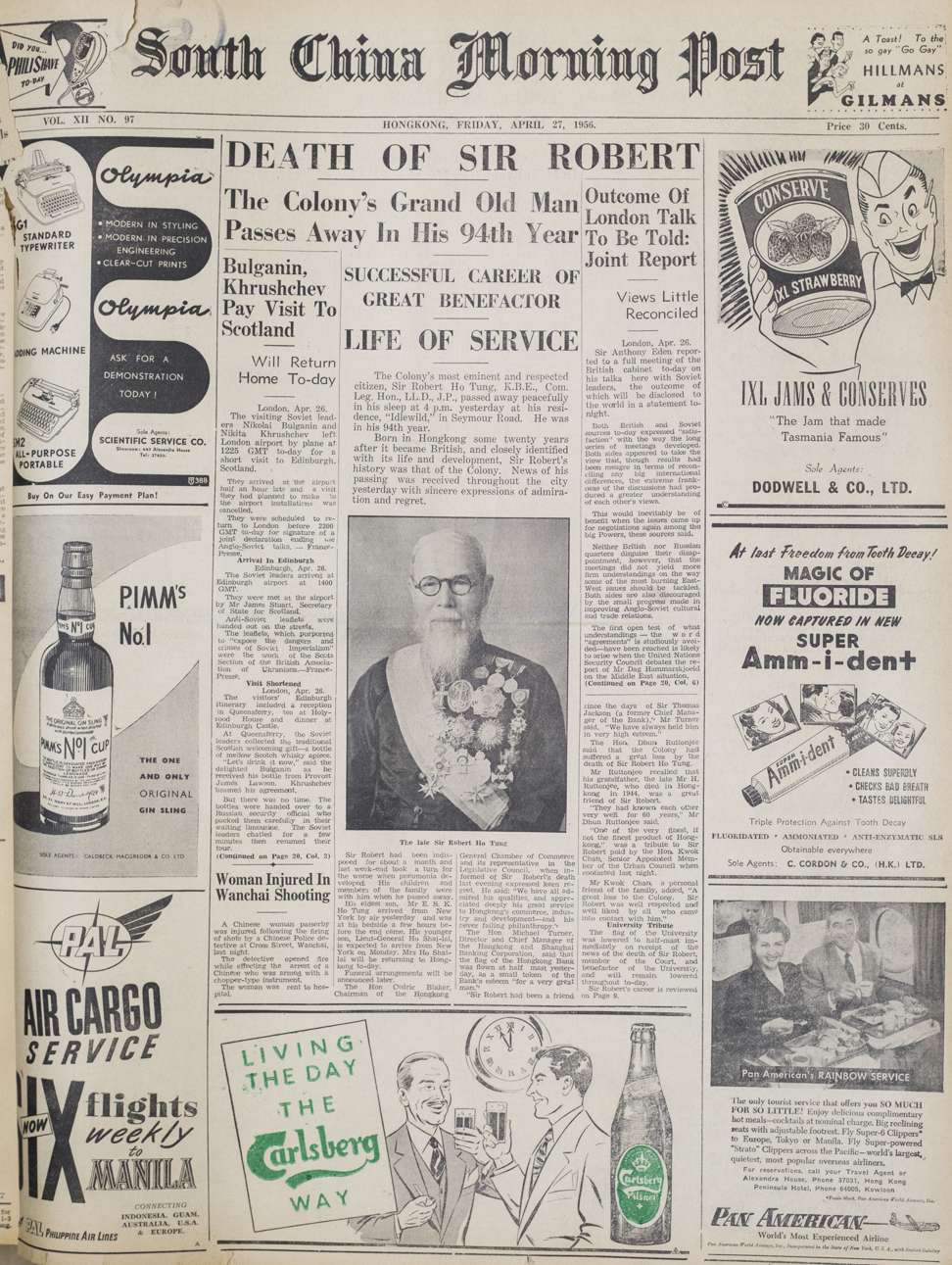 The Post's obituary writer noted that "Sir Robert was in full sense a self-made man."
The body of Sir Robert was laid to rest at the then Colonial Cemetery, in Happy Valley, on May 2, according to the following day's newspaper. "His Excellency the Governor, Sir Alexander Grantham, and Lady Grantham, were among the hundreds who braved the steady downpour to pay their last respects to Hongkong's 'Grand Old Man.'"