"An event unique in the history of Hongkong will unfold tomorrow at 6pm when the Queen and Prince Philip arrive on their four-day visit," the South China Morning Post reported on May 3, 1975. "The Queen will be the first reigning British monarch to set foot in Hongkong."
Its report continued: "There have been 17 previous occasions since 1841 when members of the Royal family have visited Hongkong. The first Royal Visit was in 1869 when Prince Alfred, Duke of Edinburgh, called while on a world tour. The latest was in 1972 when Princess Alexandra accompanied by her husband, Mr Angus Ogilvy, opened the cross harbour tunnel."
From the Post archives: the death of King George VI
In a Post report on October 2, 1974, the major­ity of community leaders had welcomed the prospect of the queen's visit, although Urban Councillor Elsie Elliott said: "She certainly would not be given a true picture of the Colony."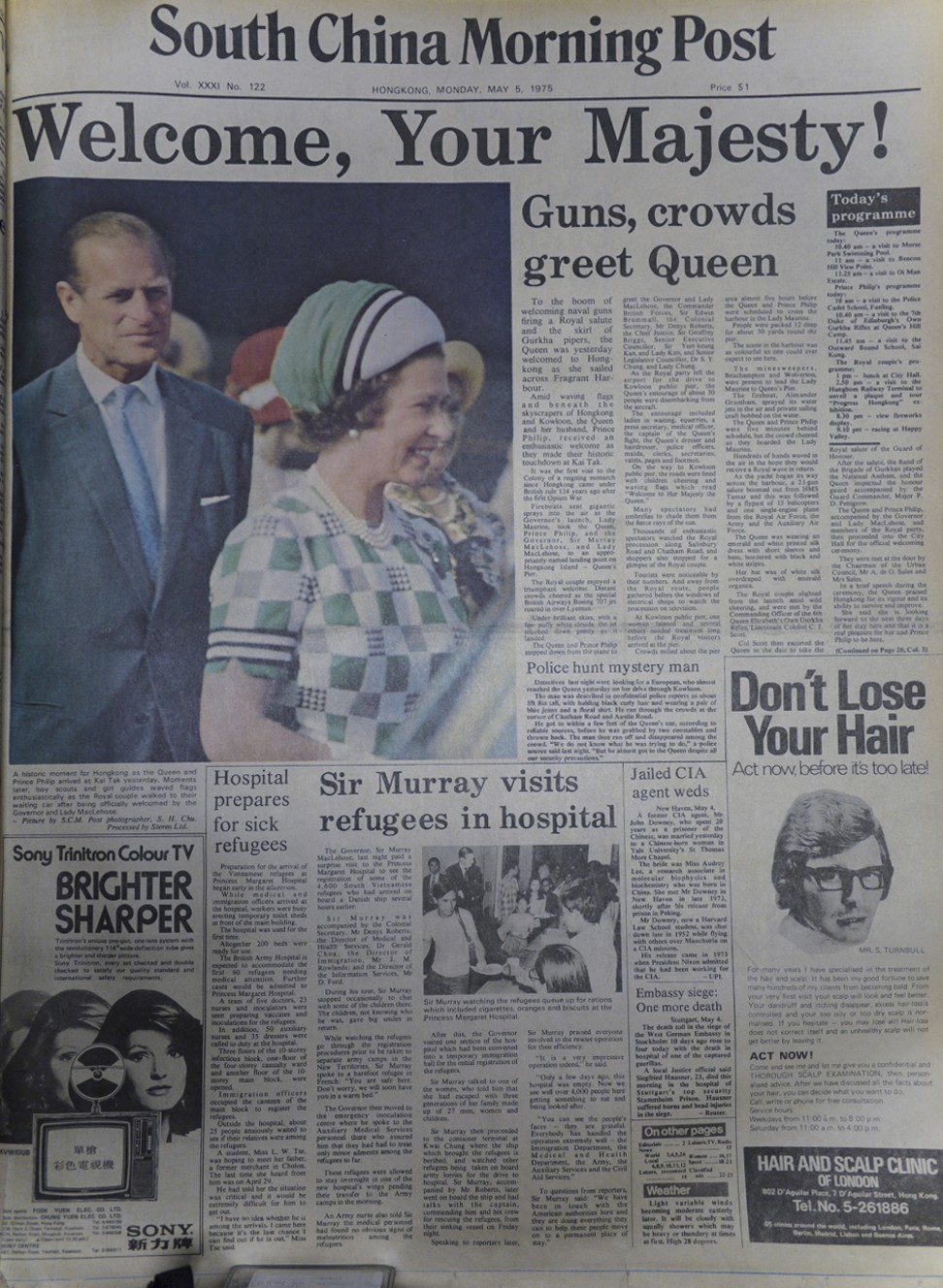 With preparations soon under way, com­memorative stamps and coins had been minted, plans for pageantry and parades set in motion and calls for demonstrations sounded by "Trotskyist groups" (they did not materialise).
From the Post archives: Richard Nixon's historic visit to China
"To the boom of welcoming naval guns firing a Royal salute and the skirl of Gurkha pipers, the Queen was yesterday welcomed to Hongkong as she sailed across Fragrant Harbour," the Post reported on May 5. "Amid waving flags and beneath the skyscrapers of Hongkong and Kowloon, the Queen and her husband, Prince Philip, received an enthusiastic welcome [...] It was the first visit to the Colony of a reigning monarch since Hong Kong came under British rule 134 years ago after the first Opium War."
How the Braemar Hill murders shook Hong Kong 32 years ago
A day later, it reported: "Queen Elizabeth and Prince Philip [yesterday] mixed with hawkers, soldiers, taipans, public servants, reporters, students, estate residents, jockeys, shareholders and, above all, children."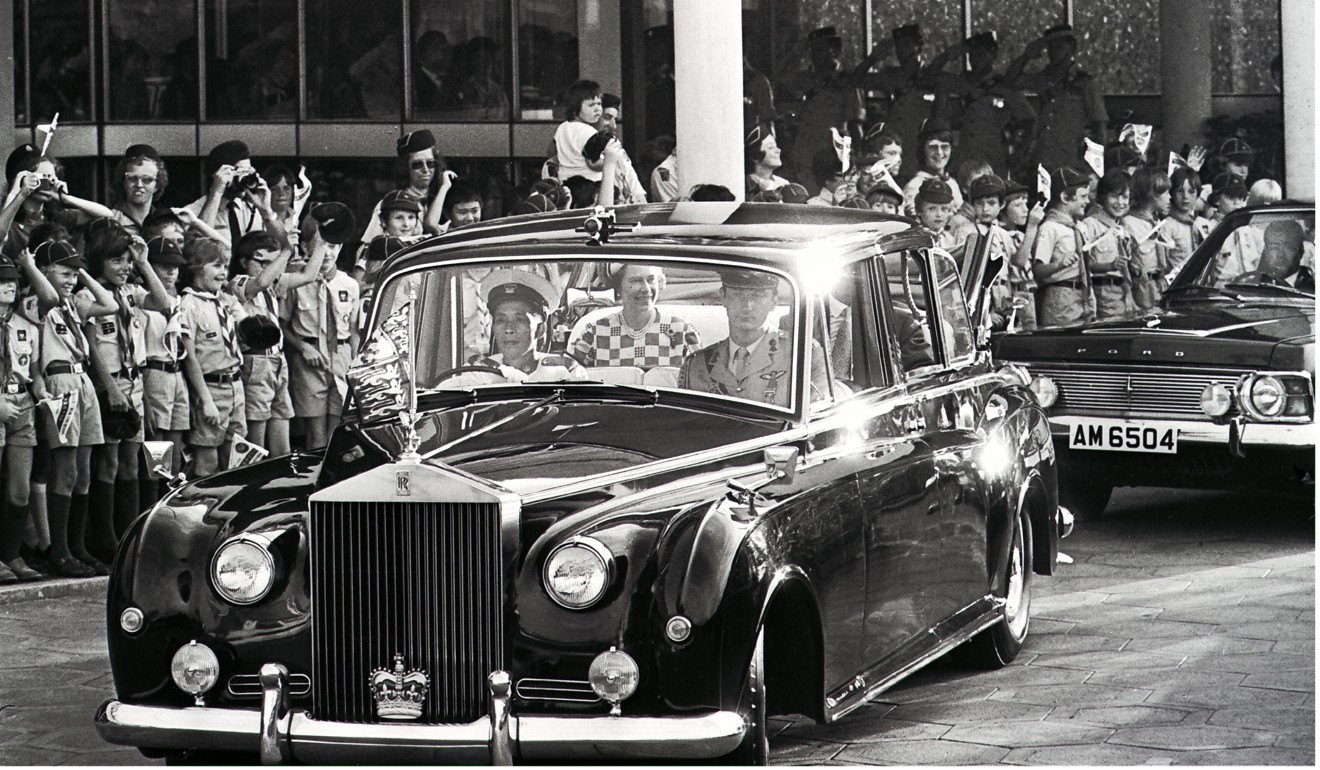 In a short address, the queen had said: "The circumstances that have produced modern Hongkong are unique […] Your reputation stands high in the world. Few other communities have had greater problems to deal with or have confronted them with greater vigour […] Hongkong is famous for this, as it is for the vivid colour and movement of its densely packed life and for the beauty of its scenery."
The visit generated hundreds of column inches of coverage in the Post.
Under the headline "Queen's charm captured Colony's heart", the lead in the Royal Visit Souvenir pull­out, published on May 8, concluded: "The Royal Couple were not isolated from reality; they saw the blemishes of Hongkong as well as the bright lights and the Colony's accomplishments."