"Peking, May 19 [1985]­ – A magnificent Hongkong team had their finest hour in international soccer here tonight when they beat China 2-1 to emerge champions of Asia Group 4A," the South China Morning Post reported on May 20.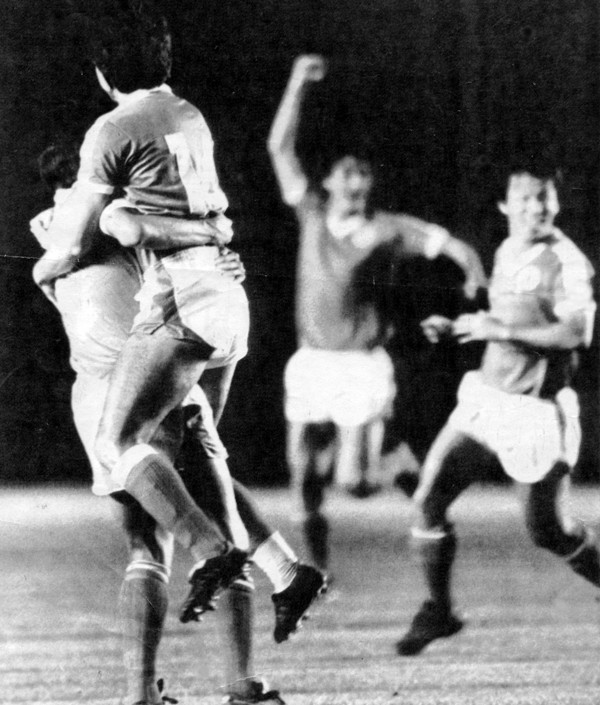 "With a passionate performance that stunned the capacity crowd in the 80,000-seater Workers' Stadium, Hongkong have put themselves in reach of a place in the World Cup finals in Mexico next year."
No one had given the underdogs much chance. To progress in the competition they'd needed to beat a free-scoring China side, backed by a "fanatical home crowd", that had swept Macau aside in a 6-0 win a week earlier. "But China underestimated Hongkong – as indeed did many people in the territory. The chips were down tonight and Hongkong responded with a matchless display," the report continued.
Many headlines were stolen by the subsequent violence that marred the game. "HK win sparks riot: Angry crowds stone foreigners", the Post reported, describing scenes as "Thousands of Chinese soccer fans rampaged outside Peking's Workers' Stadium".
Under the May 22 headline "Public Trials ordered for soccer rioters" the city's vice-mayor Shang Baifa was quoted calling for those who had taken part in the "riotous act" that had "smeared the image of Peking as well as our country" to be punished.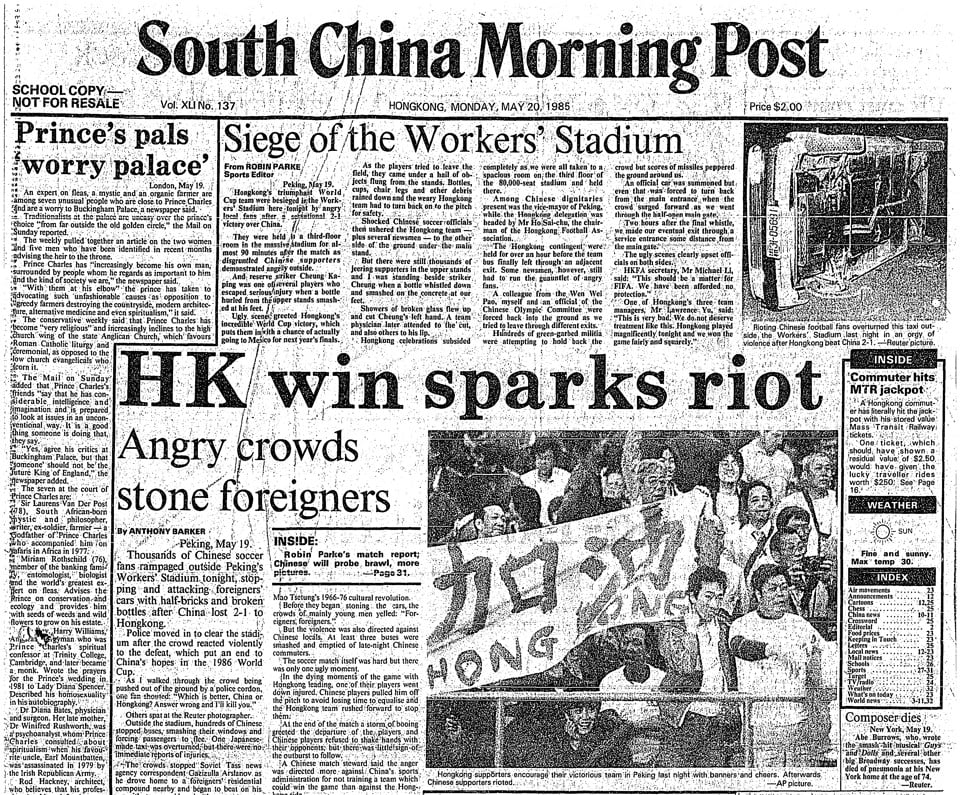 China Daily reported the vice-mayor himself had walked down from his seat "to guide the Hongkong team to safety" whereupon "he was saved by a Hongkong player from a flying bottle directed at him".
In Hong Kong, a heroes' welcome awaited the players and coach Kwok Ka-ming, who told the Post: "China played exactly as I thought they would […] they expected us to attack as we needed to win to qualify, but we managed to contain ourselves."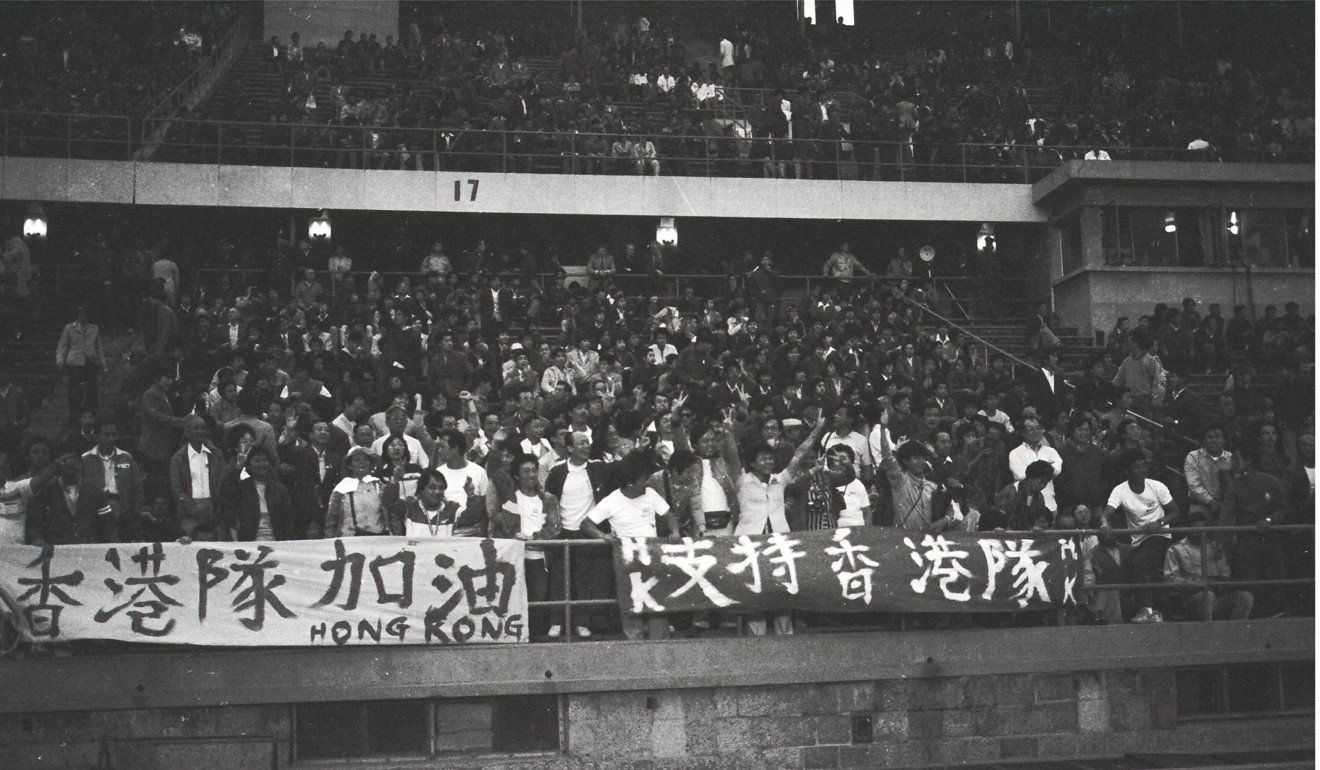 One man at least was not surprised by the result. Reflecting on "a glorious night of soccer", sports editor Robin Parke wrote: "As the Hongkong Football Association Chairman, Mr Ho Sai-chu, said as we trod the Workers' Stadium turf an hour before kick-off: 'People in Hongkong [...] don't seem to believe that in soccer anything can happen and often does. We've been told that we don't have a chance and that, anyway, we would rather China won. Well, we want to win … and we can.'"
And so they did.