Once a high-flying Hong Kong banker, Emma Slade is now a Buddhist nun helping children with special needs in Bhutan. Her remarkable journey is recounted in her new book, Set Free: A Life-Changing Journey from Banking to Buddhism in Bhutan.
In vivid detail, it describes how Slade, a debt analyst for an investment bank, was held hostage at gunpoint in her hotel on a business trip to Jakarta, Indonesia, in 1997. She emerged unscathed, but the trauma triggered a shift in outlook and set her on a new path.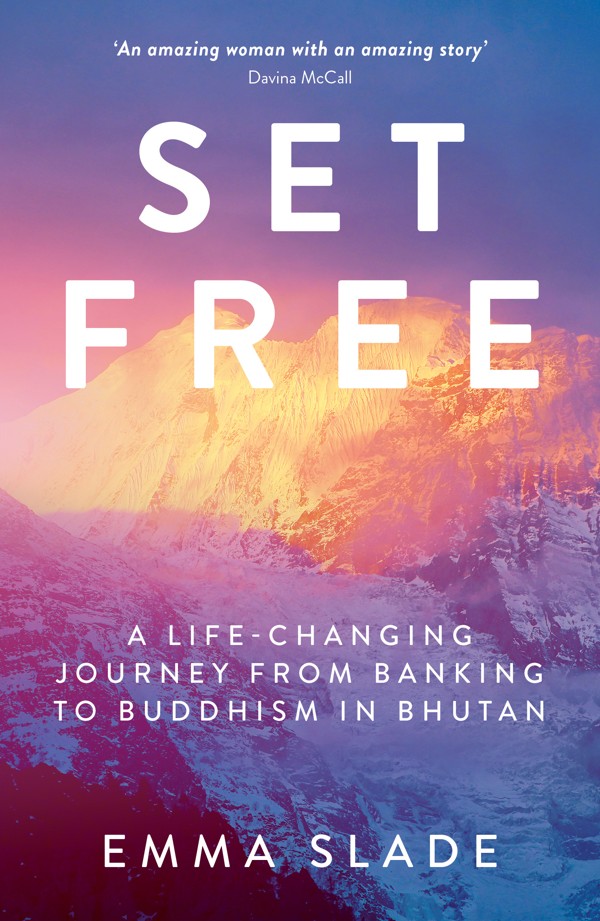 She resigned her job, returned to England and discovered Buddhism through a newfound love of yoga. After travelling to Bhutan, she became an ordained nun in 2012 and started a charity three years later.
Now Slade is based in the British seaside town of Whitstable, but spends several months each year in the Himalayan kingdom.
Her charity, Opening Your Heart to Bhutan, has raised almost HK$1 million (US$128,000) to date, funding access to medical care, disability aids and basic amenities in rural east Bhutan, and supporting a vocational school in the area.
On her first return to Hong Kong since leaving in 1999, Slade says: "Last time, I was leaving in a hurry wearing a pinstripe suit. Now I'm coming back with a smile on my face and wearing Buddhist robes."
Meet Slade at her book signing at Bookazine, in Prince's Building, Central, on June 27 , from 6.30pm to 7.30pm. RSVP on [email protected]. Book proceeds go to Opening Your Heart to Bhutan.