"It's all about vinyl," says Nick Langford, whose monthly pop-up event at SoHo's Culture Club Gallery has record enthusiasts flipping through boxes of LPs in search of that hidden gem.
"Every genre from the '50s onwards is covered, including brand new issues from Hong Kong artists like Teenage Riot and Blood Wine or Honey," the Briton says. "It's quite extraordinary. I've been doing this for two years and I'm stunned by how many people in Hong Kong want to buy vinyl records."
A worldwide vinyl revival began in the mid-noughties, and sales are set to reach US$1 billion for the first time this year. Sony Music recently announced a new record-pressing plant in Japan to cope with demand, much of it driven by the Asian market.
Hong Kong's 10 best record shops: it's a vinyl countdown
Langford's journey into vinyl began in the summer of 2015, when he purchased a collection of 10,000 records and had them flown to Hong Kong in 95 boxes. "It took me four months to get them in order and it cost a lot of money, but it was worth it," he says.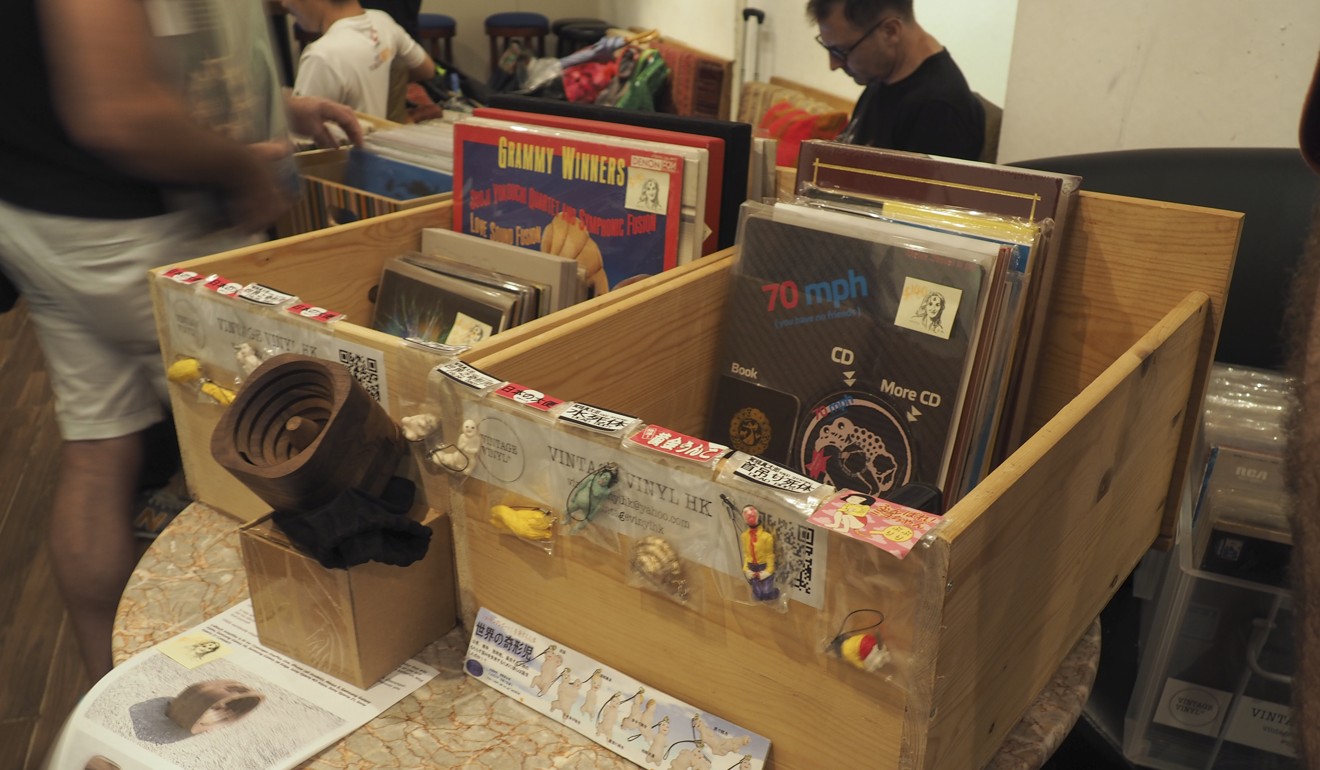 Some of the rarest originate from when CDs first arrived on the scene, says Langford. "In the '80s and '90s, they'd only do one LP issue. So Nirvana, Ride or the Cure LPs are super-rare and valuable."
The vinyl record industry is booming around the world – so why not in Hong Kong?
Langford keeps his eyes peeled for anything out of the ordinary. While organising a recent purchase of flexi-discs from '60s China, he found a first pressing of a Beatles record that had been put back into the wrong sleeve. It's discoveries like this, he says, that keep collectors hunting.
Welcome back Nokia, Kodak, vinyl, and even book shops (remember them?)
"There's a big scene here," says Langford. "It's totally practical if you want great sound. You don't need much: a record player, an amplifier and a couple of speakers. The quality is completely different to CDs, which deteriorate. Records from the '50 and '60s say, 'This is the format that will last a lifetime,' and it's true."
The next event will take place on August 3 at Culture Club Gallery, 15 Elgin Street, SoHo, from 5pm-8pm. For details, visit Vintage Vinyl HK on Facebook. To buy online, go to discogs.com/user/VVHK/collection.