"Centuries Old Tomb Discovered In Kowloon", ran a headline in the South China Morning Post on August 10, 1955. The story continued: "Workmen levelling hilly ground east of the Li Cheng Uk Resettlement Area at Tonkin Road, Kowloon, have unearthed what appears to be a centuries-old tomb.
"Early yesterday, the workmen […] uncovered an opening in the hillside which was lined with faded red brick."
Tomb reveals secrets of ancient lives
Though experts had yet to examine the site, preliminary investigations indicated "that the tomb was constructed between 220 A.D. and 618 A.D., between the Han and the Tang Dynasties".
On August 12, a follow-up story revealed that "a perfect miniature clay stable, a broken bronze mirror, thin pieces of bronze basins and eight pots were uncovered from the north and east chambers".
That same day, Professor F.S. Drake, director of the Institute of Oriental Studies at the University of Hong Kong, told reporters that there was no trace of a skeleton, and that "it might have disintegrated" or "the tomb might have been empty from the start".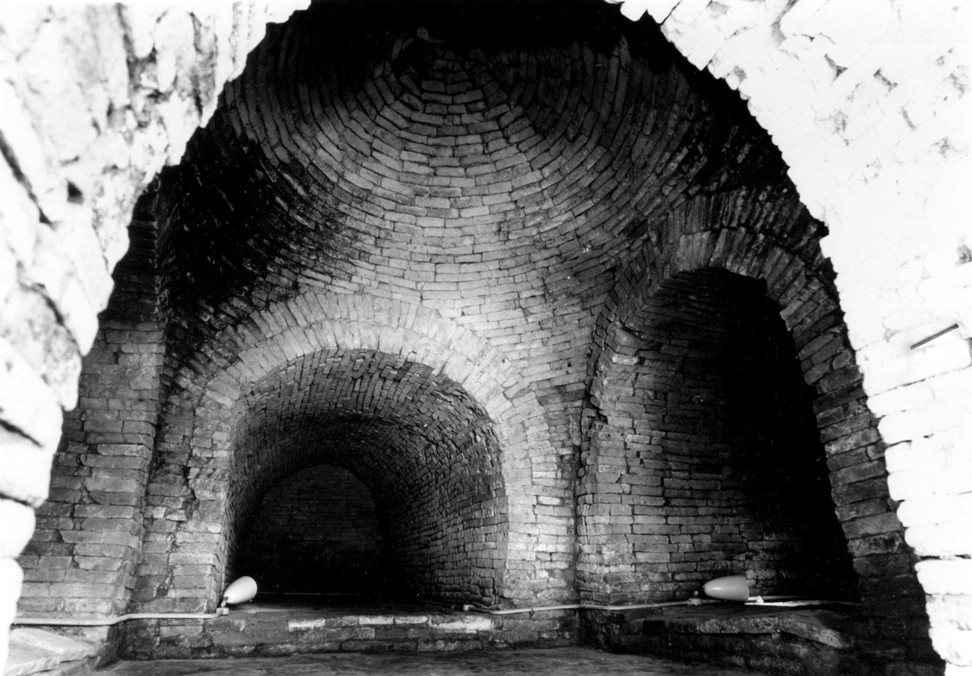 Within a month, the government decided the tomb would be open to the public for 10 days before demolition. The response was overwhelming and, on September 10, under the headline "Crowd Pushes Down Entrance Gate", the Post reported: "The wood and barbed-wire gate of the barrier surrounding the 1,500-year-old tomb […] was pushed down and damaged when hundreds of enthu­siastic sightseers literally 'gate-crashed' into the area on the first day."
On September 16, the Post cited a letter from Drake suggesting the tomb "may be more than 2,000 years old – 500 years earlier than was first estimated [...] If the tomb is demolished something of value will leave Hongkong."
To preserve the historic find, the Lei Cheng Uk Han Tomb Museum was created around the site, which was dated to the Han dynasty (AD25-220). Incorporating an adjacent exhibition hall, the museum was opened in 1957, and remains open today.