"Mark Six is the name of new numbers game", ran a headline in the South China Morning Post on August 23, 1975.
The accompanying story added that the new lottery would "be introduced by the Government on September 1" and "managed by the Royal Hongkong Jockey Club".
From our archives: the capture of Hong Kong's Jars Killer
"Each entry for the Mark Six will cost $10 or multiples of $10. To win, it is necessary to select six different numbers between one and 14 in the order in which they are event­ual­ly drawn on the Jockey Club's lottery equip­ment", an automatic numbers drawing machine that would be flown in from Germany in the coming week.
"Completed forms can be lodged from Monday until Thursday evening, and draws will be held in public every Friday at 6.30pm at [Happy Valley] racecourse."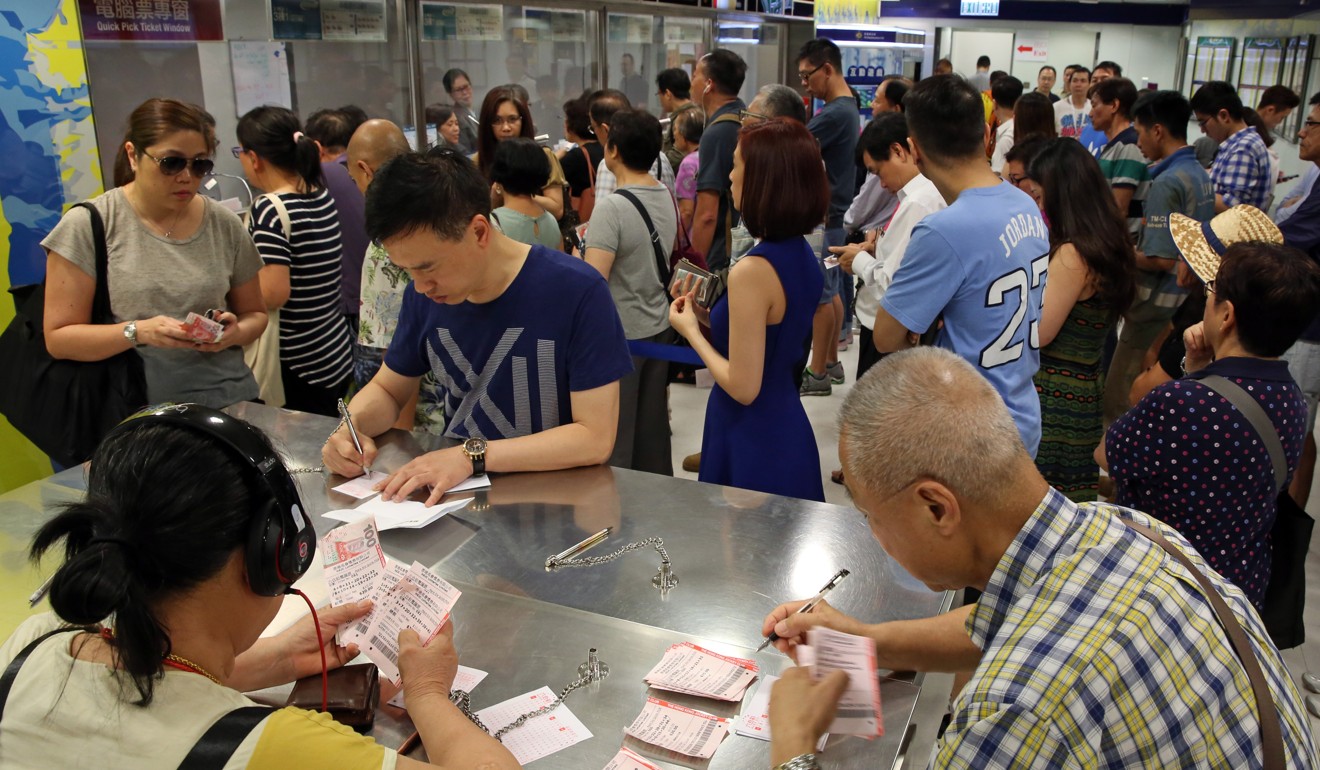 A ticket on which the first five selections corresponded to the numbers drawn and in the same order in which they were drawn would qualify for second prize. Third prizes would go to tickets on which all six numbers corresponded to those drawn, but not in the correct order.
When 'picnic tragedy' flash flood in Hong Kong left 28 dead on an August day 62 years ago
The general manager of the Jockey Club, Major General R.B. Penfold, told the Post that "60 per cent of the takings will be set aside as prize money and 25 per cent as lottery duty. The remaining 15 per cent will go towards meeting the costs of operating the lottery and to charitable bodies".
"First prize winners will share 30 per cent of the prize fund, second winners will share another 30 per cent while third prize winners will share 40 per cent."
Can You Up Your Chances of Winning the Mark Six?
The first draw was held on September 5, and two days later the Post announced that "a Mark Six punter was $166,729 richer yes­terday when he emerged as the best winner for having selected five of the six winning numbers in the correct order […] there were no winners of the first division prize".
The mechanics of the Mark Six have evolved through the years, and the highest prize ever recorded was on December 10, 2013, when the winner walked away with more than HK$90 million.