"Sir David to make way for local by 1994" ran the headline in the South China Morning Post on August 3, 1992. "Hongkong will have its first local chief secretary by 1994 who will most likely remain in the post through the transfer of sovereignty in 1997."
To replace David Ford, governor Chris Patten would choose from Secretary for the Treasury Yeung Kai-yin; Secretary for Educa­tion and Manpower John Chan Cho-chak; Secretary for Economic Services Anson Chan Fang On-sang; and Secretary for Constitu­tional Affairs Michael Sze Cho-cheung.
By February 15, 1993, three were left standing, the Post noting Yeung had not made it on to the Executive Council the previous autumn.
"Mr Patten is said to need to assess the choice in the light of the on-going row with China," the story ran. "If the current disputes can be resolved and there will be a through-train arrangement for principal officials, the low-key Mr Chan is believed to be the preferred choice to ensure a seamless transi­tion. However, if the Sino-British tension remains unabated, Mrs Chan, 53, whose tough image in facing China's attack is considered essential, will have the edge."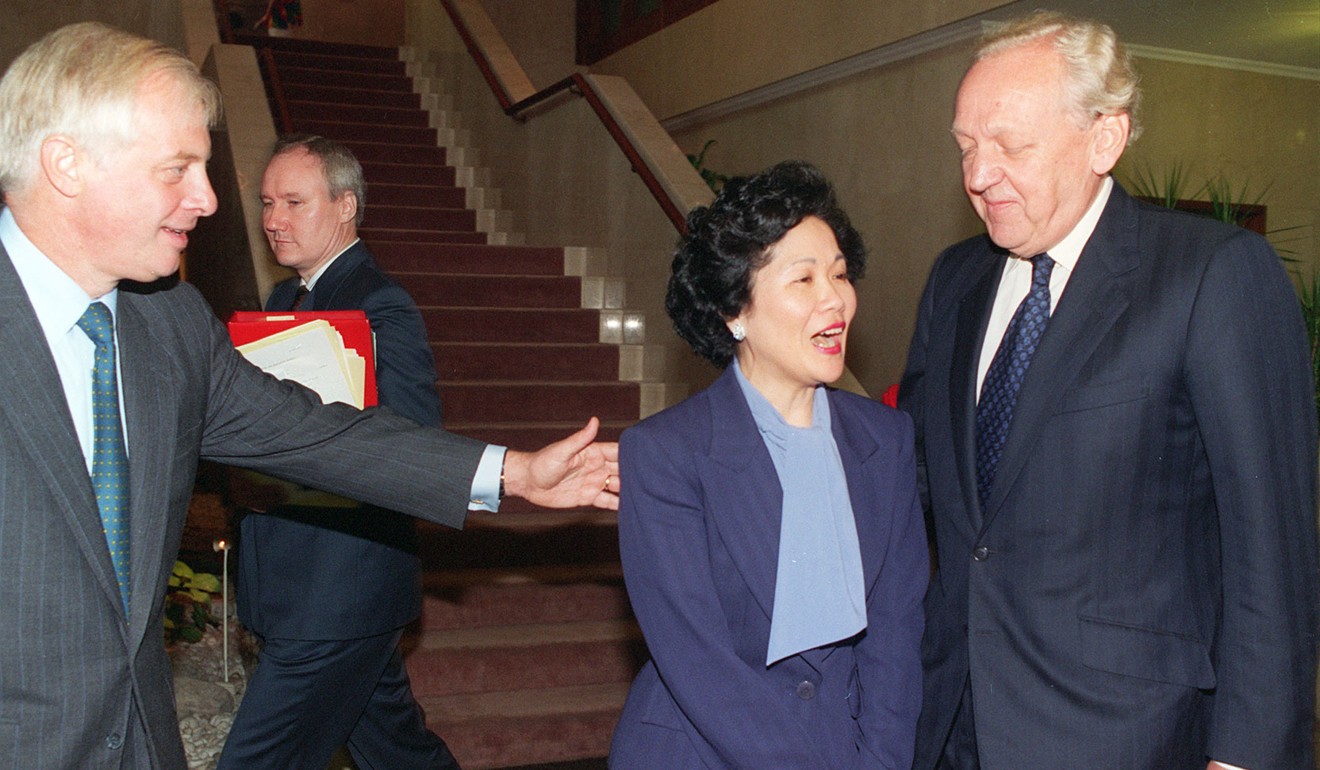 On September 18, the Post reported that Anson Chan was set to become the first local chief secretary in November. The following day the newspaper's political columnist wrote: "Anson Chan Fang On-sang, according to today's Sunday Morning Post poll, does not have the support of the public to be the next Chief Secretary. Yet [she] will move into the position almost by default, since there is literally no one else available."
John Chan, the writer noted, had quit the previous winter at the height of the row over political reform, "apparently preferring to place his bets on Hong Kong's post-1997 political masters", and Sze, when it came to the crunch, was "simply too junior".
News of the appointment appeared in the Post on September 22, Anson Chan vowing
to "serve the territory well beyond 1997".
China, which had not been consulted, had greeted the news with "scepticism".
From the archives: the aftermath of Princess Diana's death
On November 30, 1993, a day after Chan took office, the Post ran a story headlined: "First local CS says job 'pretty awful'".