"Underground Railway System Suggested as Answer to Traffic Problems", ran the South China Morning Post headline on January 24, 1961. Speaking at a Kowloon Round Table meeting, Kenneth A. Watson said roads had reached "saturation points", and putting on more buses and trams would do little to alleviate the situation.

In February 1966, as public pressure grew, the government commissioned a study to anticipate Hong Kong's transport needs in the mid-1980s, and on February 15, 1968, under the headline "Rapid-Transport System 'A Must'", the Post reported: "Hongkong must build a $3,404m rapid transit system, or a more expensive roads system, in the next 16 years – or face potentially devastating effects on its economy. This is the warning given by a team of experts [whose] rapid-transit plan envisages modern electric railway trains, 300 to 600 feet long, flashing along a 40-mile, four-line circuit of mostly underground track from Hongkong Island to the New Territories, carrying 2.5m people a day by 1986."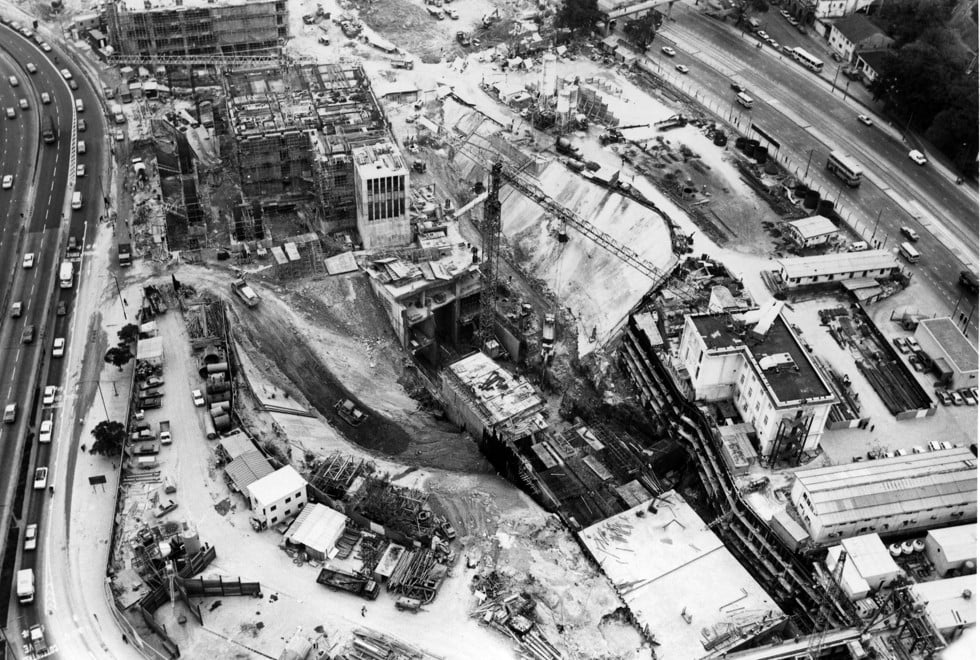 On June 8, 1972, the Post reported that both "enthusiasm and scepticism" had greeted the government's announcement, the previous day, that it had decided in principle to construct a $6,000 million underground railway system for Hong Kong.
On November 1, 1975, a story in the Post announced: "Work on the $5,800 million mass transit underground railway will begin on Monday. It has taken eight years of research, technical and feasibility studies, planning and negotiations for work to begin."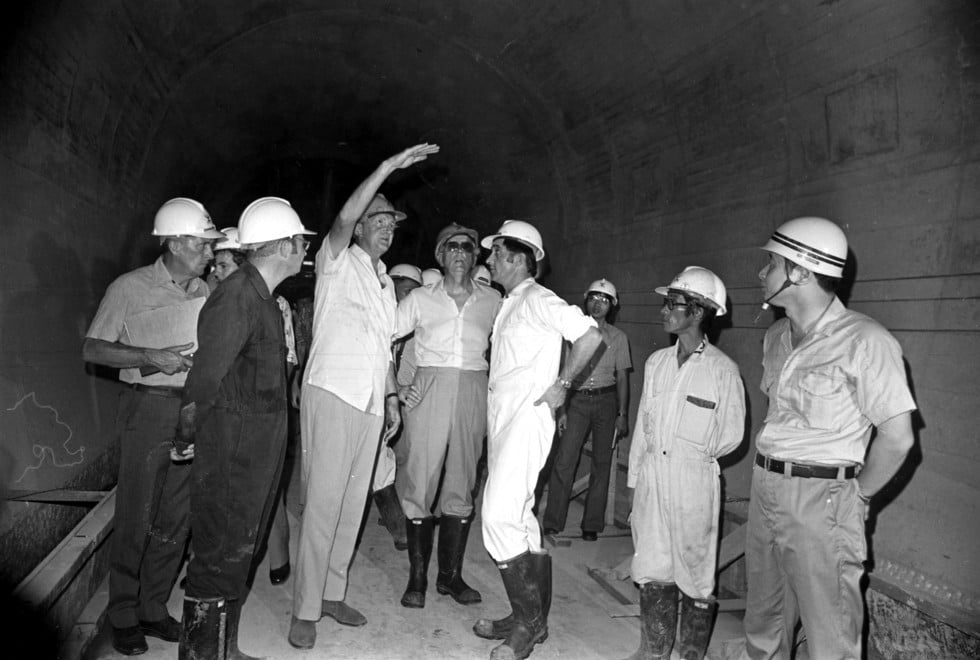 A photo of the first MTR cars to arrive in Hong Kong appeared in the May 17, 1978, issue. "Factory fresh, the cars were sitting on the vast deck of a container ship, the Benalder, at Kwai Chung yesterday morning," read the caption. "The cars [...] are 80 ft long and weigh 23 tons each [...] each train will consist of four cars. […] Altogether 210 cars have been ordered."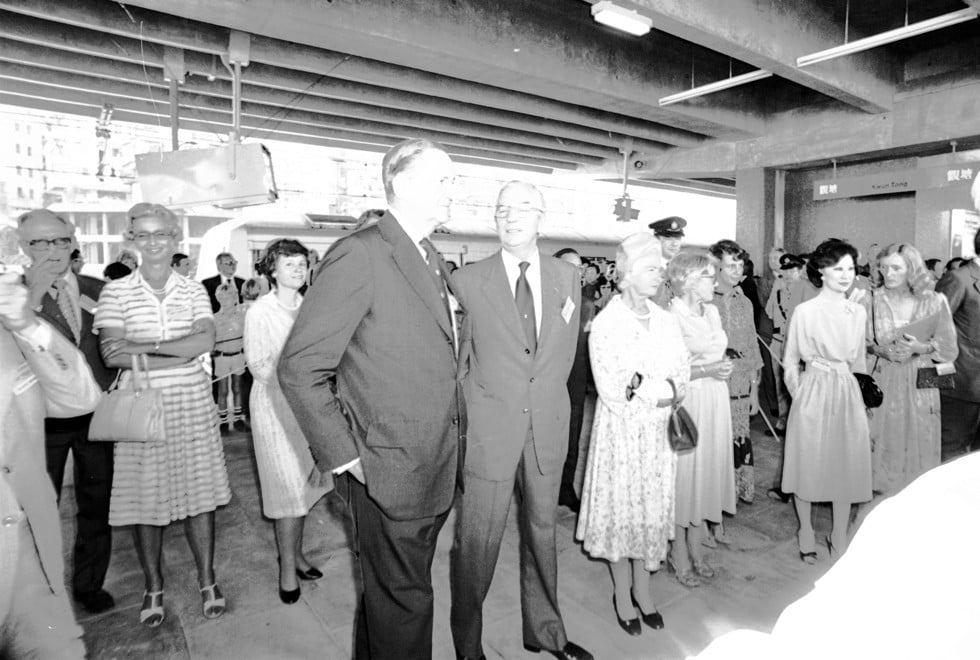 "Confusion as tube rolls", ran the headline on October 2, 1979, as the MTR opened its first service, between Shek Kip Mei and Kwun Tong. The story continued: "About 230,000 people passed through the system, causing massive queues and, at times, bedlam."