"Michael Jackson in Hongkong", ran the headline in the South China Morning Post on October 20, 1987, the American singer having arrived on a private visit.
"Reclusive pop star Michael Jackson jetted into Hongkong yesterday – and, in an attempt to shake off pursuing photographers, immediately joined the lunchtime scramble for a taxi outside Kai Tak airport."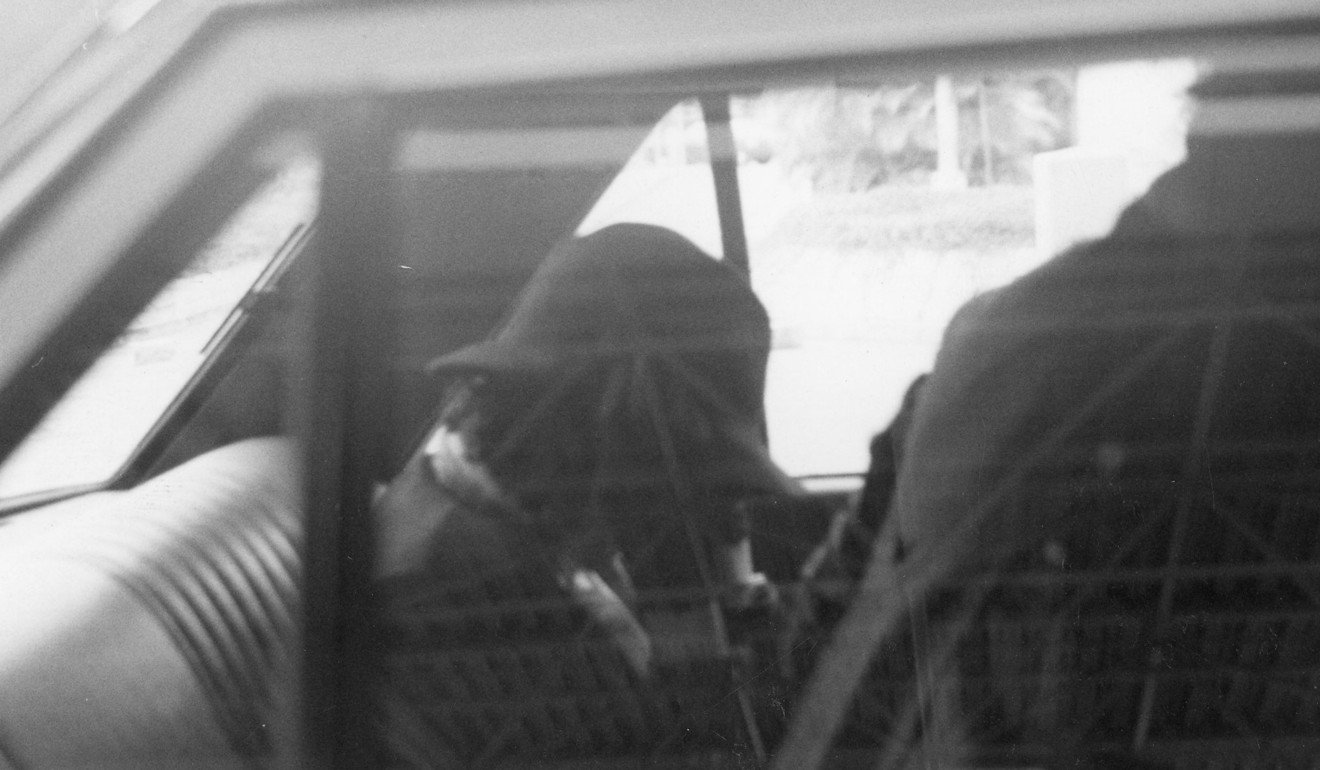 When a photographer pushed his way into the front seat of Jackson's taxi, the star's lone minder, formally attired in the unlikely get-up of tails and a bow-tie, told the aggressive press pack, "If you keep coming on like this, Michael will not come back to Hongkong again."
The game was up the following day. "Michael Jackson 'twin' dupes press at air­port," read the Post's headline. "The Truth is out. Michael Jackson did fly into Hongkong from Tokyo on Monday afternoon – but it wasn't Michael Jackson who led reporters on a wild goose chase at Kai Tak airport. And his so-called 'minder' was actually a Hongkong-based American entertainer who uses the stage name Dr Penguin.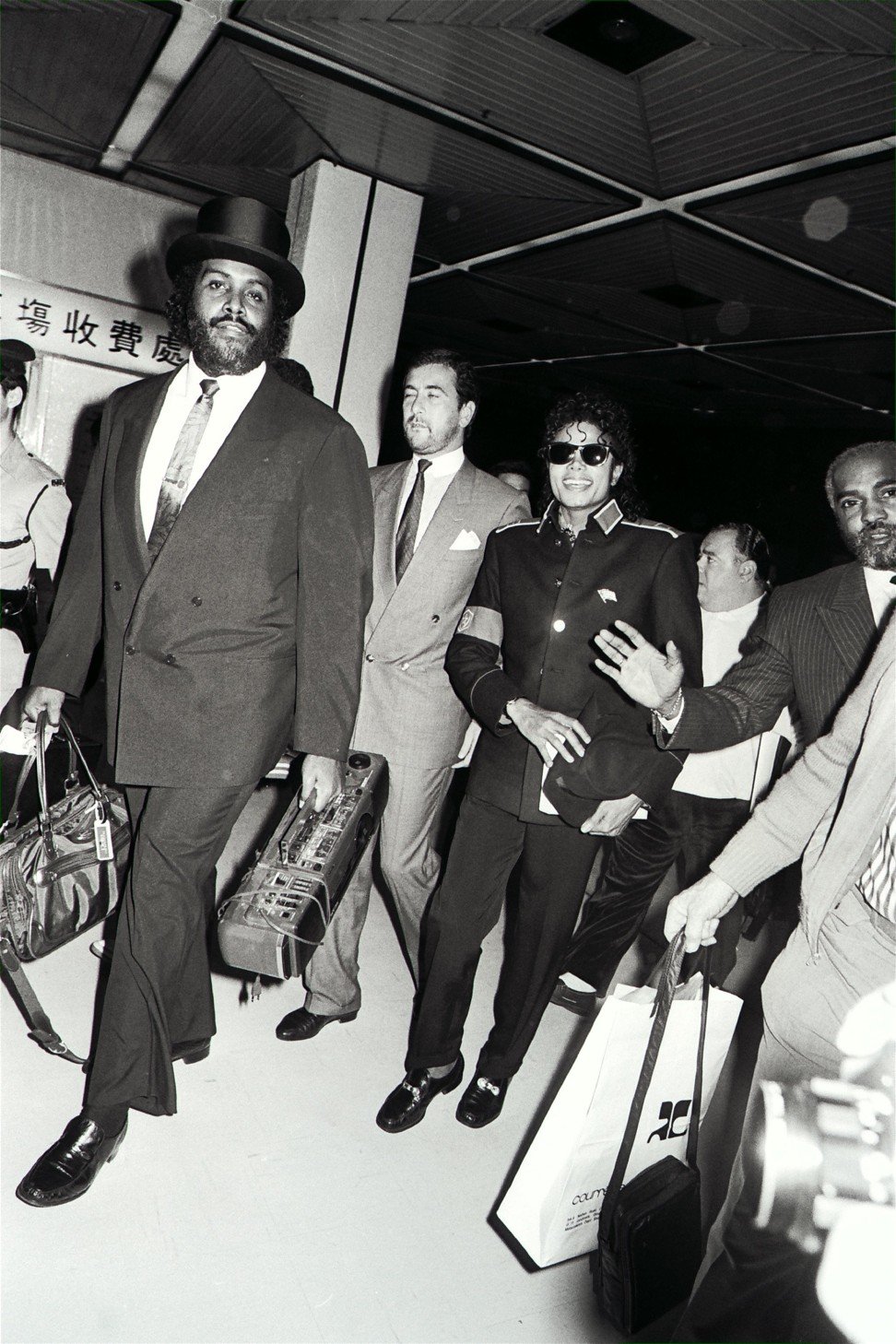 Even more embarras­sing [for the Post, presumably], the Jackson 'lookalike' who had the press in hot pursuit happens to be a female. She's Canadian singer Peggy Johnson."
At the time of the deception, Dr Penguin had been wearing what the Post now referred to as the "standard garb" for a man in his line of business: "his magician's top hat and tails, and a funny button reading 'just visiting this planet,'" but no one had twigged.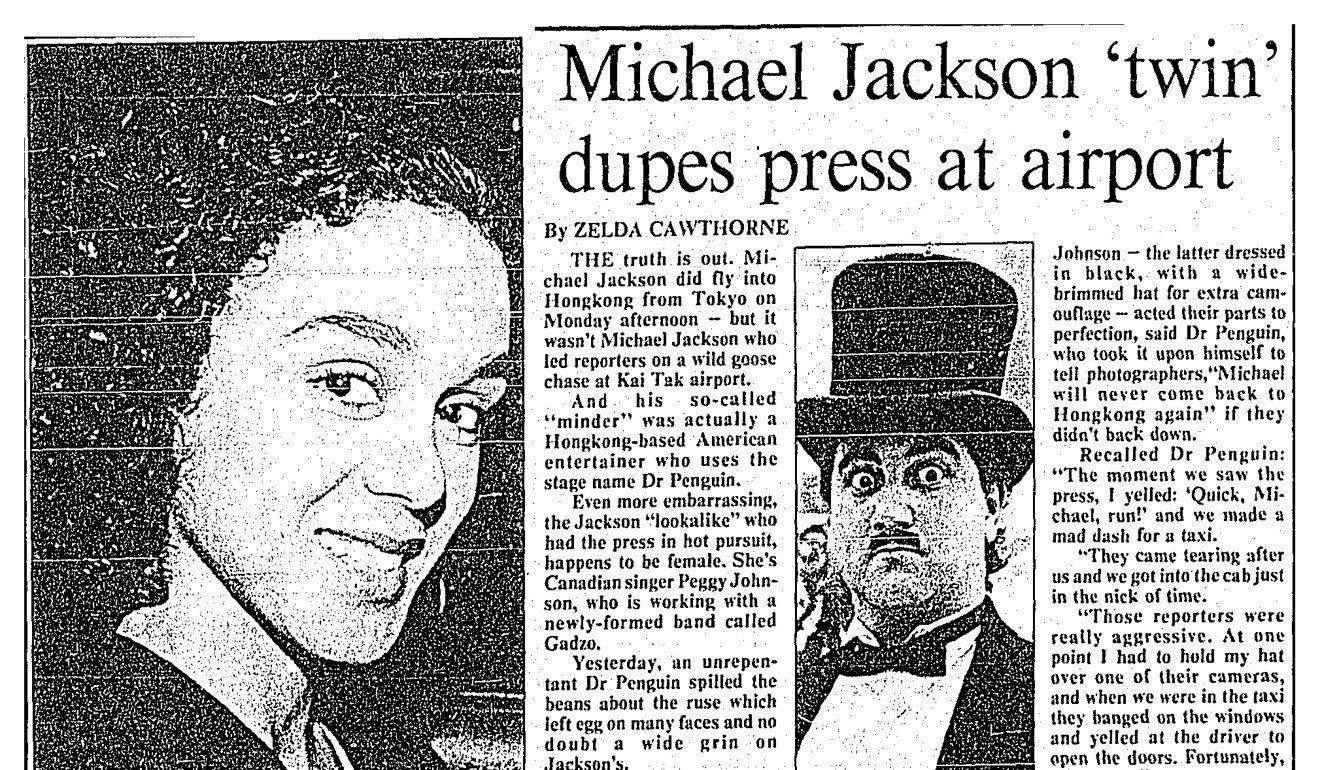 Dr Penguin said instructions for the ruse had come from Tokyo "via a third part".
On October 24, under the headline "Thriller ride for the real Jackson", the Post reported that the singer had visited Ocean Park, and, "rode the dipper three times".
"Michael just loved the roller coaster. He said it was better than the Colossus at Magic Mountain," said Dr Penguin, who accompa­nied Jackson to the theme park. Penguin said the outing was, "the most fun I've ever had; Michael is like a Pied Piper".
Jackson left Hong Kong on November 11. There was no sign of the "wily Dr Penguin" at Kai Tak airport on that occasion.