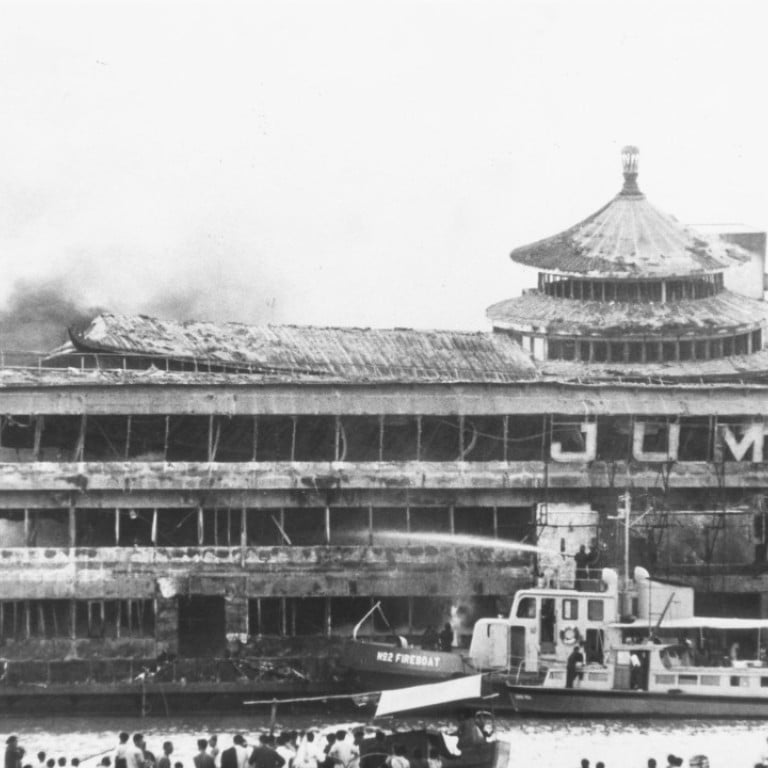 How deadly fire at Hong Kong's Jumbo floating restaurant killed 34 in 1971, before it even opened
In one of the deadliest accidents in the city, the four-deck structure was engulfed in flames within minutes. Now a must-visit for tourists, the restaurant was eventually rebuilt and opened five years later, in 1976
"Aberdeen holocaust: 13 killed, 42 hurt," ran the headline in the South China Morning Post on October 31, 1971.
"Aberdeen was yesterday rocked by a tremendous explosion followed by a fire which swept through the $14 million Jumbo restau­rant," the story continued. "It happened so quickly that within five minutes, fire had engulfed the four-deck floating restaurant, reducing it to a charred hulk. Hundreds of people leapt from the pagoda-shaped towers of the palatial restaurant. It was a frantic scene of struggle for survival which grasped boat people and weekend yachtsmen nearby who watched in horror.
"Cause of the high toll was the presence on board of 200 painters, welders and workers putting the finishing touches for the opening of the restaurant scheduled for November 17."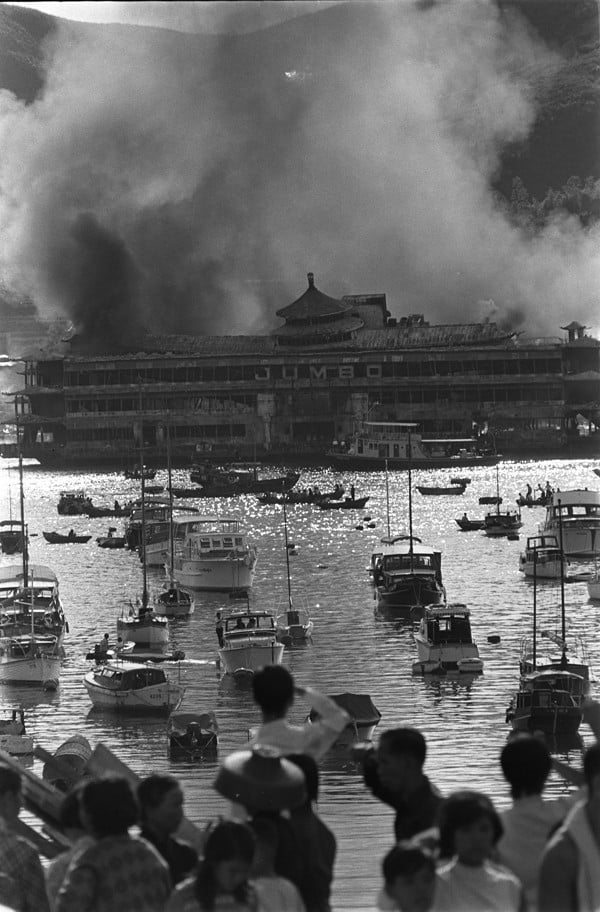 The following day's
Post
reported that 28 people were missing (the final death toll would reach 34). "Mrs Wong Fat-hoi returned to Aberdeen yesterday to discover four of her children killed in a boat fire started by falling cinders from the restaurant," the story ran.
"The four children, aged between four and 14, were left on board as their parents and two elder sisters went ashore to work. When the fire broke out, none of them was able to escape, the three older ones being cripples and the youngest only four years old."
Two sisters working on the restaurant boat had a lucky escape.
"As 17-year-old Chan Suet-chun related it, both sisters were on the third floor deck when the blaze approached them," the Post reported. "They rushed to the side but were too terrified to jump. But when their 35-year-old brother-in-law, Chan Sin-yiu, arrived, he promptly pushed the two girls out of the boat. The elder sister, 18-year-old Suet-li, suffered a bruised leg while Suet-chun took a few gulps of sea water, but was otherwise unhurt."
Despite extensive damage and loss of life, "the owners decided in an emergency meeting on Saturday night [the day of the fire] to re­build the boat as soon as possible", the story continued.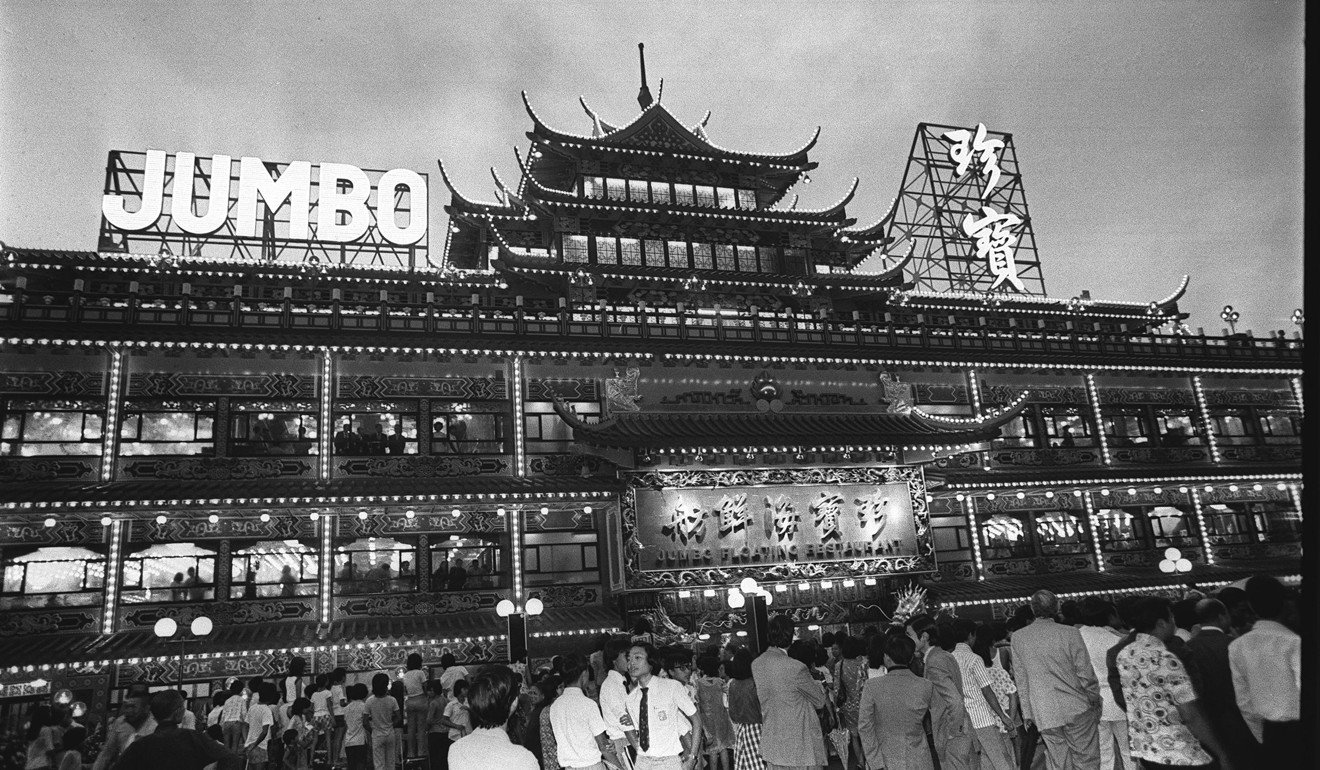 An inquiry into the tragedy tabled its report on May 24, 1972, blaming sparks from a welding machine for the fire. It noted that six small fires had broken out in the same part of the vessel in as many days leading up to the disaster, and was critical of lack of attention to safety as contractors raced to meet the restaurant's opening date.
On October 19, 1976, the Post reported: "The new $30 million Jumbo Floating Restaurant will open officially today, five years after the fire disaster which claimed the lives of 34."