"The Anglo-French supersonic airliner Concorde will land at Kai Tak on November 6 and stay for two days as part of a 31,000-mile promotional sales tour of the Far East," the South China Morning Post reported on October 8, 1976.
British Airways' public relations manager, Ted Duggan, had earlier been quoted in the paper describing Concorde as "the second largest technology project undertaken in the Western world after the American moonwalk".
Supersonic breakthrough: Concorde could fly again by 2019
In the event, the plane arrived a day early, carrying a VIP passenger. "The supersonic age hit Hongkong yesterday – not with a bang, as many expected, but with a whisper," ran the headline on November 6. "Concorde […] arrived from Manila on a demonstration flight with Mrs Imelda Marcos, wife of the Philippine President, as special guest. While the aircraft stopped over before returning to the Philippines, the First Lady found time to do some shopping." For shoes, perhaps.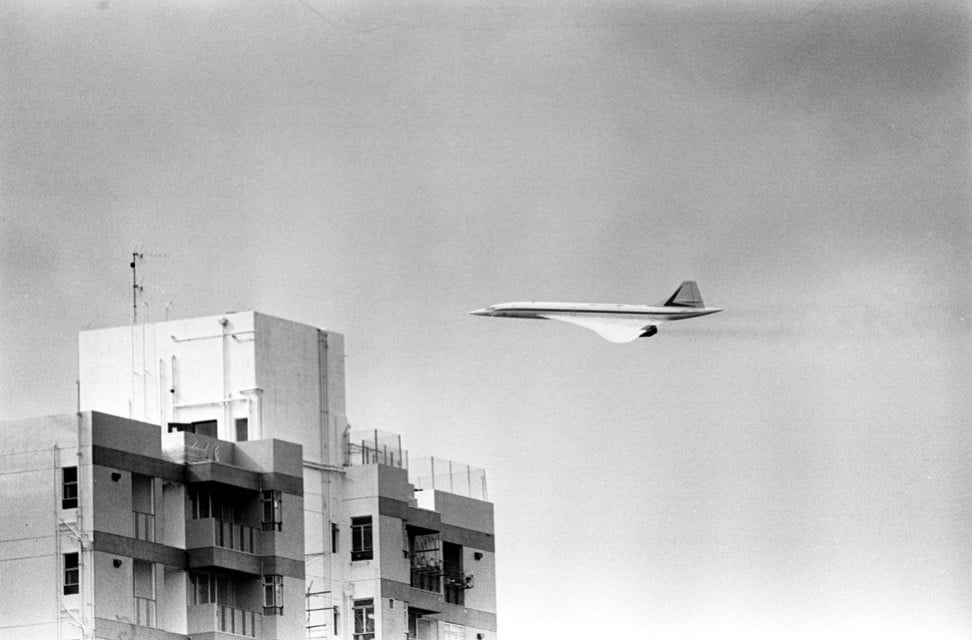 The jet had been airborne for 51 minutes. "In the time it takes a triple-decker ferry to reach Hongkong from Cheung Chau, the airliner made it to Hongkong from the Philippines […] Even on the short journey, Concorde reached twice the speed of sound."
Thousands had crowded the airport terminal building for a glimpse of the "pelican-like" jet, the Post reported.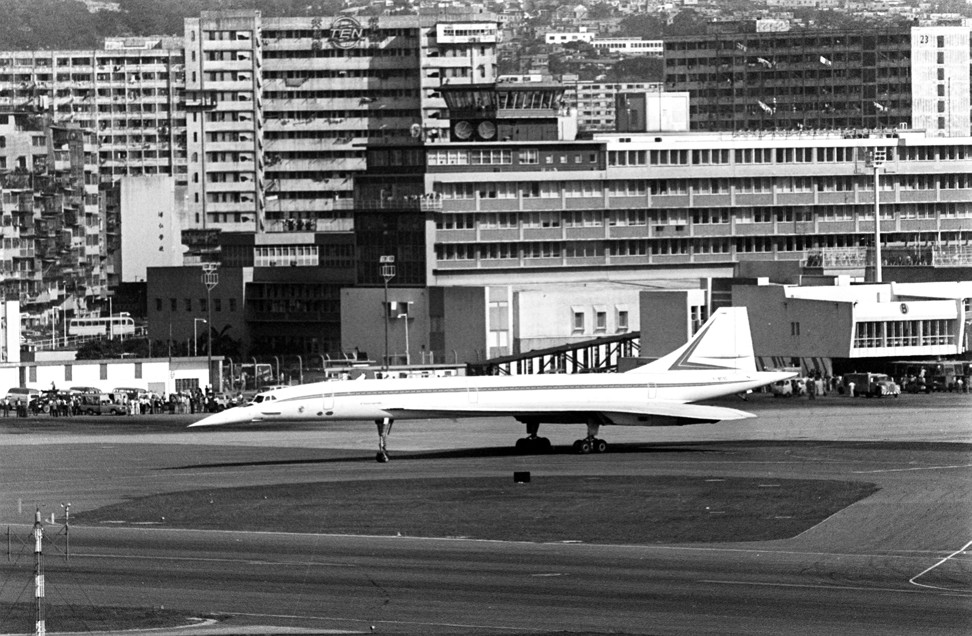 Concorde returned to Hong Kong on November 6 and the Post's Barry Sullivan took a ride. "Manila to Singapore in one hour 42 minutes. Singapore to Hongkong in one hour 53 minutes. Through the sound barrier in eight minutes after take-off. Mach 2 (1,250 miles an hour) 10 minutes later. And then cruising speed of 1,350mph at an altitude of 52,000 ft. That's what supersonic travel – and more specifically, Concorde – is all about," he reported. "What a pity Concorde […] cannot sort out lack of elbow room and that perennial bugbear, airport delays …"
The Concorde (F-BTSC) ended its career on July 25, 2000, crashing on take-off at Paris' Charles de Gaulle airport and killing everyone on board – effectively consigning the other 13 members of the supersonic fleet to history.