"The Murder Case. Prisoners Found Guilty. Death Sentence." ran the headline in the South China Morning Post on December 24, 1904.
"The Supreme Court was crowded yesterday afternoon when the trial of three men, Charles Smith (20), Erik Hogmann (22) and William Nason (17), on a charge of murdering Chan Yee (aged 41), a sampan woman, and a baby aged 4, on November 27 of the present year, was resumed before the Chief Justice (Sir H.S. Berkeley)," the report said.
The defendants were described by Smith's defence counsel, Hon. Dr Hoi Kai, as "three young men, in a sort of madness, thinking to go to Singapore in a Sampan". It was contested whether, the men having seized the boat, the woman had jumped or been pushed overboard with the child before drowning.
Hoi told the jury the prisoners had been des­cribed as belong­ing to a "certain class known as beachcombers" but contended they had been anxious to work.
"Day after day, month after month, they were rejected. With starvation before them, they decided
on the possibility of acting as they did."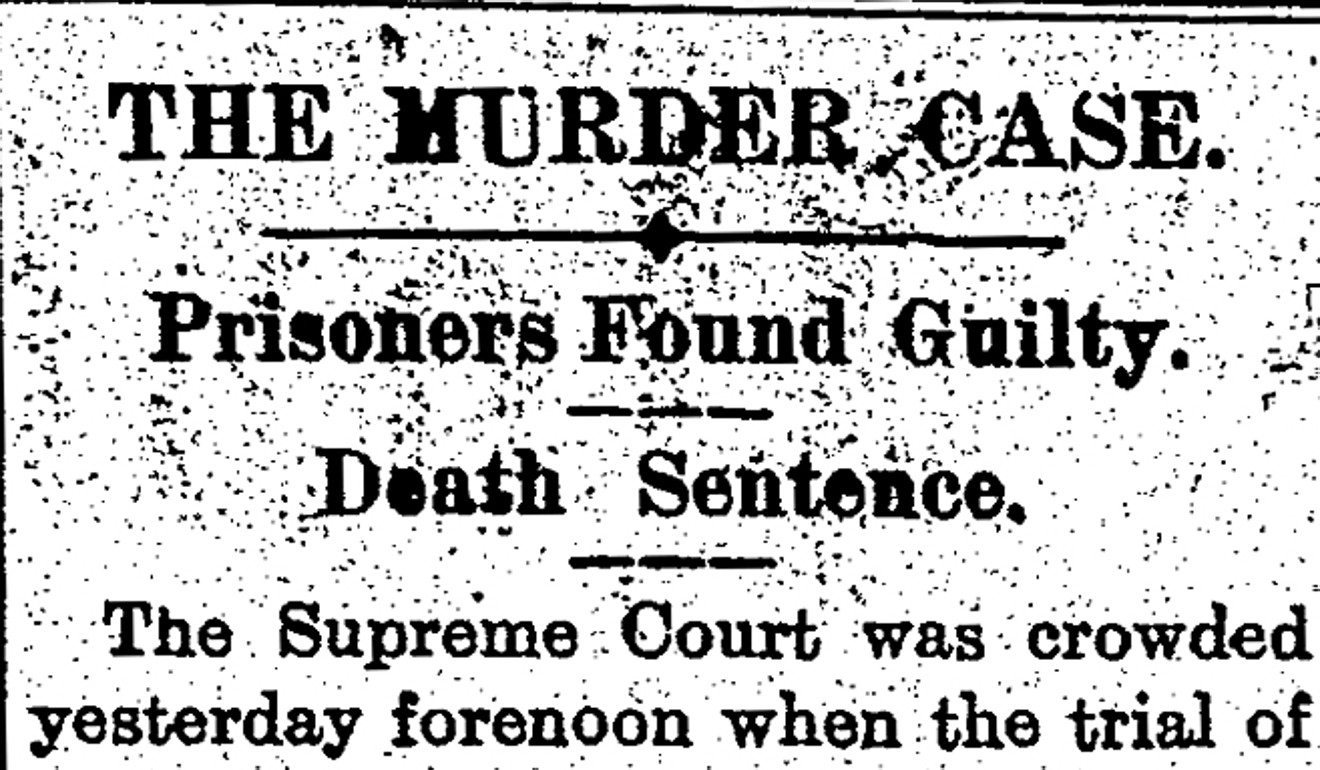 Hogmann's counsel told the jury that the more he thought of the case, the more convinced he was that it was a fearful thing for a white man to be "on the beach" in Hong Kong.
"While you are in want of food the Chinese coolie goes about with rice in plenty, and you, who belong to a class superior, cannot get a friendly word from anyone but are threatened with starvation; exposed to mental and physical agony."
The jury found the men guilty but recom­mended mercy. The chief justice, sentencing them to death, called the crime one of the most outrageous perpetrated in the annals of the colony. All three men, he said, were a disgrace to their countries. Hogmann was a Swede, the other two Americans.
On January 10, the Post reported a petition of 1,000 signatures had been raised on behalf of the men. Two days later, the Post reported that they had been executed.
"The executions took place 5 o'clock [in the morning of January 11], and from the time the men left their cells to their death seventy seconds elapsed."