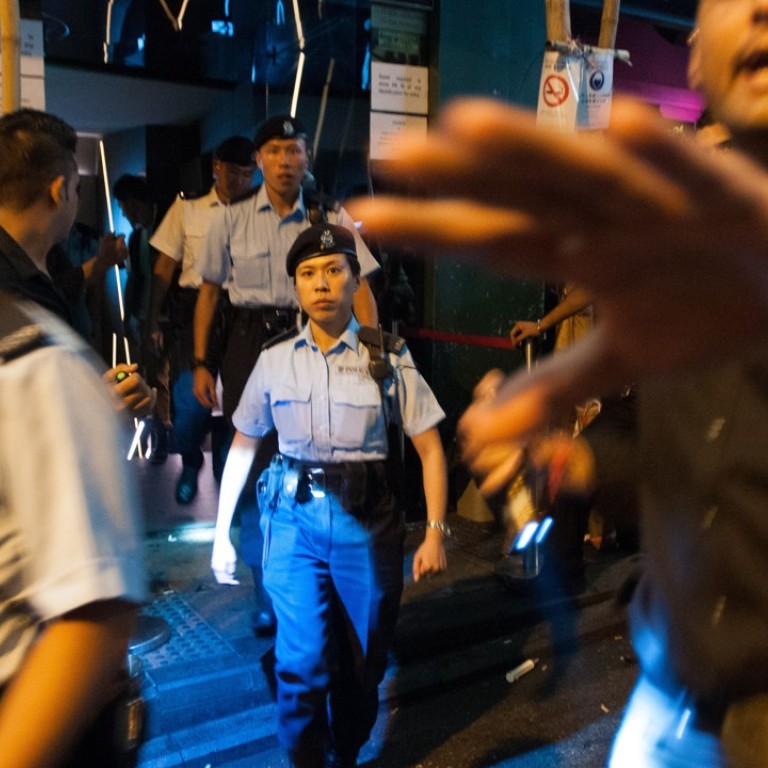 The nightclub raids that make Hong Kong look like a police state – why it's time force stopped picking on clubbers
Heavy-handed licence checks on dance music nightspots would never be suffered or accepted by the jazz-loving elite
Hong Kong night owls will know the drill by now. It's 1am, you've paid top dollar to get into a nightclub and you're waiting for one of your favourite DJs to start spinning. Suddenly, the lights go on, the music stops, and you experience that familiar sinking feeling.
Yes, it's another police "licence check".
You know you'll be spending the next hour or more of your Friday or Saturday night under orders to stand still and remain silent under bright lighting while police inspect the venue's licences. ("They're just the same as they were last week, guys," the venue owner will usually tell the officers.) The cops will then make a few cursory checks of pockets and ID cards before they saunter out the door, job apparently done.
Supposedly, they are usually looking for triad members or drugs, but when the police storm into a venue like a small army and bark orders at innocent people, they leave everyone present feeling like criminals simply for being out late at night.
Apart from ruining the nights of paying customers, what impression do these heavy-handed raids leave on the overseas guest DJs who have flown into Hong Kong to perform? I know of several who have returned to their liberal home countries in Europe believing that Hong Kong is practically a police state.
When previously questioned about raids on nightclubs, a police spokesman told the South China Morning Post that the Hong Kong force accorded "high priority [to] upholding law and order, maintaining public safety, and combating all crimes, including drug offences, in entertainment precincts such as Lan Kwai Fong".
I understand that drugs are associated with the kind of electronic music played in nightclubs, but drugs have just as strong a link to jazz music. Imagine the outcry if the police stormed into the Cultural Centre during a jazz gig and made the Arts Festival crowd stand silently for an hour with their ID cards out ready for inspection.
It just wouldn't happen, would it?