"Giant Amusement Park: Work Under Way for Opening Next Year," ran the headline in the South China Morning Post on November 25, 1962. And it wasn't Ocean Park.
"Details were announced yesterday of a 200,000-square-foot amusement park to be built […] at San Po Kong, near the airport," the story continued. Fairground attractions would include "mechanical devices for the amuse­ment of visitors to the park [such as] the usual merry-go-rounds, windmills, aeroplanes and boats" along with a 300-foot-tall Chinese pagoda overlooking the harbour and the "twin cities" of Hongkong and Kowloon.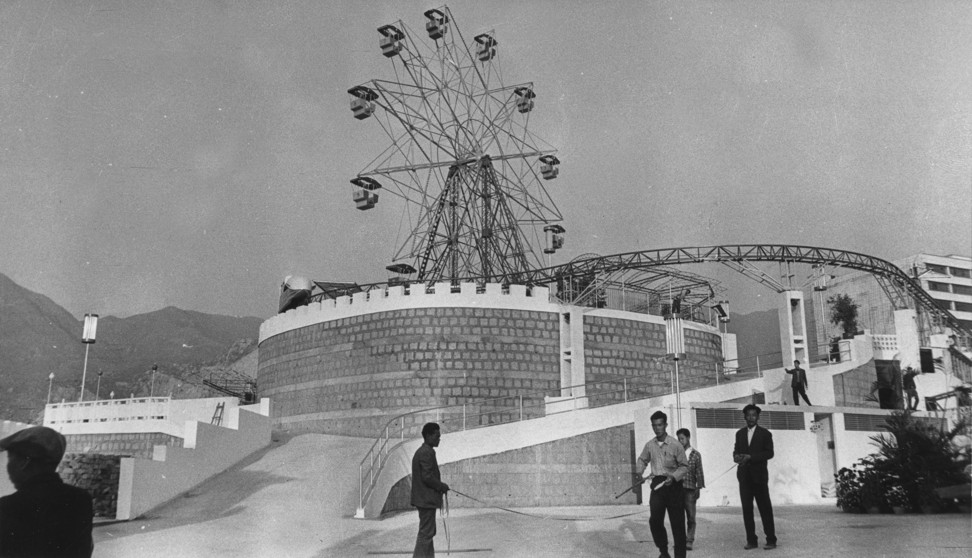 On December 2, the Post reported that Japanese recreation parks expert Ed S. Hyodo had been engaged to consult on the develop­ment of the Kai Tak Entertainment Park. In the following weeks, senior company staff flew to Tokyo to view equipment and, on January 17, 1963, the Post reported that "the outstanding feature of Hongkong's biggest amusement park to be completed towards the end of this year will be an elevated mono-rail" – a popular attraction in Japan.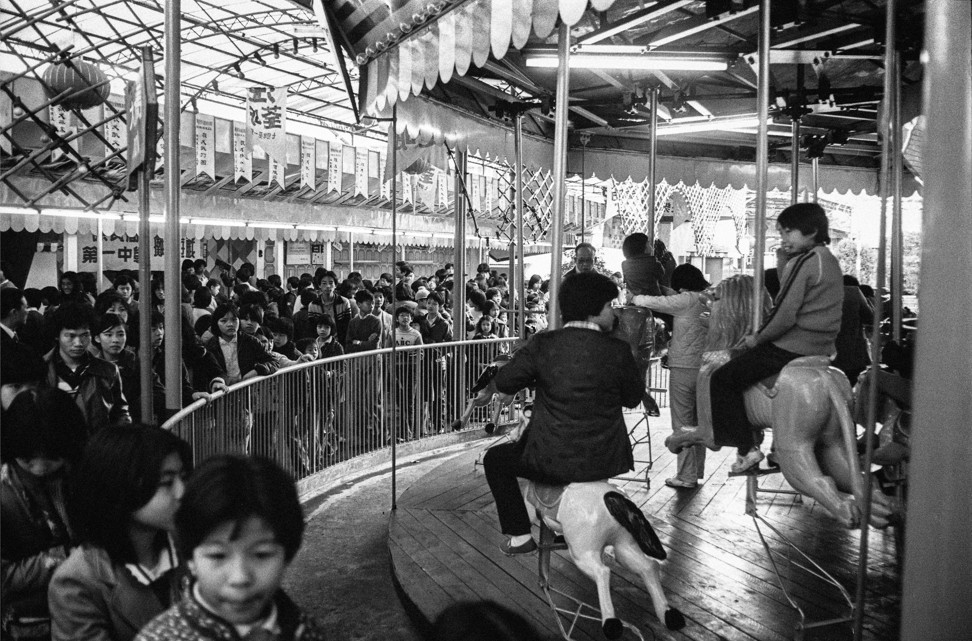 Nearly two years later, on January 8, 1965, the Post reported construction had been delayed by the previous year's typhoons, but "an all-out attempt was now being made to beat the deadline of Chinese New Year's Eve". Kai Tak Entertainment had invested HK$8 million and expected to spend a further HK$4 million "to construct a four-storey building to house bowling alleys, a cabaret hall, an arena and a nightclub and restaurant".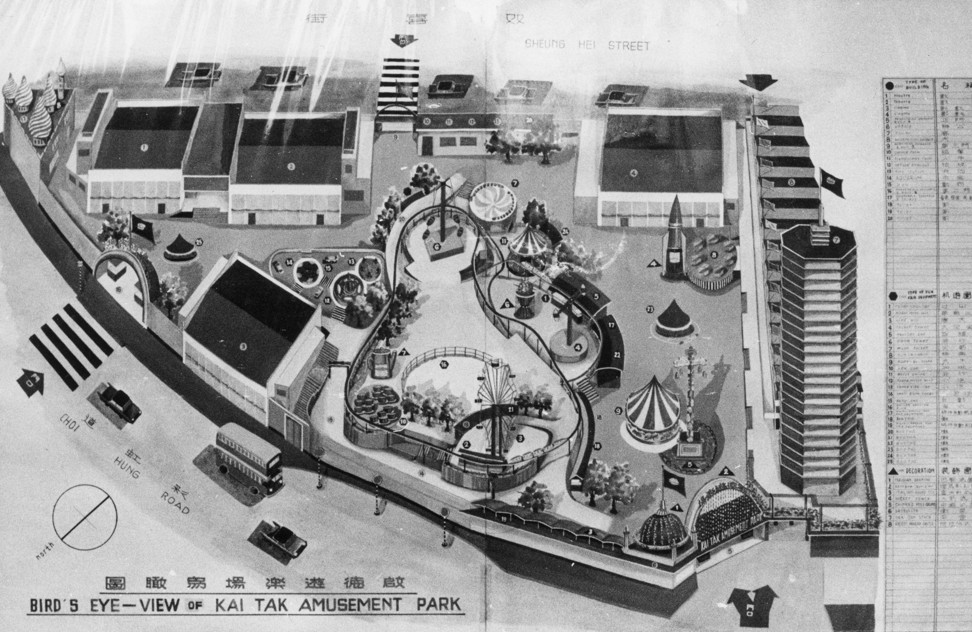 The park opened on January 31. "Many thousands of people enjoyed the fun fair facilities, including the monorail and the moon rocket," the Post reported the next day.
IN PICTURES: Before and After - Hong Kong's historic amusement park Lai Chi Kok reopens after 18 years
On March 7, 1982, it was reported that the park's lease would not be renewed. "Kai Tak amusement park, which has attracted millions of visitors since it opened 17 years ago is to close in November," the story ran.
Visitors said they would be sorry to see it go. Wong Pak-kan, a 68-year-old retired journalist, said he regularly visited on week­days to work on his book about the Chinese modernisation programme. "It's quieter than my home," he said.