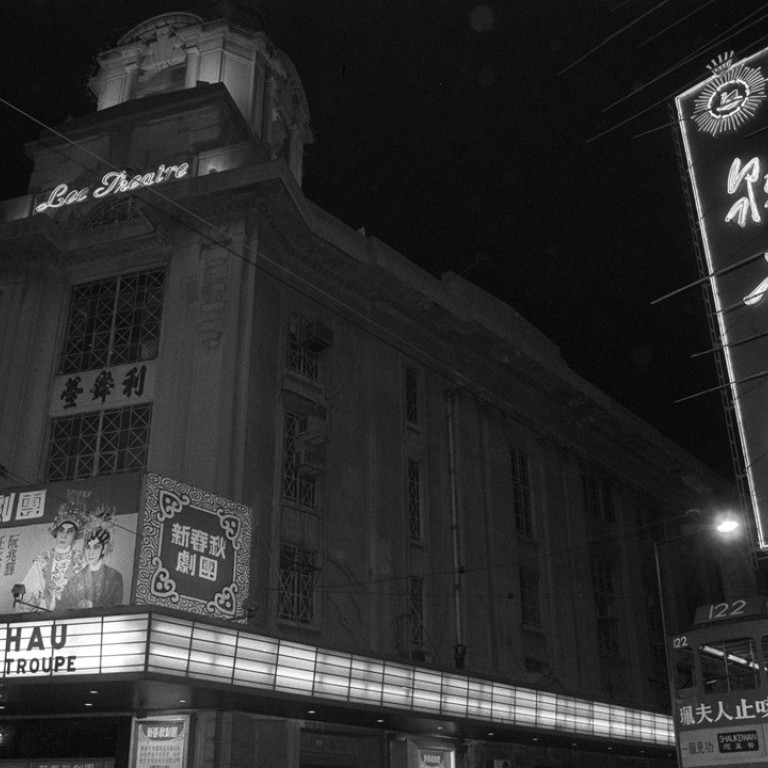 Opinion
Then & Now
by Jason Wordie
Then & Now
by Jason Wordie
Hong Kong cinemas: offering cool comfort since 1925 to stressed-out urbanites
They once provided an escape from the tropical heat but now offer Hongkongers a respite from their cramped homes
As mechanical air-conditioning processes improved throughout the 1920s, the economic possi­bilities for the invention became obvious to investors. Cinemas were a prime example.
A couple of hours of pleasantly cool, darkened respite from the tropical heat and glare outside, with a choice of Western, "weepie", romantic drama or musical comedy, with Mickey Mouse, Comic Cuts and the latest Pathé newsreel thrown in for the price of admission, was a potent, profitable combination.
Across Asia, from Bombay to Shanghai, air-conditioned cinemas multiplied throughout the 20s and 30s. Singapore's Capitol Cinema (still in operation) opened in 1933; in Shanghai, the Cathay Theatre was built in 1930 and the magnificent art-deco style (and appropriately named) Grand Cinema, designed by Hungarian architect László Hudec, opened in 1928.
One of the most spectacular picture palaces from this era, the Metro Cinema, in Calcutta, opened in 1935.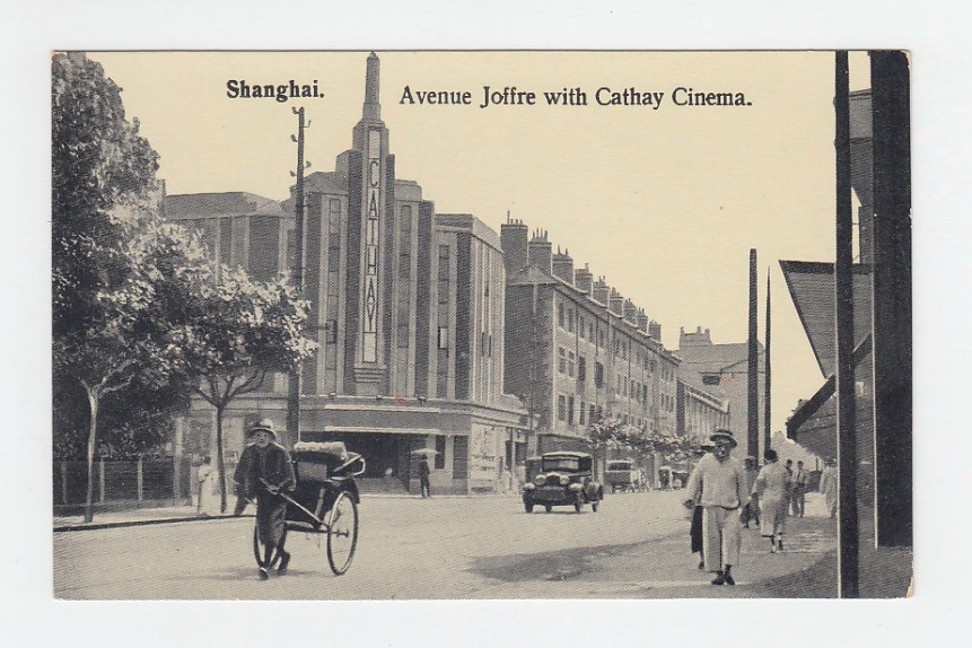 Hong Kong had popular air-conditioned cinemas on both sides of the harbour. The best remembered remains the Beaux-Arts-style Lee Theatre, in Causeway Bay, built in 1925 with seating for 2,000 patrons. It was demolished in the early 90s.
The need for darkness and (after the widespread introduction of talking pictures in the late 20s) freedom from ambient noise, meant cinemas had to be fully enclosed and firmly shut up during perfor­mances. This didn't matter much in temper­ate climates – during the cold winter months, a nice warm cinema was a comforting place to be for a few hours – but it was a different matter altogether in the tropics.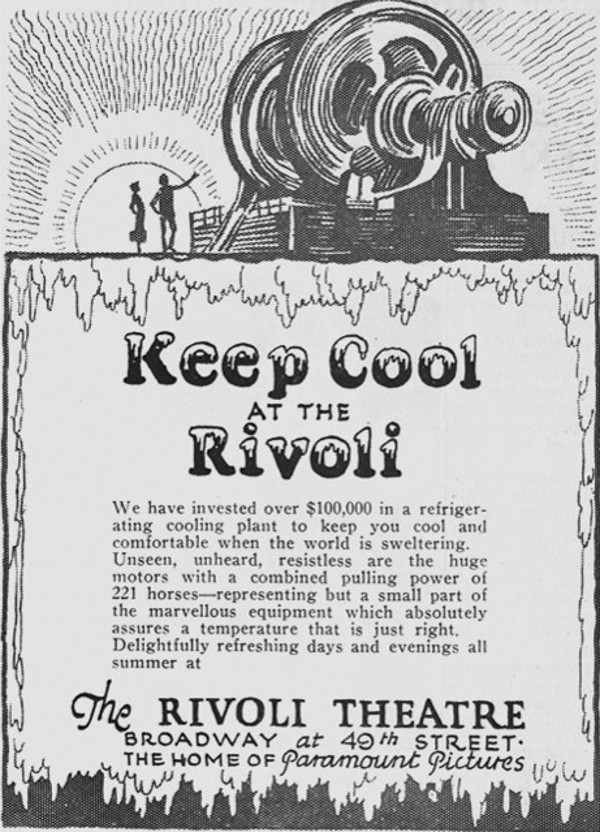 Smoking, then, was a near-universal habit, and a few hundred people sweating away in an enclosed shed combined with an equal number of cigarettes burning rendered the fug inside an average cinema almost unbearable.
Cheaper, non air-conditioned cinemas had high-pitched roofs with upwards circulating ceiling fans that led to vents. These basic smoke extractors helped to waft out hot air and smoke; between perfor­mances, the side doors were opened to help flush out the stench. One example still survives – the old Yau Ma Tei Theatre, in Kowloon, now modernised and converted into an art-house cinema. And yes, today the building is fully air-conditioned.
Air-conditioning units combined with smoke extractors helped to clear out tobacco fumes. Nevertheless, heavy blackout curtains and fabric-covered seats absorbed the cigarette stink over time, and plasterwork, glass and other deco­rative features became yellowed and dingy from nicotine stains.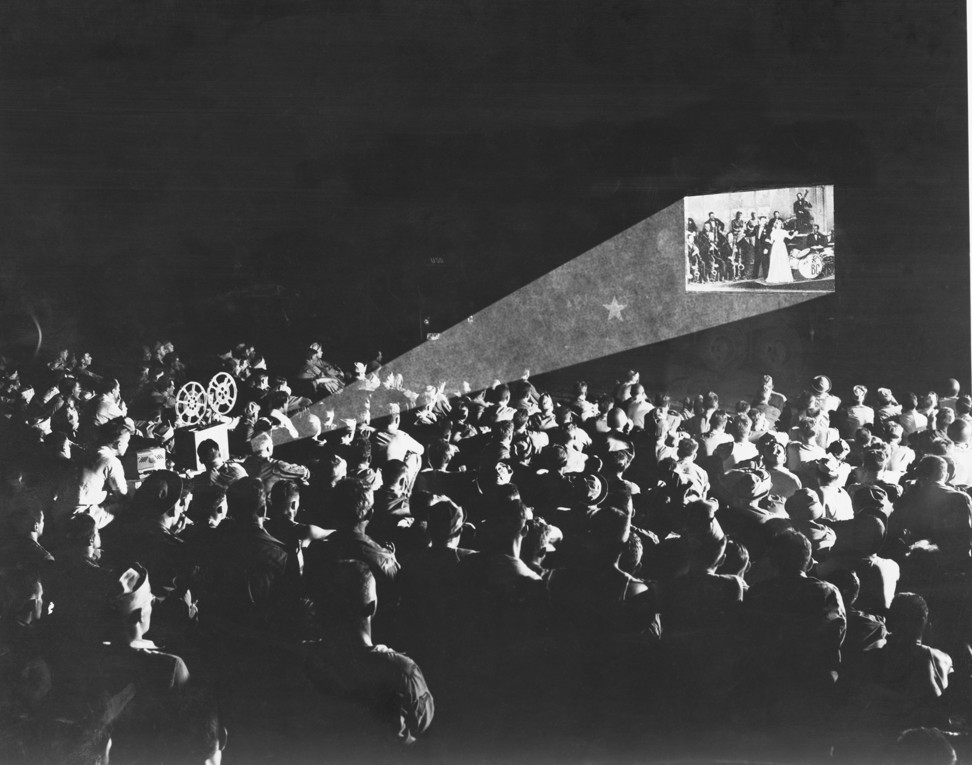 When some period cinemas were eventually restored, and the finishing taken back to the original condition, the full extent of decades' worth of tobacco-caused filth was graphically revealed as the muck was stripped away. "Non-smoking" sections within cinemas existed, as they did – much later – on commercial aircraft, but as tobacco fumes wafted back and forth in the open spaces between seats and along aisles, this flaccid regulation was little more than a superficial gesture.
The advent of free-to-air television in Hong Kong in the late 60s, and the introduction of video cassette recorders (VCR) in the late 70s, saw a slump in cinema attendance. But over time, Hong Kong – as ever – proved an exception to this general rule. Poky apartments meant a cinema's air-conditioned allure – even better if there was a shopping centre attached to trudge around before and after a screening – endured.
And so it remains; Hong Kong's cinemas continue to provide stressed-out urbanites with a couple of hours of cool, darkened respite between meetings and daily commutes.