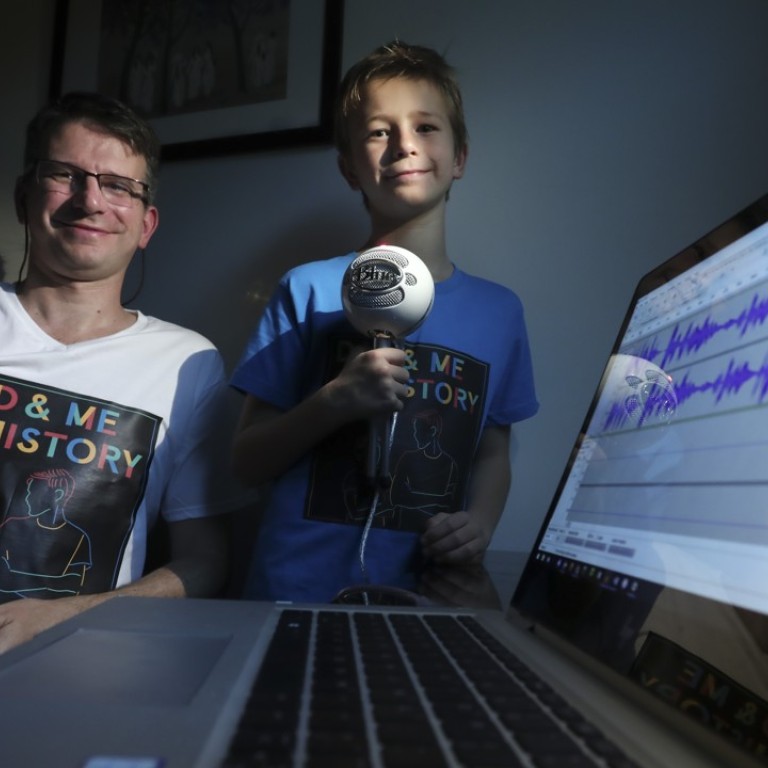 Father and son podcast duo answer life's big questions
Hong Kong history teacher and journalist Paul Letters and his seven-year-old son, James, are behind the Dad and Me Love History podcast, covering topics ranging from China's first emperor to Roman defecation
When Paul Letters asked his son, James, what history question children would most like to know the answer to, the seven-year-old replied, "Who invented ice cream?" From there came the inspiration for the first episode of their six-part podcast, Dad and Me Love History.
"It's a fun and educational 15 minutes where we answer the big questions from history," explains Letters, a British history teacher and journalist, who hosts RTHK radio podcast This Month in History.
From the frozen treats of the inaugural episode to China's first emperor, Qin Shi Huang ("Was the Great Wall built by an awesome leader or a crazy dude?"), Roman defecation and whether the inventor of Lego was better than Disney's, the pair get stuck into fascinating topics from the past while discussing how to tell fact from fake news.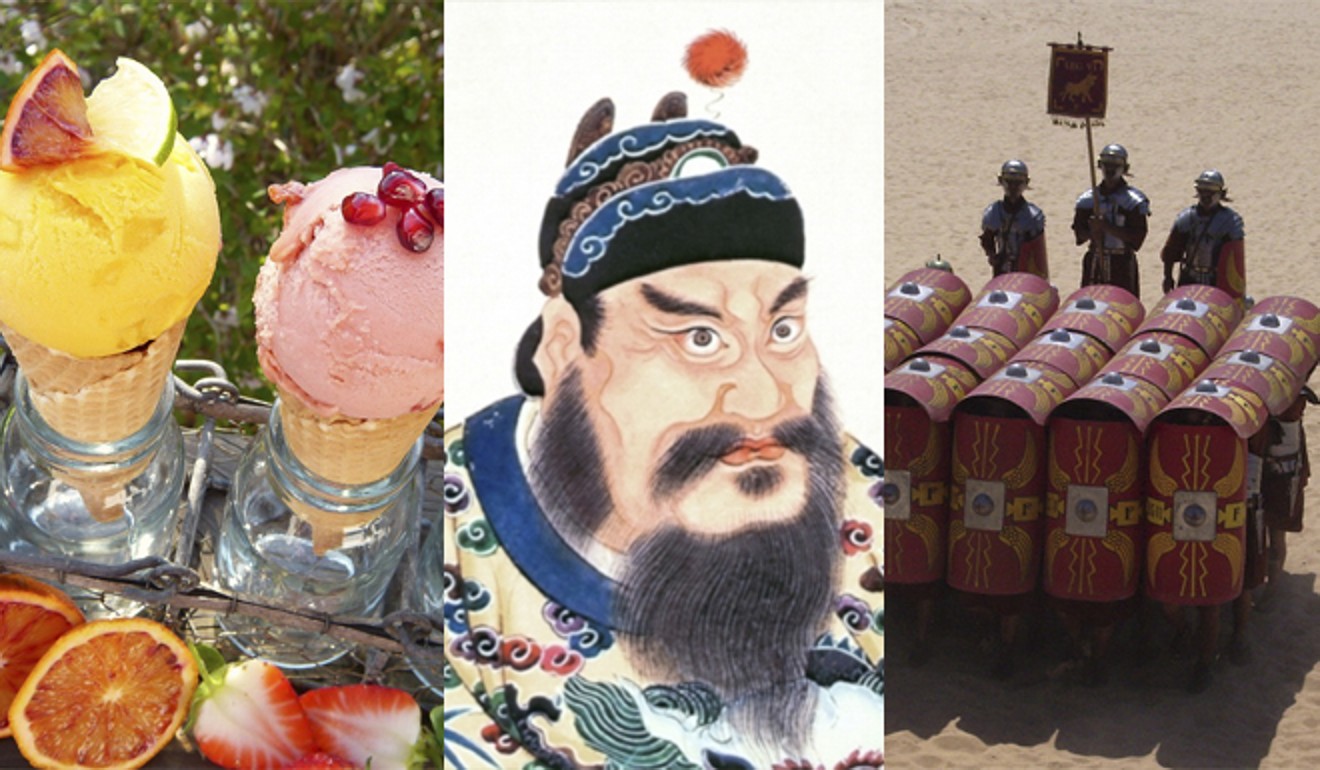 Scripted sections help James practise his reading, but the real fun starts with the off-script giggles when the chatter is interrupted by jokes, sound effects, such as the axe-swinging sound used liberally in an episode on Henry VIII of England, or the entrance of the family cat.
The past year has seen growing numbers of podcasts aimed at children, with science series Wow in the World and Brains On! heading iTunes' Kids and Family section, combining learning and imagination with the calming effect of being read a story. For Letters, the most compelling reason for encouraging his son to listen instead of watch was the prospect of time away from screens.
Dad and Me was born after Letters asked his son, an avid fan of BBC educational series Horrible Histories, what he knew about classical artists, only for James to reel off the names of the four Teenage Mutant Ninja Turtles.
"We started talking about the history of the artists and he suggested we make a podcast," Letters says. "He knew I was already doing podcasts and wanted in on the action."
The first Dad and Me Love History episode is available for free on iTunes, Spotify, TuneIn and Stitcher Radio.