"One of the most noteworthy events in the seventy years' history of the Colony takes place today when His Excellency the Governor opens the massive pile of buildings which will eventually enable Hongkong to rank, with all due dignity, as the modern Athens of the East," ran a South China Morning Post story on March 11, 1912, detailing the inauguration of the new University of Hong Kong.
Three Hong Kong universities in top 10 on Times Higher Education Asian rankings
Tribute was also paid to Sir Hormusjee Mody, a businessman and friend of governor Sir Frederick Lugard.Mody had laid the uni­ver­sity's foundation stone two years earlier, donated substantial funds for the construc­tion, and been knighted for his generosity, but died the year before. "The one great ambition of his life was to place within the reach of others what, through force of circumstances, he himself had been denied in his youth," the article read.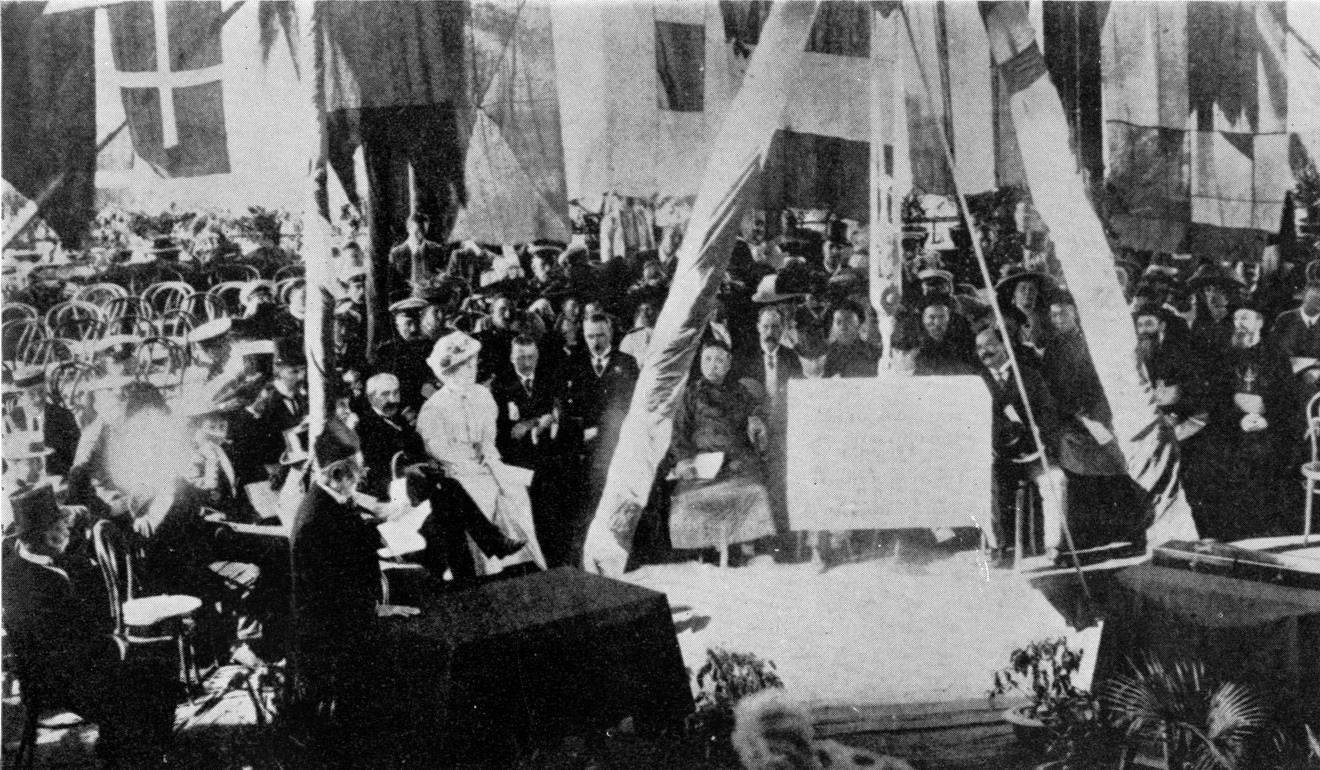 The university's story had begun years earlier. On March 19, 1908, the Post reported that – at a meeting the previous day – Lugard had said, "I believe that we can establish a University here which will offer equal and better facilities than Tokio. We shall attract here a large number of wealthy Chinese students who at present go to Japan or to America, England and the Continent of Europe." The governor contin­ued: "It will place Hongkong in a unique position in the Far East [...] It will have far reaching effect upon the prestige and influence of Great Britain throughout the Chinese Empire."
Outgoing HKU head calls visit to Occupy protesters the 'defining moment' of his term
On December 22, 1909, a Post headline had declared, "Building to be started at once", and detailed the project "at the junction of Bonham Road with Pokfulam Road". The university would have a croquet and bowling lawn in front of the main Italian Renaissance-style buildings and a playground behind.
In a further article on the founding, pub­lished on March 12, 1912, the Post spelled out the new institution's goals, stating that it "will be open to all races and creeds, and that no student will be compelled to study any particular form of religion, in which respect it resembles Oxford and Cambridge and other Western universities".