"The most enthusiastic welcome Mr Charles Chaplin, the famous comedian, received when he arrived in Hongkong yesterday evening was from the children, crowds of whom were at the ship to meet their screen idol," ran the story in the South China Morning Post on March 13, 1936.
Book review: The Charlie Chaplin Archives presents a detailed look at the work of a revolutionary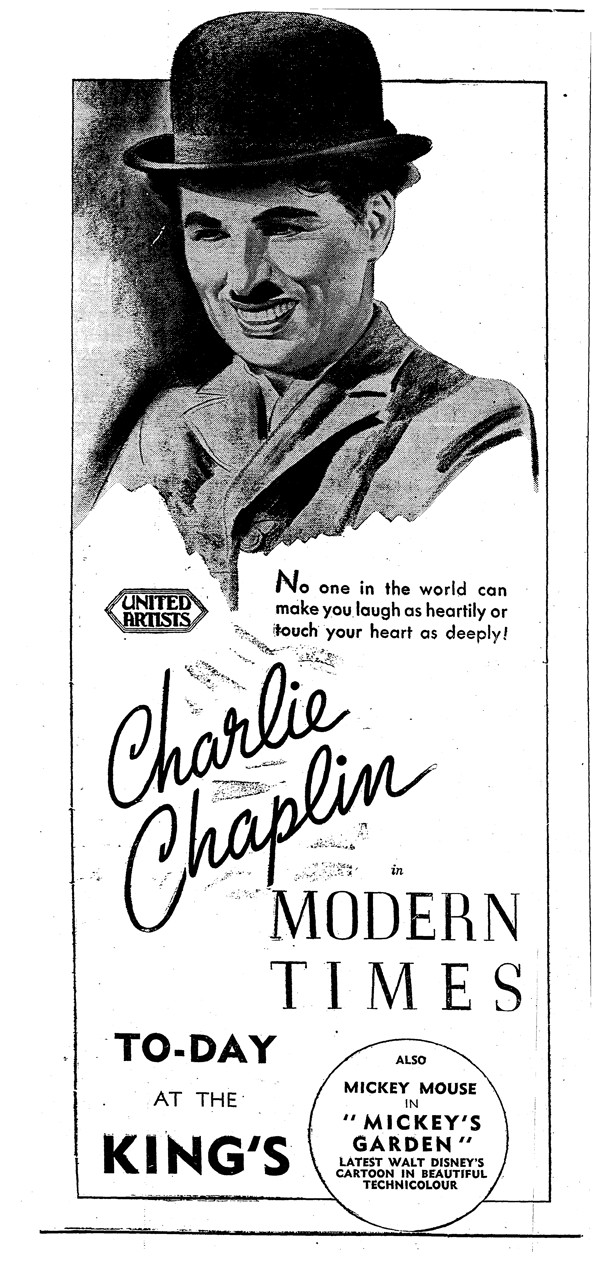 "When the Dollar liner President Coolidge berthed at the wharf there were nearly 100 children, both European and Chinese, ready to board the ship, and while Press represent­atives spoke to Mr. Chaplin in his cabin, the children pressed round for a 'close-up' view."
Chaplin was accompanied by Paulette Goddard, his fiancée and the co-star of his latest movie, Modern Times (1936), and her mother. The three planned to remain in Hong Kong for a short time, staying at The Peninsula hotel, and then visit Manila and Bali before returning to the United States via Hong Kong.
Chaplin told the Post that he remembered his last visit to Hong Kong well. "We were here only a day – but you had wonderful weather – I never thought it could be as cold as this in Hongkong."
The Freak, a Charlie Chaplin masterpiece that never was
He said he was working on several film ideas but that he would not appear in the next movie he was planning, which, he added, was a talkie in which Goddard would star (a film that apparently went unmade).
On his continued silence in films, Chaplin told the Post: "My character – the traditional Charlie Chaplin character – was born out of pantomime in the days of the silent picture – now nearly 25 years ago. The character was conceived for silence and I don't believe he ever had a voice. I wouldn't throw away some­thing which I know I can do, for something at which I might not be successful."
When Pope Paul VI came to Hong Kong
Likewise, he was emphatic in denying he would make pictures in colour. "I think it's like gilding the lily," he told the Post. "Colour actually removes the realism of the thing – the colours are not so brilliant in nature as they are on the screen."
It would not be until 1940, and The Great Dictator, that Chaplin made his first full talkie. His last film, 1967's A Countess from Hong Kong, was the only movie the actor, writer and director made in colour.