When my now-wife and I celebrated our engagement in 2015, it felt only natural that we hold the party in Shek O, at the beach barbecue pits, the centre of our community.
Late in the afternoon, as we downed a few drinks and played some music, our group was visited by two police officers acting on a noise complaint. They had been called by a man who had arrived after our little party was already well under way, and decided to place his towel on the sand directly next to where we were celebrating.
Shek O BBQ rental stalls collect signatures to stay open after Hong Kong officials order closure
There's usually enough room for everyone on Shek O beach, and a high tolerance of people enjoying themselves, but rather than move away from the music, this miserable man had decided to call the police. I politely told the officers and the complainant that no laws were being broken and we would not be turning off the music. The man muttered a racist insult and, scowling, walked away, as he should have done in the beginning.
Now, complaints from similarly joyless souls seem to have closed the beach barbecue pits for good. These pits have been around for a while (some since the 1920s) without bother­ing anyone much, but the Lands Department has suddenly started threatening the hard-working Shek O families who lease the pits out with fines and jail terms for occupying government land (or, in this case, government sand).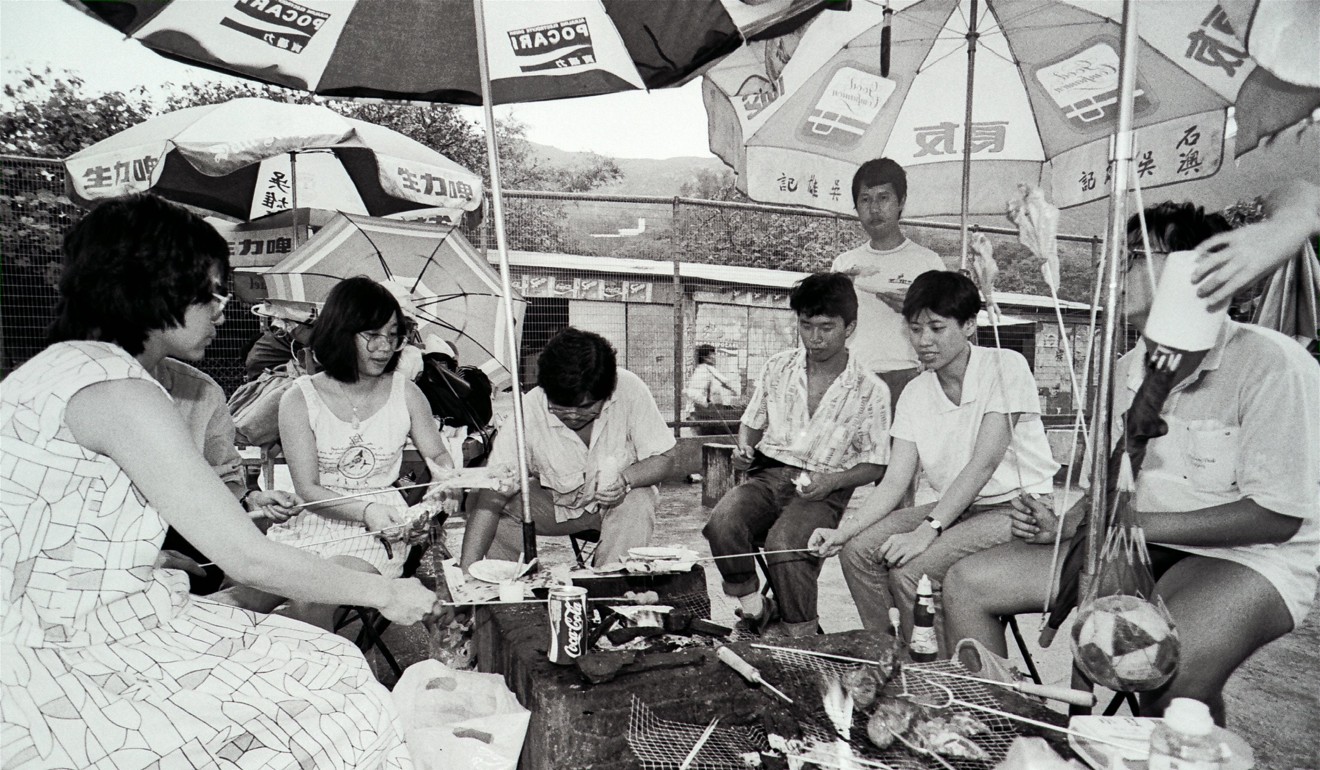 I wonder if any of the "fun police" behind this latest petty attack on our grassroots culture have ever experienced the simple pleasure of barbecuing with the sand beneath their feet as they watch over their children playing happily in the ocean a few metres away.
End of the road for barbecue rental stalls on Shek O Beach?
True, we still have about 30 barbecue pits, which the Leisure and Cultural Services Department has provided on a concreted area near the car park, but that's not enough for the 8,000 people who swarm to Shek O on hot summer days. The beach barbecues have been treasured not only by Shek O residents, but also by urban families looking to escape their shoebox flats and enjoy a get-together in the fresh air.
Technically, most of Shek O village – including the restaurants and almost all of the houses – exists in a legal grey area, so what's next? Are old ladies about to be turfed out of their ramshackle homes? As Hong Kong allows only the wealthy to get away with illegal structures, perhaps that's what we should be preparing for.