"Ocean Terminal – Another Pearl In The Oyster," ran the headline in the South China Morning Post on July 2, 1965.
"A direct result of the increase in travel and shipping in this part of the world, the [Ocean] Terminal is being built by the Hongkong and Kowloon Wharf and Godown Company at a cost of H.K.$70m," the story reported, conti­nuing: "Travellers arriving in the Colony by sea increased 24.4 per cent between 1962 and 63, and 32.4 per cent between 1963 and 64."
Shopping revolution: the 50 years since Hong Kong's first mall, Ocean Terminal, opened
Although tourism was a driving force behind the development, the demands of the shipping industry were even more pressing.
"In 1898, 11,000 ships entered Hongkong harbour and carried 3.5m tons of cargo. Last year, the numbers had multiplied fourfold to 48,435 ships and 10.39m tons of cargo," the Post story read.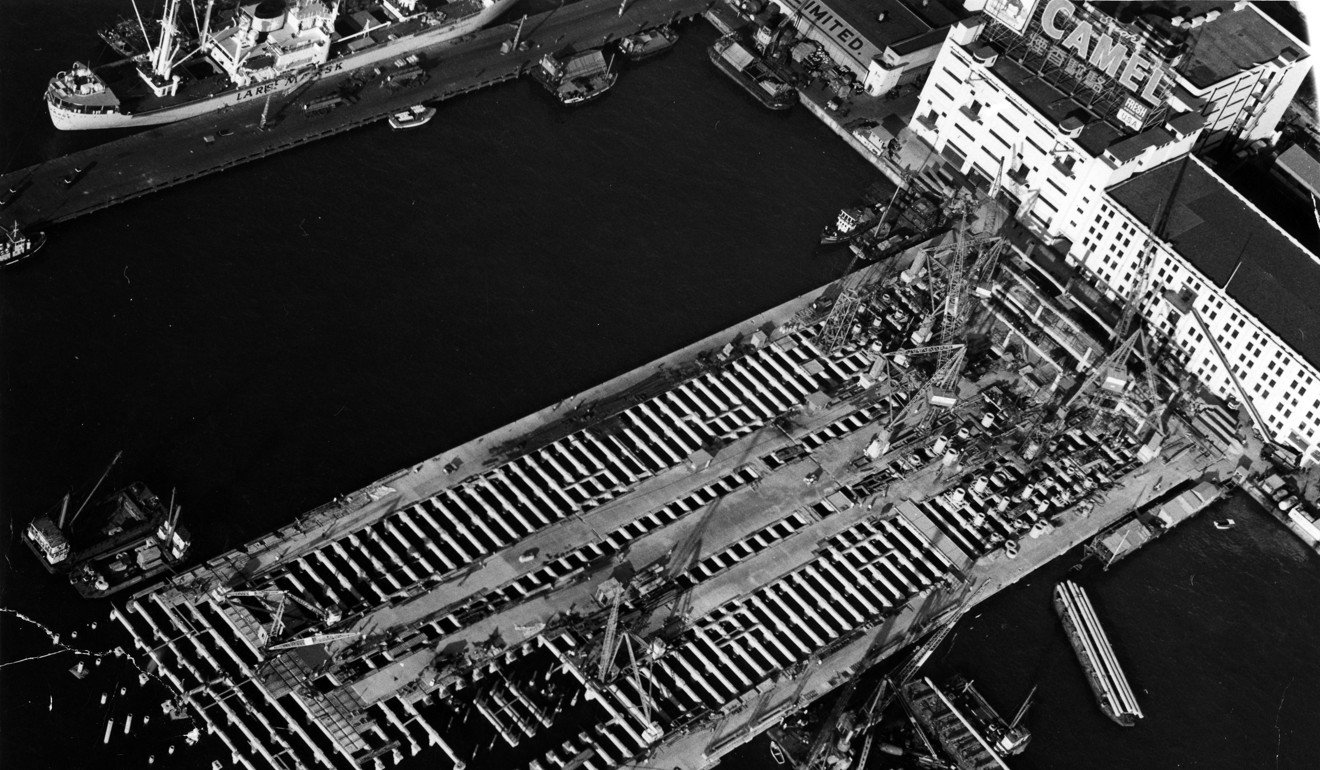 Earlier, on March 6, 1965, the Post had reported: "When the terminal is in operation, it will provide the Colony with additional berthing space for four ocean liners, parking space for 1,200 cars, an extensive shopping centre, and capacious transit godowns."
On April 16, the Post carried a story reporting that Hongkong and Kowloon Wharf and Godown "had timed the opening of the $100m Ocean Terminal [for March 1966] to coin­cide with the arrival of the 46,000-ton liner, Canberra", a ship that had always bypassed Hong Kong because no berths had been able to accommodate her.
How Hong Kong might have looked: the landmarks that didn't get off the ground
On March 22, the Canberra called into port as planned.
"The Ocean Terminal proved a big attraction to the Hongkong public at its opening yesterday," the Post reported the following day. "From the time it opened to the public at 6pm, a constant stream of people visited the shopping centre, and passenger facilities, and at the same time, took a close look at the giant modern passenger liner Canberra berthed on the south side.
"Many visitors to the terminal agreed that it would soon become a popular rendezvous for relatives and friends in the Tsimshatsui area."