Metaphors are pervasive in language. We think of time as money, arguments as battles and life as a race, classroom or stage.
More than just dramatic and evocative, metaphors allow us to draw on experience from one area of life in order to bring structure, reason and understanding to another.
Sports figure prominently in everyday language: we touch base (baseball) and we try not to drop the ball (rugby). The language of boxing, in particular, permeated English from the 19th century onwards.
Chinese netizens turn to metaphors to condemn, evade censorship
We like to say that we will come out swinging, pack a punch and, hopefully, beat our opponent to the punch. But we must remember to play fair and not hit below the belt – a low blow is unsportsmanlike. There is a time to pull our punches and a time to let loose; give an honest opinion, even if it upsets or offends. And when the gloves are off, no restraint or mercy is shown.
By stunning our opponent with a blow for a 10-count, we hope to win by a knockout. The term quickly came to describe anything of striking beauty, but is most apt when admiring a woman. You knock yourself out, meanwhile, when making great effort in the task at hand.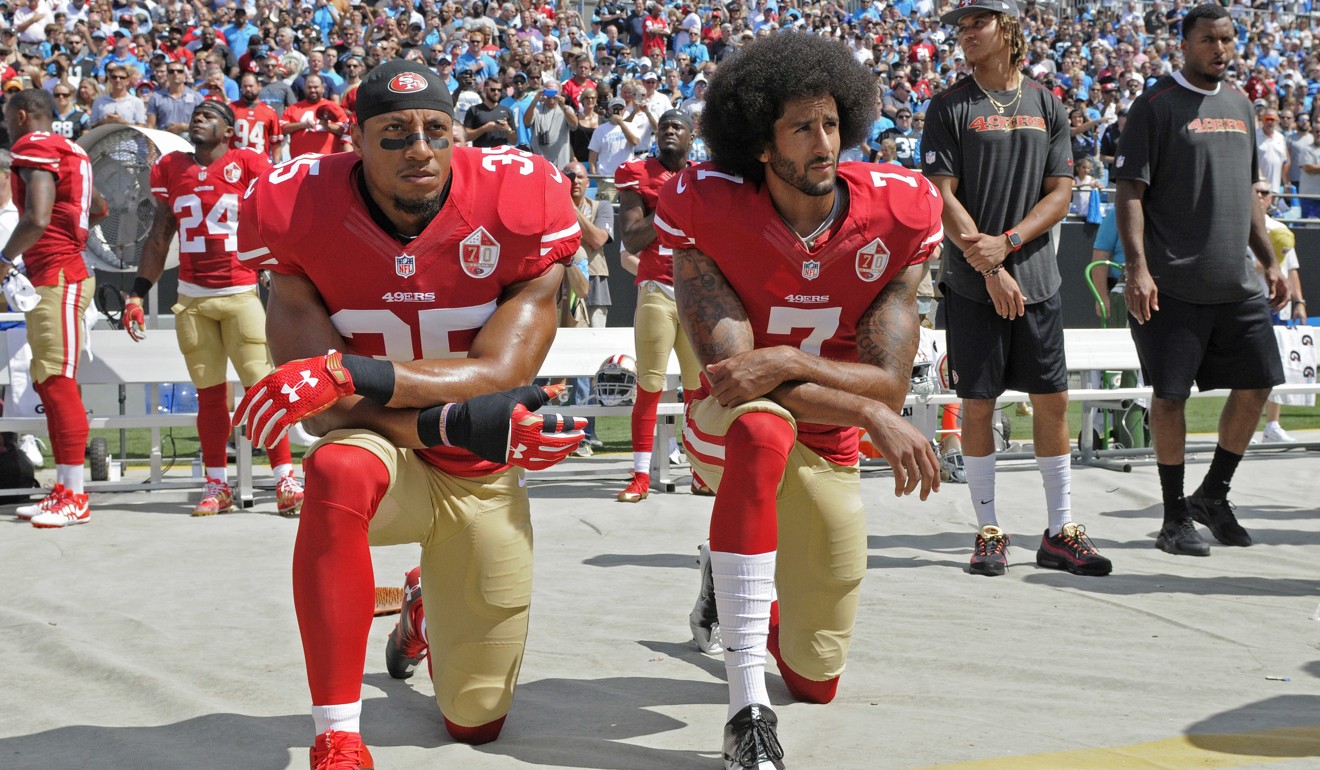 In adverse circumstances, we roll with the punches to adapt, and aim not to end up on the ropes, near collapse or defeat. If we can't stand up after a hard blow, we are down or out for the count. Or we might take a knee (this is more old school) to concede a fight, which in everyday language means to beg off something we do not want to do.
Dozens of NFL players kneel for US anthem, refusing to bow to pressure from Trump
Metaphors assume new meanings over time. Taking a knee hit the headlines in the United States in 2016 when National Football League player Colin Kaepernick knelt during the national anthem to protest against racial inequality and police brutality targeting African-Americans. To "take a knee" now signifies public opposition to the discriminatory views or practices of politicians.
In the fight that is life, then, may you always have someone in your corner. Keep your guard up. Know that even when you are down, you are not necessarily out, so don't throw in the towel. And when things are looking truly dire, may you be saved by the bell.