"High-rise house of horrors: Blood trail to window-box tomb," ran the headline in the South China Morning Post on April 1, 1984.
"Blood trickling into a neighbour's flower bed led to the discovery yesterday of two badly decomposed bodies cemented into the window-box of a Causeway Bay flat […] The bodies […] both of men and believed to be Chinese, had their hands tied behind their backs with chains, and cloth tied round their heads and bare feet. They were found wrapped in a bloodstained sheet, one on top of the other, head to toe," the story continued.
Owner of building in body-in-cement murder case rapped over illegal use
The bodies had been uncovered at the flat on a high floor of Elizabeth House, in Gloucester Road, at about 2.15pm the previous day, three hours after police started the "slow and grisly process" of breaking open the 2.5 metre-long flower box.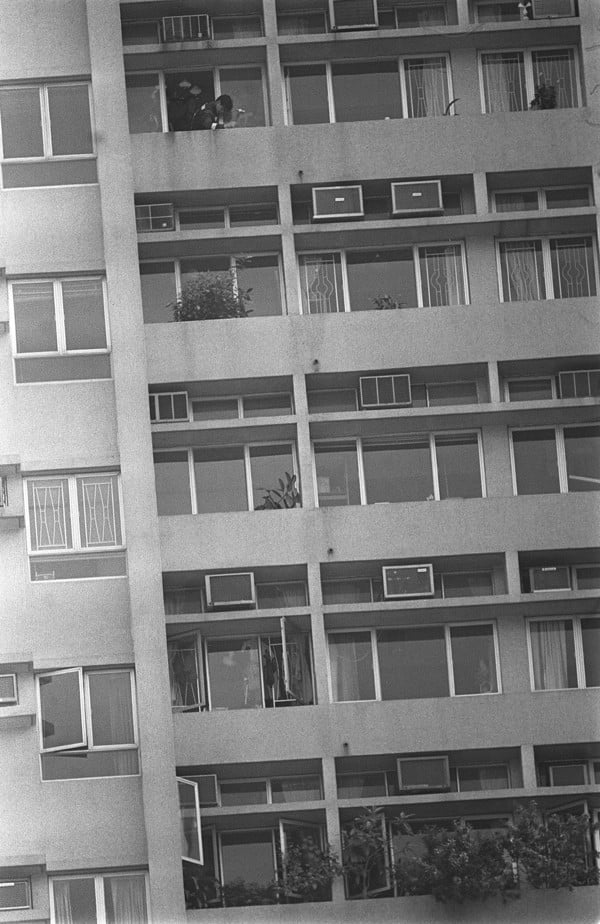 The victims were later identified as Singaporeans George Chia Soon-seng, aged 27, and his brother Steven, 32, heirs to a wealthy goldsmith's chain in the island state.
How the Braemar Hill murders shook Hong Kong 32 years ago
"It is widely believed they were involved in a monetary dispute with an Indonesian group over gold futures trading in Singapore and the two sides wished to settle their differences in Hong Kong," the Post reported on April 6, adding that police said "the brothers were most likely killed 10 days prior to the discovery of the bodies – on or around March 20", which would tie in with "residents' recollections of cries for help they heard on March 18".
It was believed the brothers had been abducted on March 2 and held captive. "The kidnappers then threatened their family for 'several million' Singapore dollars ransom […] Sometime in the middle of last month, a recorded tape together with a picture of a severed arm were wrapped up and left in a box outside the Chia family's flat.
Hello Kitty murder to the Jars Killer: five of Hong Kong's most gruesome crimes
"The severed arm was obviously a hoax because the bodies had not been mutilated. The Chia family eventually paid about S$1 million (about HK$3.73 million). But it is not yet known why the kidnappers killed the brothers after receiving the money."
The case remains unsolved.