Hidden away in plain view, Museum Context is Causeway Bay's very own Diagon Alley, a place where "Potterheads" – as Harry Potter fans are known – enter J.K. Rowling's magical universe.
Set on the first floor of a walk-up in Yun Ping Road, one of the area's main retail thoroughfares, the pop-up "museum" is designed to look like an old curio shop.
British Library mounts new exhibit of the world of Harry Potter and the history of magic
Inside, ornate wands lie in velvet-lined boxes and old trunks burst with potion bottles, Hogwarts house scarves and badges, puzzles, chess sets and birthday candles. Customers can browse a treasure trove of magnifying glasses, wooden canes, umbrellas and artwork inspired by the books, and sit at an old writing desk that wouldn't look out of place in Professor Flitwick's classroom as stuffed owls and three-headed dogs look on.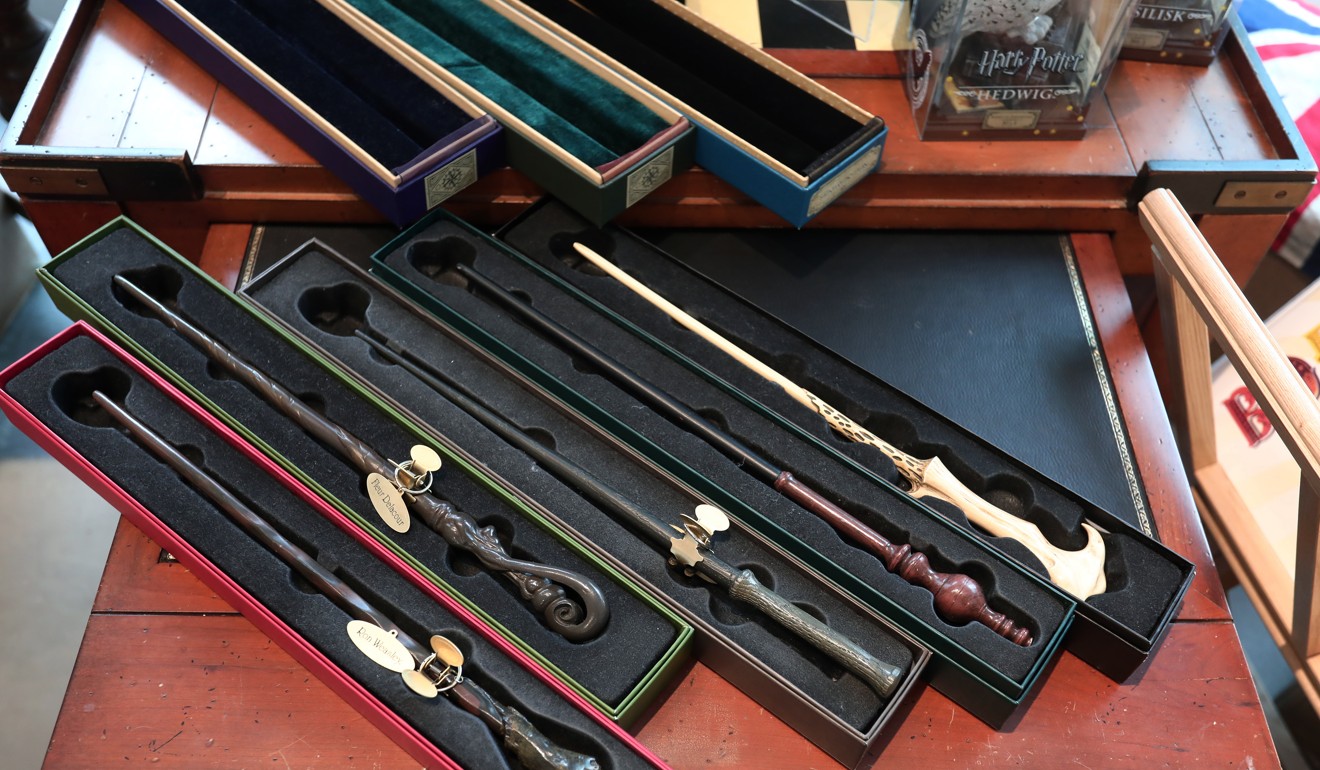 The shop is the brainchild of Andrew McRae, owner of two Harry Potter-themed emporiums in Edinburgh – the Scottish city that provided inspiration for Rowling's wizarding world. He says the old building is a perfect fit: "There's a sense of mystery and adventure – you go up a rubbishy, old staircase, and suddenly you walk into an environment where you can immerse yourself in the houses, items and characters from the books and films."
Turning junk into gold: Business booms for Hong Kong vintage goods collectors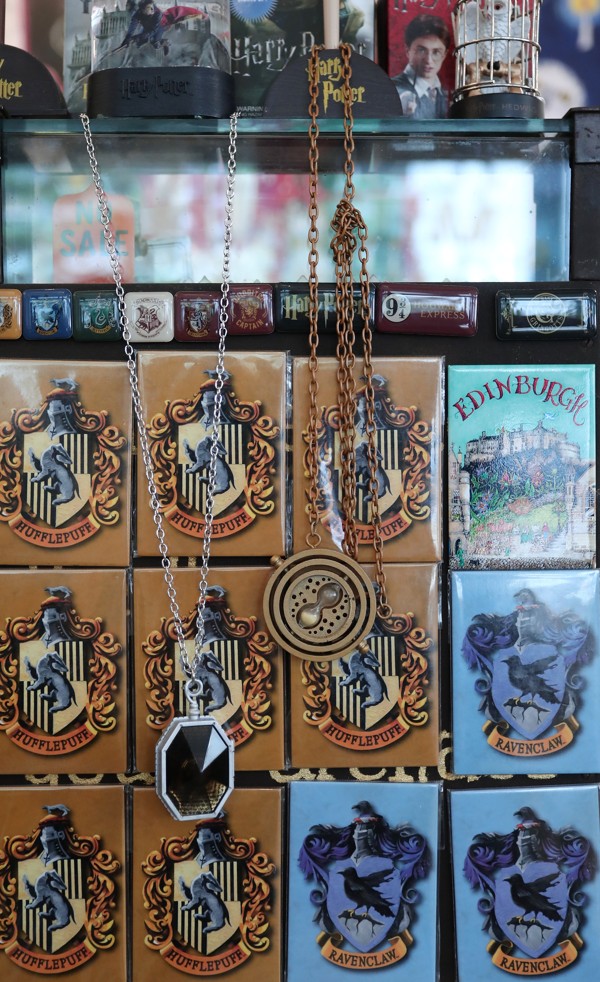 McRae first brought his Museum Context concept to Hong Kong in 2011 and it has since occupied 11 locations in the city, until recently specialising in antique and vintage European home accessories, furniture and gifts. It was only last year, on the 20th anniversary of the publi­cation of Harry Potter and the Philosopher's Stone, that the architect incorporated Harry Potter-themed items.
Hong Kong shops stock retro goods to feed nostalgia-hungry collectors
"I started to pick up on how strong the connection in Hong Kong was among fans," he says. "Harry Potter means so much to them."
McRae says he missed the books first time around, but is looking forward to sharing tales of the young wizard with his family as they grow up. As for which Hogwarts house the Sorting Hat would put him in, McRae says he is keeping his staff and customers guessing.
Museum Context can be found at 1/F, 19 Yun Ping Road, Causeway Bay.