As the 1997 handover approached, it was frequently suggested that local place names would eventually be changed to reflect Hong Kong's new political realities. And every so often, some political grand­stander opines that the lingering stain of colonialism would be best erased by removing British-era road names. Terms that better reflect the territory's status as an integral, inalienable part of the Chinese nation would, of course, be much more desirable.
Can Beijing achieve its next big goal for Hong Kong – making people feel more Chinese?
Shie Tak-chung, a local delegate to the Chinese People's Political Consultative Conference (CPPCC), recently suggested scrapping Hong Kong's colonial-era road names. His reported rationale suggested that redesignations would encourage greater patriotism among disaffected local youth. Like most cheap publicity stunts, this crude eructation garnered him some brief press attention, before both "idea" and originator quickly disappeared.
Every so often, some political grand­stander opines that the lingering stain of colonialism would be best erased by removing British-era road names
Form exists in other post-colonial territories. India and Malaysia, between the 1960s and 90s, offer examples of this post-independence trend. In Penang, thoroughfares were given a Malay flavour by exchanging Street for Lebuh, Lane for Lorong, Road for Jalan, Drive for Persiaran, and – for the most part – leaving the individual they were originally named for unaltered. Consequently, modern George Town still has Lebuh Carnarvon, Persiaran Gurney, Jalan Macalister and numerous others.
Stories behind Hong Kong street names: Aberdeen Street honours father of colonial rule
Some renaming programmes have been random and poorly thought through. In Kuala Lumpur, some choices were unintentionally ridiculous. One particularly egregious example occurs in the central area of the city, just behind the old Federal Secretariat buildings, where Holland Road – later redesignated Jalan Belanda – commemorated Hugh Holland, an architect. Belanda is the Malay word for the Netherlands, and was presumed by the renaming committee to be a direct translation of Holland. Long-term residents refer to this linguistic Frankenstein's monster as Jalan Blunder.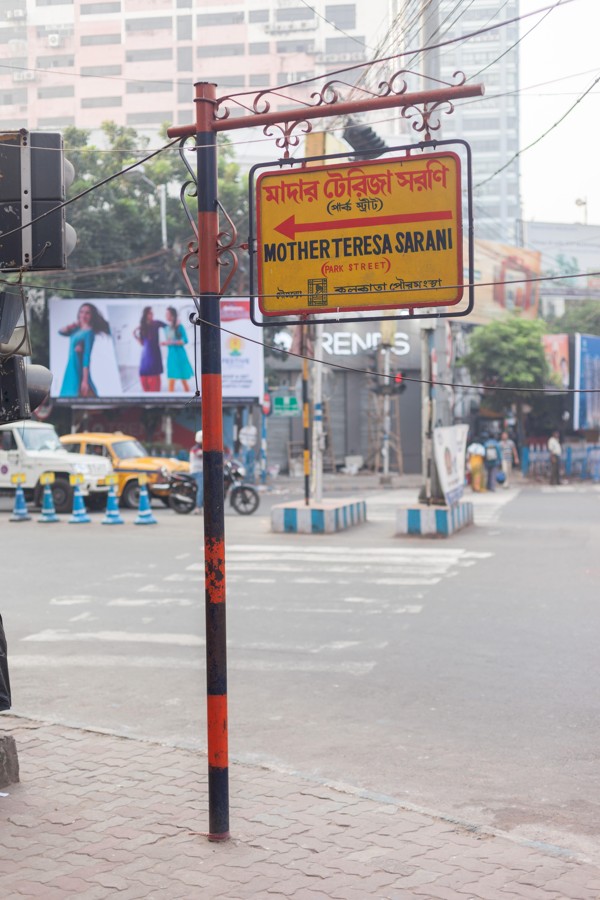 In India, despite the new label Kolkata (in place of Calcutta, in use for three centuries), dictated by a brief-lived Hindu nationalist government in 1996 (along with Mumbai for Bombay, Chennai for Madras and other regional examples), local resi­dents – particularly the secular-minded – generally deploy what they have always used. Ask a Calcutta taxi driver to take you to Mother Teresa Sarani, as I did a couple of weeks ago, and he will look blankly at first, and then say, "Oh, Park Street!" Sporting clubs, religious bodies and other cultural organisations have had no legal compulsion to change their names, thus, the Royal Bombay Yacht Club, Anglican Diocese of Calcutta and others remain unaltered.
What colonial symbols might they target after Hong Kong's royal postboxes?
Singapore, in stark contrast, has left its old road and place names intact, more than five decades after full independence and separation from Malaysia, in 1965. Continuity with British-era place names, much like widespread adoption of the English language as modern Singapore's de facto lingua franca, helped provide a non-Chinese, non-Malay, non-Indian reference point that deflected any possible accusation of official favour­itism towards any one group.
Basic practicality has ensured that, so far, the politically correct nonsense of changing street names has not happened here. Even Hong Kong's infamously make-work-look-busy bureaucrats balked, and well-informed rumour maintains that it was the post office that objected most strenuously, out of fears of mail-redirection chaos.
The unspoken irony lurking behind Shie's thinking is – in typical Hong Kong fashion – just too delicious to be invented. One of his companies, Jiande International Holdings, is officially registered in the Cayman Islands. This discreet British colonial dependency – in the Caribbean, on the other side of the world – enables Shie and others to shelter their wealth unobtrusively and securely beneath Queen Elizabeth's petticoats.