Among the few Western literary figures of international note to have lived in Hong Kong for a substantial period was Briton Edmund Blunden, who was professor of English at the University of Hong Kong from 1953 to 1964. Best remem­ber­ed as a first-world-war poet, along with the better-known Siegfried Sassoon, who was a close friend, Blunden explored his experi­ences of the Western Front, and the battles he fought in at Ypres, Passchendaele and the Somme, in Undertones of War, a moving memoir of conflict and loss published in 1928, as well as numerous poems.
Nominated for the Nobel Prize in Literature six times, Blunden was criticised by his literary peers for publishing too much. His optimistic response was that a larger body of work more broadly represented his interests and abilities, and in any case, less memorable writings would inevitably weed themselves out of the public consciousness.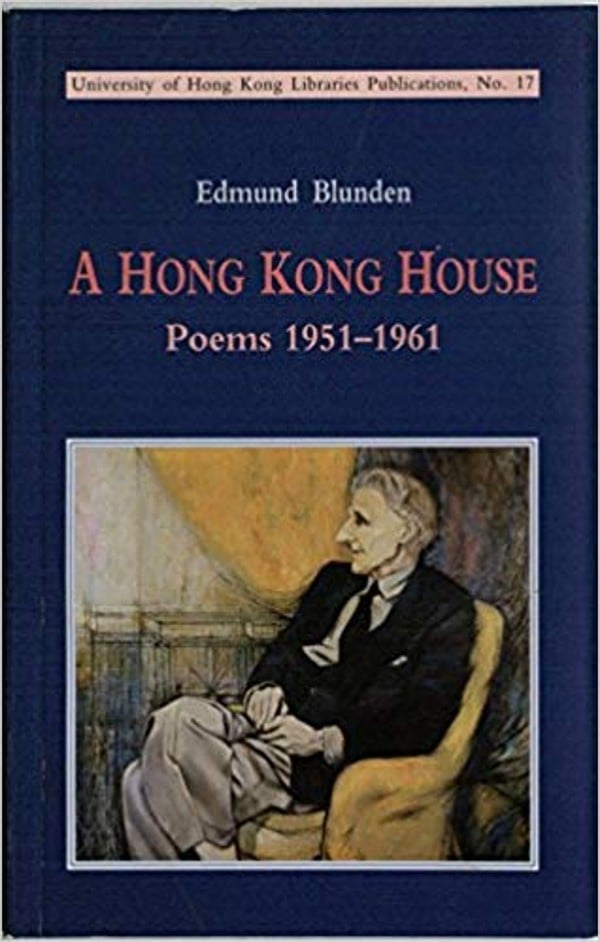 An anthology published in 1962, A Hong Kong House: Poems 1951-61, deals mostly with Japan-related themes, alongside previously unpublished first-world-war verse. Some lines resonate; courtyards at HKU still have Alexandra palms clustered about with large-leafed, epiphytic vines, much as Blunden described six decades ago. Another poem recalls an archaeological dig on Lamma; it is dedicated to Professor S.G. Davis, who, with other antiquarian enthusiasts, led scholarly expeditions that uncovered relics of past human habitation on the island.
A factory, he decides, here nigh the sea
Three thousand years ago sold pottery;
He hands drab shards in proof, to you and me
Hong Kong was not Blunden's first Asian sojourn. From 1924 to 27, he had lived in Japan, where he had taught at Tokyo's Keio University. While there, he befriended noted Japanese poet Yone Noguchi and South African writer William Plomer. Blunden also established the Oriental Literary Times, a short-lived periodical that published, among others, the works of Sherard Vines, the Oxford literary critic who worked at the same university in Tokyo. After the Pacific war, Blunden returned to Japan and lived there from 1947 to 1950.
Blunden was not the first writer, or the last, to find schoolboy humour in Hong Kong's frequent linguistic pile-ups. In letters to British publisher Rupert Hart-Davis, he cackled over menu howlers such as "fried prawn's balls" and, another classic blun­der, "In Hong Kong, there is a queer at every bus stop"; presum­ably this gaffe was meant to indicate a queue.
An enduring enthusiasm for cricket – his biographer described this as "fanatical" while an obituary noted that he played "ardently and very badly" – helped Blunden clinch the HKU post in the first place. The vice chancellor, Australian war veteran Lindsay Ride, was also a keen cricketer and known to favour anyone who displayed a genuine enthusiasm for the game. Better remembered today for his second-world-war role with the British Army Aid Group in wartime China, Ride was also a twice-wounded veteran of the first-world-war trenches, and their common experience of that conflict – as well as cricket – helped form a bond.
Blunden's account of the sport, Cricket Country (1944), was favourably reviewed by British critic George Orwell, who proclaimed him "the true cricketer", and remains a popular study of the game.
In other correspondence, Blunden bleakly described his time at HKU as a form of "career suicide"; other inter­national figures who accepted appoint­ments in the colony over the years expressed similar views.
After he left Hong Kong, in 1964, Blunden retired to England, where he was unexpectedly appointed professor of poetry at Oxford University in 1966. He died in Suffolk in 1974, aged 77.