"Seventeen feared dead after bus plunges down ravine on Lantao," ran a South China Morning Post headline on July 23, 1973.
"A dawn search will start today on the blood-spattered Lantao hillside where at least two passengers are still missing after yester­day's bus disaster in which 15 died," the story continued. "They are believed to be dead inside the shattered wreckage of the mangled bus which somersaulted 300 ft down a cliff."
Witnesses said they saw the bus speeding downhill "as if out control" before disappear­ing over the edge of "one of the most danger­ous stretches of road in Lantao".
In addition to the 17 who died, 26 were injured, including the bus driver, 32-year-old Kwok Pin-wah. Victims were rushed by helicopter to Queen Elizabeth Hospital, in Kowloon, where the Post described grizzly scenes: "Stretchers used to carry the casualties were soon soaked in blood, and a large pile of blood-stained sheets and bandages began filling up a bin near the ward as they kept coming in."
The government launched an inquiry into the crash and while some blamed Kwok, others suspected mechanical failure or said it was the fault of the island's narrow roads.
On August 5, 1973, the Post reported that Lantau residents were staging a week-long memorial at the island's Po Lin Monastery. The vigil culminated in a ceremony at a bamboo altar erected by Buddhists on the road where the accident had occurred. "Rice, vegetarian food and joss-sticks were placed on the altar for a religious rite to feed the ghosts of the dead," the Post reported.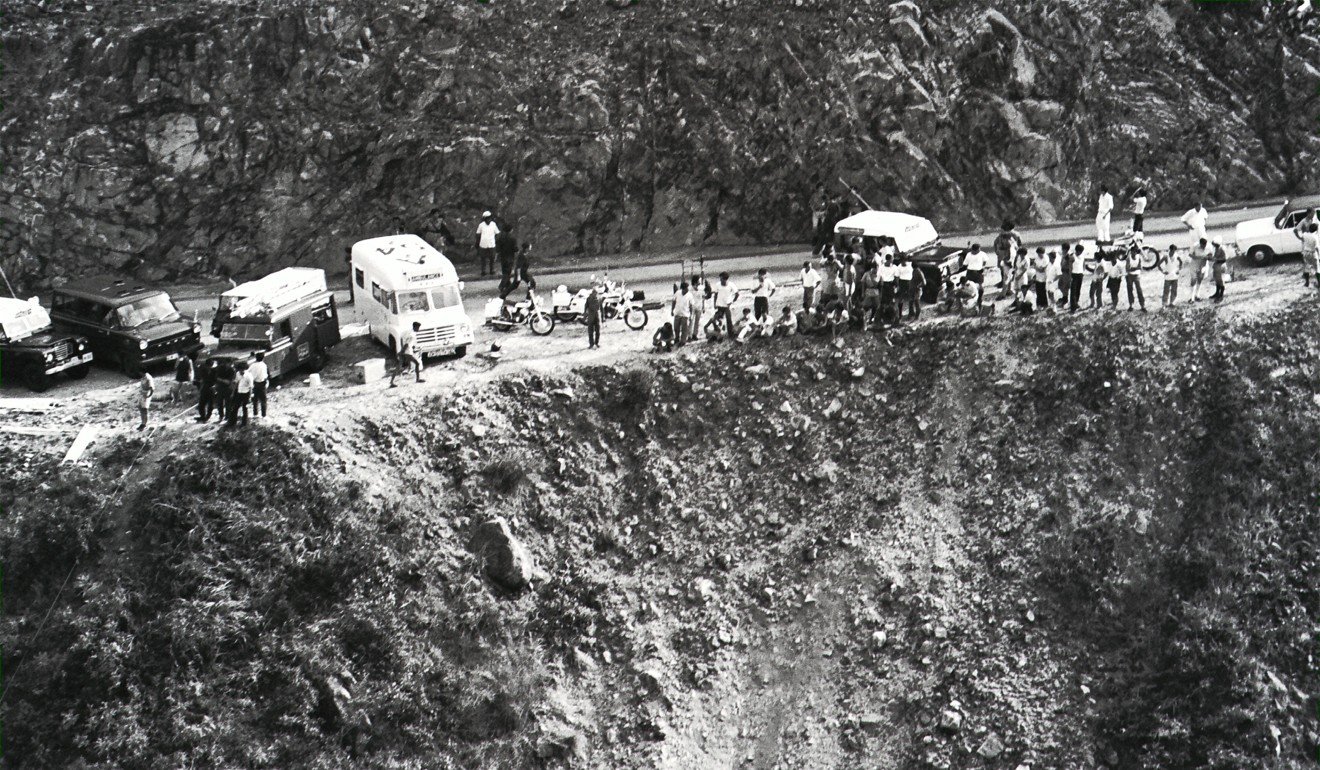 Four months after the incident, Kwok pleaded not guilty to charges of dangerous driving. The court found, however, that he had been driving above the speed limit, in the wrong gear, and that the bus had been in good working order.
"I tried my best to prevent the tragic acci­dent," Kwok, who had his licence suspended for one year and was ordered to pay a HK$1,500 (US$191) fine, told the Post.
In August 1977, the Post reported an insurance company had awarded more than HK$1 million in damages to victims and their families, with further claims pending.