"Woman Police Inspector Going to Britain," ran a South China Morning Post headline on July 11, 1967, the first of many that would chart the rise of the pioneering Helen Lui Che-ying.
"Miss Lui Che-ying, Woman Senior Inspector of Police, Hongkong Island, will leave for the United Kingdom today on a four-month visit," the story continued. "She is the first local woman police officer to be sent to Britain for advanced training."
Lui had joined the police force in 1959, at the age of 19, one decade after Hong Kong lifted its restriction on women in the service. In 1967, she became the first Chinese woman to reach the rank of senior inspector of police, in charge of all woman police constables on Hong Kong Island.
By now a media darling, Lui regularly featured in the Post under such headlines as, "Career girl in uniform" and "Policewomen show their worth".
"Because she is in control of her job, she has no need to prove that she's as good as the men she is working with," wrote the women's editor at the Post, in a 1969 profile of Lui. "She proves that a woman doesn't have to be aggressive to do a man's job – all she needs is intelligence."
The newspaper docu­mented Lui's rise as she first became assistant superintendent of police, in 1971, and then super­intendent, in 1972, making her the highest-ranking Chinese woman on the force.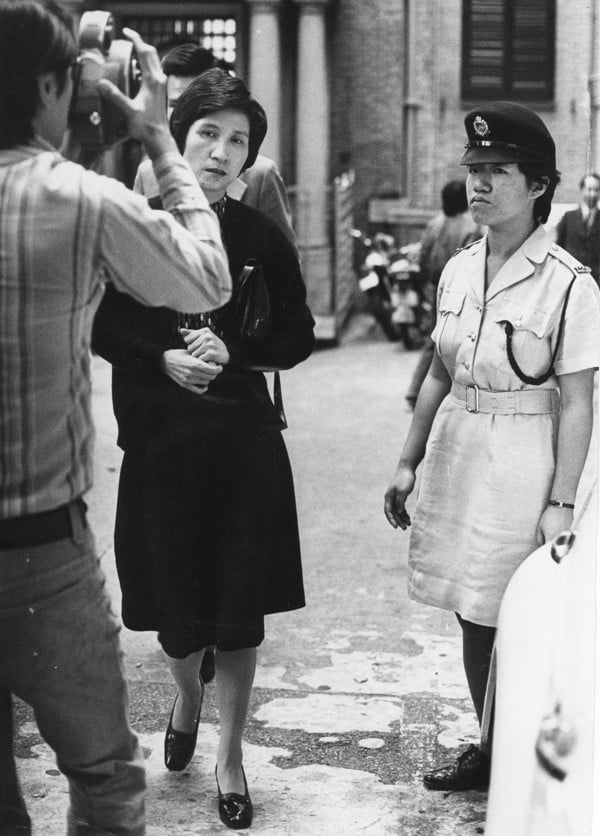 "Hongkong's out­stand­ing policewoman has broken yet another record," the Post reported in September 1972, when Lui became the first woman to lead a stop-and-search operation – a watershed moment for women in the force, whose role had tradition­ally centred on women's and children's issues. Lui described the operation as "just another job".
In 1975, Lui was suspended from duty on suspicion of bribery. A months-long legal battle ensued before she was acquitted and reinstated. The case had sparked a media frenzy and, when Lui returned to work in November 1975, the Post reported, "Lui indicated she had received instructions from her superiors not to talk to the press."
Asked who had given the instruction, a police spokesman replied: "It is Miss Lui's wish not to talk to the press."