Gender-based violence, gender pay gaps … the push for women's rights goes on, and to help raise awareness of all issues female comes next month's Women's Festival Hong Kong.
Co-organised by Vera Lui (founder of intimate lifestyle store Sally Coco), Chantal Wong (Eaton Hong Kong hotel's director of culture) and Sonia Wong (founder of film festival Reel Women Hong Kong), the gathering will be held from September 1 to 9 at the funky Eaton, in Jordan.
"We want to incorporate sex-positivism and art into the lives of women of all back­grounds, from full-time mums to young women finding themselves and beyond," Lui says. "We want people of all genders and back­grounds to walk away celebrating the power, beauty and freedom of being yourself."
The nine-day schedule is vast and varied, with talks from the likes of lecturer Brenda Alegre, a driving force behind transgender rights in the city. There will be partner yoga classes, guided bondage workshops and belly dancing lessons, with men and women invited to explore issues such as self-love and positive relation­ship building.
The programme, almost entirely in Cantonese, also features one of the only local-lingo perfor­mances of The Vagina Monologues, the acclaimed play featuring fictional accounts of more than 200 interviews with women of different races and ages about their relationship with their bodies.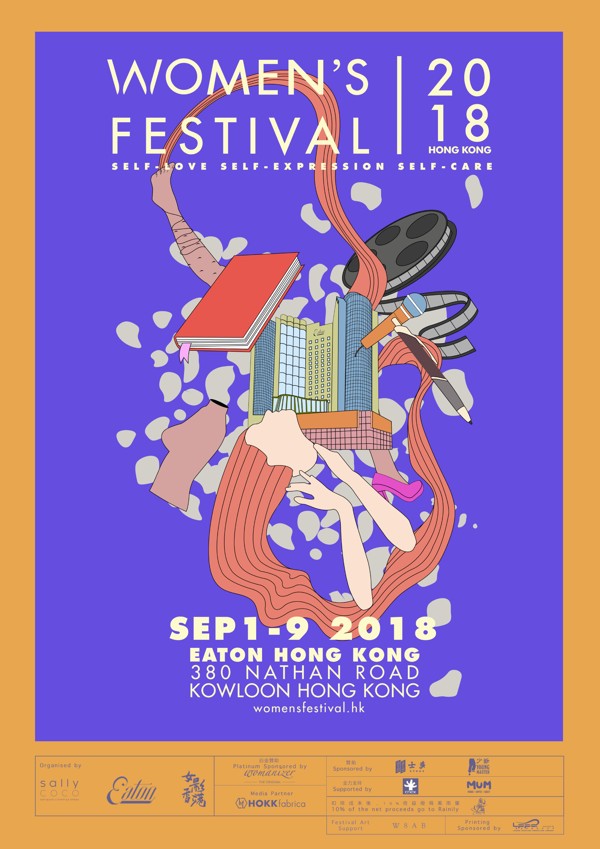 Movie buffs will relish an impressive list of female-directed films, including the 2017 Berlin International Film Festival's Best Docu­mentary, Small Talk (2016), by Taiwan's Huang Hui-chen.
For Eaton founder, Katherine Lo Bo-lun, the festival is a step towards fulfilling her dream of gathering like-minded people together "to do good work".
"The women of Hong Kong deserve a platform and spotlight," she says, "and we're proud to be part of the changing tides for redefining what it means to be a modern woman."
Tickets start at HK$40 for single admission and are available at Ticketflap, with 10 per cent of festival proceeds going to Rainlily, Hong Kong's only dedicated rape crisis centre. Visit womensfestival.hk for more details.