"Green Light For Planning of G.P.O.," ran a South China Morning Post headline on February 28, 1963.
"The Public Works Department has been given authority to plan the Colony's new General Post Office building […] on the Central Reclamation," the story continued.
The new building would replace the exis­ting GPO – situated in a Victorian structure on the corner of Pedder Street and Des Voeux Road – which was too small for the colony's growing postal needs. Progress was slow, however.
"The new General Post Office in Central will boast one of the world's most modern systems of mechanisation," reported the Post on February 19, 1973, adding that "The British Post Office will be engaged to give expert advice on the mechanised requirements." The story explained that the postal centre would boast 15,000 post office boxes over 150,000 square feet, compared with 6,700 boxes in the existing building.
On March 12, 1973, the Post reported, "Whatever nostalgic whims the public may have about Hongkong's venerable General Post Office building […] the administrators and staff cannot move out of it fast enough." On March 12, the Postquoted postmaster general M. Addi as saying: "We hope to move into our new Central Post Office building in 1975 and if the present building withstands all the pile-driving that has been going on recently we shall be lucky."
Despite Addi's concerns, the old building remained standing until its replacement was inaugurated on August 11, 1976.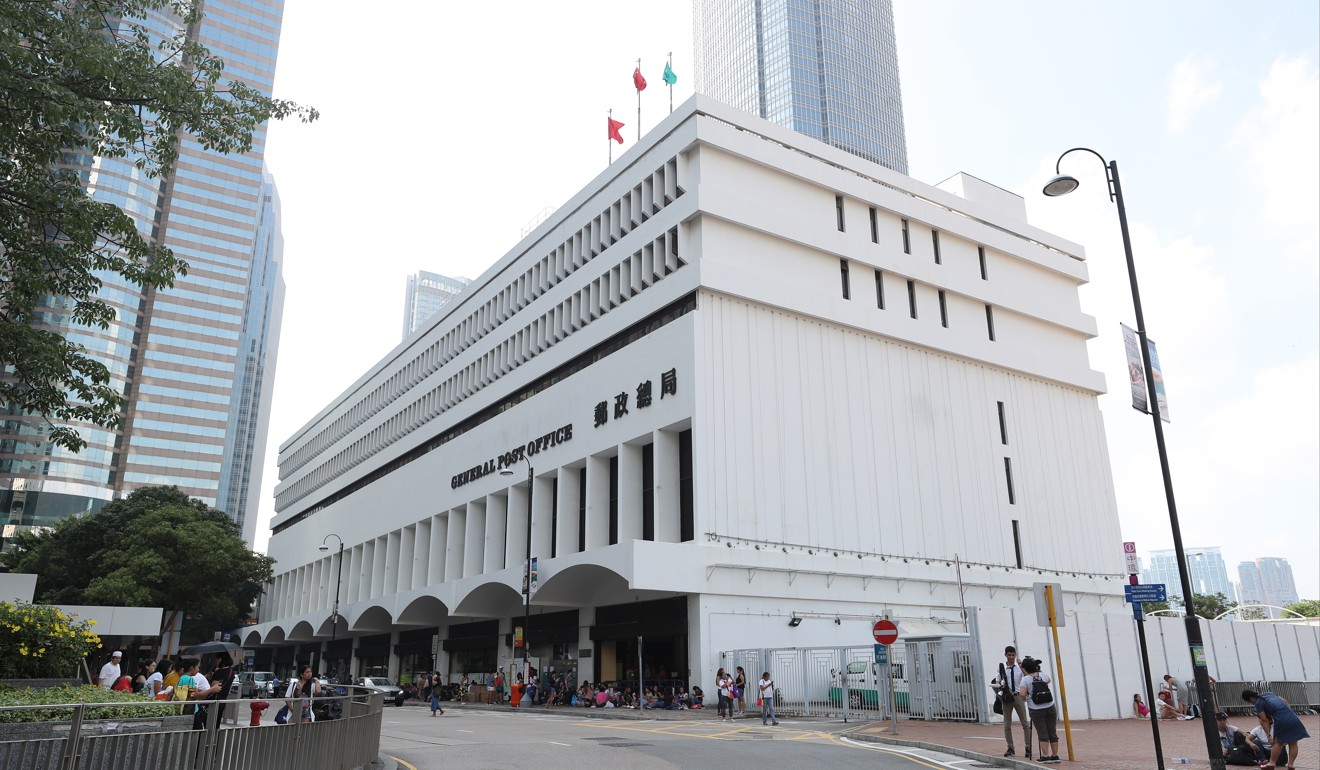 "Today sees the opening of the new General Post Office. Located on the Hongkong waterfront, between the Star Ferry and Blake Pier at the edge of Central District, the new building will certainly become as much of a landmark as its solid late-Victorian predeces­sor on the other side of Connaught Road," reported the Post. "The total building cost of the new General Post office is approximately $32 million, with an additional $11.2 million for equipment."
Tribute was paid to the old GPO – which was demolished in October 1976, to make way for construction of the MTR – in the form of a plaque taken from the former site, which read "As cold water to a thirsty soul, so is good news from a far country."
Said the Post: "It is somehow reassuring to find such a human sentiment in the midst of so much gleaming marble efficiency!"