With everyone else having weighed in on Crazy Rich Asians, my generally well-disguised FOMO (fear of missing out) has encouraged yet another foray. But what were these types like in the past?
Then, as now, no shortage existed in a society so wholeheartedly dedicated to the osten­tatious pursuit and enjoyment of money. One key difference was that until the post-war Shanghainese influx, Hong Kong's seriously rich local Chinese seldom displayed their wealth – or themselves. Personal safety was afforded by relative anonymity.
Brash Shanghai émigré types aside, full-on flamboyant display was, inevitably, the preserve of Hong Kong's B-list moneyed. Comfortable levels of second- or third-generation rentier wealth, sourced from well-placed office buildings, or a family bank descended from an earlier pawnbroking business, typically provided the wherewithal. Some little-used, mostly British professional qualification – usually legal – padded out their personal details in the local society rags.
As British art critic Brian Sewell tartly noted, "to own a [Damien] Hirst is to tell the world your bathroom taps are gilded, and your Rolls-Royce is pink!" Hong Kong's leading exemplars – whose taps really were gilded, and whose Rolls-Royce truly was candyfloss puce – were Kai-bong and Brenda Chau.
Kai-bong hailed from an old-established family – his father, Sir Sik-nin Chau, a prominent ophthalmologist, became the first ethnic Chinese steward of the Hong Kong Jockey Club, in 1935. His mother, Lady Ida, is best remembered for the faithful maid who perpetually trailed behind, to discreetly settle the many "purchases" her mistress "forgot" to pay for.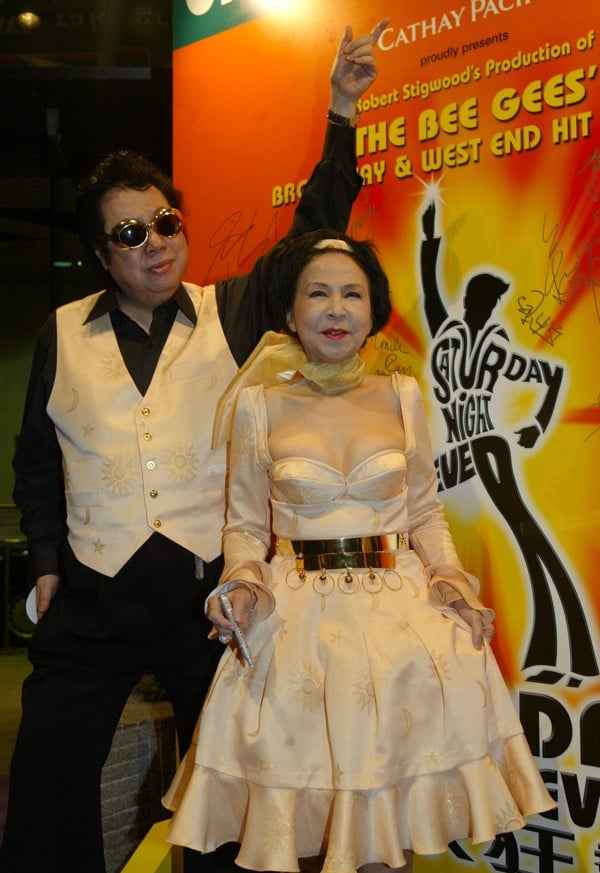 Party and interview fodder for decades, until Kai-bong's death, in 2010, even the gateposts at the couple's gold-themed house – Villa d'Oro, at Mount Davis – were enthusi­asti­cally gilded. Gold coins, studded into a custom-made toilet seat, were gleefully shown to every visitor, whether they needed to pee or not. In Hong Kong, a fur coat inevitably covers up ragged undergarments, and like almost all "luxury" abodes here, Villa d'Oro was architecturally uninspired, devoid of craftsmanship, and shamelessly vulgar; the best part – a magnificent view westwards over islands and sea – owed nothing whatsoever to the house itself.
Known for their matching costumes, conspicuous con­sumption and conversational vacuity, this couple would gravitate towards the first photographer they saw. A certain ubiquity defines these mug shots; Hong Kong social­ites evidently decided early on in life what their "best side" or "favourite look" was, and stuck to it religiously.
One ever­green was known for a droop-eyed, pursed-lipped pout, another had presum­ably been told by some long-forgotten portrait photo­gra­pher to gaze away from the camera, look back suddenly and smile simultane­ously; this only made her look a bit simple-mind­ed. Brenda Chau's fixed stare apparently marked a valiant – and usually successful – attempt not to appear cross-eyed.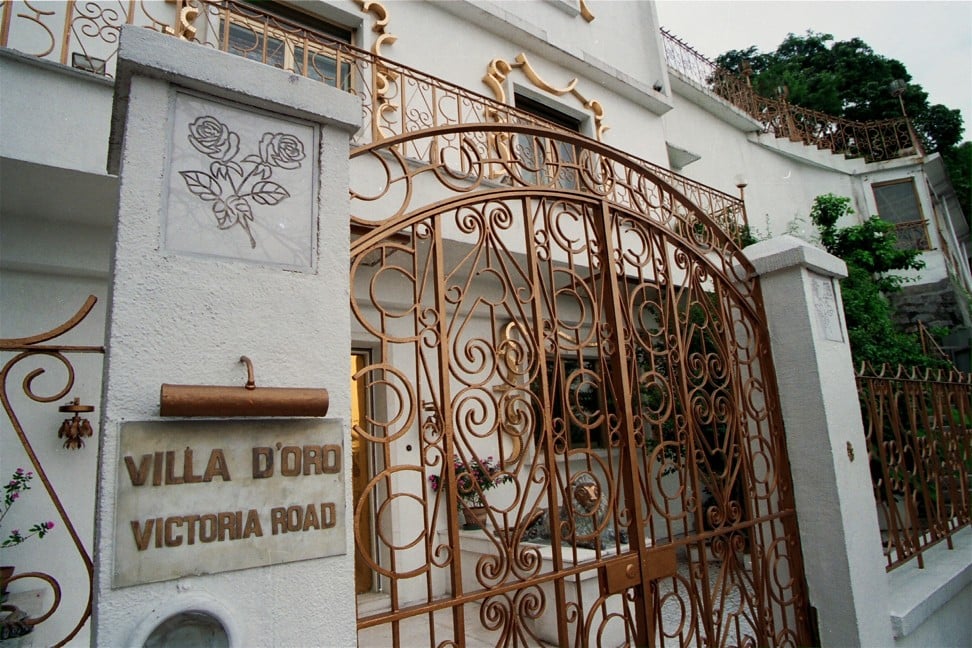 Bred into the marrow among Hong Kong's "elite" is a shrewd recognition that disbursements guarantee all things, including favourable publicity. A friend, who interviewed Chau three decades ago, remarked on the red-and-gold lai-see packet handed over at their first encounter. "Just an old Chinese cus­tom," Kai-bong gushed, beaming benevo­lently in that Ye Olde China way certain Hong Kong Chinese adopt with credulous foreigners.
Newly arrived, and unwilling to cause offence, he was horrified on arriving home to find the envelope contained several crisp thousand-dollar bills. To his credit, he immediately gave it to charity, and rang Chau to say so.
The tale epitomises the Hong Kong elite's compra­dor mentality; everyone can be bought in their world, with a tip given for anticipated tolerant complicity, as often as any conveni­ence already rendered.