"It started as a simple idea: what happens if I sing under water?" says Between Music's Robert Karlsson of his partner Laila Skovmand's inspiration for "AquaSonic", an underwater concert experience in which the audience can immerse themselves without getting wet.
Upcoming performances at Sha Tin Town Hall Auditorium as part of the New Vision Arts Festival 2018 – AquaSonic's first time in Asia – will see the Danish musicians floating in individual glass tanks arranged on a stage, singing or playing instruments into ultra-sensitive microphones. The result is a sound bath of ambient, ethereal music that the Huffington Post described as "haunting in the most beautiful way".

Performing under water isn't as simple as submerging conventional instruments and it took many experi­ments to work out which ones sounded good, could with­stand a soaking and would fit the moods the group wanted to convey. Karlsson's violin, for example, is made from durable carbon fibre, while triangles, bell plates, singing bowls and gongs were selected for their long chimes.
The star of the AquaSonic line-up is the hydraulo­phone, a futuristic cylinder containing a tangle of pipes from which water rushes. The performer plays the instrument by covering the ends of the pipes with their fingers.
Although the musicians can't see each other well, each wears an earpiece, to give them a sense of the sounds being produced. Coming up for air is planned into the sequences, with periods spent submerged ranging between 10 seconds and a minute.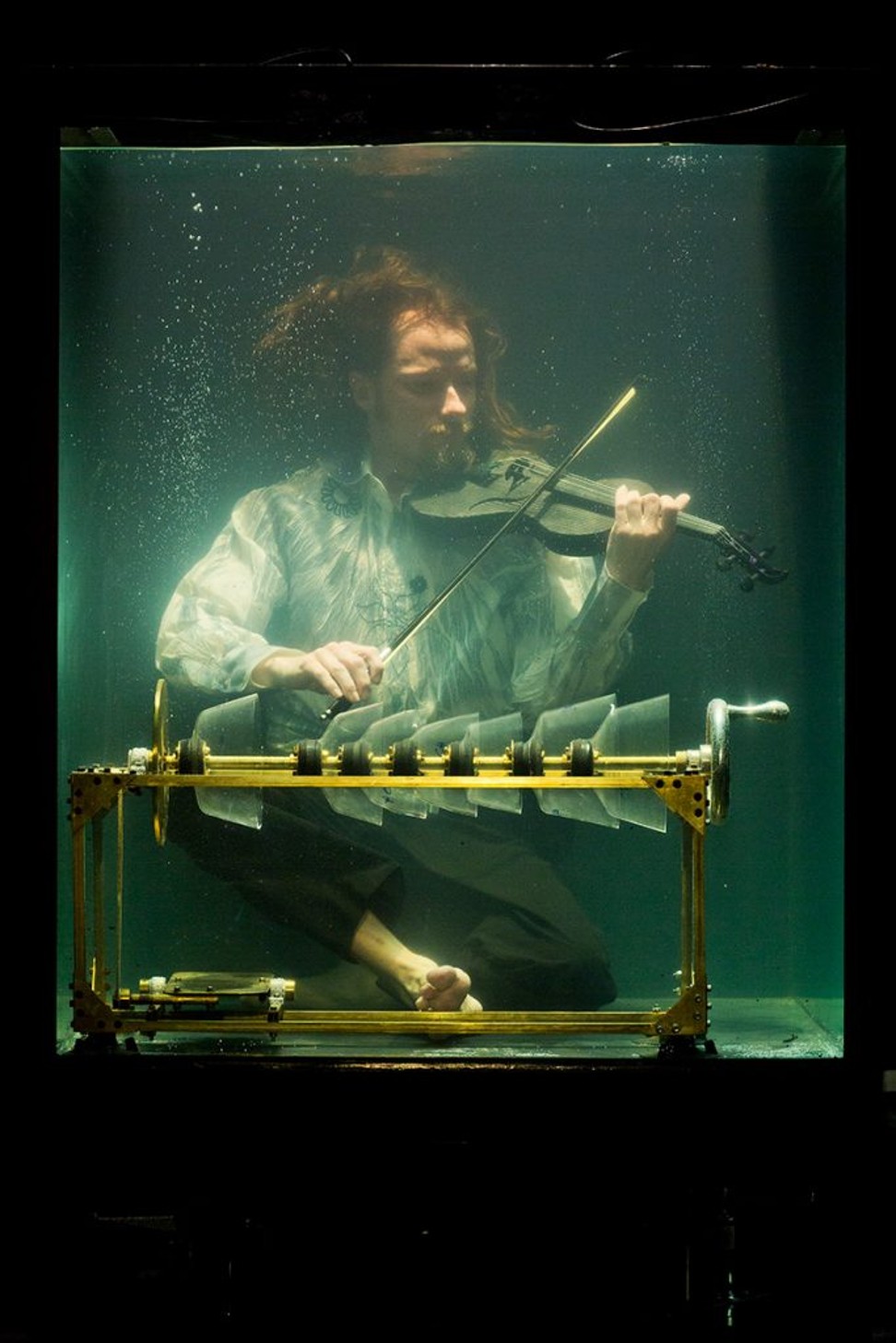 Having played violin both under and above water, Karlsson says submerged performances require extreme concentration. "The microphones catch everything, so it's really loud if my knee pops or hand cracks," he says. "You have to be precise to get the sound you want; it's much more sensitive than in air. You need to be really present."
While AquaSonic's pieces might lack the structure and lyricism of traditional music, listeners nevertheless find themselves transfixed, Karlsson believes, because of the primal, evolutionary links humans have with water. "We came from it, we were born in it. Somehow, we can all relate to it."
For further details on performances, visit newvisionfestival.gov.hk. To find out more about AquaSonic, go to betweenmusic.dk/aquasonic.