Superstitions attached to brooms have been aspects of Chinese life for a couple of millennia at least. As brooms are intended to sweep away rubbish, if someone is beaten with a broomstick, the assault is considered more insulting than one delivered with a stick, bamboo pole or fists.
Across Hong Kong, brooms are replaced more frequently than other household items; as Lunar New Year approaches, people buy new ones to help sweep away the old year's accumulated bad luck, along with the house­hold dust. After this major domestic clean-up has been completed, just before Lunar New Year's Eve, brooms, brushes and dustpans are put away until the holi­day is over. In traditional homes, servants are instructed not to sweep up, and face a fearsome scolding if they do – using a broom during this festival period is believed to sweep away any good luck in the offing.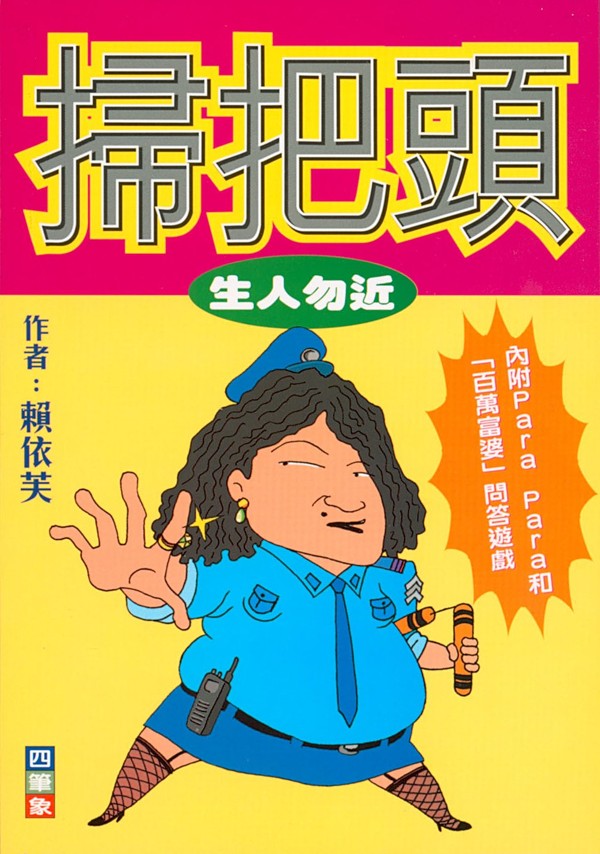 Handmade brooms show the persistence of age-old skill sets in the modern world. Some of Hong Kong's most durable and inexpensive brooms are still made from split bamboo. Handles are formed from one single length, while the bristles are created from individually split pieces. These are bound together with thick twine and, occasionally, metal wire, and, as long as they are kept dry, will last for many years.
A broom type that never took off in Hong Kong is one known as a sapu lidi in the Malay-speaking world that is found across Southeast Asia. This hand broom is made from the bundled spines of individual coco­nut palm fronds, and is generally used for sweeping down a bed before sleeping on it, usually after some kind of mosquito repellent has been spread about for the night.
Brooms also provide unwelcome personal nicknames. Across cul­tures – and China is no exception – unattrac­tively skinny women (and men) are often unflatter­ingly referred to as broom­sticks. Some­times, though, it is the "business end" of the broom, rather than the pole, that is refer­enced.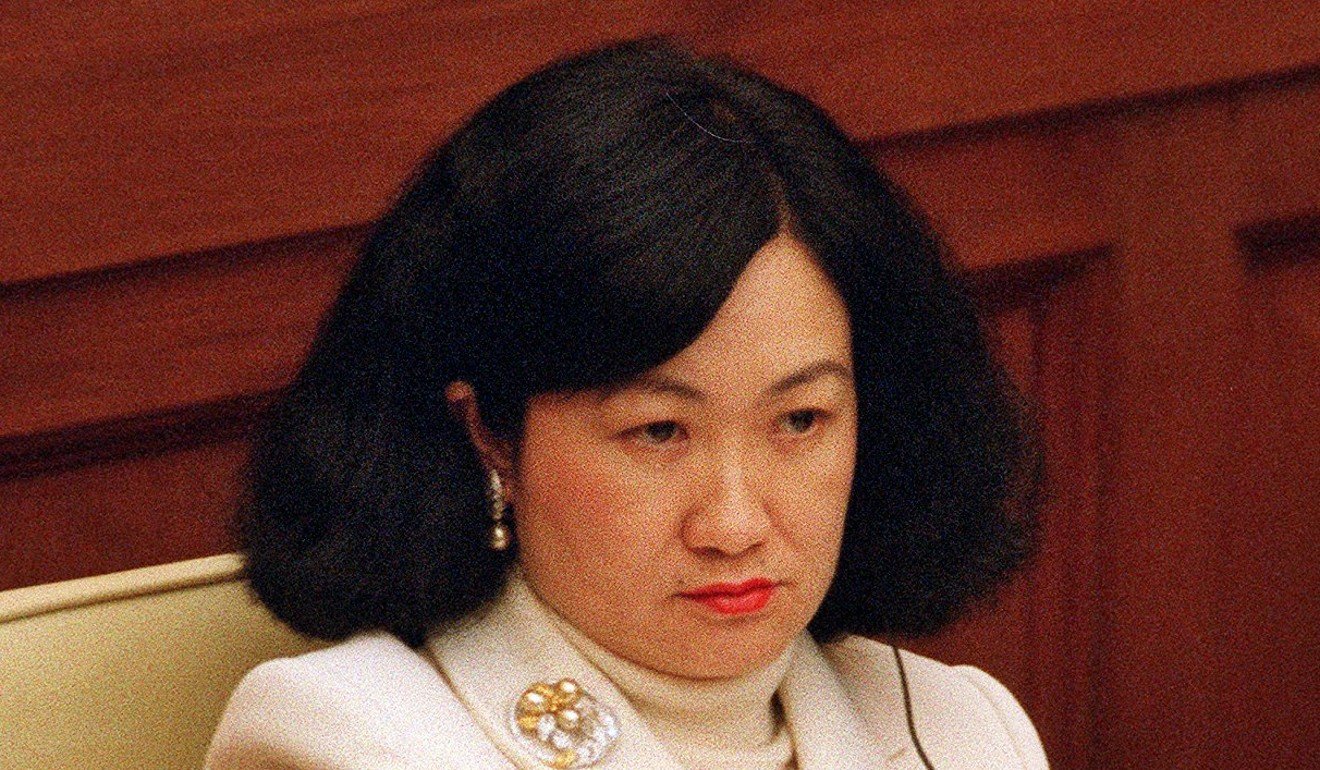 Regina Ip Lau Suk-yee, when she was an extremely unpopular secretary for security in the lead-up to the July 1 protests in 2003, which were provoked in part by her intransigent public stance on Article 23 legislation, was widely nicknamed Broom Head in the Chinese press and elsewhere. This unkind label was a pointed allusion to Ip's character­istic hairstyle, which was widely lam­pooned by Hong Kong's cartoonists – and a distinct resemblance to a coarse-haired, stiff broom could indeed be discerned in Ip's coiffure.
When Ip re-emerged on the local political scene, after what was widely regarded as a cooling-off period spent studying in the United States, her new hairstyle was markedly different to that worn during her earlier notoriety. With the passage of time, the Broom Head moniker has faded. Neverthe­less, the term periodically resurfaces when some – shall we say, more pungent – political remarks garner enough public distaste for old memories to resurface.
Broom heads of a different kind were a popular Hong Kong export during the local plastics industry's post-war heyday. Frames and bristles were made of extru­ded plastic in small factories located from Kwun Tong to Wong Chuk Hang, and shipped around the world. Most broom heads were designed so that handles could be attached, either by nails, screws or a matching thread on the pole itself, after purchase in the eventual destination. Like so many local industry mainstays, broom-head exports had drastically declined by the 1990s.