Context is essential to understanding historical events; without it little about the past makes sense. Evidence establishing context comes in many forms: personal ephemera such as letters, diaries and photographs; news­paper accounts; oral histories – the list goes on.
In circumstances where reliable evidence is, at best, fragmentary – such as on a battlefield site several decades after the conflict – the process of deter­mining exactly what happened becomes archaeo­logical. The removal of objects from their setting with­out proper docu­mentation obliterates any historical data value they may have had in situ, especially so with uniform fragments and other identifiable personal effects left scattered on a battleground.
In recent years, amateur "historians", military cranks and other weekend enthu­siasts have systematically combed Hong Kong Island – especially around Wong Nai Chung Gap, Repulse Bay and Stanley, which were heavily fought over during the Battle of Hong Kong, in December 1941 – for war­time souvenirs. A considerable range of items has been "salvaged" from these battlefields, such as regimental flashes (metal insignia worn on a uniform shoulder tab to indicate unit affiliation), crested metal buttons, spent (and occa­sionally live) ammunition, helmets, water bottles and personal objects including fountain pens and watches with identifi­able markings.
Given the passage of time in a subtropical climate, only durable metal items have typically survived; even then their condi­tion depends on whether the objects became buried in a relatively dry location, such as within an eroded gun emplacement or in a sheltered position away from hiking paths, picnic sites or other heavily trafficked areas.
But should these items have even been collected in the first place? And what un­intended damage to potential archaeolo­gical sites have these gleaners caused by their seemingly harmless week­end obses­sion with happenings on a long-ago battle­field? None of this foss­icking is illegal in Hong Kong, though handling corroded, potentially danger­ous live ammunition is unquestionably foolish. But legal or not, such activities are an irresponsible way to interact with the past.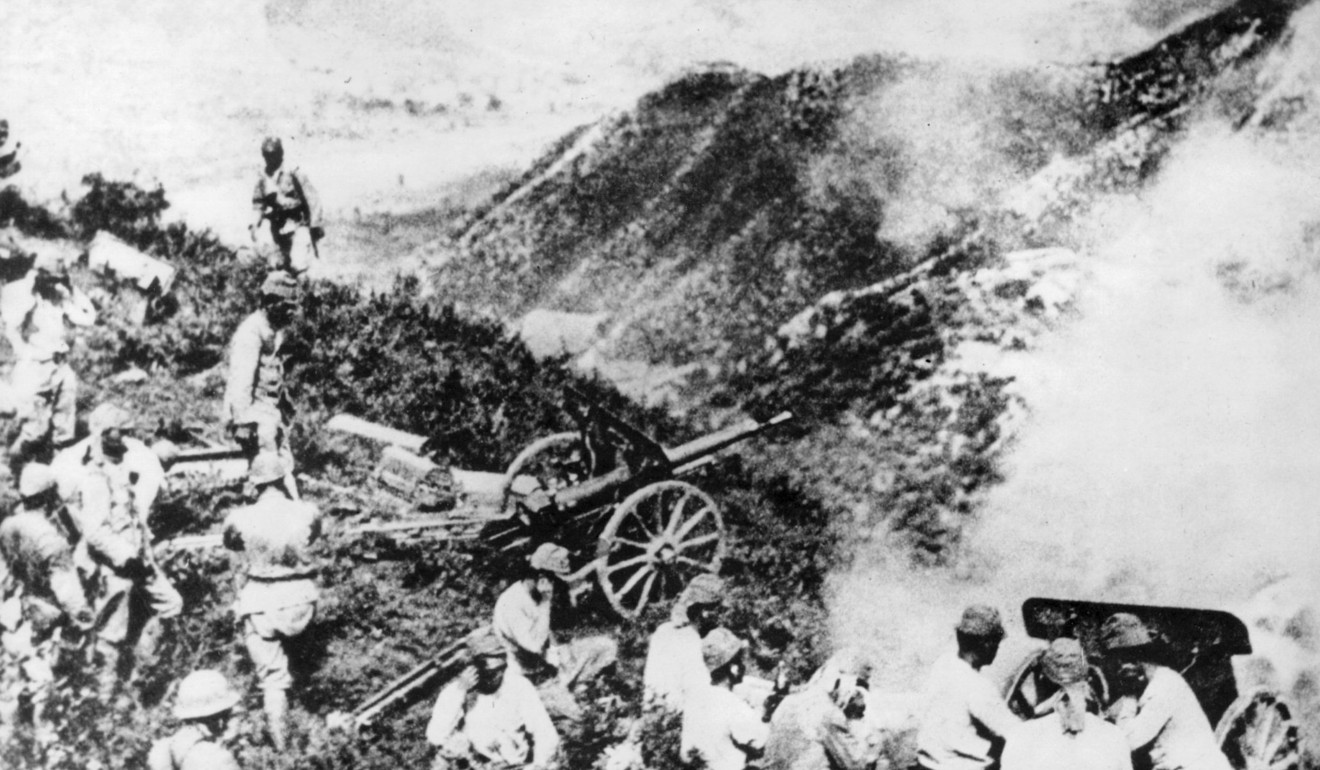 Several decades after the Pacific war ended, in 1945, officially sanctioned research teams continue to meticulously document battlefield sites for reasons unconnected to antiquarian fasci­nation. Determining the final resting place of all the military dead, and according them a permanent personal memorial wherever possible, forms part of the ongoing work of the Common­wealth War Graves Commis­sion, which has responsibility for two war cemeteries in Hong Kong – Sai Wan and Stanley.
The United States govern­ment employs his­torical researchers in northern Myanmar – a major air supply route from India into wartime China, and the location of many remote plane crash sites – and various combat loca­tions in the Southwest Pacific, to find and iden­tify human remains from far-flung battlefields.
Bone fragments found near a uni­form relic, or a personal item such as a watch strap, may enable those lost in battle to be finally accounted for. Positive identification – usually done through DNA referencing with imme­diate family members – ensures that recovered human remains can be given a proper burial with an individual identification marker in a designated war cemetery. In turn, the now elderly children and other descendants of a serviceman killed in action have a grave to visit.
Weekend souvenir hunters may deny surviving family members the solace that a marked grave might provide.