"Boy, oh boy! He's a very special delivery," ran a headline in the South China Morning Post on December 14, 1986, reporting that Hong Kong's first test-tube baby had made his public debut under the glare of television lights and camera flashes.
"The chubby-cheeked boy, less than a week old, seemed undisturbed by the fuss as he lay in the arms of a nurse at the Hongkong Sanatorium and Hospital in Happy Valley," the story continued. "Doctors said the 37-year-old mother and her husband were 'overwhelmed with joy' after their long and sometimes torturous six-year search for an answer to their childless marriage."
The names of the parents and child, who weighed 3.5kg at birth, were not released. The couple also declined to disclose when the child was born for fear his identity would be traced.
One week earlier, in a story headlined "Hongkong's first test-tube baby about to be born", the Post had reported that the couple had approached the hospital's IVF Centre soon after its opening in March 1986. "The woman was found to have damaged fallopian tubes but became pregnant in April after only one in vitro fertilisation attempt," the story went on.
On December 9, the hospital's scientific director, Michael Tucker, had told the Post: "The only difference from normal is that fertilisation took place outside the body. Although this is not the world's first test tube baby [Briton Louise Brown, the world's first IVF baby, was born 40 years ago, on July 25, 1978], we are all overjoyed."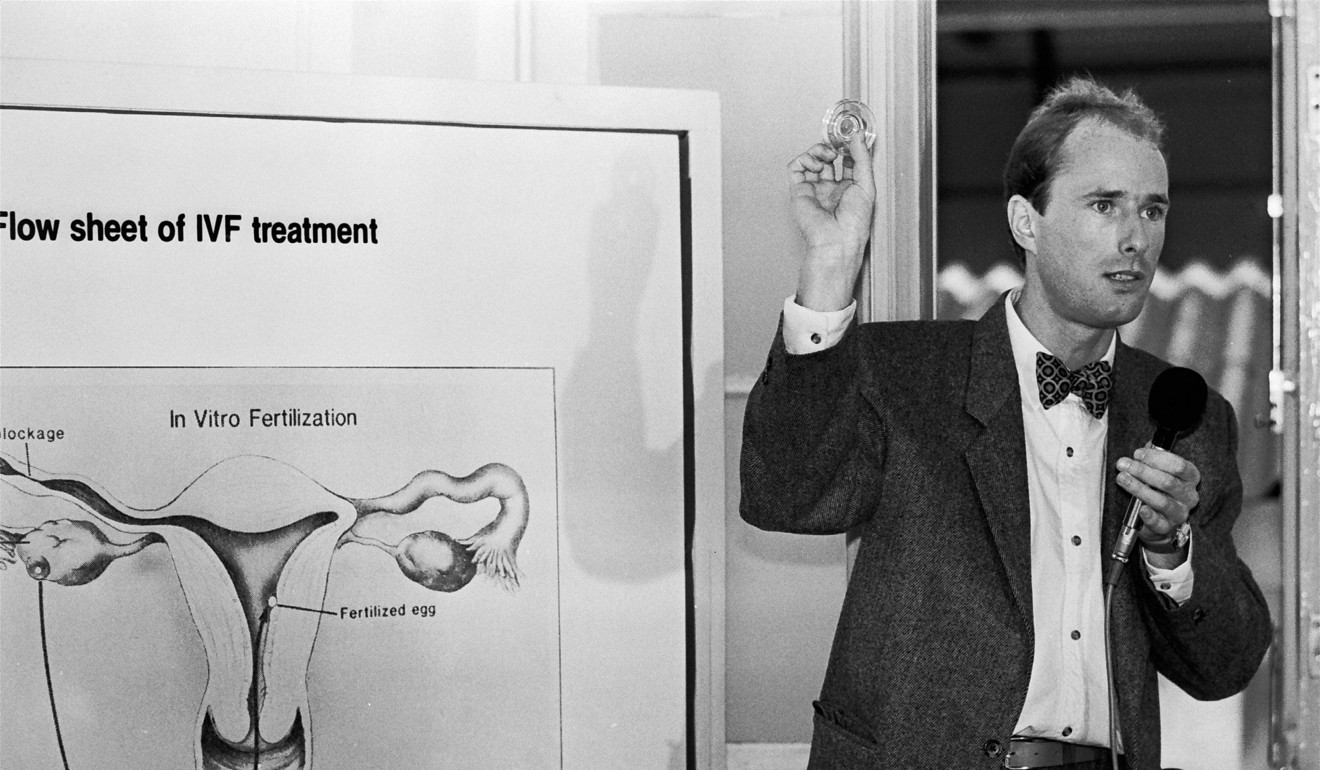 The procedure, however, raised moral questions in Hong Kong.
"We are against such an artificial ma­noeu­vre to create life," Father Louis Ha Ke-loon, a spokesman for the Catholic Church, told the Post on December 15. "The act of procreation is very sacred and man should not interfere with the natural pro­cess. We know that barren parents do suffer but we do not think their suffering justifies interference with nature […] introducing legislation would be very difficult but we strongly oppose IVF from a moral standpoint."