"Ali to pay us four-day visit," ran a headline in the South China Morning Post on December 5, 1979. "'The Greatest' – otherwise known as Muhammad Ali – will pay a four-day visit to Hongkong later this month," the report continued.
The three-time world heavyweight boxing champion would also visit Beijing for the first time and "spend three days in China [...] for a series of 'teach-in' sessions as part of China's long-range sports plans", the Post followed up with on December 15.
"I've wanted to go [to China] since I was 10 years old," said Ali. "Those people are so self-sufficient; they have pulled themselves right up without asking for help from the Western world. I just admire them so much."
Ali met senior vice-premier Deng Xiaoping in the Great Hall of the People, it was reported on December 19. Deng told Ali China was "worthy to be a friend" and said it would be easy for the people of the United States and China to foster a relationship.
On December 21, the Post reported that Ali would return for six weeks to train the Chinese Olympic boxing team, adding that Deng had lifted a ban on boxing imposed in 1956 to give Ali a team to coach.
"It's a great feeling for a little black boy from Kentucky to know that people in these countries are waiting for me to return," Ali said.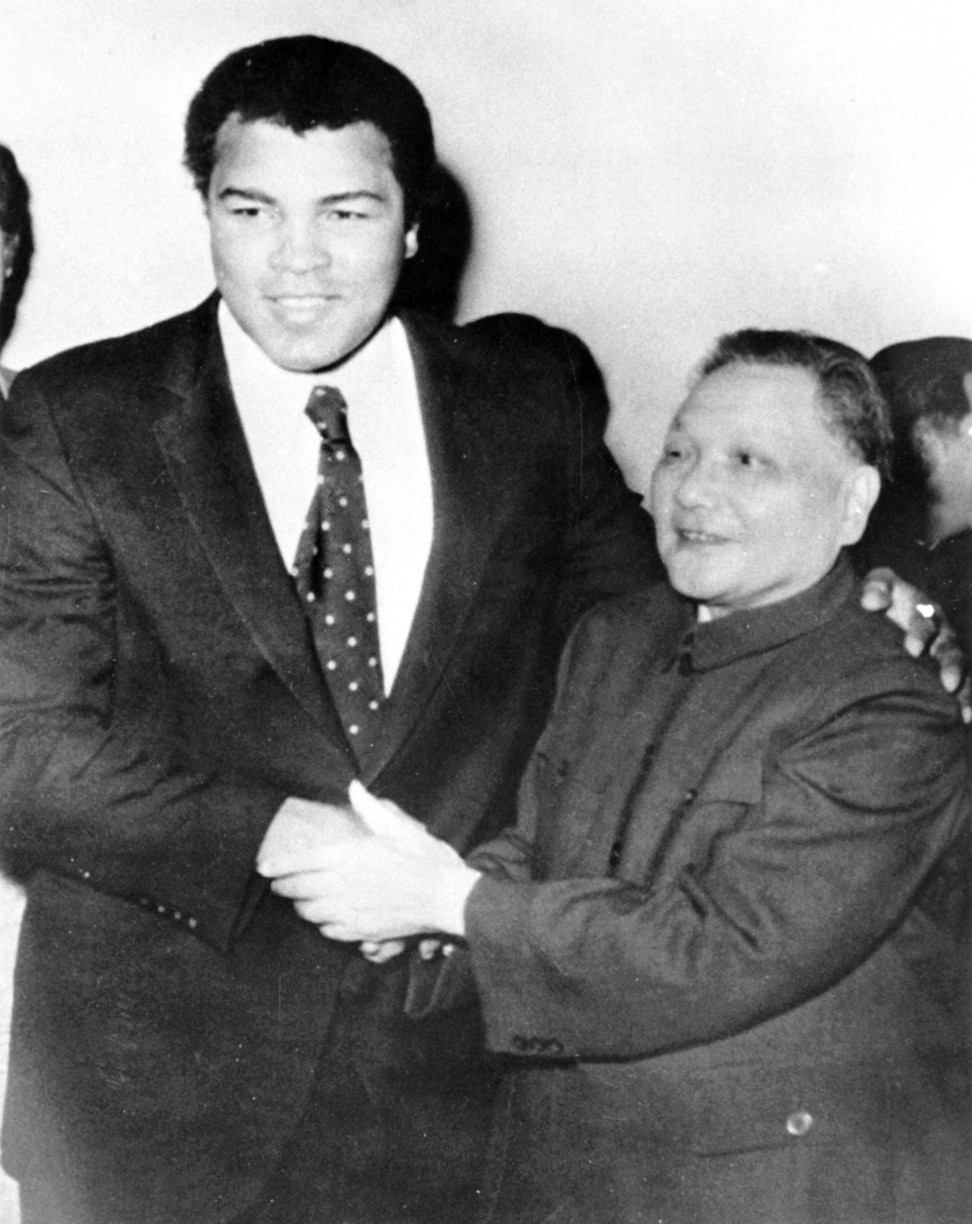 Ali (born Cassius Clay) stayed in Hong Kong until just before Christmas, his programme taking in promotional work for a casino group and visits to refugee camps.
In a story on December 23 headlined, "Champ strikes a blow for refugees", the Post reported that Ali had visited the Kai Tak East Refugee Transit Centre "with a minor riot of young admirers in hot pursuit".
"I thank the Almighty God, Allah, who has blessed me with such charisma," said Ali, as dozens of Vietnamese children clambered over one another to hug him. His mission, he said, was to spread the word that the refugees were still in need of help, adding: "There's only one big family in this world, and that's the human family."