One of the inconvenient truths of the festive season is food waste – not just in the home, but in restaurants, supermarkets and other businesses that stock up with seasonal fare and then dump it after Christmas.
While the government gets its head around the challenges of large-scale waste management, a number of social enterprises are tackling the problem in Hong Kong. Organisations such as Eco Drive and V Cycle focus on plastic while Hong Kong Community Composting (HKCC) will take food scraps dropped off in its bins scattered across the districts and turn them into mulch at a New Territories processing facility.
Government figures show that more than 3,000 tonnes of food – 36 per cent of all solid waste – is sent to landfills each day in Hong Kong. With plastic items in the spotlight, food waste is often overlooked, largely thanks to the misconception that it biodegrades naturally and quickly. Rotting food, however, produces methane, a greenhouse gas 20 times more potent than carbon dioxide.
HKCC is the brainchild of permaculture designer Paige Tantillo, microbial ecologist Renée Mullen and financial analyst Ming Chan. Last year, Chan had an epiphany when, having travelled to a remote part of Indonesia famed for beaches, crystal waters and coral reefs, she was confronted by an ocean of rubbish. After reducing her own waste in response, she began looking at ways the city's infra­structure could be improved.
"I found food waste to be the biggest challenge: I tried composting on my balcony and failed twice. That's when I realised I couldn't be the only one struggling with this and started to look into food waste on a city-wide level," Chan says. "Residents have nowhere to put their food waste. People in general don't seem to trust the current infrastructure and that distrust often leads to apathy."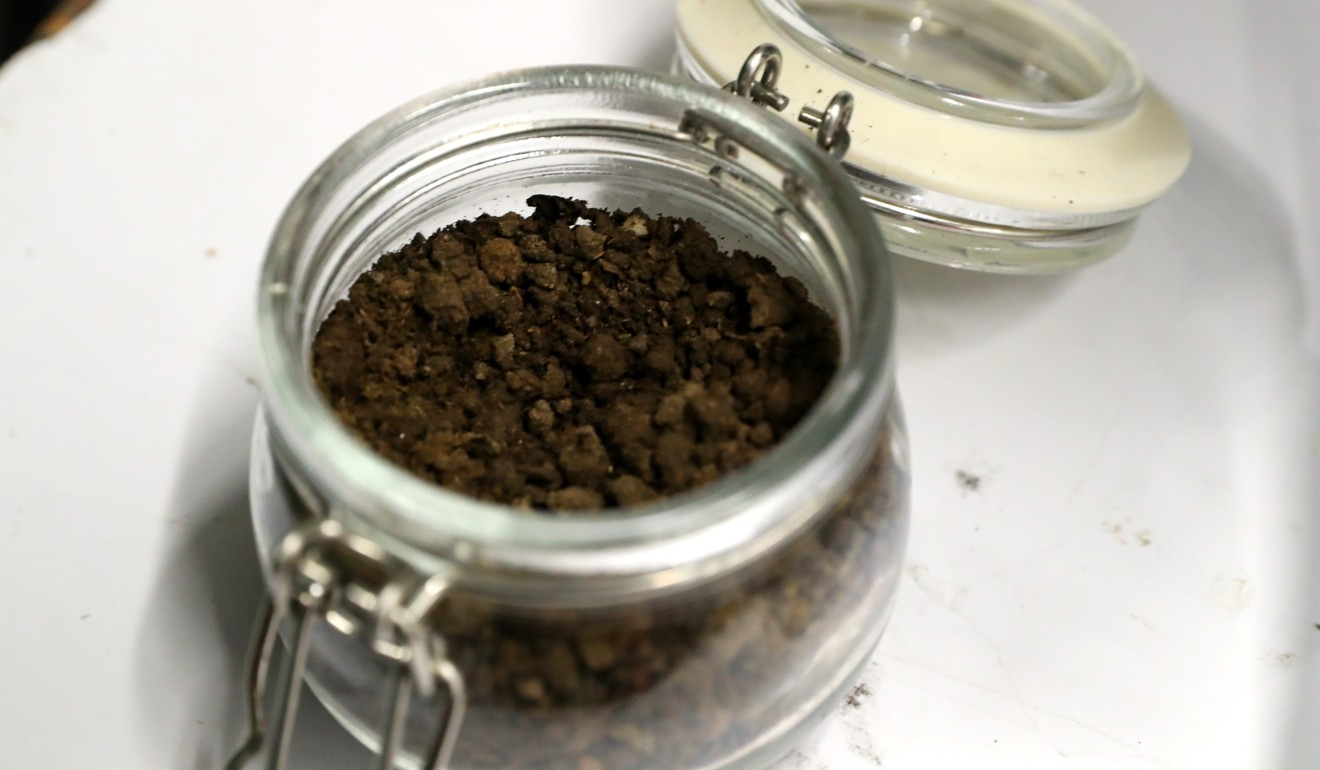 HKCC holds composting workshops, while its bins pop up at eco events, such as the recent Zero Waste Christmas Market, held in Wan Chai this month, as it raises funds to roll out a wider collection scheme. Once up and running, households will be able to subscribe to a bin for HK$110 per month, with at least 15 subscribers per bin needed.
To learn more, go to @HKComposting on Facebook or @GarbageActivist on Instagram.